I couldn't utter a word. Tears clouded my eyes and memories rolled around my head.
The day I departed the Broncos was as sad and emotional as I have been.
Brisbane had pretty much been my home – my world – for the decade since I made the move from Alicetown in Lower Hutt as a kid. Letting everything go was a deeply personal and painful experience. I now know the meaning of the word 'harrowing'.
A couple of weeks after Anthony Seibold moved in to replace Wayne Bennett, I sensed I wasn't going to be a first-choice player in the Broncos' side. I asked Anthony what I had to do moving forward and he simply suggested that I train hard and an opportunity might present itself.
I felt I had worked my butt off for the Broncs and I knew exactly what I had contributed to the team over 10 years. Sure, I'd had some major injuries along the way but, deep down, I felt I deserved a spot. 
I had been around long enough to know I wasn't fitting into the new coach's plans. It was frustrating and it hurt. I had to make a break.
My emotions were all over the shop when I arrived with my fiancée, Jess, and our two young kids, Jayla and Jude, to sign the release papers. Disappointment was foremost in my mind, but I was also pissed-off.
I thought about leaving all of my good mates at the club and the aching regret that there wouldn't be time to properly thank and farewell them all – not with the NRL season just a few weeks away.
When I picked up the pen to sign those release papers at the football office, I started crying. Pete Nolan behind the desk was talking to me, but I couldn't reply. I was speechless. Then I went to clear out my locker.
Watching Jayla and Jude run around a place I had been so comfortable in was almost unbearable. As I was driving away, my heart was sinking. All of my great memories flooded over me.
I really wanted to say goodbye to my Broncos teammates face-to-face but there was no time. I had to be in Townsville for training the next day. All I could do was text them, which wasn't the way I wanted to do it. But this is professional sport.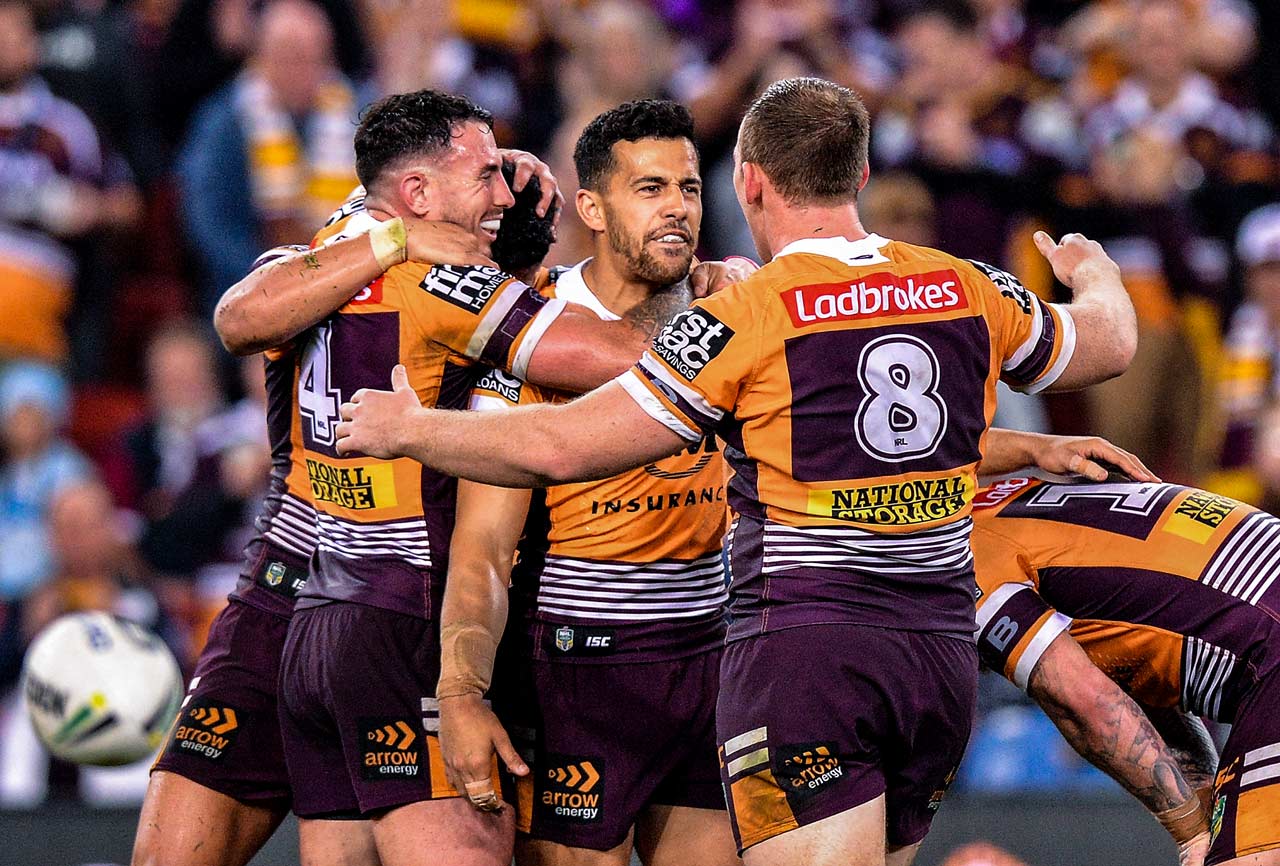 Leap of faith
As they say, when one chapter closes another one opens. I'm proud to be a Cowboy now. And I'm very excited about what lies ahead.
Moving up here and backing my ability was a leap of faith. I have the chance to really unleash what I have learned and use everything I have believed about myself over the years.
I can't wait to come out and prove people wrong – and prove the Cowboys right for signing me.
I have only been in Townsville for a few weeks now but it's obvious rugby league is a religion in these parts. You can see it in the way the city has responded to the floods. The Cowboys, like every member of the community here, have been central to the rebuilding effort.
The team is the community, and the community is the team.
You can see that passion on a little walk around the streets or when you drop into the local supermarket. Many of the locals have lost everything, or close to it, and yet complete strangers will go out of their way to welcome you to town.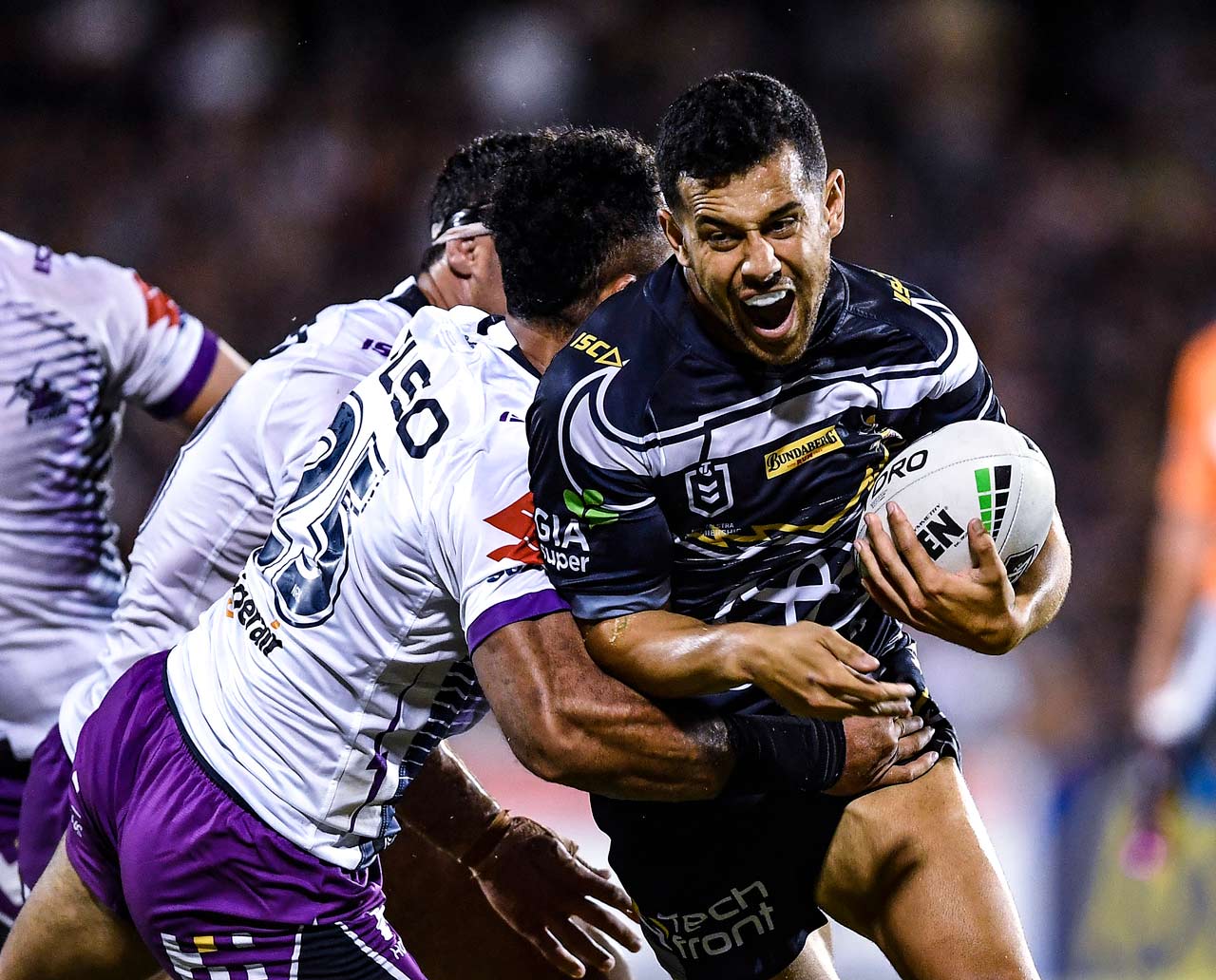 It's almost a chorus: We are so glad you are here, Jordan, and hope you enjoy Townsville. All the best.
That's how much footy means to this place. I can't wait to play for them.
The floods have meant it has been tough going finding a suitable home for my young family. The options haven't been great because so much of the city has been impacted.
Hundreds of families are searching hard for new places to live. I really feel for them. Many of them are having to start their lives over. Our issues are really nothing by comparison.
We had some luck late last week and signed a lease. The place I found is about half an hour outside of Townsville's CBD and we think it's great. A bit of extra travelling will be involved but it has a good-sized backyard and plenty of room inside for Jess, me and the two kids.
I'm excited as I write this: my family stayed behind in Brisbane when I left and we'll be together again in a few days' time. But back to the footy …
I'd worked my butt off for the Broncs and knew exactly what I'd contributed over 10 years. I'd had some major injuries along the way but, deep down, I felt I deserved a spot.
Fullback is my favourite spot and it looks like being my job for the season. It's the position I played in rugby union when I was younger. I also played in the No 1 jumper for my rugby league school team at Keebra Park when I arrived in Australia from New Zealand back in 2009. I play my best footy there.
I've been putting a lot of time into my goal-kicking and can't wait to have the added pressure. Johnathan Thurston will be a hard act to follow but I'm confident I can be that guy.
My kicking stats at the Broncos were at 77 per cent but that's not a number I'm overly happy with. I'm keen to get that way up above 80 per cent. The very best kickers are usually up around the 90 mark.
I have been learning heaps. It has been a crash course, as you can imagine, given the timing of the move. But everyone is helping me settle in – the coaches, the players, everyone.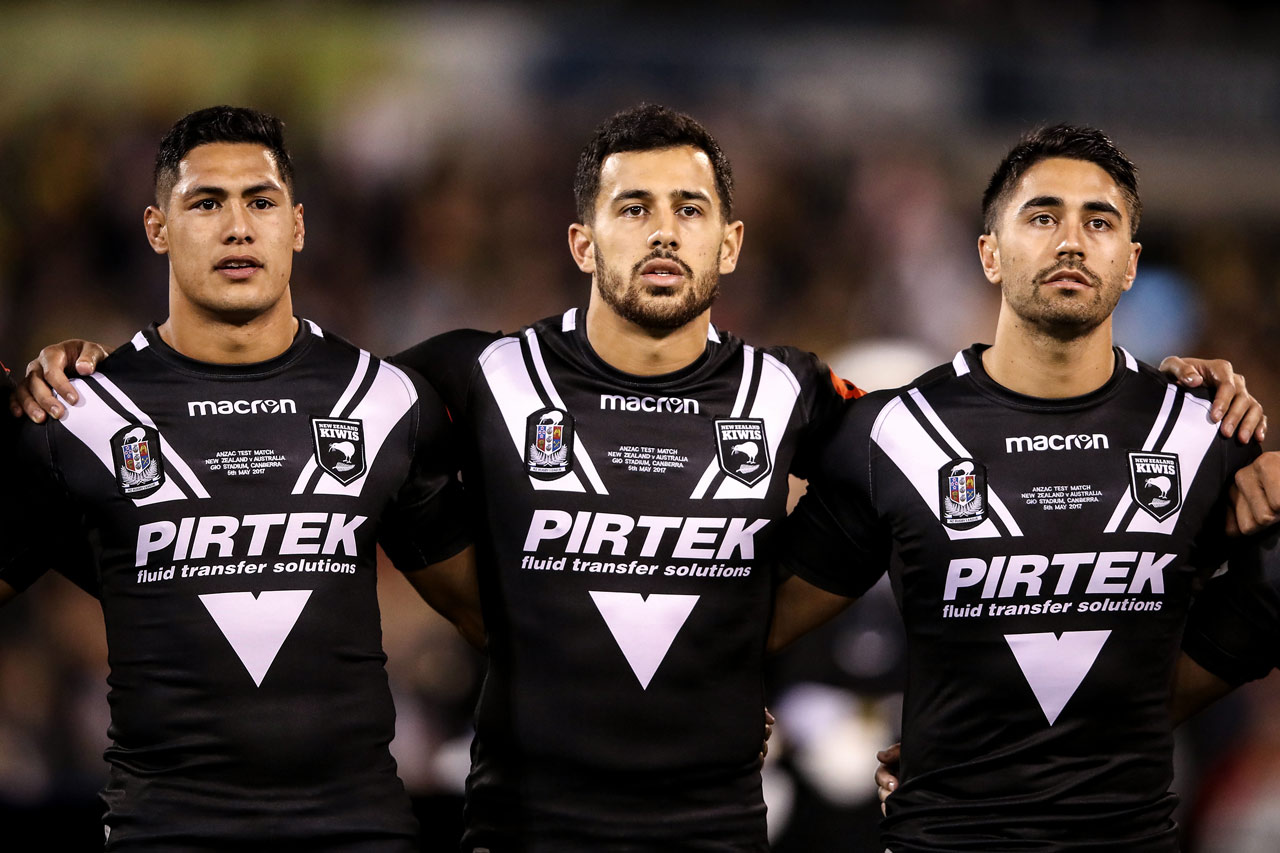 I'm fortunate to have come to a place where there are a few familiar faces around.
Like me, Josh McGuire and Tom Opacic have made the move from the Broncos, as did Jake Granville a few years ago. I've represented the Kiwis with Jason Taumololo and Te Maire Martin and I also played with Nene Macdonald in an All Stars game a couple of seasons back.
I'll be starting my Cowboys career in top shape. I have put on a bit of size over summer, mainly muscle. My playing weight will be around 94-95kg.
I'll certainly need to be super-fit as there's a lot more running to be done at fullback.
More about: Anthony Seibold | Brisbane Broncos | Jason Taumalolo | Johnathan Thurston | Josh McGuire | New Zealand | North Queensland Cowboys | Wayne Bennett