It didn't feel real to me
I've felt a lot of pressure in the past few months. There has been fear and uncertainty over God's plans for me. There were tears from my parents. Sometimes it felt like what was happening wasn't real. But it was. I think we faced up to these challenges pretty well.
My family and I always maintained our faith that things would work out for the best. We were told that thyroid cancer is treatable. Thankfully, it had been detected early and I stood a good chance of pulling through. It filled me with hope that I'd be able to get back doing what I love most: playing football for the Newcastle Jets.
A couple of weeks ago that wish came true. It felt amazing to get back onto the ground, to contribute to the team and carry on my career. This week the good news went to another level when our coach, Ernie, pulled me aside at training and said he wanted me to stay at the club for another couple of years under his watch.
I was over the moon to sign a three-year contract extension. A lot of thoughts had gone through my mind leading up to that point, about life, about football. It was confusing and confronting at times. But, now, I can focus on other things, like getting my body 100 per cent right after the surgery and fully recovering.
Overall, I feel a great sense of relief that I can get on with my life. The reassurance from the club – and the hundreds of supportive messages I received from people at the Jets, around the A-League and beyond – has taken a huge weight off my shoulders.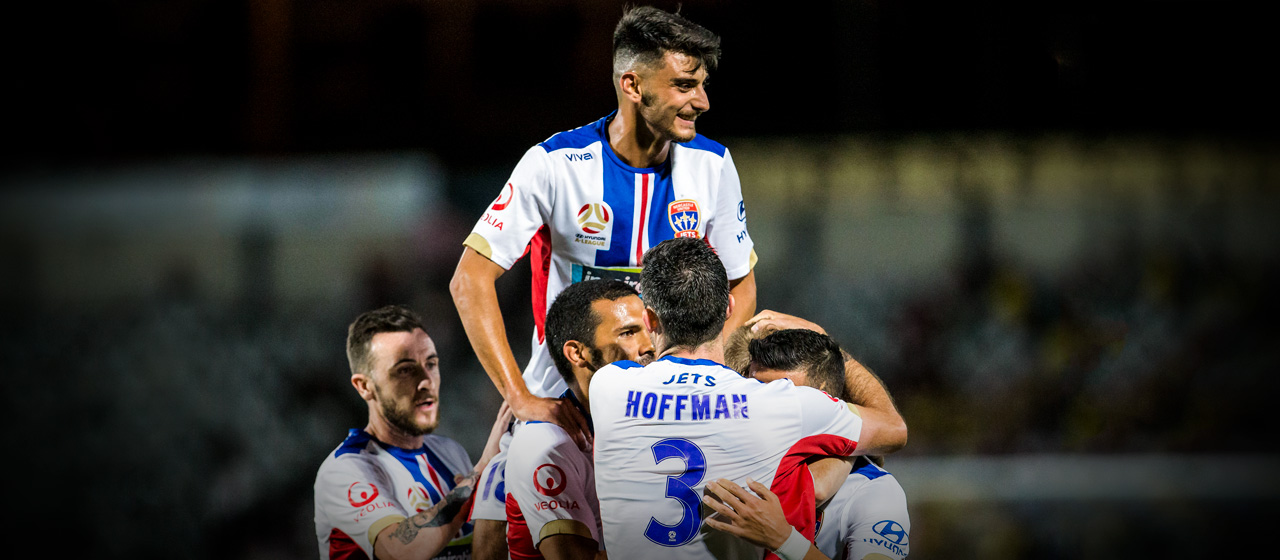 MY GREATEST PASSION
Playing football is all I ever wanted to do. It didn't take long for the game to become a big thing for me. In fact, it started as soon as I could walk and my dad, Alex, put a ball at my feet.
Dad is a real football fanatic. He's a big Everton supporter, my team has always been Man United, and we'd always watch football together and talk about it when I was growing up.
Dad played for the local side, West Adelaide, who were known as the Sharks back in the NSL days. Then he coached for a bit here and there, at school and other places. My twin sister didn't get into football and our younger brother plays socially. But my passion for the game was really strong and was always very well supported by my dad.
I progressed nicely during my high school years and ended up in the Adelaide youth team, which was coached by Mark Jones. Mark saw potential in me and when he got a role with Newcastle, he brought me over. A few of the centrebacks had been injured and it's a position I'd played. Mark put his faith in me, gave me a great opportunity and I tried to prove him right.
I made my A-League debut, under Mark, in Round 4 of the 2016/17 season. Last season I got to represent the Jets in the grand final, which was a fantastic experience, even though we didn't get the result we wanted. I continued to train really hard and felt like I was establishing myself quite well.
But then, last September, things took a very unexpected turn.
More about: A-League | Cancer | Ernie Merrick | Grand Final | Manchester United | Newcastle Jets | Religion