Geelong to Croatia's World Cup squad
When Ivan Perišić scored the equaliser against England, I didn't make a sound. It was the same when Mario Mandžukić scored the winner that would send Croatia through to the final.
Internally, I was screaming with joy. To see the country I represented – a country of just four million people – make the World Cup final is up there with the greatest things I have ever witnessed.
You can't fluke your way into a World Cup, much less the final.
You only get there by possessing real quality – technically, tactically and mentally.
But, still, I didn't make any noise. I'm up in Sydney at the moment coaching my boys, Luka and Nikolas, and their team, North Geelong Croatia, at the Futboltec tournament. They were all asleep in our hotel room. I was sitting up watching the game in my bed at 4am and, as much as I wanted to, I couldn't shout or scream or do much at all! It wasn't easy.
What I felt was true euphoria. This was history. There isn't one unhappy person in Croatia at the moment – and that goes for Australians in Croatia. My brother John and brother-in-law Joe flew out for Zagreb on Thursday night. There are a lot of people in Australia doing the same.
They just want to be there to experience the atmosphere and share the moment with their people.
Only sport can do this. It's the one thing that can unite a nation.
THE LITTLE CRUYFF
This will be a bit controversial. The name Zdravko Mamić is synonymous with corruption these days.
But I truly feel he did a massive service for Croatia in terms of youth development and the system he implemented. His motto was, 'Let's produce our younger players, let's make them the best they can, let's give them a chance when perhaps they're not quite ready, let's ensure they're playing Champions League.'
We now have a generation of players playing Champions League football at 17, 18 years old. They're winning championships at the same age. And they're playing in the national team. It is no accident that Luka Modrić has won UEFA Champions League titles with Real Madrid and is now playing in a World Cup final.
I was with Luka when he was with the national team at 18 in 2006.
The boy was a star back then. You could see it in the things he did at training, the way he carried himself. He should've been starting from the outset. Had Zlatko Kranjčar's son, Niko, not been in the same position, I think he would've started.
I remember saying to my brother John at the time, 'There's a boy in this Croatian squad and he's a freak.' He was constantly training, constantly asking questions, constantly looking to better himself. And he was always the last player to leave the training pitch.
To see the country I represented – a country of just four million people – make the World Cup final is up there with the greatest things I have ever witnessed.
Luka was very hard on himself. If he missed a shot at training he'd be cursing and chastising himself. It would be the same if he made a bad pass. He was pedantic about every aspect of his game.
I think every champion has that to some agree, that ability to self-critique.
By the time of the 2006 World Cup, Luka had already played two seasons at Dinamo Zagreb. He had 50, 60 games under his belt. He'd also played in Europe.
He was always talking to me about Ajax. He was obsessed with them – their development, their academies, their style. He loved that club. I think it was because everyone compared him to Johan Cruyff – The Little Cruyff. If you look at his game now, it's quite similar to your Ajax-style player – passing, moving, sharp, turning, playing forward.
It fills my heart with joy to see the player he has become.
I think Australia could do worse than adopt the Croatian model. A country that small playing in the biggest game in the world? You can't ignore that.
CHOOSING CROATIA
People ask me whether the decision to represent Croatia despite being born in Australia was a difficult one.
It wasn't. It was a no-brainer.
If you asked most Australians of Croatian upbringing what country they would like to play for, they would say Croatia. And I say that as someone who was selected in the Olyroos squad for the Sydney Olympics (I withdrew with injury and didn't play).
It's not disrespectful. I love Australia. I think it's the luckiest country in the world.
In saying that, my culture is Croatian. I was brought up in it. The food, the music, the language we spoke at home. I was in Australia, but living Croatia.
I reckon this would apply to Mark Viduka, too. I think he would pick Croatia every day of the week. He might not admit it – and it's hard for me to say with him being a Socceroos legend – but that's just the way the community feels.
Australia could do worse than adopt the Croatian model. A country that small playing in the biggest game in the world? You can't ignore that.
Anthony Šerić and Josip Šimunić were Australian-born and were also members of Croatia's 2006 World Cup squad. It made headlines at the time, especially when we drew the same pool as the Socceroos. But the Croatians weren't surprised. They expect it. The Kovač brothers, Robert and Niko, were born in Germany. Another was born in Switzerland.
I wrestled with my identity since my young days. We all do.
Who am I as a person? How do I feel?
When It came to football, I always played for Croatian clubs: North Geelong Croatia. Melbourne Croatia. We always looked up to Viduka and all the guys who played for the Knights. They wore the Croatian symbol on their heart. When they scored a goal, they scored for Croatia. We played against the Macedonians, the Greeks, the Turks, the Italians. Every game was like a European qualifier.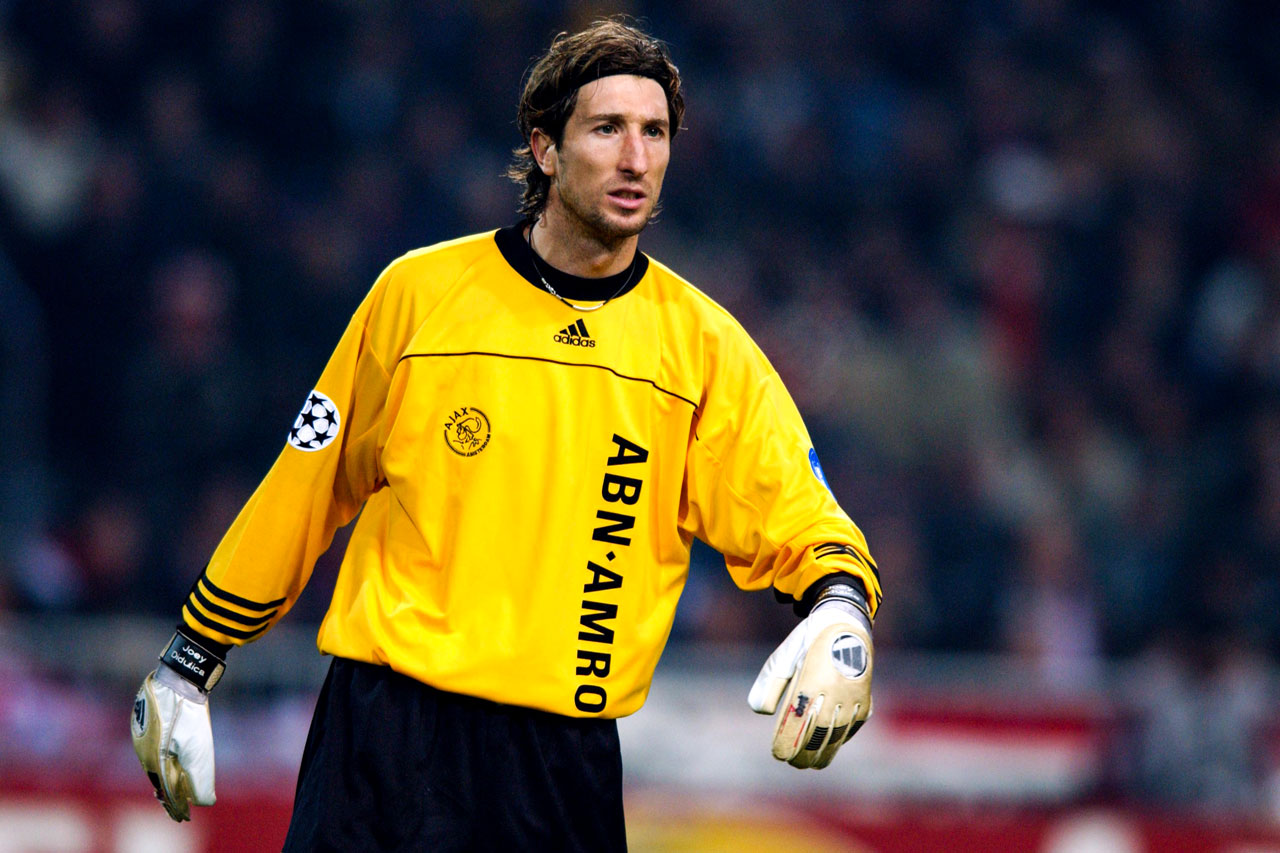 The Croatian national team approached me when I was with Austria Vienna in 2004, but they'd been circling since I was with Ajax between 1999 and 2003. That was when they first made contact.
My dad, Luka, is from Croatia. He left the decision up to me. My mum, Mary, was born in Australia of Croatian descent. She was like, 'Croatia! You have to do it!'. She's the most passionate out of all of us. She'll be decked out in red, white and blue, the checkers, this weekend. She's hardcore.
Dad doesn't open up much, but I could tell he was proud when I chose Croatia. It was in his eyes. He just said, 'Whether you play or not, we're proud of you'.
When I first got the call-up to play a friendly against Macedonia in 2004, it was a dream.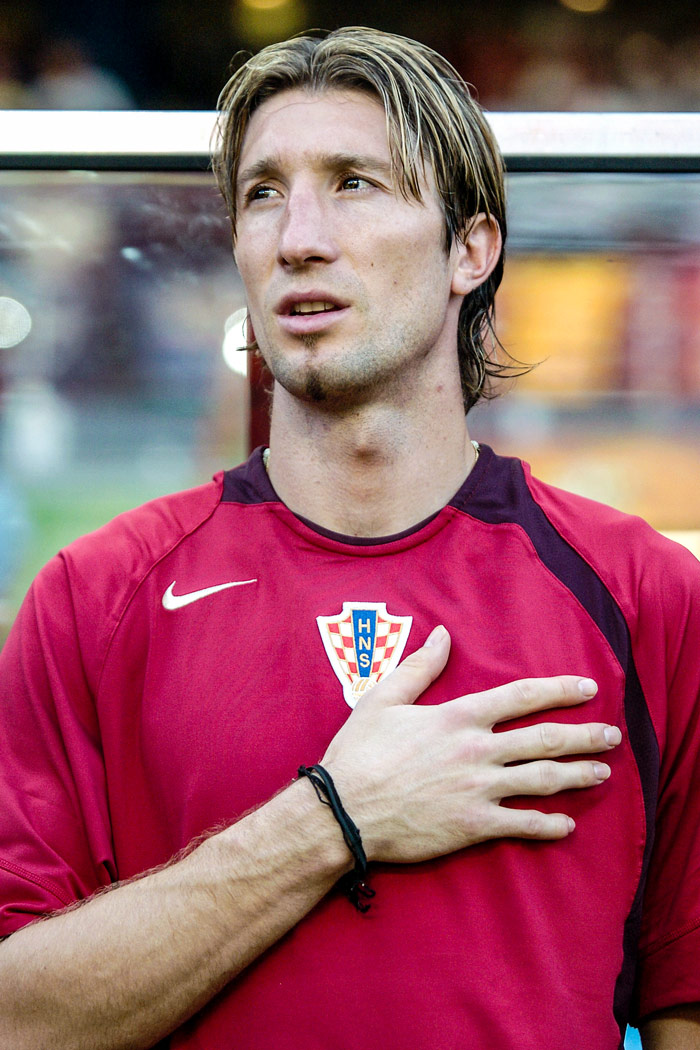 A PLAYER FROM TWO WORLDS
'If I die tomorrow, I'll die a happy person.'
That was the thought running through my head when they played Lijepa Naša.
It was pure pride and adrenaline. You're thinking, 'I'm one of the top 20 players in Croatia, this proud football scene, the land of my father.' It was similar the first time I heard the Champions League anthem on a pitch, but the Croatian national anthem was another level.
You know the whole country is watching the game, feeling it. You don't get that same sense in Australia. Not as many people care.  We're not on primetime TV here. We're the third or fourth sport.
In Croatia, everybody cares – from the old granny making cakes, to the three-year-old who just learned to talk. It's part of life.
In the end, not everything went to plan for me playing for Croatia. I didn't play as many games as I would've liked and, even though I was part of the squad for the Euros in 2004 and the World Cup two years later, I didn't get on in either of those tournaments.
If you asked most Australians of Croatian upbringing what country they would like to play for, they would say Croatia. I reckon this would apply to Mark Viduka, too.
It was also different being an Aussie Croat. You weren't quite an Aussie because you were a wog and you weren't quite a Croat because you were an Aussie. You fit somewhere between. The people in Croatia were very welcoming and embraced us, but it was just something you felt inside. You were a bit different to the players born in Croatia.
But I don't regret a thing.
Some of my fondest memories were in that Croatian changeroom – celebrating, singing, everyone linked arm-in-arm after big wins. I wish I had more photos. Now you've got Twitter and Instagram where people post all the time, but I've got all my images in my head.
The songs were passionate. Thompson is a big Croatian band. Their stuff always got a good run after games. These were the moments where all the hard work, all the sacrifices and big decisions you'd made in your life, paid off.
Football takes you on a lot of journeys. Being part of the Croatian national teams was one of the most enjoyable of my life.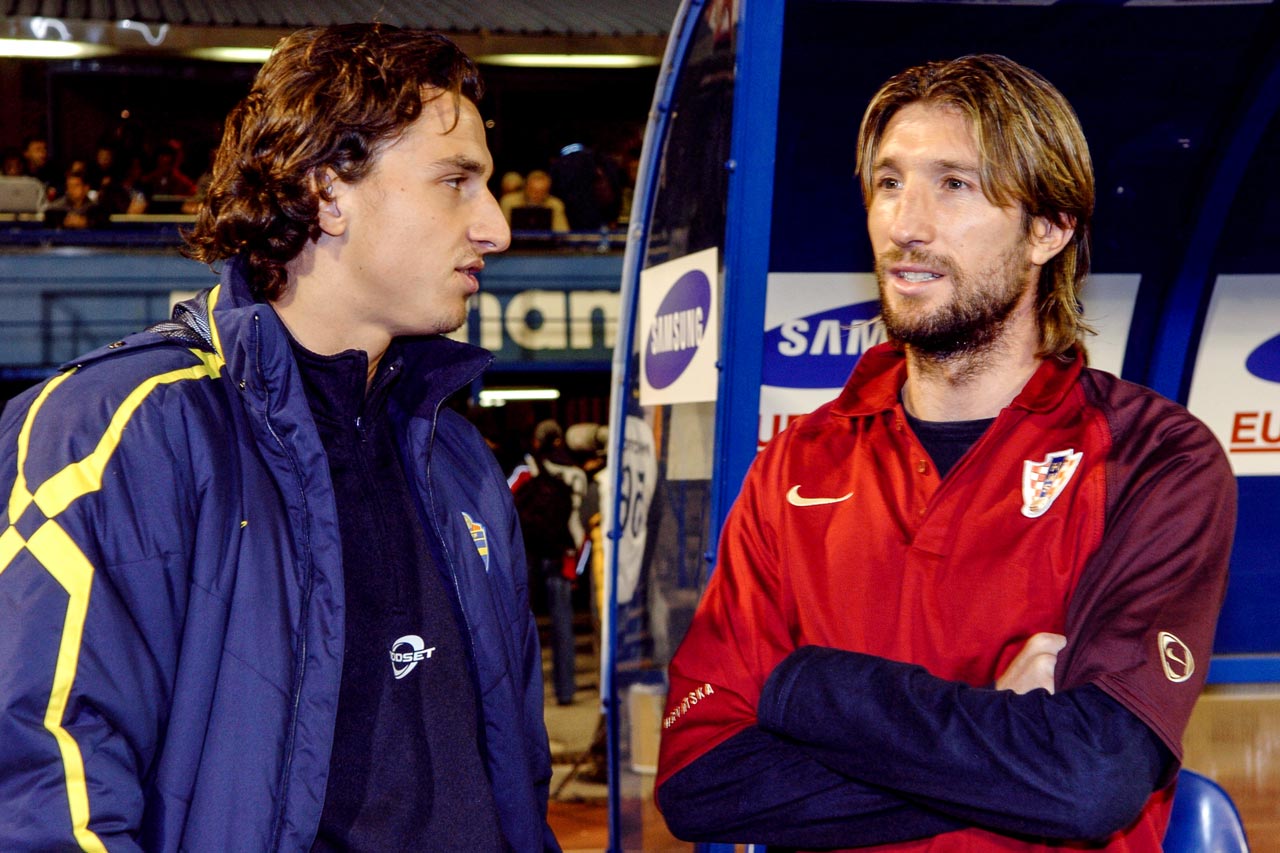 REBUILDING THE NATION
Croatia is going through a difficult time.
We entered the European Union in 2013. A lot of the Croatian people have lost faith in their politicians and the direction Europe is heading. Politically and economically, it isn't great.
The youth aren't working. My cousin over there has a law degree. There's no job for him. People have double degrees and the best many of them can hope for is to serve coffee in a restaurant over the summer months.
That's why this World Cup final is so important. It has come at a time when the country needs something to smile about. It has lifted everyone up. It has reminded the people that life isn't all bad.
I honestly believe it can be the moment that builds the nation again.
We arrived back in Geelong from Sydney on Friday. I don't know yet whether I'm going to watch the final against France with the local Croatian community or on my own. I might be too nervous to be out amongst the crowd!
Whatever I do, I just want to enjoy the moment. It doesn't get any better than this.
More about: FIFA World Cup | Russia 2018 | Socceroos | UEFA Champions League