Heart attack that didn't stop him
My coach Sam Greco once worked in my corner for five whole rounds while having a heart attack. I still can't wrap my head around that.
He helped me defend my HEX Light Heavyweight title against Doo Hwan Kim, then jumped in his car and drove himself to the hospital.
He didn't say a thing to anyone. That says everything about the kind of man Sam is.
That was just over a year ago now, at my final fight before I was invited to fight on Dana White's Contender Series. I'd sensed that he wasn't feeling well earlier in the night because usually we'll warm up on the pads before we go out, but that night we didn't. Now I know why.
He called me the next morning and told me what had happened. I couldn't believe it. It was the start of an emotional time for everyone.
Sam had a second heart attack not long ago. We'd just finished a light session together, and he'd rushed off to do some of his own jiu-jitsu training when it happened.
He was taken to hospital and they discovered his arteries weren't working like they're supposed to. He needed triple bypass open-heart surgery to fix the problem.
That's a really major operation, which he only underwent at the end of August and is still recovering from.
In a way, it's a good thing that this has all happened now. If the condition had gone undiagnosed for much longer, a heart attack could have been much more serious.
This weekend, when I fight Misha Cirkunov, I'll be without Sam in my corner for the first time in my career. For six years he's been beside me every step of the way, but the surgeons have put a stop to his plans of flying over to Canada with me. Which is a relief, because I don't want him pushing himself before he's ready.
You might think that not having Sam with me will be a disadvantage, but I don't see it that way. He'll still be with me in spirit and no matter what happens in Vancouver, nothing is going to stop me getting the win for him.
I'll be able to speak to him on the phone right before I walk out, so he can give me some final advice. Then it's down to me.
Seeing what he's gone through has lit a fire in my belly to push myself to the absolute limit and put on a performance that he'll be proud of.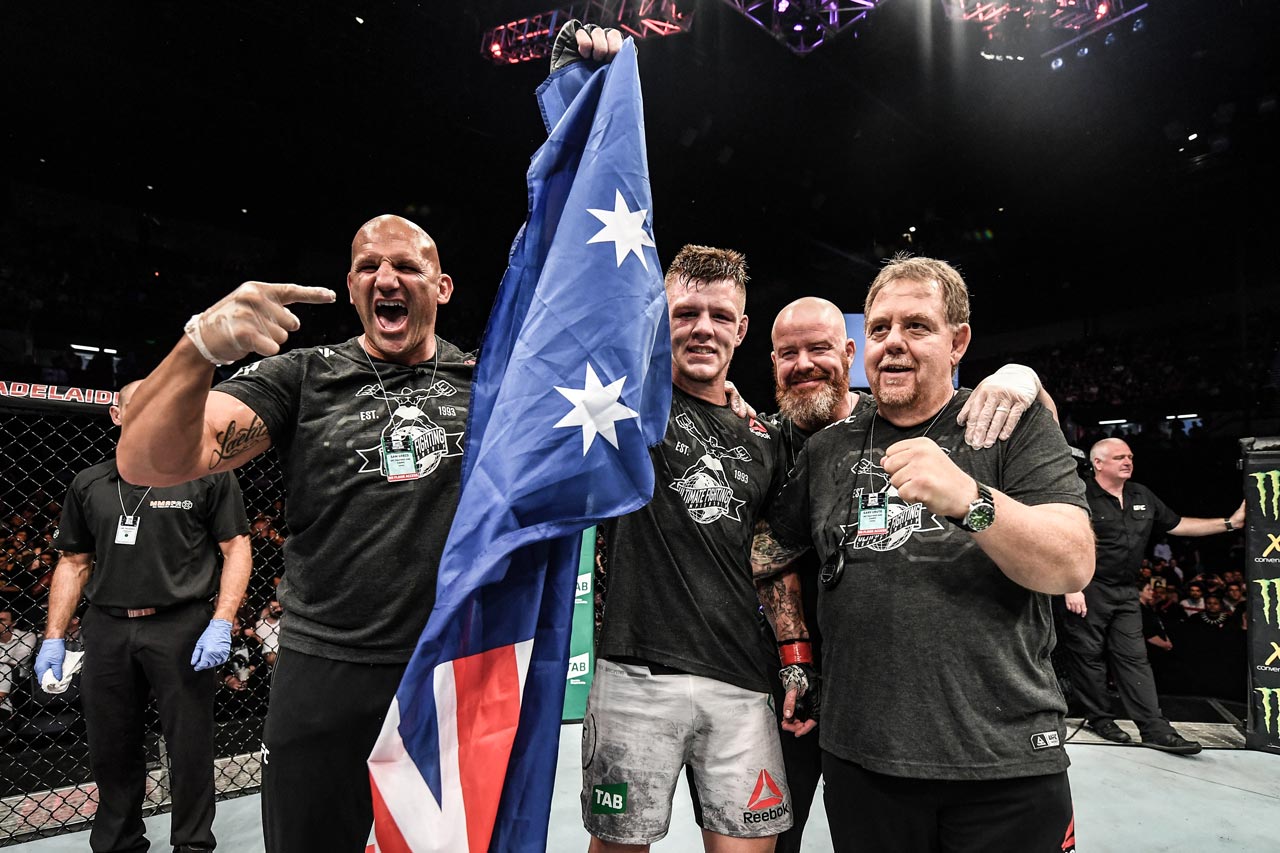 AN ICON OF OUR SPORT
Sam and I are more than just coach and student; we're family. Half the time, we don't even talk about MMA, we just chat about normal stuff.
He's been a father figure to me since I was 17, and I've probably spent more time with him than any of my mates, or even my own family.
When you're training alongside someone for that long – through all the blood, sweat and tears – you get to know them a lot better than the people you've never had to face adversity with.
I've learnt that Sam is the best bloke you'd ever come across. If he's with you, he'll do absolutely anything to help you out. He'll be there through thick and thin, because loyalty means everything to him.
I've never heard anyone say a bad thing about his character. And if I did, I'd have to have a look at what kind of person they are.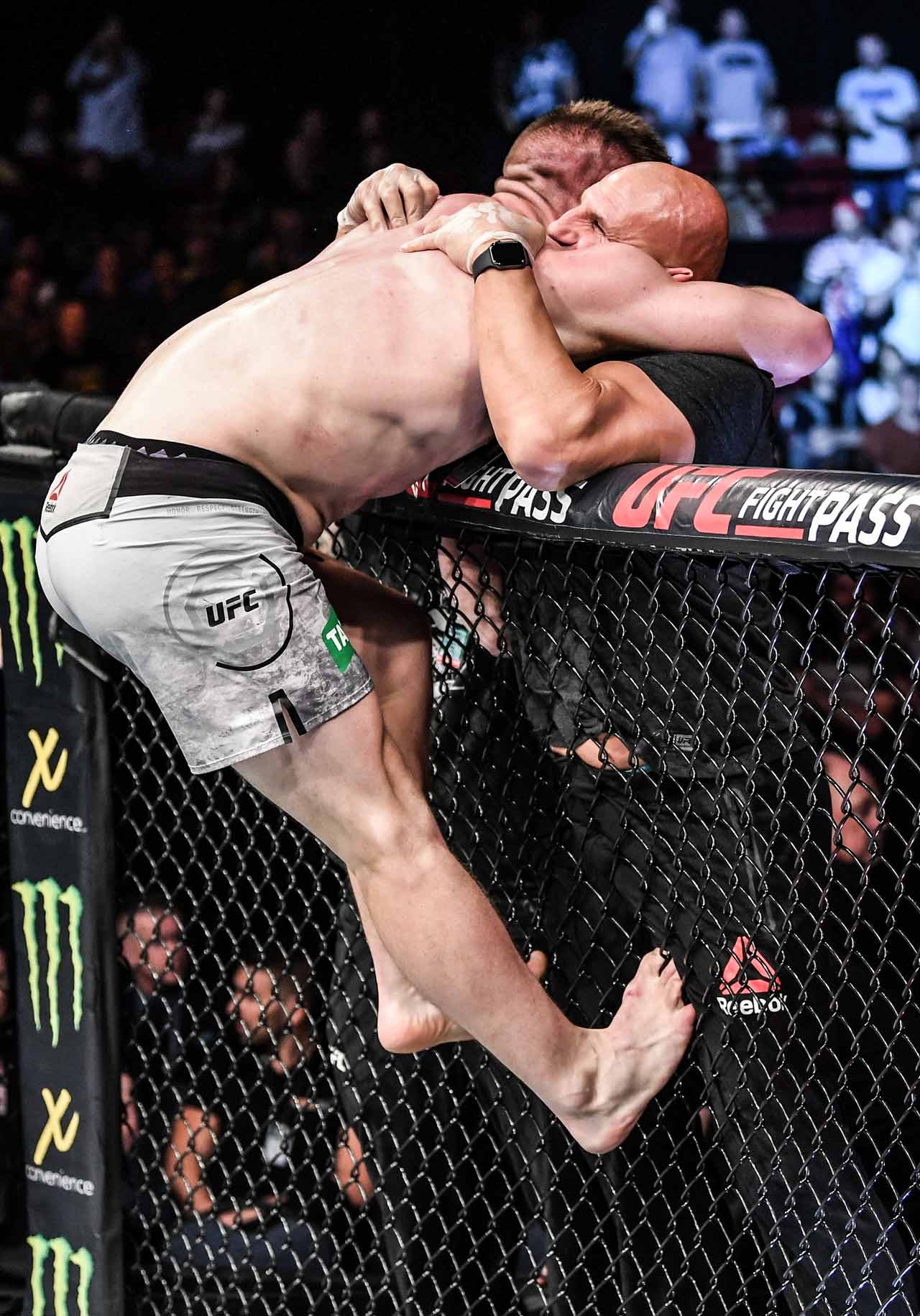 He's earned that respect, for what he achieved in his own career and what he continues to do for our sport.
He's a legend of kickboxing and MMA, and someone that I've idolised and watched ever since I was a kid. From his days competing in K1 over in Japan, he's known as the guy that got in there and fought everyone.
He took on every top-level guy that was available: Mirko Cro Cop, Ernesto Hoost, Peter Aerts, Ray Sefo, Jerome Le Banner, the list goes on.

I've been to Japan and seen how he is regarded. The people over there think of him as a god, or as royalty.
You can't replace someone like that in your corner and it has felt weird not having him with me at training ahead of this fight. I know it's been tough on Sam as well. But mentally, he's still been a massive part of this camp.
I ring him every second day and go to see him as much as I can. He knows that I've been able to get the work in, with some help from the Australian MMA community and a UFC champion.
WHY ROB WHITTAKER IS CHAMP
With Sam having to take a bit of a back seat, the whole Aussie MMA community got behind us to help out with my fight camp.
I was really fortunate to have Rob Whittaker's team invite me up to train with them in Sydney for four weeks.
They set me up in a unit and made me feel like I was a proper member of their team, working with Rob's coaches Fabricio Itte and Alex Prates.
I might not be able to mimic Israel Adesanya's style exactly, but I did my best to help him prepare for their fight at UFC 243 in Melbourne next month. I've watched Israel for a long time and I'm a big fan of his. I've studied his techniques and tried to throw some of that style at Rob.
In return, they all had a good look at my next opponent, Misha Cirkunov. They liked everything I was already working on and gave me some different ideas on how to tackle him as well.
More about: Coaching | MMA | Robert Whittaker