When I saw my daughter again
My smile was so wide that my jaw started hurting. I had my family back with me at last.
When I arrived in Australia in January to play for the West Coast Fever, I expected that my eight-year-old daughter Drehannah, my mum Dorothy, and my little brother Devante would be here in Perth pretty soon after that. After the Comm Games in March, really.
They finally arrived at the end of June. There were such joyous emotions at the airport that day. I was so happy to see them.
I wasn't doing the paperwork for the visas, so I didn't know what was happening or why it was taking so long. I'd supplied information, and when they were asking for some other information I was saying, 'Why would it be this difficult?'. 
I do respect that the country has its policies and I'm willing and able to adhere to that, but my family has a record of travelling with me, and our cases are genuine, so I don't see why they would have given us such a hard time to get visas.
It was pretty difficult because I wasn't used to being away from them for so long, but the good thing is that I can do well in my own company. Skypeing and talking over the phone was a really good way of keeping connected, and just seeing their faces. 
My teammates and the management at the Fever helped me cope and not have my mind not too much on the fact they weren't here. They also did a great job in making sure the visas eventually came through, so that my family can be with me now.
The other good thing is that my mum came with a mini-supermarket in her luggage! She made sure she brought some of the things that I miss the most from back home.
I'm a big fan of Jamaican water crackers, which I love to cook with fish. And a type of soy milk powder called Lasco – although no-one here will probably know what that is. And the famous thing is tinned mackerel in tomato sauce. It's really so good when you cook it up. Really. It's just amazing!
Seeing what was in that suitcase didn't make me miss home; it just made me feel like I have a bit of home here with me.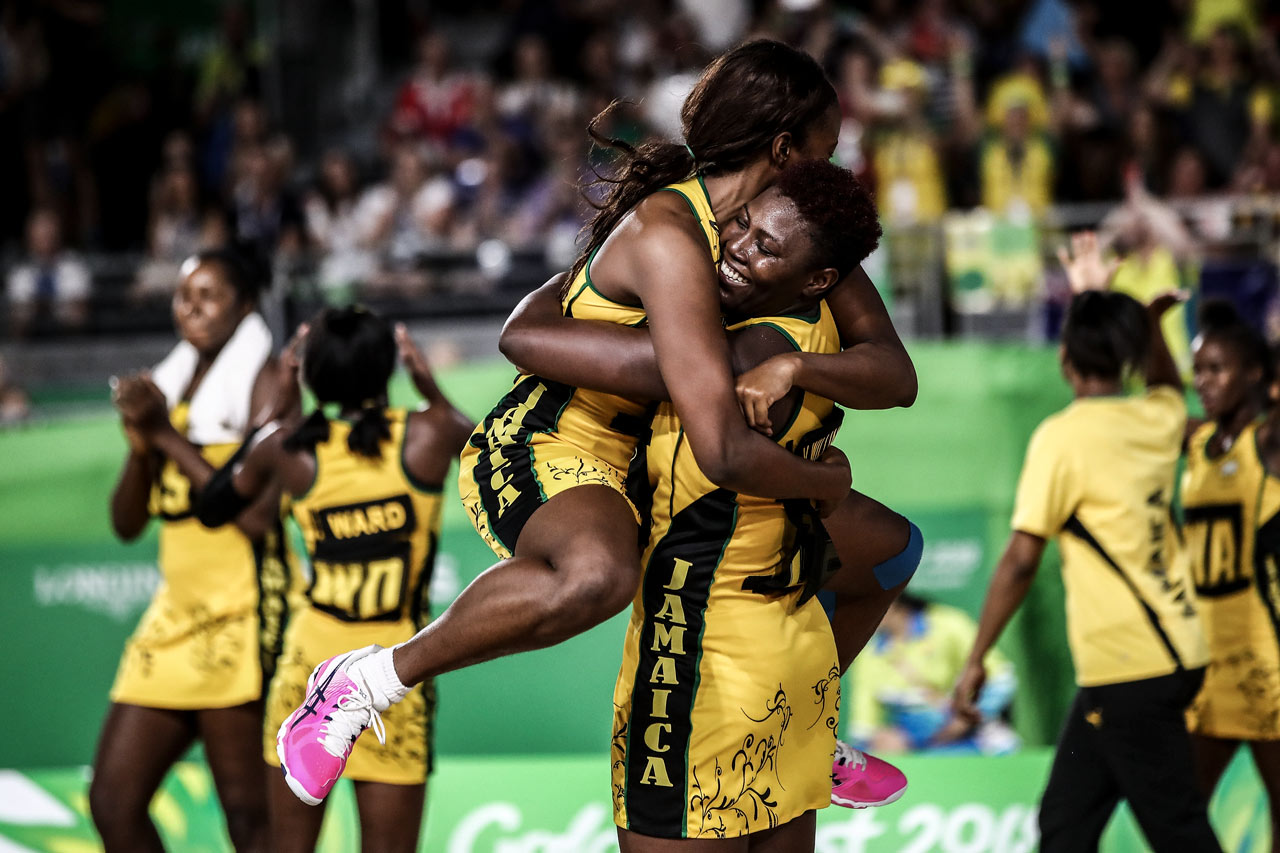 PALM TREES AND BEYOND
Growing up in Montego Bay, it was pretty relaxed. We had a very small, close-knit family, and we were together in a really lovely place, a lovely neighbourhood.
At the age of seven, I was diagnosed with rheumatic heart disease which took a bit of a toll on my life then. I was in and out of hospital while they were making sure that all was well and the medications were doing what they were supposed to do, so that nothing got worse. I still have the condition, and I still manage it with medication.
I've been playing netball ever since I was 11, and I got pretty serious about it around the age of 20. I always loved it, but playing full-time and having it as a major part of my life only came when I was a bit older. That was when I started doing all that I needed to do to be on top and to be seen as a good player. What motivated me was wanting to play for my country.
It's beyond my imagination to think that I'm a professional netball player now. As a child, it was something I'd heard about, but the concept was not as prevalent then. The difference now is that we can actually make a living out of it, and because it's something that I love to do, that's just a big bonus.
After the 2011 world championships in Singapore, I was offered a contract to play with the Adelaide Thunderbirds, but it didn't end up happening because of the one-import-per-team rule. Another Jamaican, Carla Borrego, was already there. 
That was a bit of a topsy-turvy time. I was looking forward to coming to play in Australia, but now I reckon it wasn't meant to be. I was meant to be in New Zealand, which is where I moved in 2013 to play with the Southern Steel in the ANZ Championship.
I loved living in Invercargill; it was only the weather that turned me upside down. It was really cold. Really, really cold! And just being separated from my family, as well, in that first season – I'd never been away for so long, and my daughter was so young.
I didn't bring them over that first year because I just thought I'd take it on by myself, so all would be well. But it wasn't. I won the league MVP and best new talent awards, but I missed my family and I got homesick and all of that, so I knew I couldn't have kept doing it for the years to come.
Getting visas for New Zealand was pretty easy, I realise now! As soon as the documents were submitted, the visas were obtained immediately. It definitely made a big difference to me to have my family there; having them close and supporting me made it really easy for me to perform at my best.
I moved to Australia this year for Super Netball just because I needed a change. Last year, I felt that my New Zealand team needed me, and we needed each other to win a championship. I felt like that was the year to do it, so I didn't want to leave.
But after that was accomplished, I felt I was ready to move on and ply my trade somewhere else and just see how much more I could grow in a different competition, with a different style of play.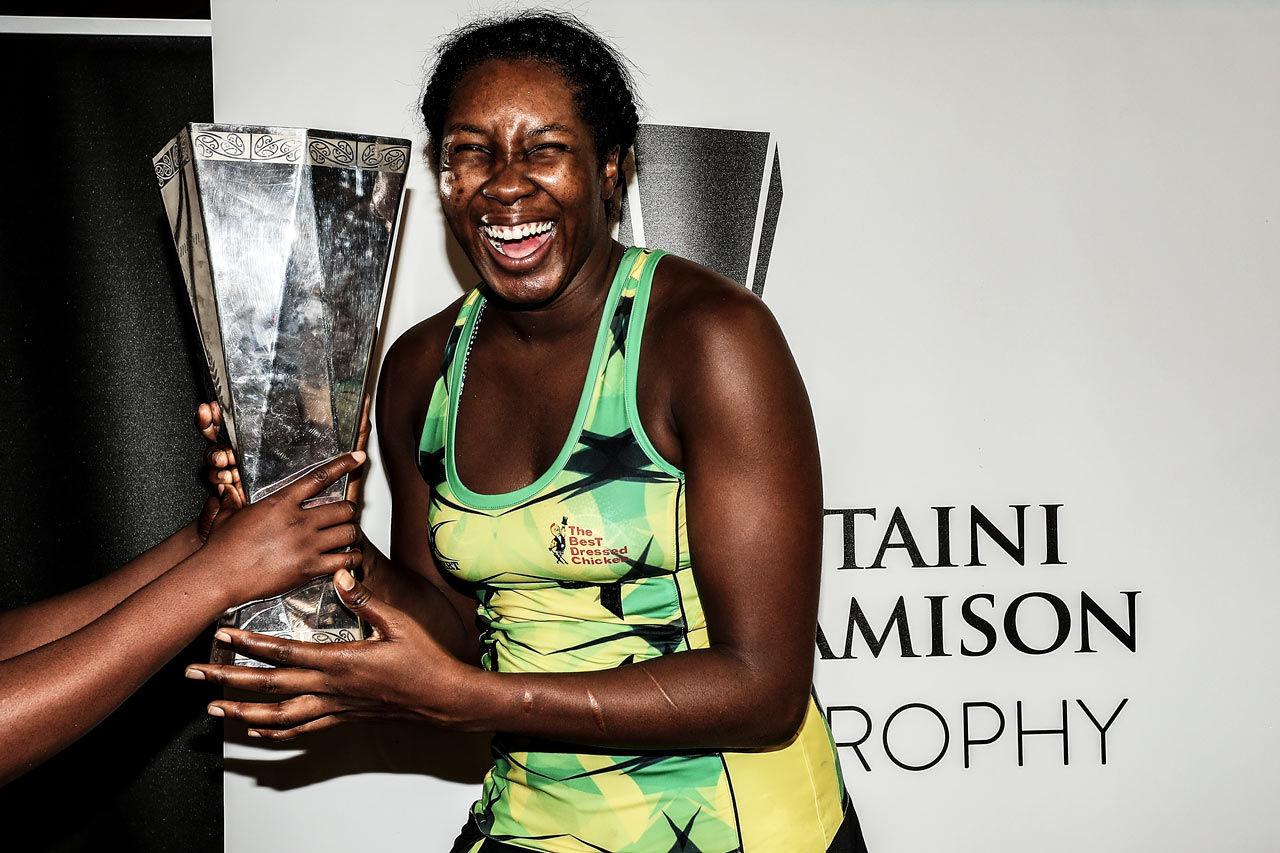 WAY OUT WEST
When I got to Perth it was so hot, so sunny, and so beautiful, and I loved it. I'm used to beaches like that in Jamaica, and I could walk around in my shorts and my thongs and be so comfortable.
The weather's getting a bit wet now but that's fine. It's not even cold enough to hurt me like it was in New Zealand!
Playing with an Australian team, in the Australian competition, is very different. It is much more intense, much more challenging for me. I prefer it, most definitely. It pushes me to be the best me I can be.
I commend my mum for bringing up her kids to have so much confidence in themselves in whatever they do. Not to be cocky or anything; just to be humble along with it. Once you believe in yourself and have confidence, you're winning at life.
People talk about the league goal-scoring record I set in my first game, and it felt really good to do that. But, honestly, to win our first game of the season felt even better.
Yes, I was expecting to make an impact because I always approach everything wanting to do it to the best of my ability. It's surprising that I've been playing so well, but it's kudos to my teammates around me and the coaching staff, too.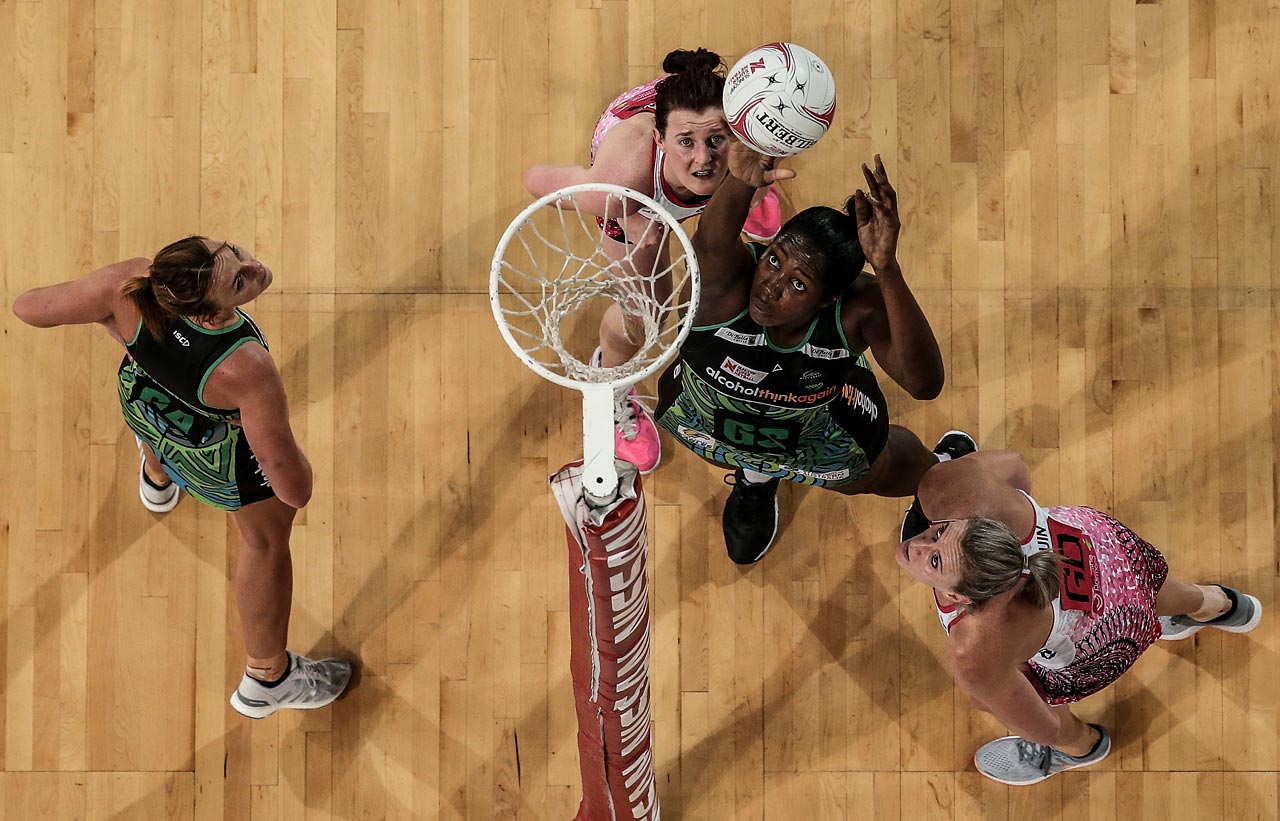 I'm not actually the tallest player in the league – Romelda Aiken is taller than me by an inch. I'm 6'5'' and she's 6'6'', but I let people think that I'm the tallest. That's fine. I was always the tallest the majority of the time, at school and in every team I've played.
My height does play a big role in my ability, but if I did not have the athleticism along with it, my height wouldn't mean that much. These defenders are so amazing, they can jump and get up there as well, so being athletic and strong and having a point of difference to your game is what really helps to build on my height advantage.
It's very different playing here in Australia to back home in Jamaica, where our facilities are lacking, and so are our resources. We just make use of what we have, and we need a lot more support, but we don't like to use that as an excuse if we perform under par.
The good thing is we have such amazing athletes, so we work to the best of our abilities. And we still win medals at Comm Games and World Cups. Even when world-class teams from first-world countries are on their A-game, we can still compete with them.
Perth was so hot, so sunny, and so beautiful. I'm used to beaches like that in Jamaica, and I could walk around in my shorts and my thongs and be so comfortable.
In Jamaica, netball is the most popular team sport for women, and it's soccer for men. Track and field is massive back home, too. People would know who I am, but netballers generally are unknown. I tell you, the track and field athletes, they outshine us, by far.
After our Comm Games bronze medal on the Gold Coast, we're pretty confident that, if we put in all the necessary work, we can give the Netball World Cup a real shake in Liverpool next year.
And at Fever, we've started really well, but still taking it one game at a time and just doing it the Fever way. That's really awesome to look forward to, as well.
I'm happy Drehannah's here to see it. After games, if she thinks there is something I could have done better she will scold me about it, and tell me not to do it next time. But during games, I'll be looking up to her in the crowd knowing she's giving me a thumbs-up, and that just pushes me to be even stronger on the court.
More about: Adelaide Thunderbirds | Gold Coast 2018 | Sponsored | Super Netball | West Coast Fever | Women's Sport