When rugby becomes therapy
I've had a pretty good run so far playing footy. It started with rugby league as a kid in Sydney's west, led to rugby union at the Brumbies, back over to league at the Wests Tigers and then back again to Sevens Rugby at the Olympics.
For all those great experiences and challenges, it's only through my wife that I've realised just how important playing sport has been in my life.
Carlien's a paediatric occupational therapist. She's been working with kids with special needs for a number of years. Part of the way she goes about her work is to do some physical play as a way to get them to focus and release energy.
One day, she was struggling a bit with a boy who was 10 years old and about six foot, a really big strong boy. She said to me, 'Jess, I can't get enough heavy work into this kid to regulate him, to help calm his nervous system'. She asked if I'd come and maybe help out. I said, 'Oh yeah, if you think it's appropriate.'
The boy's mum was fine with it, so I went in and, as soon as I saw him, I thought, 'Yeah, no wonder you can't get enough work into him!' He was a really lovely kid, but he was big and quite impulsive and hard to engage.
I took some tackle bags I'd pinched from training and got him stuck into it. We did some wrestling and running into the tackle bags and he completely zoned in.
A lot of people experience that feeling with sport. It's a pure occupational flow. When you're in it, you can't think of anything else. It's almost like a kind of meditation. For a kid who struggled to focus his attention, it was perfect. That session led to some amazing results.
Often, children with special needs get left out of sporting groups or they reach a stage where it becomes too much for them and they give up.
I spoke to the boy's mum afterwards and suggested he get into rugby. Rugby's a beautiful game and a lot of the things we do in our sport seem to transfer to what Carlien does in her therapy: you're on all-fours and wrestling, you're activating your inner core which helps settle the nervous system, there's plenty of running. You feel calm afterwards.
After the session with the 10-year-old boy, I thought, 'Well, this clearly works, so let's see who else we can try it with'.
I put up a notice on social media and the mother of one of my mates, who was the principal at St Brendan's at Lake Munmorah, thought it would be perfect for some of the kids at the school who had special needs. We ran a session there, which went really well.
Shortly afterwards, we ran our first session outside a school, at Avoca Beach Sharks, one of my old clubs. That was just over three years ago.
Since then, our program, Sense Rugby, has grown to about 50 groups each school term across Australia. Most groups consist of between five and 10 kids, depending on their needs.
I'd say 60 to 70 per cent of the kids in our programs are diagnosed with autism or present with those symptoms. Outside of that, we have kids with Down Syndrome, mild CP, ADHD and behavioural issues.
There's more to it than just getting youngsters running around. Often, children with special needs get left out of sporting groups or they reach a stage where it becomes too much for them and they give up.
Kids being kids, sometimes they get treated badly or excluded by their peers when they display behaviour that might be a bit unusual. The coaches at the clubs are mostly just parents doing their best and aren't trained to deal with these sorts of issues. And, once the children are excluded, the parents are too.
It's a big reason we're working with local rugby clubs, to help guide the people within them on how to be inclusive. Sometimes, it's as simple as initiating a Friday night barbeque, where our kids and their parents can get involved in a wider community and not feel shut off.
Some of our Sense Rugby kids move on to play for a local club, which is the perfect outcome. Others stay with us for longer, which is fine, too. Ultimately, the goal is to create a pathway for them to get into sport.
We've been encouraged by the results and Carlien and I feel as though we're doing something really positive for the kids and their families.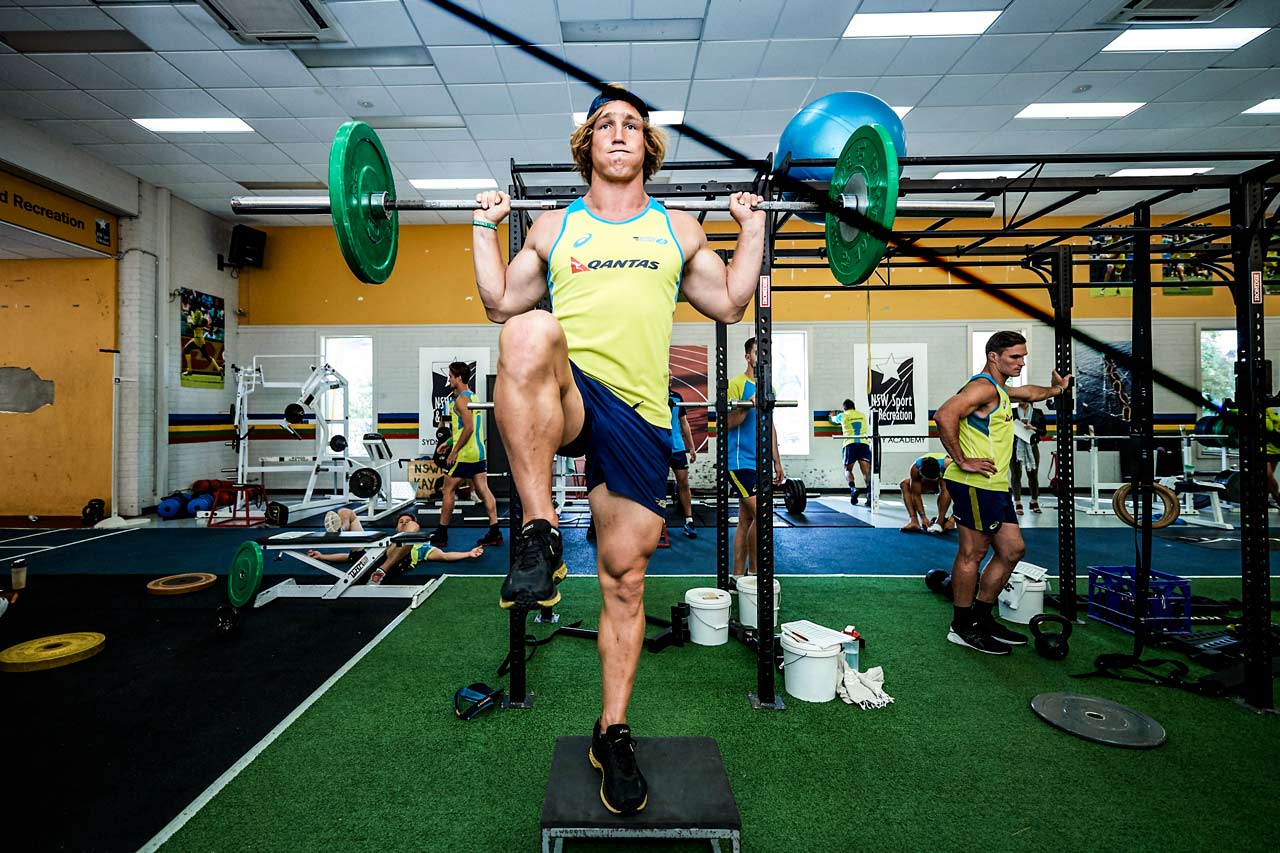 Building confidence
Initially, the reason I felt strongly about this project was because I wanted to help my wife with her work. Then I started to see links to my own history, which added to my passion for the program.
When I was young, my parents were often told, 'Jesse has a lot of potential, but he mucks around in class'. The teachers would say I talked too much, was inattentive, I'd swing on my chair, things like that. I had some behavioural issues. I was probably pretty hard to manage at times.
Looking back on it now, there were things that could have been put in place to maybe help me a bit, such as working with an occupational therapist. But the thing that ended up helping me the most was rugby.
I think, if I didn't have rugby, I probably wouldn't have had a lot going for me. It was something I was able to focus on and it helped me make friends. It was all I was good at, all I cared about.
I wanted to do well at school but didn't find much encouragement, always being told I was disorganised or whatever. On the other hand, I was praised for my rugby, which gave me confidence.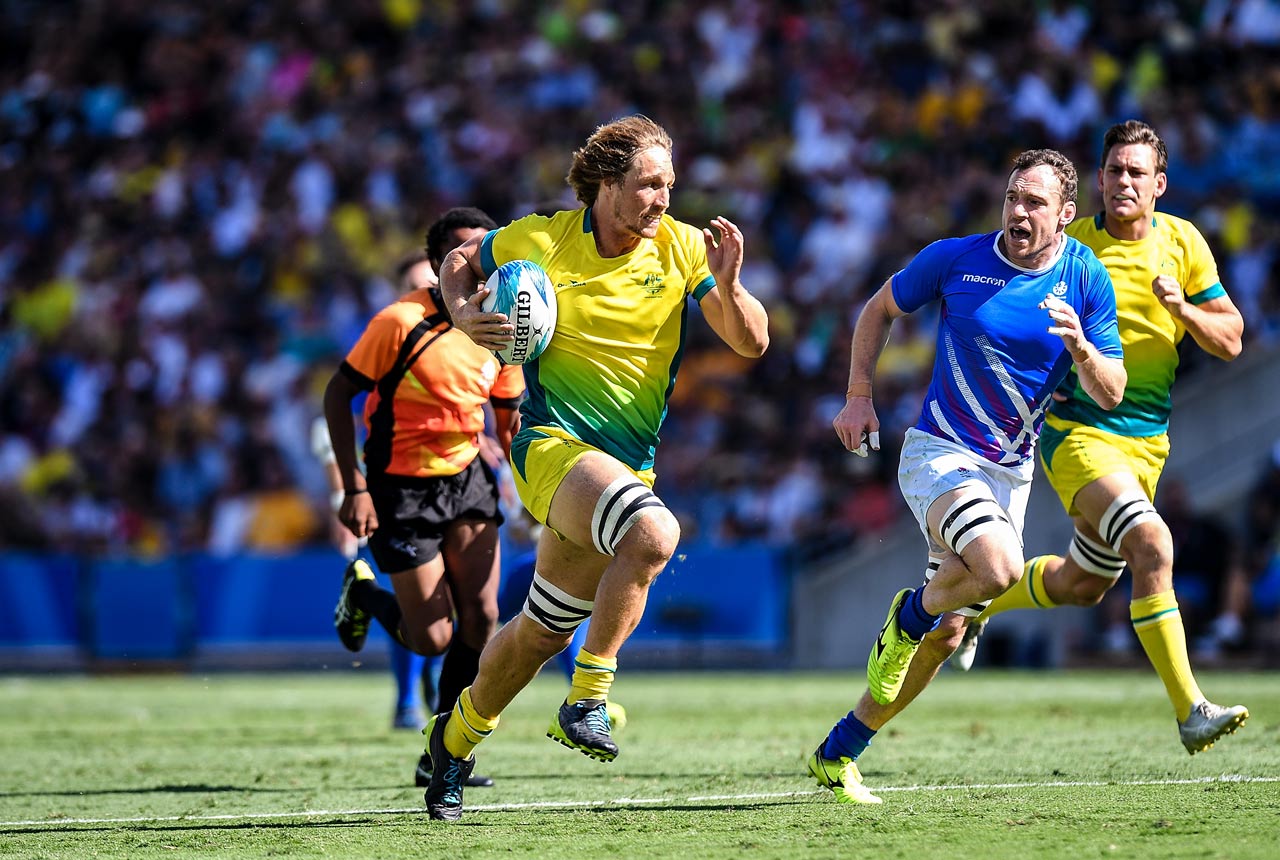 As I got older, I realised that in rugby you're always learning and testing yourself. I may not have been good reading or writing and things like that, but instead of thinking, 'I can't do all these things', I started to think, 'But I can do them in footy, so why not in other areas?'
By playing rugby, I started to gain confidence in other areas of my life, such as reading and, all of a sudden, I'd read five or six books in a year, which was probably more than I'd read in all my years at school.
Later, by helping my wife with her work, I thought, 'Why are we afraid of anything? Let's try new things, like starting Sense Rugby, and see where it goes'.
More about: Brumbies | James O'Connor | Olympic Games | Queensland Reds | Rio 2016 | Rugby Sevens | Tokyo 2020 | Waratahs | Wests Tigers