The truth about Glenn and me
I don't usually re-watch my losses. I still haven't seen a replay of the Terence Crawford fight.
But I had to see the fight against Michael Zerafa again.
I needed to do that to answer a few questions. Some were my own, while others have come from outside our camp.
I wanted to see how I fought, and what Michael was like in the fight, because that could well help determine what my decision will be about my future.
I'm a little easier on myself after watching it again. I was fighting like crap, that's for sure, and I wasn't fighting to plan.
I thought it would look a lot worse. The commentators were saying, 'this is bad it should be stopped'. Everyone there watching probably thought it should be stopped, but I saw it differently.
I was tired, starting to get clipped a bit, but it was only really in that long combo which is when the fight got stopped that I thought, 'yeah that's fair enough'.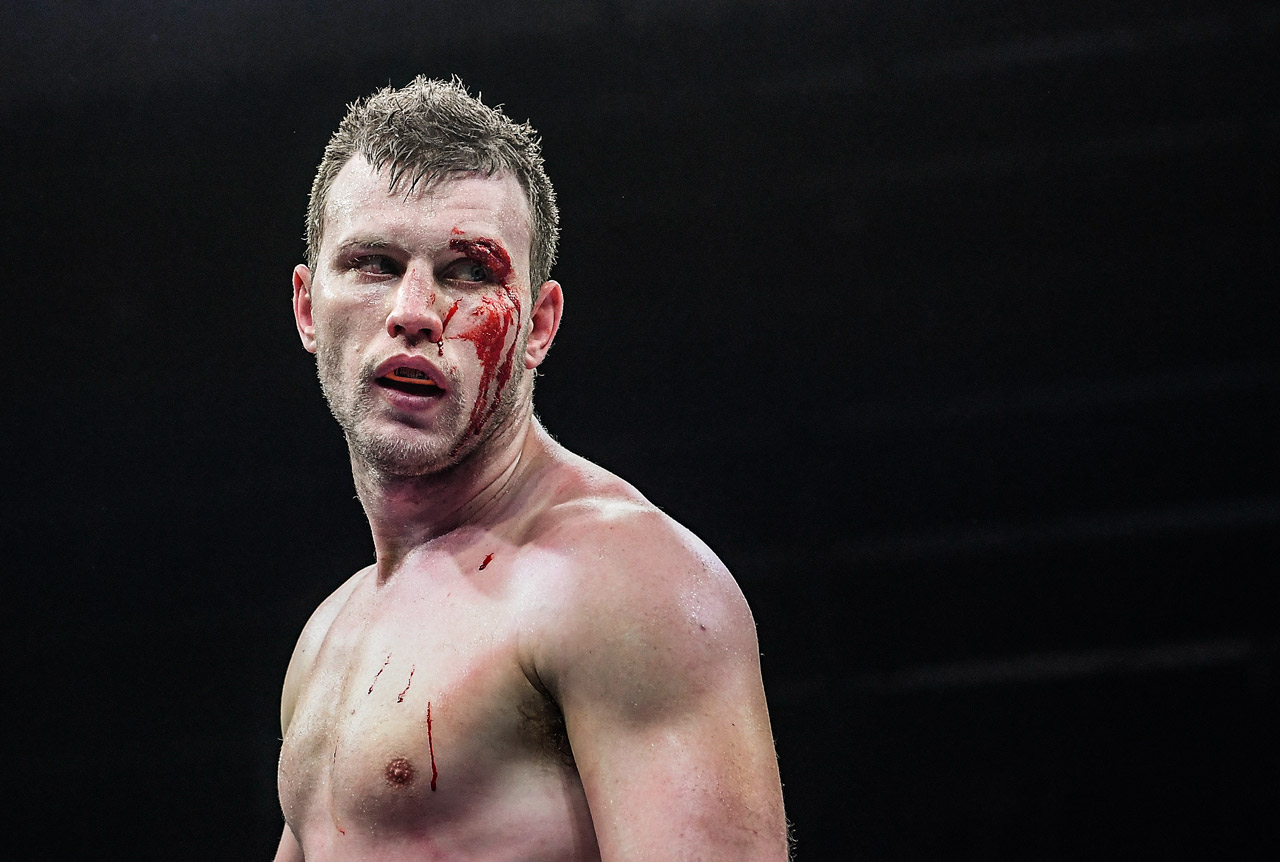 I was exhausted at the time, which probably made it look a lot worse. I think I got clipped too many times up to that point.
My trainer Glenn Rushton has copped a lot of heat for not throwing in the towel in the eighth or ninth rounds, before the referee stopped the fight.
I was probably taking too many shots and the towel could have been thrown in. I felt when I was in there that I wasn't too bad and could fight on. And looking at it again, I don't see it like everyone else does that it should have been stopped instantly. I don't know if it's the fighter in me, or a bit of stupidity in the moment.
I'm happy with the decision Glenn made. I know family members of mine feel differently and if I'm in a situation like that again, they'd like for the towel to be thrown in a bit earlier. It's a tough balance. As Glenn said afterwards, it's a good thing the towel didn't get thrown in when I was in a bit of trouble against Manny Pacquiao.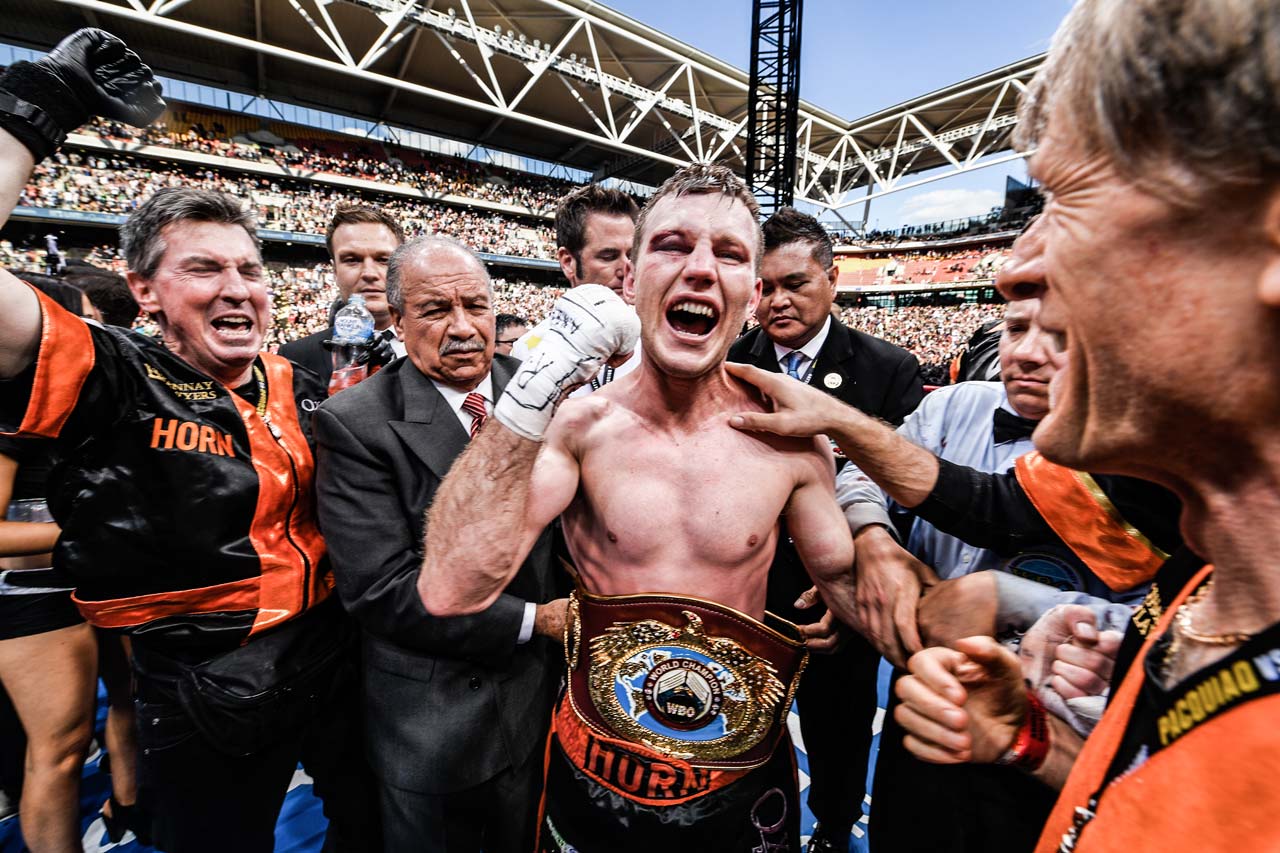 It can be frustrating but people like to talk and it's what you have to deal with. I deal with it. I'm a laidback person and a lot of it is water off a duck's back.
I had a brief chat with him after the fight. I don't feel bad about what happened, and I would have been frustrated if it was stopped earlier.
You can never know as a trainer. On the sidelines, it's very difficult. It all depends on the position you are in when you are watching it.
Glenn said he wasn't in a very good position for it and couldn't see my eyes, and he thought the referee was in the best position to call it. Glenn's made that as his excuse, and I accept that.

Jeff Fenech has been strong in his comments on Glenn, and I don't agree with him.
I was a bit frustrated with what Glenn said at the press conference afterwards though, about me eating pizza and drinking coke before the fight. I ate Subway.
Even if I did have a piece of pizza it's probably not going to change the result of the fight, and it's not good using that as an excuse for a loss.
As far as preparation goes you could probably look back after any fight and think, 'I could have done that better.'
I can do the same this time. I probably could have sparred a bit better. I don't think it was super great. I don't think it was super bad.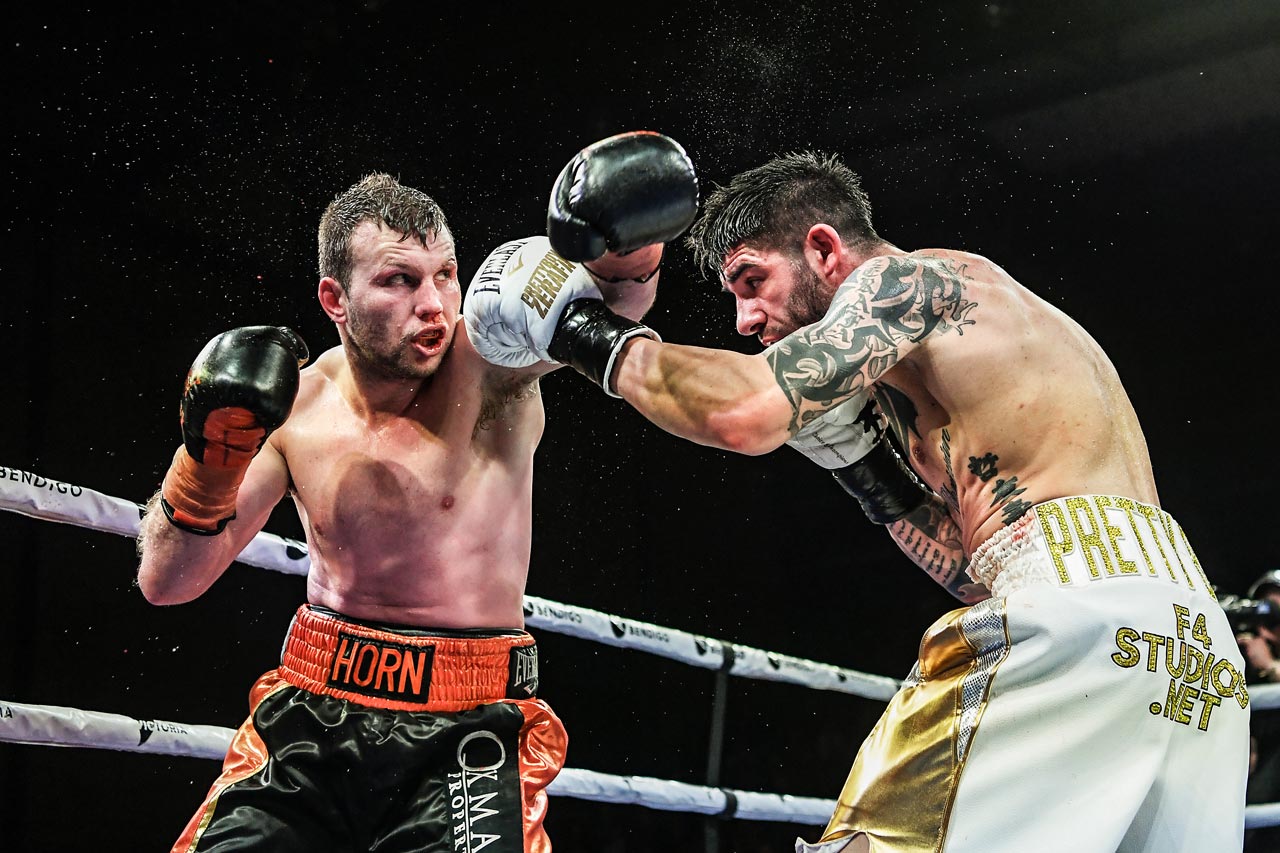 I don't have any issues with Glenn. I've already stated in the past that I'm not going to be in boxing for a long time, just a short, good time.
And I'm not planning on leaving Glenn any time soon. And probably not for the rest of my career.
It doesn't stop the questions. But I've got no real desire to go to anyone else.
I have Dundee Kim who trains with him as well and I'm happy with the mixture of what I get from them both.
Dundee is fantastic with pad work and Glenn's fighting knowledge is great and they're both really good guys to have in my corner.
I don't think I could change and find one person who is as good as that combination.
More about: Anthony Mundine | Boxing World Champion | Jeff Horn | Manny Pacquiao | WBO