The moment my daughter Isabelle came into this world is the biggest highlight of my life. I cried when I saw her, emotion overtook me, and I knew I wouldn't miss the birth of my next child for sure.
Our second child is due June 20 and I've had to knock back a big offer to fight Japanese middleweight Ryota Murata in Tokyo. The fight was meant to be on June 2. I was a little bit in the bad books with my wife Jo to fight then because I'd be overseas and there's a risk that she comes early.
But they changed the date to July 12 and I had to walk away. I don't know the exact terms but it was close to $2 million for our team, and I would have got a mill or so.
It's big money to say no to but opportunities keep coming around. I know something else will present itself in the future.
I'd spoken to Jo about it and we'd agreed we wouldn't do any fight after the birth or right before it – three weeks before would be as close as we go.
Happy wife, happy life! Money's not everything to everyone and certainly not to us. I care more about my family than money.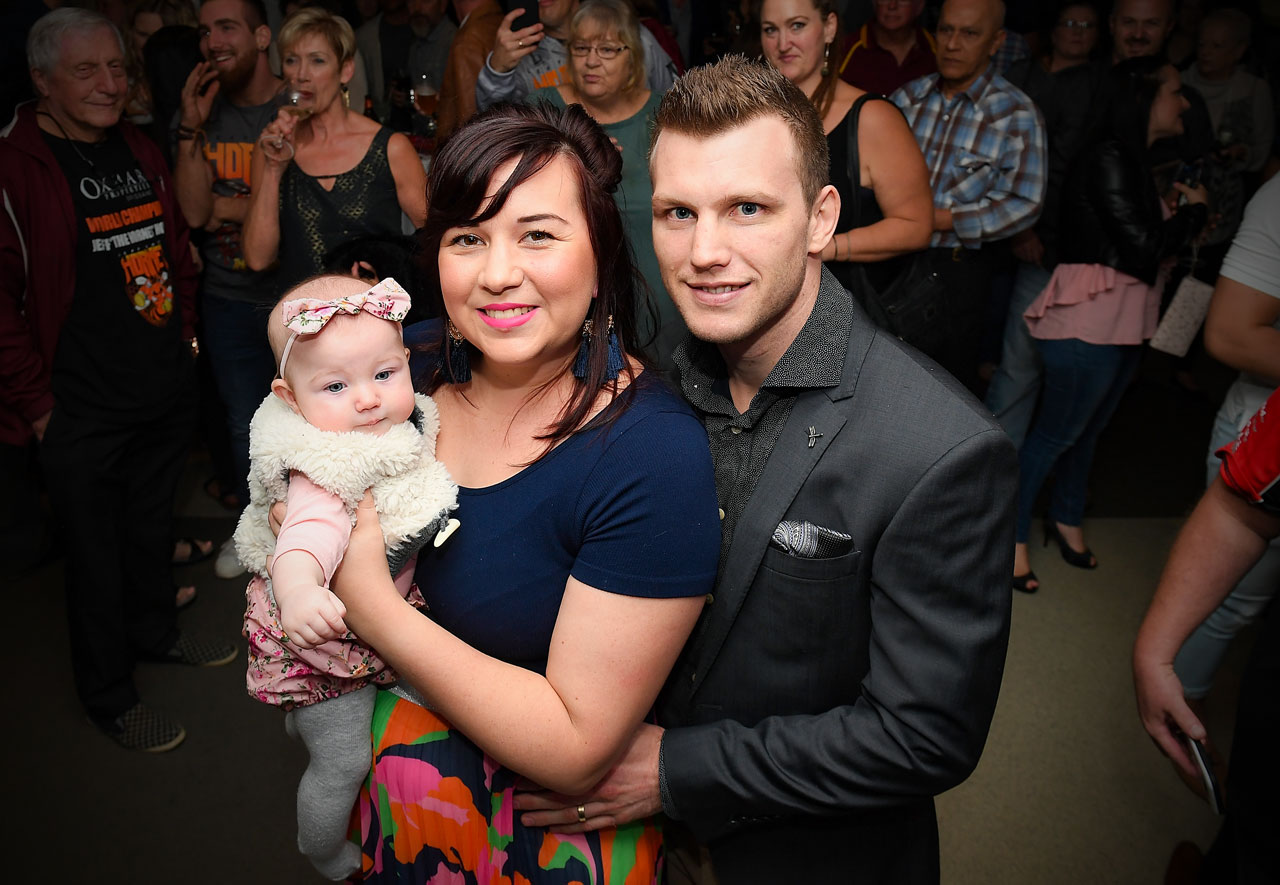 I'm not surprised people think it's crazy for me to say no but it's my decision and I don't see an issue with it.
Half the people agree and half the people think I'm stupid, so I guess I'm with the half that don't think I'm stupid.
I box for my family but you can't just box for someone else. You've got to do it for the goals you strive for and mine are to set my family up for life and to get that recognition to win a world title, which I've got and want to get again.
Not everything can happen all at once and hopefully we'll get another opportunity to get these big paydays.
While there's frustration it's more about the sport than the money, and it's definitely the right call for us.

I also know what grief I might be in for in the future if our second one found out what I did – went to the first one but not for them. It would be a disaster some day down the line potentially!
I assume my dad was at my birth. I'm nearly 100 per cent positive he was but if he wasn't I don't even know. But if I'm not there, I think it's 100 per cent my child will find out.
The reaction has been split. Some people have said, 'as if you wouldn't fight for that type of money', and then others say, 'yeah that's the right call to make. To be with your family. They're the most important part of your life so why wouldn't you be with them?'
The money would definitely sway some people. And it's all relative. Look I'm not in a bad position here. I don't probably value money as much as other people. For Jo, the money doesn't matter. She just wants me to be around and have those moments with me.
More about: Anthony Mundine | Boxing World Champion | Jeff Horn | WBO