Ben Simmons & the Boomers uprising
Australian basketball fans are excited about the potential of this Boomers squad when we're at full strength for the World Cup and the Olympics. So am I.
Look at how well they're playing in the NBA right now. Ben Simmons? He's another level – a different beast to anything we've seen in a Boomers line-up before. He's doing things no one else does in the NBA.
I mean, six triple-doubles in his rookie season? That's one short of Magic Johnson!
Having a guy like Ben on our side, with the people we have to complement him, will make the Boomers stronger than ever. And the best thing about it is that all of these guys are good blokes.
You're not dealing with someone coming into the set-up with a massive ego and saying, 'I want this, I want that'. They will all do whatever they have to do to win a medal. It's not about getting all the limelight as an individual.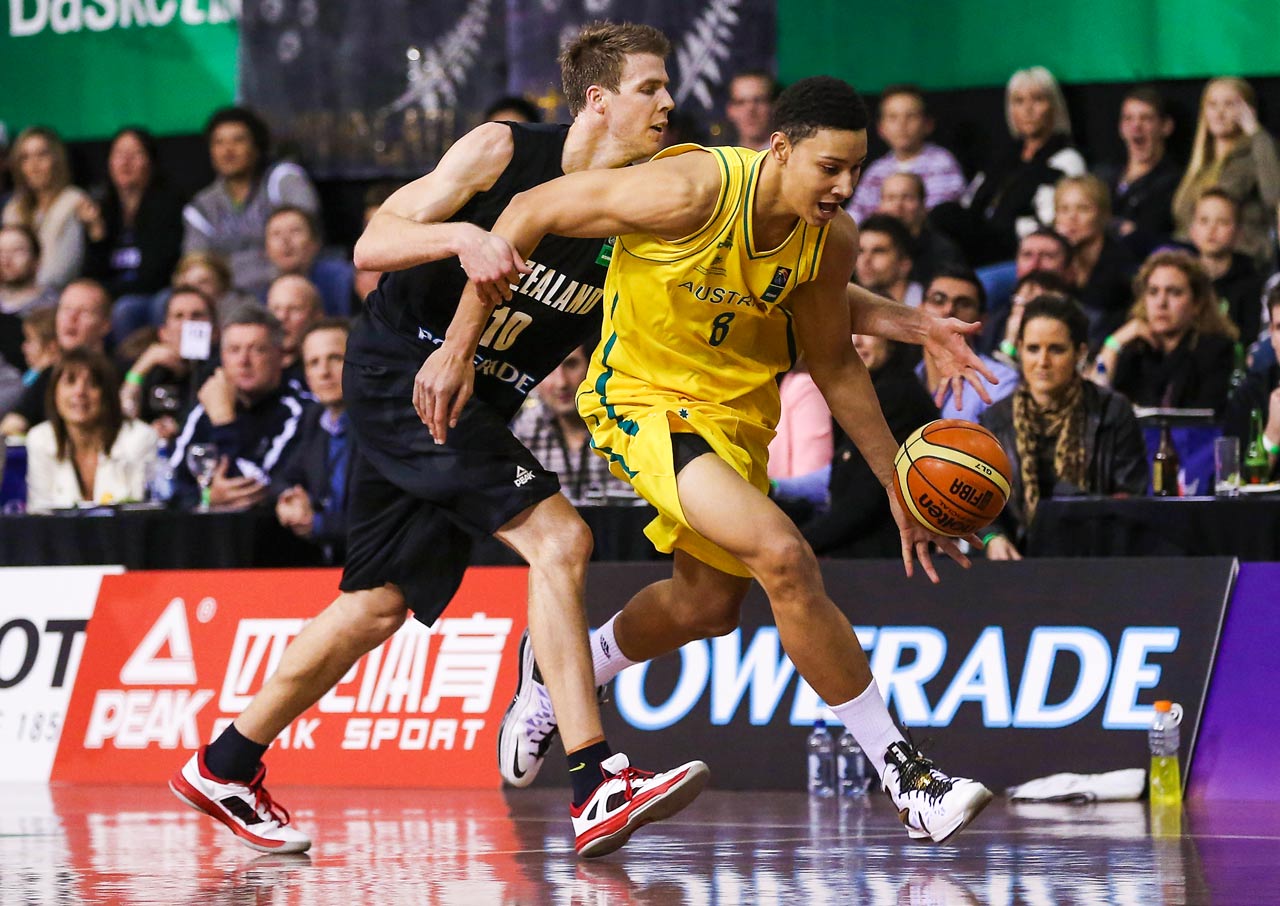 I did a Boomers camp with Ben when he was 16 or 17 in Perth. I also knew his sister Olivia. She was in the NSW Country team when I was growing up. I was in metro so I had a bit to do with her.
Matthew Dellavedova and I go back a long way. We were together in the Boomers junior squad. I talk to Andrew Bogut a fair bit. The first team I played with the Boomers, as an 18-year-old, he was really good to me. We've kept in contact.
I've known Joe Ingles since I was 18 as well. I've trained with him during the off-season a few times over the years, here and there. 
Patty Mills and I were among the groomsmen for Adam Gibson's wedding in the off-season. I've known Patty since I was a kid, too, but we became pretty good mates just being around each other for Adam's buck's trip to the US and the wedding in Brisbane.
I've had a little bit to do with Dante Exum. We've spoken a few times in the past. He's a good kid.
You might not talk to these guys all the time but, as soon as you see each other again, you're good mates. It's catch-up time. It's the same for a lot of the guys playing out here in the NBL.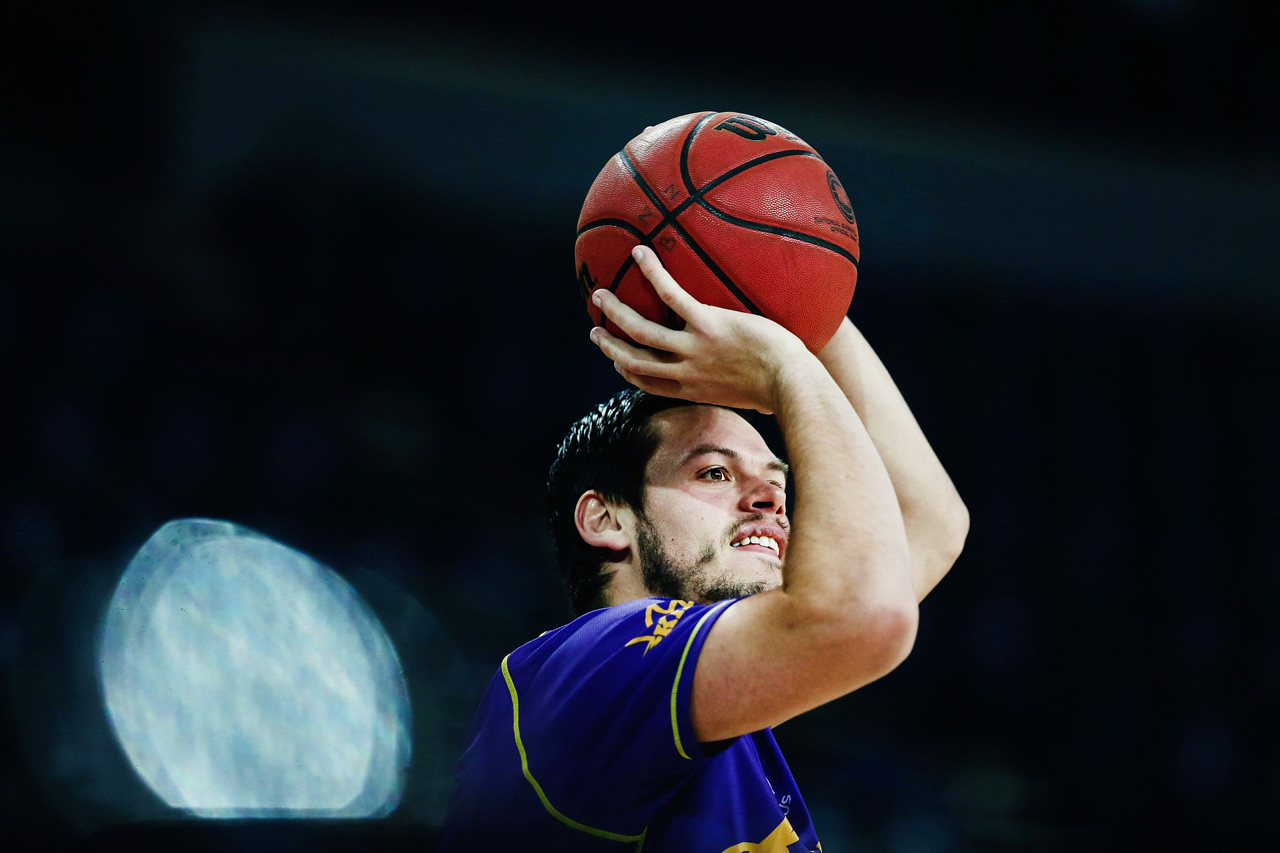 THE BIG DOGS
We're not stupid. We get it.
When Simmons, Bogut, Patty or Delly are available to play, they're going to be straight in the Boomers squad.
And if that costs us our place, so be it. We accept it. There's no sense of, 'This is bullshit! What are we even here for? We're doing all the hard work and they'll get the reward!'.
It was something we spoke about with our coach, Andrej Lemanis, before the start of this FIBA World Cup qualifying campaign. There are no damaged egos to sort out. It's not going to change our attitude or affect our desire to get to the World Cup in China in August next year.
The way I see it, we're pretty lucky. We've got the chance to represent our country. How many people can say they've done that, in whatever field?
Basketball is an unusual sport when it comes to international games. The Boomers line-up can change dramatically according to the availability of players and the size of the tournament.
Apart from the occasional, very small window, the big dogs are really only clear for the Worlds and the Olympics.
If we qualify for the World Cup and one or two of us can do well enough along the way to slide into the squad and complement those guys when they come back, happy days. If not, we'll still know we've done our job and given Australia a chance of winning a medal.
If that costs us our place, so be it. We accept it. There's no sense of, 'This is bullshit! What are we even here for? We're doing all the hard work and they'll get the reward!'.
The games in Melbourne against the Philippines and Chinese Taipei this week are massive.
Typically, the games the Boomers play in Australia are just exhibition matches to get some experience on home soil. But now they have meaning.
We won our first two qualifiers against Chinese Taipei and Japan in November to set ourselves up nicely, but if we lost two games this week it would do huge damage to our chances of qualifying.
The last thing we'd want to be responsible for is failing to create an opportunity for our guys in the NBA to represent Australia in a big tournament, so there's a lot riding on it.
RISE & RISE OF THE NBL
I'm proud to say I've got a good record as a Boomer. I was part of the squad that won the Asia Cup last year and I've won the Stankovic Cup and done well in other events.
You think hard about what your best option is in club basketball to maximise your chances of being picked for the Boomers. I don't believe I have to go overseas again to play at this stage.
I played part of the season in Greece last year with Kymis and it was a great experience. But I think that, overall, if you took the top two clubs – Olympiacos and Panathinaikos – out of the equation, the NBL is probably a better competition.
Those two clubs spend more than $5 million each on players and that's obviously on a different level to the NBL, but the NBL is ripe with talent at the moment. It's one of the toughest competitions to play in and some of our teams would convert really well to established competitions overseas.
I'm interested in playing overseas again, but only if it's the right opportunity. I wouldn't just jump at shadows. If something came up that I knew I couldn't say no to, then I'd have to go, but I'm pretty happy playing here and sharing the experience with family and friends in Sydney.
The talent across the NBL is currently at a high level in its history. Matt Hodgson, for instance, has been coming off the bench for the Adelaide 36ers but will probably start for the Boomers tonight.
I've been at the Sydney Kings for four years and I've really enjoyed it, but I'm off contract now and the future's a bit of an unknown. This is that time when it becomes a business.
It takes two to tango. Obviously, the Kings have to want me first. Then money becomes involved and how I fit in with what they're planning.
In a perfect world, I hope I can stay. I've never been shy about the fact I love being at home in Sydney and playing at a venue I love, but if it doesn't work out and I have to leave, then that's how it goes. That's what I've learnt being a pro athlete. It becomes a business come negotiation time.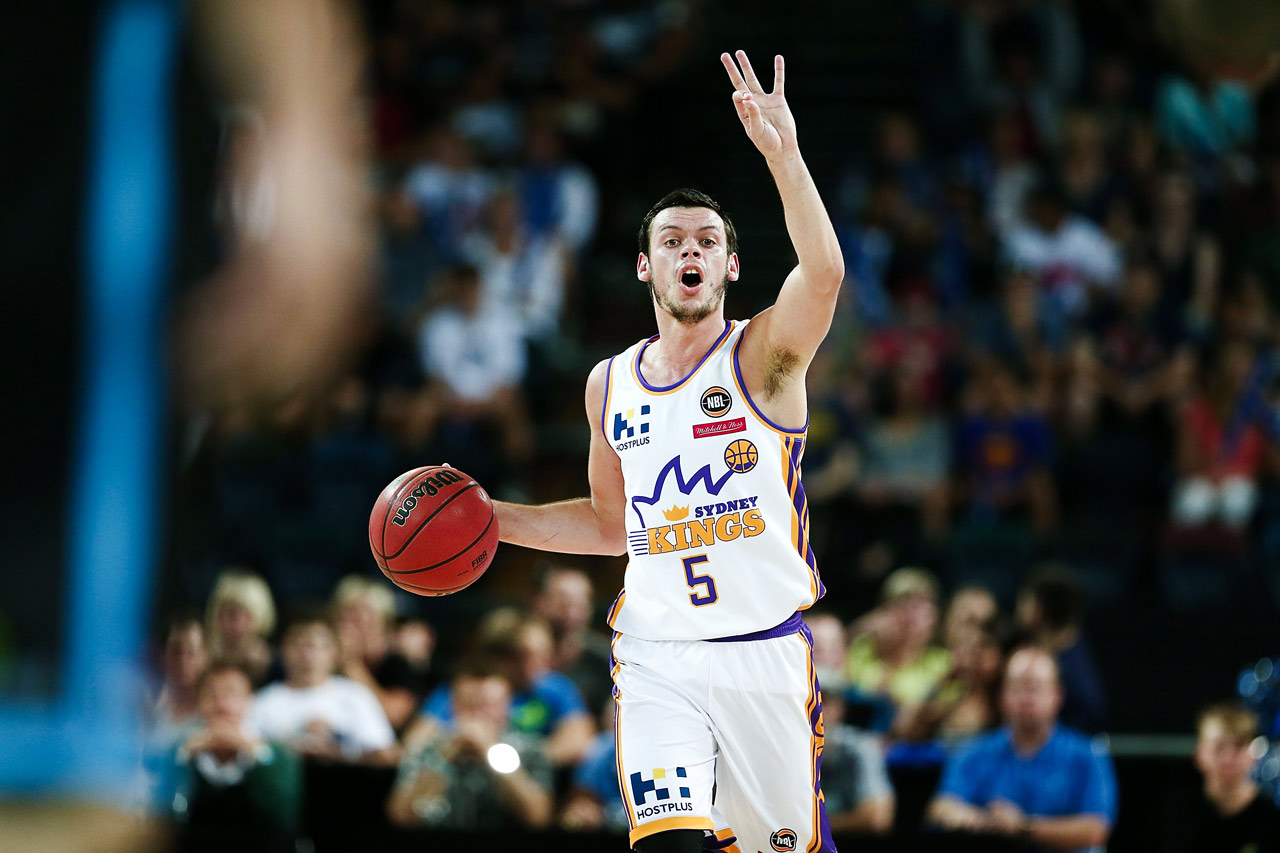 IN MY PARENTS' FOOTSTEPS
There was never any doubt I was going to be a basketball player growing up. My mum, Debbie, played for the Opals at the 1984 Olympics in Los Angeles and before that my dad, Robbie, played for the Boomers at the 1976 Olympics in Montreal.
Everyone in the game knows my family is steeped in basketball history. Basketball always ends up the main topic of conversation when we get together.
I'd love to emulate my parents' feats and represent the Boomers at the 2020 Olympics in Tokyo. That's my ambition. It's a big one – apart from our NBA guys there are a lot of good Australian players coming through in the NBL – but it can be reached.
I turn 27 in April. I'm entering what should be the best years of my basketball life.
I'm going to make sure I give myself every chance. I'm not going to risk losing five or 10 per cent of my normal game on the court by being negative at all and thinking I might not still be in the squad for the World Cup if we make it. Everything else will take care of itself, whichever way it works out.
Right now, I'm playing for Australia. If there's something that isn't fantastic about that, I'm not aware of it.
Life's too short. You've got to grab every opportunity you get to enjoy it and go the whole hog. Otherwise, what's the point in living?
More about: Andrew Bogut | Boomers | NBL | Sydney Kings | Tokyo 2020