A Warrior's daughter comes home
Deep down, it has been a dream of mine to play netball for Australia. But obviously my journey is different to everyone else's because I grew up in New Zealand.
I was eight when we moved to Auckland for my dad, Steve, to join the Warriors in 2005. There was a point where I was looking at playing for the Silver Ferns, but deep down I wanted to play for the green and gold. I've watched my dad and my uncle, Brent Tate, represent Australia and my family are all Australian. So am I.
There's a story that's quite famous now from when I was the Australian flagbearer at the 2007 Netball World Cup in Auckland, and Liz Ellis was the captain.
Liz knew who I was because of my dad, I think, and as I waited to walk out with the Diamonds, she said something along the lines of, 'Who are you going to play for when you get older?'
Liz reckons I said that I wanted to play for the Silver Ferns, but I know for sure, being a very shy girl, that I would never have had the guts to say that to Liz, the Australian Diamonds captain.
To be honest, I can't really remember how the conversation went – it was a long time ago now, but I definitely don't think I would have said I wanted to play for New Zealand. It's a good story, though!
It's hard to say what would have happened if I hadn't followed my coach Julie Fitzgerald to Australia to play for the Giants last year in the new Suncorp Super Netball league. I did play for the New Zealand secondary schools team and was a part of the under-21s squad, and I did also trial for the Ferns a couple of times, but the way I look at it is that everything's happened the way it has for a reason.
I didn't represent New Zealand at Test level because I feel like that wasn't meant to happen to me. And I moved to Australia to be the best netballer I can be, but also to represent the Diamonds if I was potentially good enough.
A couple of weeks ago I got the call from Lisa Alexander to tell me I'd been selected in the Australian squad. I knew that Tuesday was the day, but my call didn't come until later in the afternoon, so I was starting to get a bit nervous by the time it did! But it is something that I will remember forever. I was just so excited and happy. I definitely didn't cry, but my heart was racing. I might have yelled out in excitement.
It is something I've dreamed of since I was a young girl. And to be given the opportunity to be part of the squad takes me another step closer to my dream. But I definitely know the grind doesn't stop here and I am willing to do whatever it takes to get there.
making a name for myself
My dad always says that us Prices are naturally big-boned and thick-skinned, so it's definitely in the genes! I think naturally I am a strong physical presence and always have been.
Growing up, netball wasn't the only sport I played. I had represented New Zealand in three different sports by the time I was 15. I played touch football and tag as well as netball. It always worked out well because netball's a winter sport and the other two are summer sports. It was a good balance and kept me fit all year long.
All the girls in my family played netball growing up. It's obviously one of the biggest sports in both Australia and New Zealand and having started playing when I was about six years old in Bankstown, I loved it so much that I've never stopped.
A couple of weeks ago I got the call from Lisa Alexander to tell me I'd been selected in the Australian squad… my call didn't come until later in the afternoon, so I was starting to get a bit nervous!
My high school, Mount Albert Grammar, was always known to be a sporty school; there were academies for netball and rugby and all kinds of different sports. It was a goal of mine to make netball my career and I made the expanded Waikato/Bay of Plenty Magic list when I was in my last year of school.
That meant a lot of time travelling to Tauranga and back and it meant I was in and out of school a lot, but I did enjoy that part, to be honest! Looking back at it now, I realise it helped me transition out of school easier.
I was never really academically the smartest person but a lot of people helped me out along the way. If I did miss school they'd keep me up to date, and especially the teachers at my high school were really good. Being a sporting school, they understood; there's been a lot of successful athletes – including the likes of Sonny Bill Williams and Maria Folau – that have come out of my school.
At times it was annoying being known as Steve Price's daughter, and having people coming up to me all the time because they knew who my dad was. I'm obviously extremely proud of my dad and what he's achieved and wouldn't change it for the world. But you do want to be known as your own individual self, so it has taken me a while to come out of that. It's good now.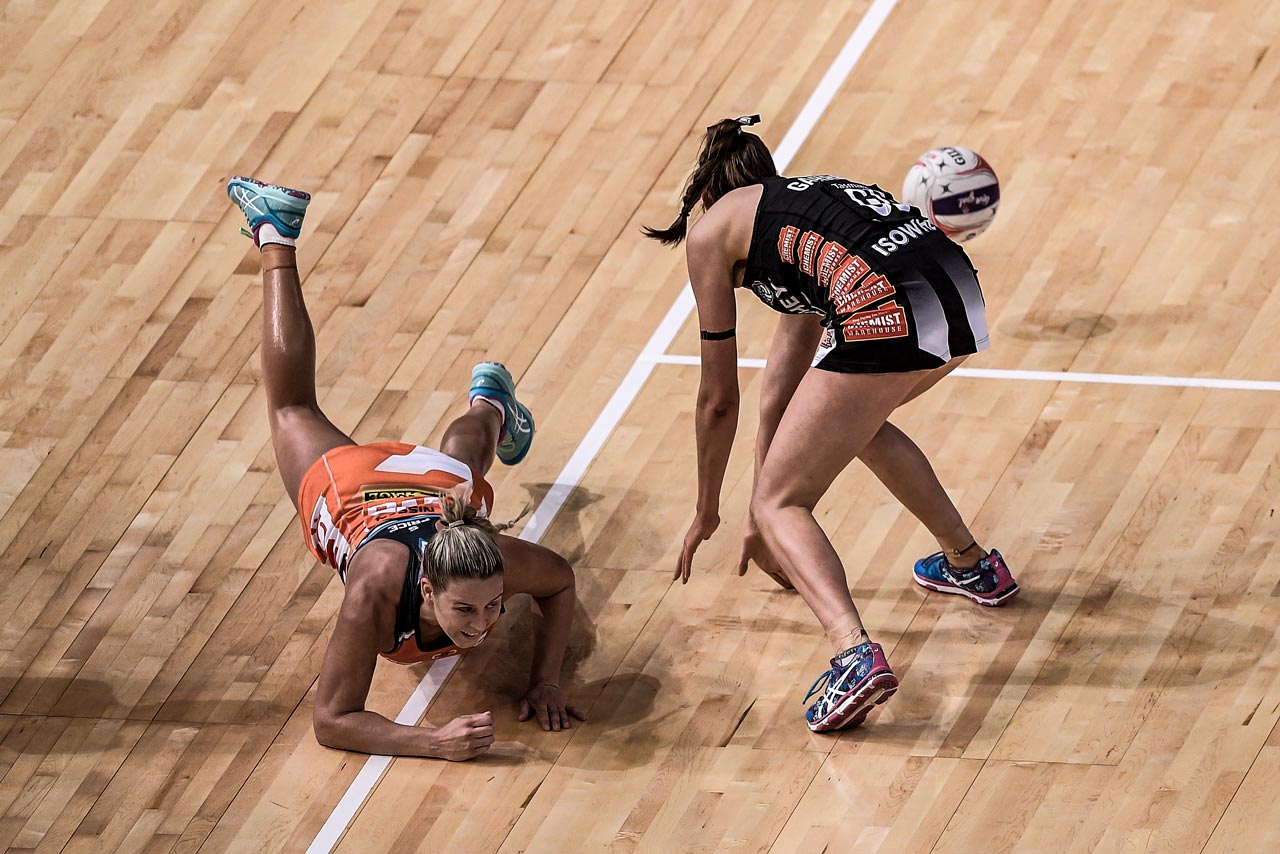 Looking back on it, it's been a really good experience for me watching my dad do what he loves. As there were a lot of highs and lows in his career, it did help me understand what it takes to be an athlete. And being so close to it has been interesting sometimes, too.
I used to be a ball girl for the Warriors back when there weren't many ball girls around, and the rule was that whenever the ball went out you had to put it on the sideline – you could never pass it to a player or kick it onto the field, nothing like that.
One night at Mt Smart when I was about 12, my uncle and dad – who was the Warriors captain at the time – wanted the ball quickly, and I'd just put it on the ground like I was supposed to. They were both yelling at me, 'Give us the ball, give us the ball'. I was like, 'I can't', and I just pointed at it on the ground like, 'Come and get it yourself'. I was in the right and did end up getting an apology from the both of them after the game!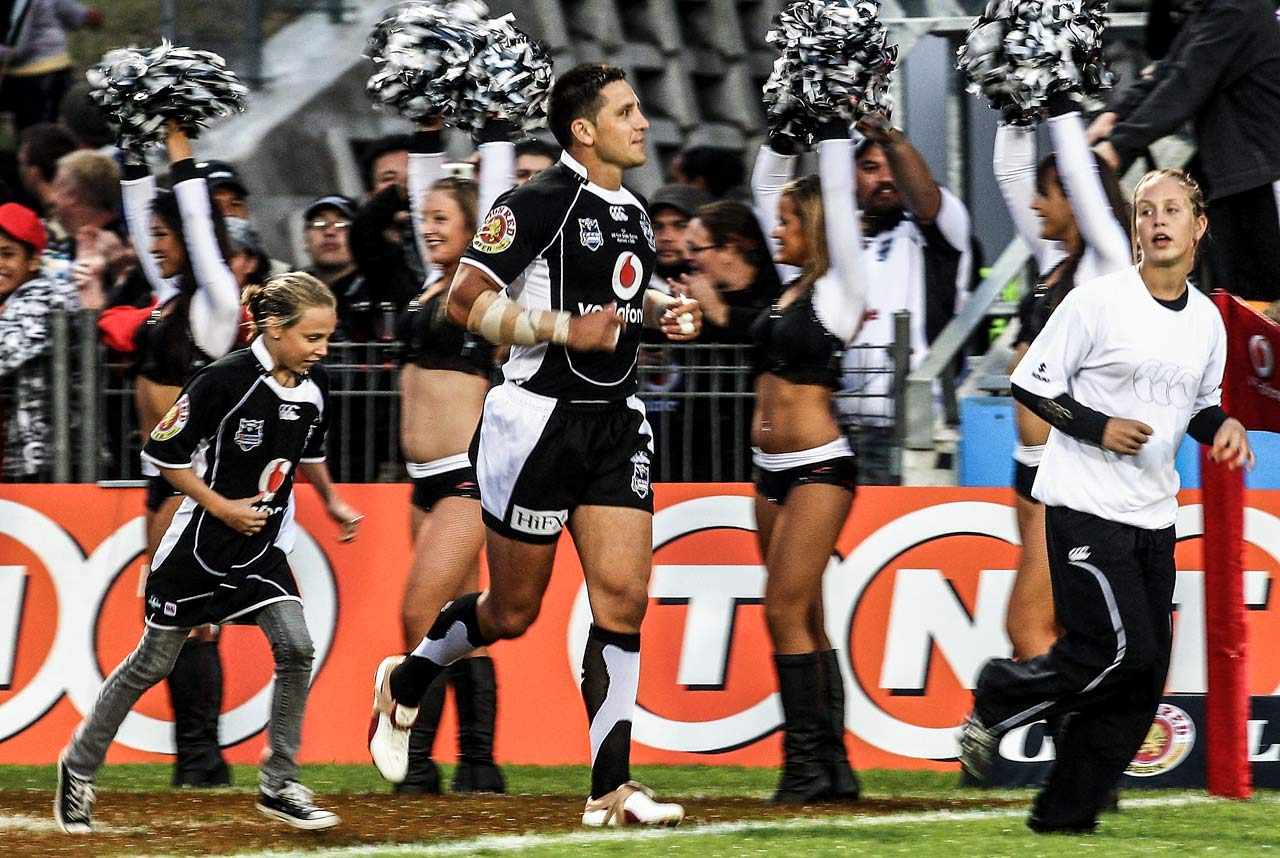 desperate to go one better
It was a hard decision to move back to Australia at the end of 2016 because I was in the New Zealand under-21 system and New Zealand had been my home for 13 years. I was leaving friends that had become my family. I'd worked hard to get to where I was in New Zealand and to move back to Australia I was potentially starting from scratch.
At the same time, obviously I love Julie as a coach and the opportunity to play in Australia in the best league in the world was a no-brainer. But making my move was also quite daunting because I hadn't lived in Australia for 13 years and it was just a bit unfamiliar, I guess.
I wouldn't say I'd started to feel more Kiwi than Aussie, but I definitely did embrace the culture in New Zealand and met a lot of amazing people, having spent so much time over there. I had no idea if I was going to make the Australian under-21 side, let alone the Diamonds, so it was scary but also something that I wanted to do and that felt right. I knew that if I worked hard that it could potentially happen.
It's been a really good experience for me watching my dad do what he loves. As there were a lot of highs and lows in his career, it did help me understand what it takes to be an athlete.
At the start of last year, I got the opportunity to trial in Canberra for the 2017 World Youth Cup squad, which gave me the chance to show the selectors what I'm capable of and how I fitted into their plans. The World Youth Cup in Botswana was the best experience.
I'm really proud to have represented Australia at the under-21s level at the World Cup. It was an absolute privilege, and I was named tournament MVP,  so that was pretty special and emotional as well. Obviously we lost the final to the Kiwis by a few goals, which sucked, but the whole experience has definitely made me hungrier.
I'm one of the new faces among the 17 in the Diamonds squad. A few legends of the game have retired from international netball – Laura Geitz, Sharni Layton, Madi Robinson and Susan Pettitt – which is sad for the game and for Australia, but it's a great opportunity for myself and the rest of the players in the squad to step up. It really is a new generation and hopefully I can make my mark if I keep performing and playing well.
Long-term, my ultimate dream is to play at the highest level, which is for the Diamonds, but you want to make every team and every tour that you can. It would be great to make the World Cup team but then to top it off by winning the competition and also a gold medal at the Comm Games would be pretty awesome.
It's amazing that I made the squad but I know the main focus has always been on the Suncorp Super Netball season, and winning a premiership with the Giants; we definitely want to go one better than last year, that's for sure.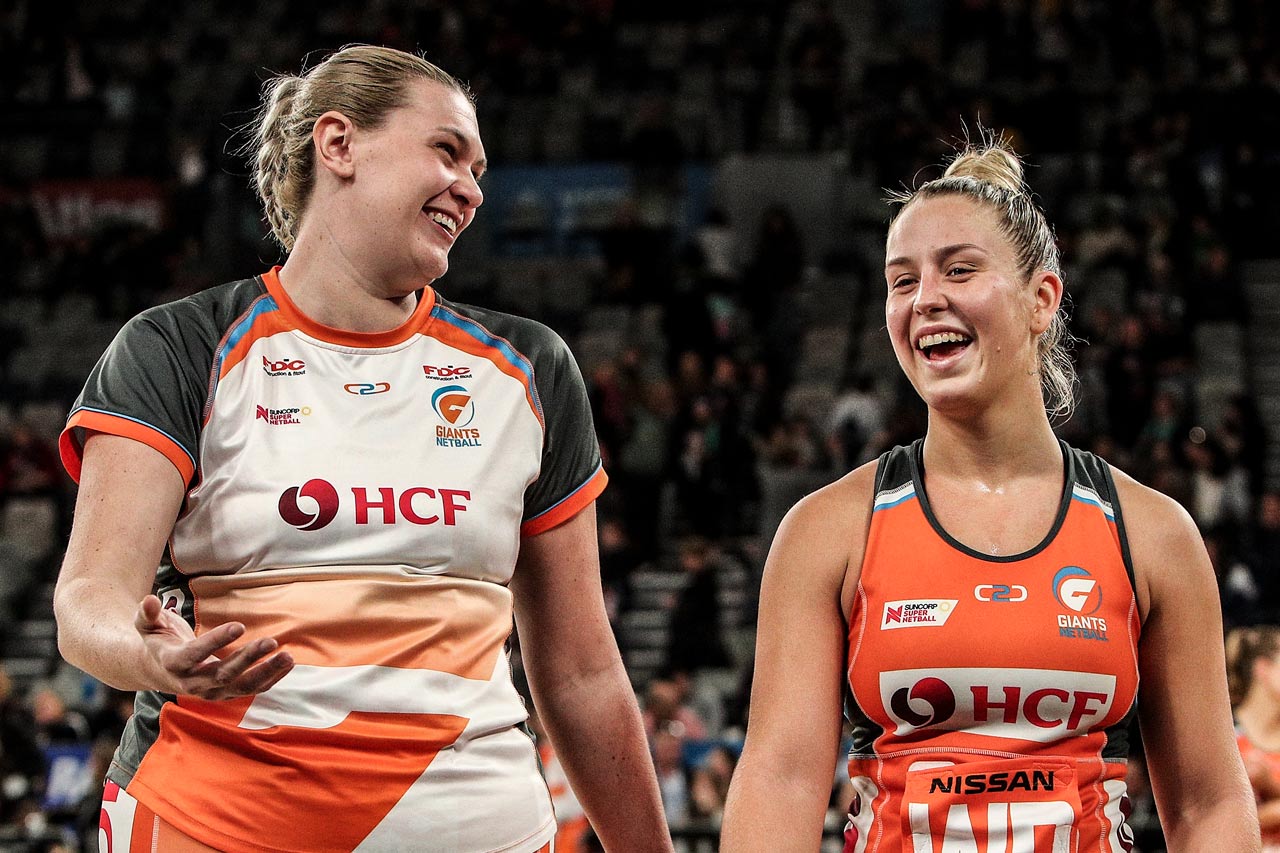 When I made the move over to Sydney, the fact it was a new club was one of the most exciting things about it. There wasn't any culture as such, so we could make and shape how we wanted Giants Netball to become, and obviously Julie picked the people she thought were the right fit for what she wanted the club to look like.
It definitely is a family club, but it's bigger than our sport and team; everyone makes you feel welcome and everyone rides the wave with you, supporting you every step of the way.
People often wonder if I've been approached by other sports, like women's rugby sevens, given my background, and I say, 'Well, no, no-one's asked me, actually'. Obviously I want to give netball a good crack, so we'll see how we go on the netball side of things first.
More about: Diamonds | Giants netball | Julie Fitzgerald | Laura Geitz | Lisa Alexander | Liz Ellis | Sponsored | Super Netball | Women's Sport