James Maloney - Contributor
Farewell to the 300-club
Only 34 players have ever reached the '300 club' and seven of them are retiring this season.
It didn't dawn on me until I received a call from the folks at AthletesVoice that I had played with all seven of them – Chris Heighington (338 games), Ryan Hoffman (325), Luke Lewis (324), Johnathan Thurston (323), Billy Slater (318), Sam Thaiday (304) and Simon Mannering (301).
There would be a number of guys who have played with at least three, maybe four or even five on this list. Lewie himself would have played with five of the other six due to the combination of his many State of Origin and Test matches and his time with Heighno at Cronulla.
But the clincher is Simon Mannering. He's a Kiwi, so the only way an Aussie would have played with him would've been at club level. And I played three years with him at the Warriors.
Full house!
I consider it a privilege to have played alongside each of these blokes. I've obviously moved around a bit during my career and I've been lucky enough to make some good decisions about where to go.
It's been a hell of a ride.
HEIGHNO & LEWIE
When I played in my third grand final and won my second premiership, it was with Lewie and Heighno in the first of my two seasons at Cronulla. When a club wins its first premiership after 50 years of trying, it's only natural the players end up being very close.
That's how it worked out at the Sharks.
Heighno is one of my best mates in footy. He wasn't a huge Origin or Test star like all the others on the list – although he did take advantage of the family heritage on his father's side to play seven times for England – but he appeared in more club games than any of them.
He's actually very solid in the top 10 of the 300 Club at seventh overall.
Heighno's not just one of the best club-men I've ever been associated with, he's one of the best club-men I've seen in the game – whether I've played with them or not. What he brings in terms of commitment and camaraderie is something else. He could always be guaranteed to do a job for you on the field. And off the field he'd help pull a team together – and keep it that way.
Heighno fancies himself as a comedian. So do I. I don't know who's funnier, him or me. I'll say him, just for today. We're quite similar in a lot of ways and I reckon that's why we get on so well.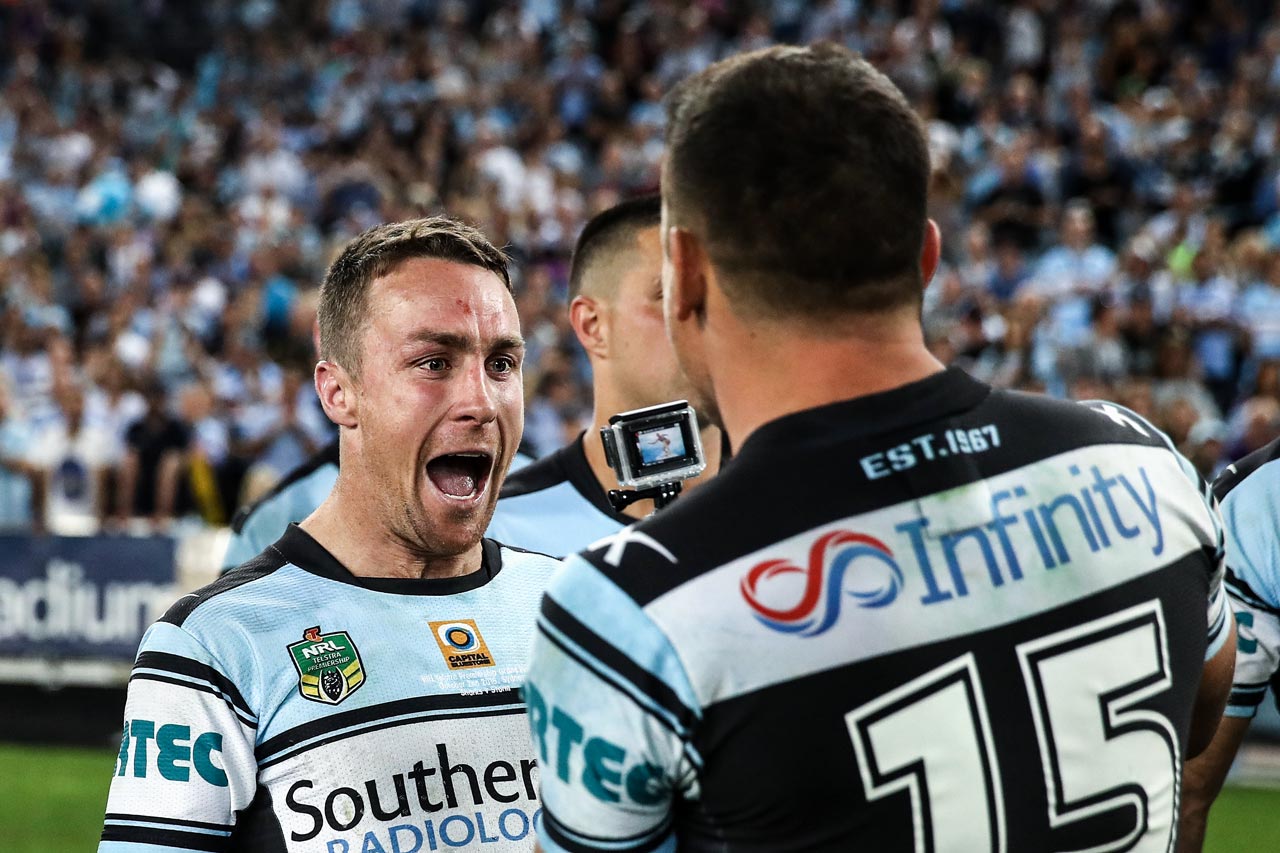 I first played with Lewie for NSW in the 2013 Origin series. We went down 2-1 after winning the opening game, but I admired what he could do at that level. He's big, strong and athletic as well. He was still able to score the odd runaway try in the last few years of his career and playing in the middle he had great leg speed. When everyone else got tired he'd keep driving forward and dragging defenders with him.
Lewie was awarded the Clive Churchill Medal when we won the grand final. I was proud of him. He had big plays in him when you needed them. And he's tough. I remember him crashing into the fence playing for Australia in England and doing his shoulder. He came back from that.
Everyone knows he beat thyroid cancer to keep playing as well.
But he's a real kid-brain off the field. Immature as it gets and great fun to be around. He loves doing magic tricks and playing pranks. He still carries on like a 12-year-old and I reckon that's why he's lasted so long in the game.
I'm glad I got to play with a footballer of that calibre. I'm even happier to be able to call him my mate.
HOFFY & BILLY
Way back in my one season at the Melbourne Storm, in 2009, I made my NRL debut and Hoffy and Billy were both in the team. I ended up playing four games that season – all of them alongside Hoffy and three of them with Billy as a teammate.
That wasn't the first time I played alongside Billy.
You had to have been there or you wouldn't know it, but I was playing for the North Sydney Bears – a feeder club for the Storm – as a young bloke in 2006 when Craig Bellamy sent Billy back there for a game after he'd had a couple of suspensions in quick succession.
What an unbelievable player he became – someone who revolutionised fullback play. You have to be extraordinarily good to change the way things are done and that's how Billy turned out.
I remember being a young player in the halves at the Storm and even then he was directing you around from behind. When it was time to kick downfield he'd be watching the opposition fullback and as you caught the ball he'd be going, 'Right corner, right corner,' or whatever.
We were both in the Australian squad for last year's World Cup. We didn't get to play together again – he wasn't in the team when I played my only game against Lebanon – but it was great to catch up again. Billy's the ultimate professional.
Billy revolutionised fullback play. You have to be extraordinarily good to change the way things are done.
Hoffy was a very routine-based player from early on. He had his funny little superstitions on game day, like a lot of players do.
Madge Maguire was on the coaching staff at the time and Hoffy always went to him for help pulling his jersey on. Then he'd go to Dallas Johnson to pass the ball back and forth, and so on. It was like clockwork.
I heard a story that when he went to play for Wigan for a year, in 2011, he liked to eat the same meal before every game – I think it was beef stroganoff – and if they were playing away his wife would pack it for him.
One of the boys in the team took it and hid it one day. He was running around madly looking for it!
I played Origin with Hoffy in 2013.  He's always been a great competitor – well prepared, tries his guts out, runs a really nice line. Guys like that are priceless in a team because you know they'll never let you down.
JT & SAMMY
Johnathan Thurston had pretty much a farewell tour this year. Towards the end he was being sent off with a presentation by each club he played against. It was a mark of how highly he's regarded in the game.
I only ever played one game with him – for Australia against New Zealand during the Four Nations tournament in the UK in 2016.
What can I say? He's one of the greatest halves ever to have played the game and a terrific bloke off the field as well. I found that out from being on tour with him.
JT's genuine and people can tell it's real. They see him going out of his way to find a kid in the crowd to give his headgear to. They see him running over to pick up the tee for the ballboy after taking a shot at goal. They respect that.
The way people have warmed to him in his final season is recognition of not just JT the footballer, but who he is as a man and what he's done for rugby league.
Towards the end JT was being sent off with a presentation by each club he played against. It was a mark of how highly he's regarded in the game.
Sammy Thaiday and I played two games together – against New Zealand and Scotland during that 2016 tournament. He's a great character who's been great for the game in his own, inimitable way. He's always enjoyed what he's done and had a bit of a laugh while he was doing it.
He's also been very skilful. You don't play over 300 games unless you stand out. Sammy's a big body who always had the strength, but at the same time he had the footwork and the ability to get a good ball away.
I love how he always puts a bit of thought into his gags. Getting made up like an old man to announce his retirement was classic Sammy. The game's going to miss him on the field. I hope he stays involved off it.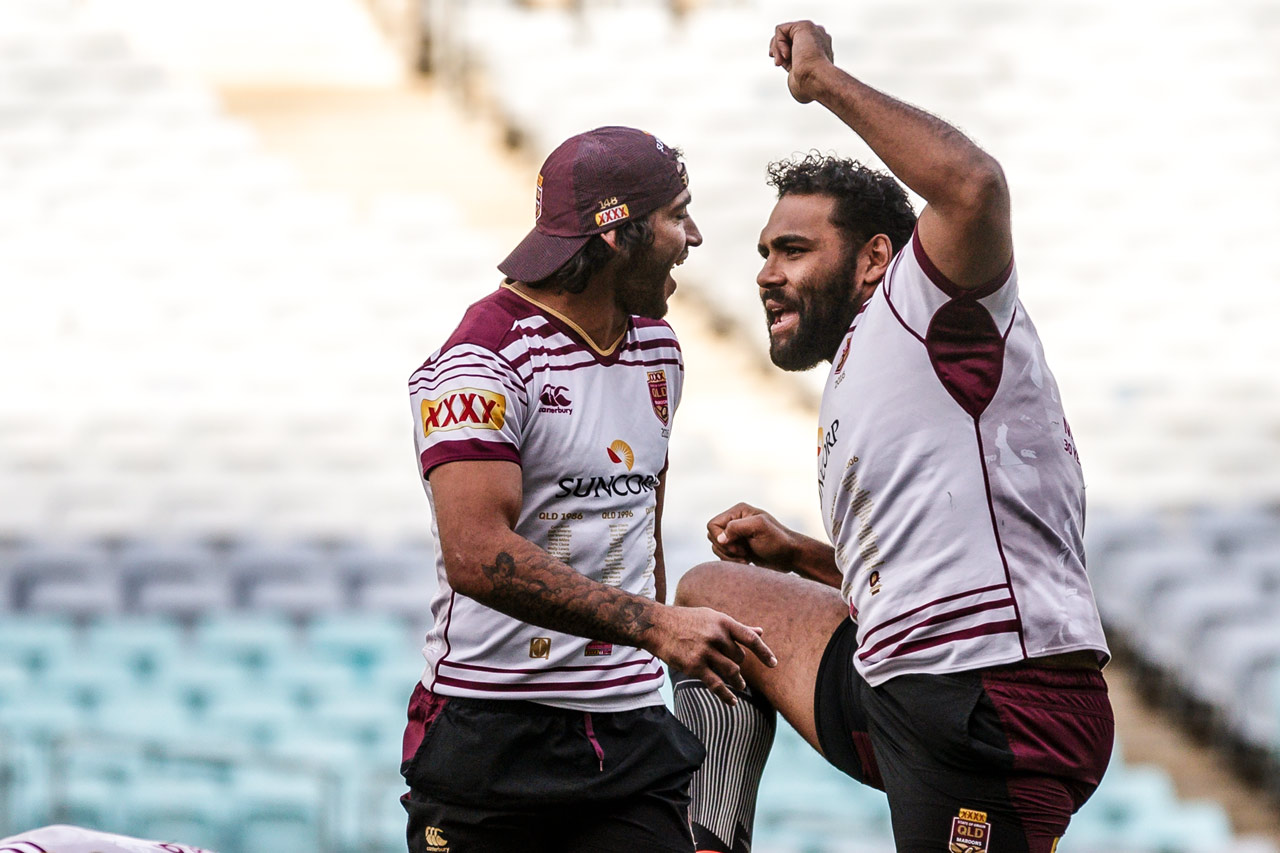 MY MAN MANNERING
Simon will probably never get the recognition in Australia that he deserves in the game, but he played 45 Tests for New Zealand. Play that many for Australia and you're pretty much a guaranteed Immortal.
But that won't bother him. He'll know he did very well as a player and was always a great team man and he'll be comfortable with that.
I loved playing with him. He went through a lot of tough years at the Warriors when they weren't going well, but he always maintained pride in his own performance and was always able to hold his head high.
I wish we could've won the grand final against Manly in 2011 – mainly for him, as captain. He deserved it. I always make a point of catching up with him after we play the Warriors.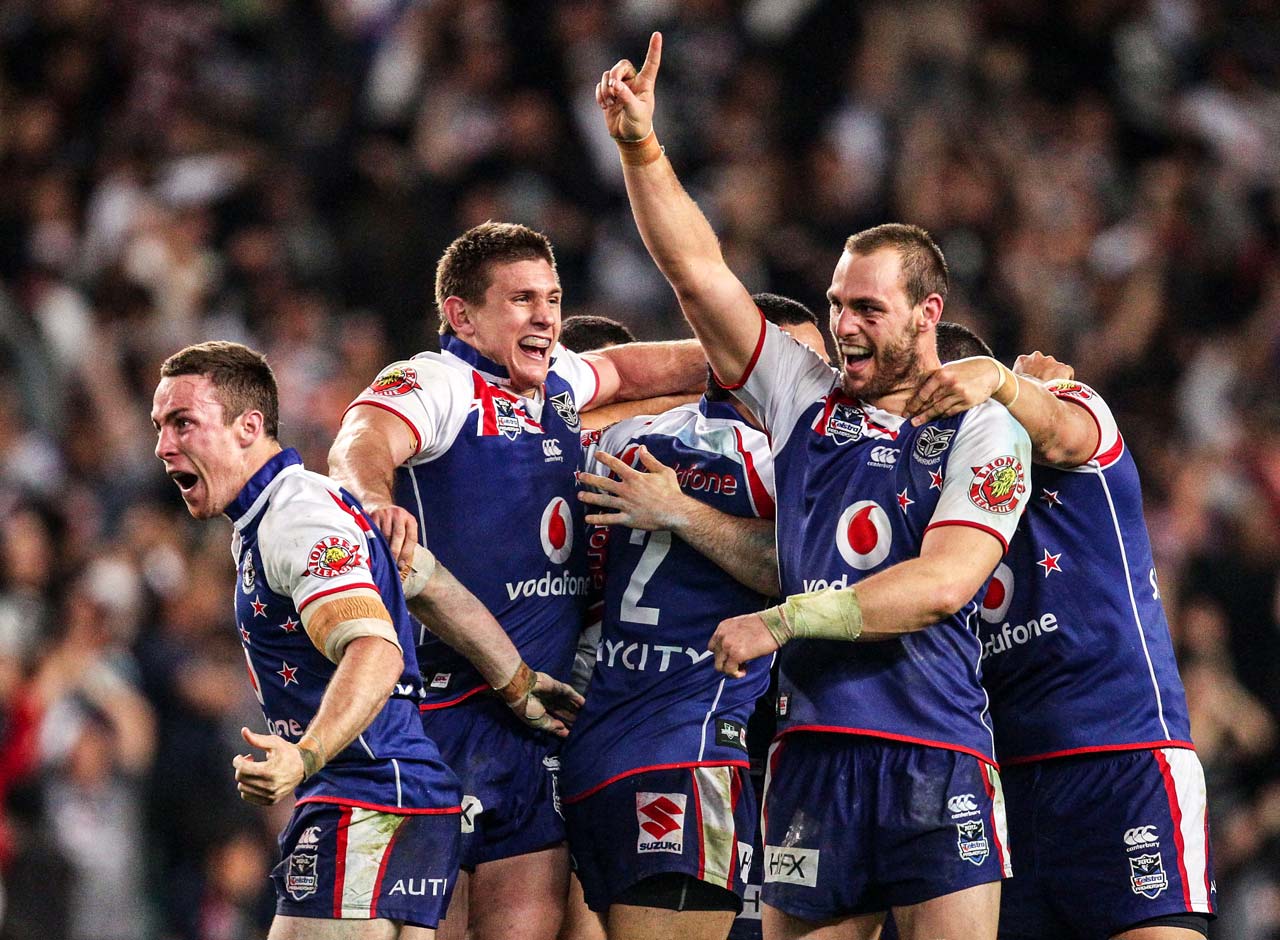 Simon's a quality human off the field, hilarious on Mad Mondays and things like that. He loved to dress up and would put some real thought into it. One year we had the pub to ourselves and he dressed up as an old man and came through the doors on one of those motorised scooters.
We were like, 'Who's this old bloke? He must be lost'.
Once we found out who it was we all took turns on the scooter.
It's unlikely you'll see me reach the 300-game mark – at least in the NRL.
I passed 200 late last season and I'm nudging 230 now. I'm contracted at Penrith for two more years and that will probably see me out on this side of the world. I reckon after that I might go overseas to finish playing if the body's still holding up OK.
To those who are departing the scene this year, you've been fantastic and I salute you.
I reckon we all do.
More about: Billy Slater | Cronulla Sharks | Johnathan Thurston | Kangaroos | Melbourne Storm | New Zealand Warriors | NSW Blues | Ryan Hoffman