Israel Folau - Founding Contributor
Maria, Japan & the future
Some days I jump on a plane to Auckland in the morning and fly back to Sydney the same night (you should see my frequent flyer points).
Other days I talk on the phone for hours and hours (you should see my phone bills).
Through all of it, what the last few years have confirmed to me is that I love Maria, my fiancée, and I'm really looking forward to spending these next few months together as part of my break from the Wallabies' Spring Tour.
That's a big element of this time-off. But there are others.
I haven't had a break of more than five or six weeks since my first season with the Melbourne Storm when I was 17. That's 11 years, three footy codes and more-games-than-I-can-remember ago!
I'm confident I'll report back for duty in the 2018 pre-season feeling as physically and mentally as fresh as I did in my first year as a professional.
I also feel like the confidence within the Wallabies squad is the best it has been in years.
The win over the All Blacks showed everyone else what we already knew: we're building something special.
There's always talk in international rugby about the World Cup cycle. We made the final the last time around and have faced our share of challenges building and equipping a squad ready to make a charge in 2019.
It is almost two years to the day until the next World Cup final in Japan.
We are where we need to be. We have made the hard calls, blooded a lot of new talent and faced hardships together. We'll be better for it.
This freshen up has come at the perfect time for me.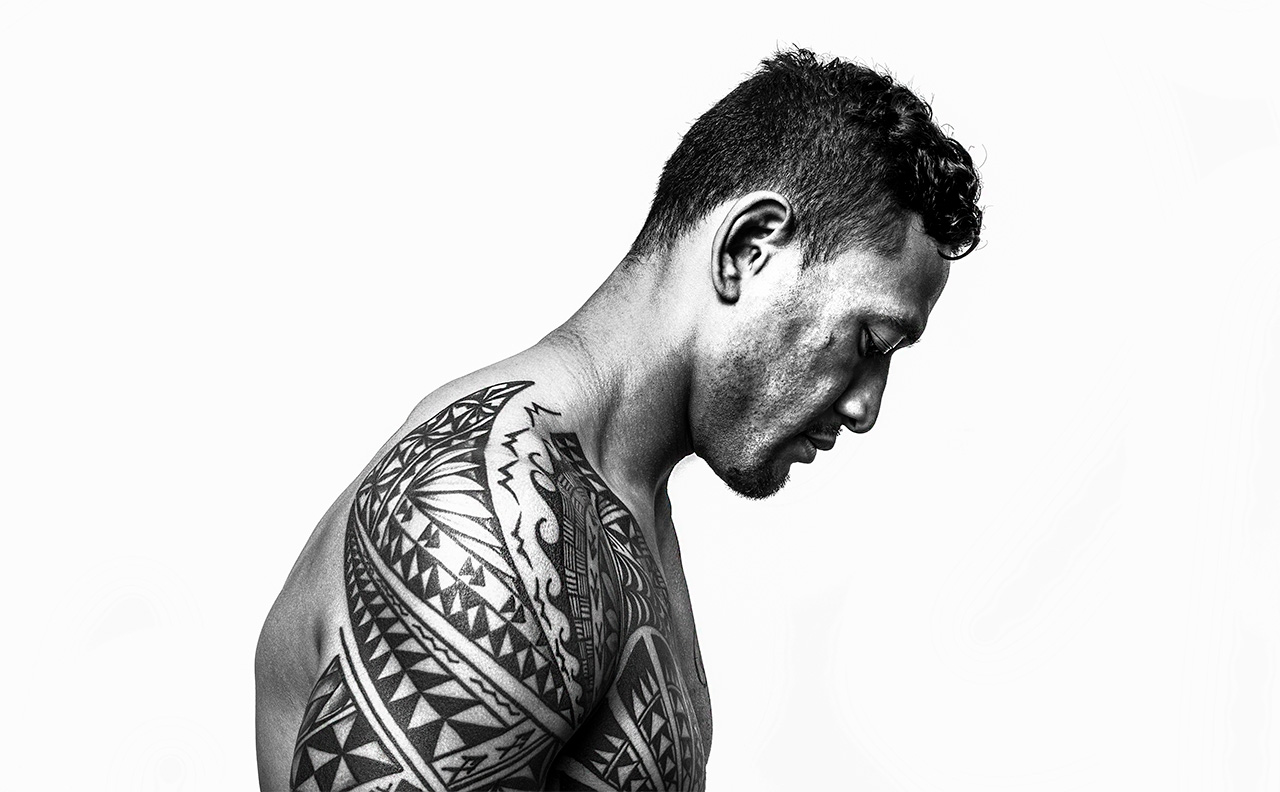 TIMEZONES & THE SPOTLIGHT
Maria and I met in 2015. We were introduced by a mutual friend.
I felt very quickly that this relationship was different to anything else I'd known and Maria was the person I wanted to spend forever with.
We knew at the time we committed to each other that the next period of our lives would be full of challenges.
I want Maria to achieve everything she can out of her netball career, and she feels the same way about my footy.
That was never going to be simple. 
She's contracted with the Mystics and the Silver Ferns in New Zealand and I'm signed with the Waratahs and the Wallabies in Australia.
In a way it feels like our relationship has always been on the clock.
If I'm touring in South Africa or Argentina, I'm always making the time zone calculations in my head and trying to work out when she'll be on a break from training.
And when we're together in-person, you know there'll be a time in the next few hours or days when one of us is going to have catch a plane back home. 
We're always comparing seasons, training schedules and calendars to find the little windows where we can spend time together.
Through all of it, what the last few years have confirmed to me is that I love Maria, my fiancée, and I'm really looking forward to spending these next few months together as part of my break from the Wallabies' Spring Tour.
Because of the situation we're in, we probably talk more than most couples do. We know how each other thinks and the beliefs and values we share. It's been really nice to connect with someone on such a deep level.
But there are also the tough times.
Like when Maria might be having a rough day and all you want to do is to be there and give her a hug, but you can't. Or when something about our relationship is said in the media and you want to be there in person to help each other out.
What we always come back to is that our sporting careers are temporary and, once they're over, we've got the rest of our lives to make up for this time apart.
After my rugby commitments finish this weekend what I am looking forward to the most is having a couple of months where we can just be in a normal relationship without living on the phone or Skype or WhatsApp. I can't wait to do the things lots of other couples get to do every day, like getting a coffee together or going to the movies.
That might sound boring to you but I'm really looking forward to it!
THE JAPAN OPPORTUNITY
It's been reported that I have had the opportunity to use this little window to take up a short-term contract in Japan. That's true.
I love everything about Japan – the people and the culture.
I have been there a couple of times with the Waratahs and Asics, and it is my intention to play there some day. The World Cup in 2019 is obviously being held in Japan as well, which will be awesome.
For now, though, I need this time to rejuvenate, refresh and devote time to my family.
Family always comes first.
CHEIK & THE PLANNING
This end-of-year break has been quite a few months in the making.
Michael Cheika and the whole Wallabies set-up have been great about it. 
I didn't really think much of it at the time but someone pointed out to me recently that I've spent pretty much a decade in the spotlight – from my teenage years at the Storm, the move to the Broncos, switching to AFL with Greater Western Sydney and then the move to rugby union.
It's going to be different stepping away from it all for a short period. I'm not sure how I'll be, but am confident I'll come back for pre-season feeling fresher than I have in years.
I haven't had a break of more than five or six weeks since my first season with the Melbourne Storm when I was 17. That's 11 years, three footy codes and more-games-than-I-can-remember ago!
I feel like I've still got a lot of footy in me as well – I'm only 28, so I reckon this break will put me in good stead for years to come, particularly with a World Cup campaign on the horizon.
If you look at the All Blacks in recent years, they've been really aware that from a planning and player welfare perspective they need to do certain things to make sure the team is at its peak every four years. Sabbaticals have become a huge part of their planning.
Guys will take a break, or play a short stint in France or Japan, and come back to New Zealand camp raring to go.
The benefits have been pretty obvious. They're one of the most dominant sporting teams in the world.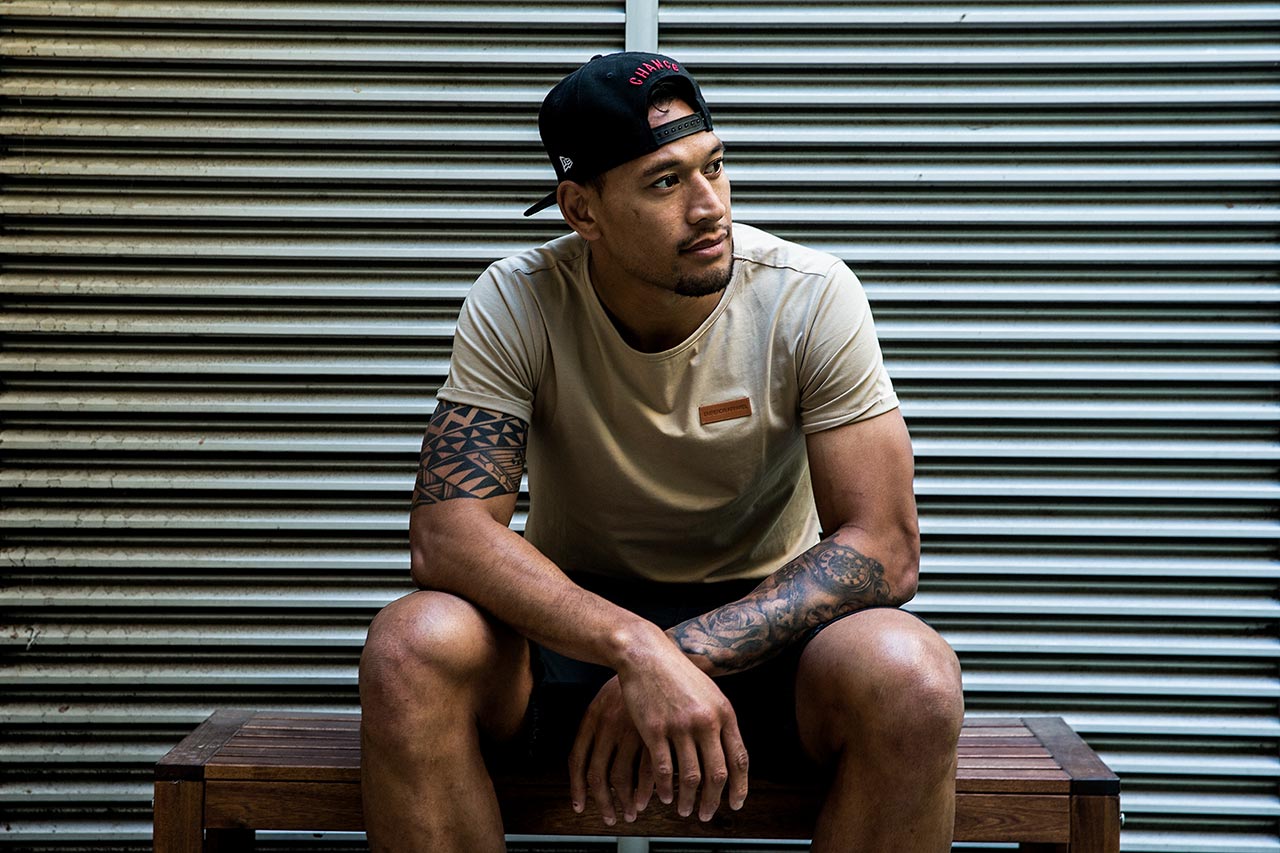 BEATING THE ALL BLACKS
The win against the New Zealand in Brisbane was a great way to sign-off from Test rugby this year.
There's been a big change in this team since the first Bledisloe Cup game. You can see the belief growing in all the boys.
From the outside looking in, it seems that the All Blacks players grow a few inches every time they put that jersey on. 
It's the same way we felt with the Queensland Origin jersey – something about the team culture where you're in the dressing room before a game, seeing all these great players around you, and just feeling bulletproof. Untouchable.
That's something we're definitely building within this Wallabies group.
The loss in Dunedin really stung us — we thought we were good enough to win that game but let ourselves down in a couple of key areas.
In Brisbane I made a point of getting my hands on the ball as much as possible.
No matter what game I play, I always want to prove to myself that I can do things some people might think I can't. It's been that way ever since my first season with the Storm in 2007. 
That's not an arrogant thing — every time I play I have the utmost respect for my opposition — it's more an inner confidence I think you have to have as a footy player.
The opposition is secondary. It doesn't matter what your reputation is, I'm going to inject myself into the battle and try to be as dominant as I can.
That self-belief is spreading across the Wallabies team. It's real, and you can see it out there in our individual and collective performances which have been improving every week. 
The All Blacks have been dominant for a really long time. What they have been able to do is special, but we feel we are ready to challenge that dominance.
I didn't speak to the Kiwi boys after the games, but I did have a chat with quite a few of the Wallabies in the dressing rooms. No one was getting too carried away with that one win, which is good. It just backed up the growing feeling that we can beat anyone in the world if we play to our ability.
Now we've done that, I'm putting my mind to the next challenge: to convince Maria to get behind the Wallabies and stop supporting the All Blacks (she also supports the Blues in State of Origin, but that's another story). 
I've tried to talk her out of it but without much luck to date!
More about: Bledisloe Cup | Israel Folau | Michael Cheika | Rugby World Cup | Wallabies