Israel Folau - Founding Contributor
The argument that changed my life
This is a story I've only felt comfortable sharing with those close to me for the last year.
It's about my Dad, me and the argument that changed everything.
But it's really about every young Polynesian athlete I know – a world that not many outside of our families know or understand.
My old man's name is Eni and he grew up near the water in Ma'ufanga, on the outskirts of the capital Nuku'alofa, where he and his Dad fished. Eni left Tonga when he was 23. He met Mum, Amelia, who left Tonga around the same age, over here in Australia through their church. They married, set up home in Minto in Sydney's west and went on to have six kids – Tevita, Kane, me, Eni Jr, Johnny and Mary.
I was intimidated by my Dad. He was strict in the way most Polynesian fathers are and I was scared and shy in the way most Polynesian sons are. Polynesian kids are taught from a young age to respect their elders to the point of not talking to them, even if they really want to say something. And you are never to look them in the eye.
I see a lot of Polynesian kids coming through the sporting ranks getting yelled at because they look at the ground when the coach is talking to them and it's interpreted as being disrespectful. It happened to me a few times when I was a teenager. But the kid isn't being disrespectful. It's the opposite, actually. He doesn't look the coach in the eye because that's how he's been taught in Polynesian culture. Most of the things you feel you don't say – and particularly if it's to an elder. That's just the way it is.
THE GWS DECISION
So, it's 2010 and I've played my fourth season in the NRL. I'm absolutely loving it. I've been lucky enough to play for the Storm, the Broncos, Queensland and Australia and it's better than anything I could have dreamed of when I was a young kid cheering on the Broncos after school back in Minto.
Then I receive a call out of the blue. It's the AFL. They have started a team called Greater Western Sydney and they want me to be a part of it. I had never played AFL before – never even considered it – but they are adamant they want me. And the offer is really, really big.
I'm nervous. I'm happy playing league and not sure how I'd go making the transition to the AFL. But my Dad is keen. 'The AFL offer is too good to turn down,' he says. 'You can improve the lives of everyone.'
I was intimidated by my Dad. He was strict in the way most Polynesian fathers are and I was scared and shy in the way most Polynesian sons are.
I was hurting inside, but I didn't talk back. My family was – and still is – everything to me. I didn't want to be the son that was selfish and arrogant and let his family down. So I did what my Dad wanted me to do and signed.
It was probably the most important moment of my life.
When I arrived at GWS, I was completely out of my comfort zone. I was used to hanging around with other Polynesian kids in league, but in the AFL there were none. It was just me. I wasn't used to the chat the other guys were having – and then there was the massive issue of trying to learn all these new skills and reach a new level of aerobic fitness from scratch.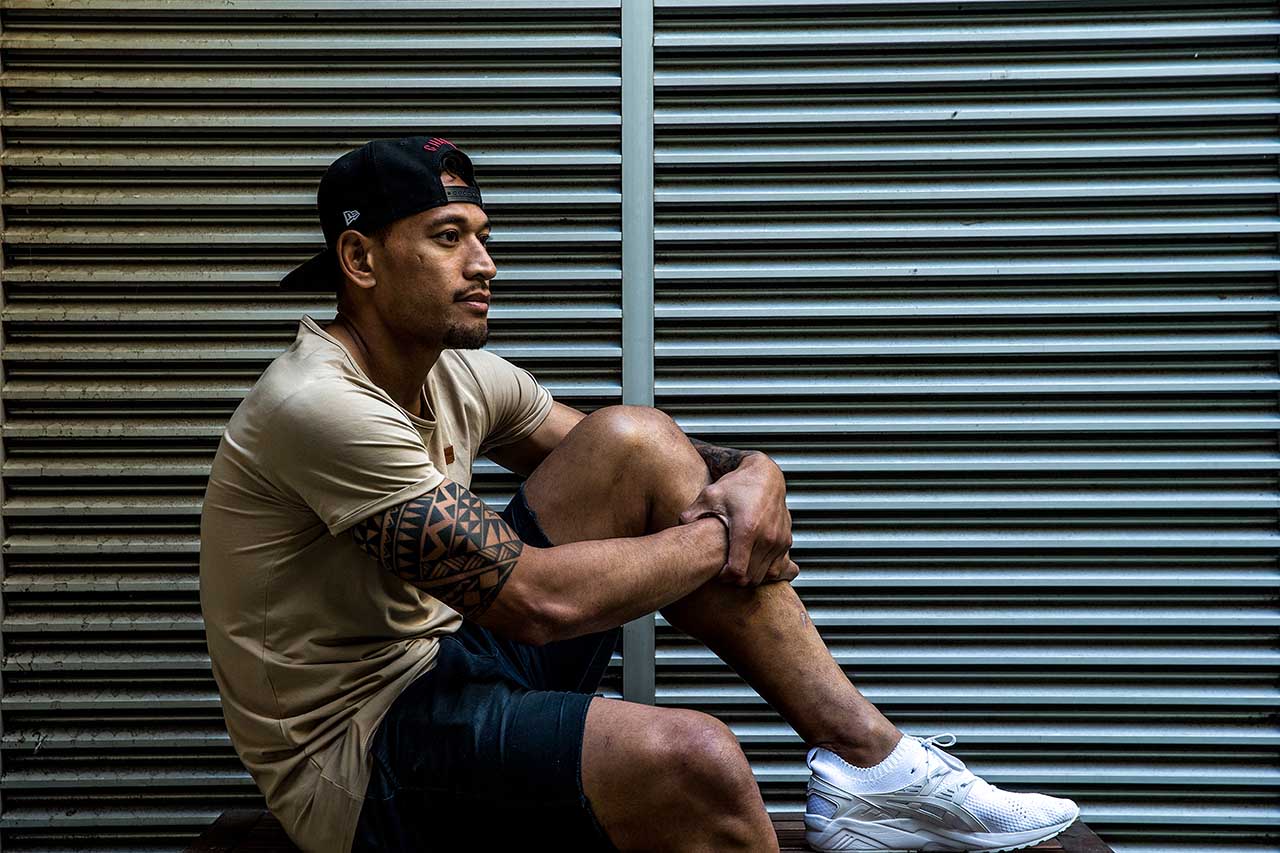 The stats will tell you that I played 13 senior games for the Giants and kicked a couple of goals. But the biggest thing that happened during that period was the new thinking I was exposed to. I had been living a certain way – the only way I knew – but now I saw things that challenged me at the most basic level and made me think.
After two years at the Giants, I wasn't happy. The money didn't mean anything to me anymore. I missed league and was sick and tired of doing everything for other people. So I told my Dad I'd had enough. Yes, I was worried that the Polynesian community would think I had rebelled, but I just really wanted out of the AFL. Not at the end of my contract. Immediately.
It was difficult and scary and contrary to everything I had done in my life to that point. I won't go into the full detail of the arguments that followed – that's between Dad and me – but let's just say the conversation went back and forward for quite a while. So I summoned up all the bravery I could, looked him in the eye and told him again: 'I'm leaving the Giants'.
And he finally said, 'OK'. It was the first time in my life I felt free. I was finally doing something I wanted to do and given myself a chance to grow as a person. It opened everything up.
If I hadn't made that decision, I would still be trying to break out of the cycle. But because of it, my Dad and I have a ten times better relationship than we used to.  He lets his guard down now and we talk with each other honestly. Whereas in the past I would have had to run everything past him, he now says, 'Sweet, that's your decision and you go with it'.
LIFE IN A POLYNESIAN FAMILY
I'm sharing this story not to talk myself up – or to give my old man a hard time! – but to give you a little window into the world of Polynesian families and why so many of the footy players you know are the way they are.
There are three pillars to Polynesian life: family, faith and finances. They're all connected.
Sport is a really good example of this. For kids, sport is all about playing with your mates and enjoyment. For parents, it's about giving the kids a chance to step up to the professional level and giving back to their family, their church and their community. It's the way it has always been and it's where many clashes start.
Life is strict growing up in a Polynesian family. A lot of parents in our community when I was growing up came from the islands and ran their households like their parents did back in Tonga. But the kids are born in Australia and surrounded by all the choices and temptations of a big, western country.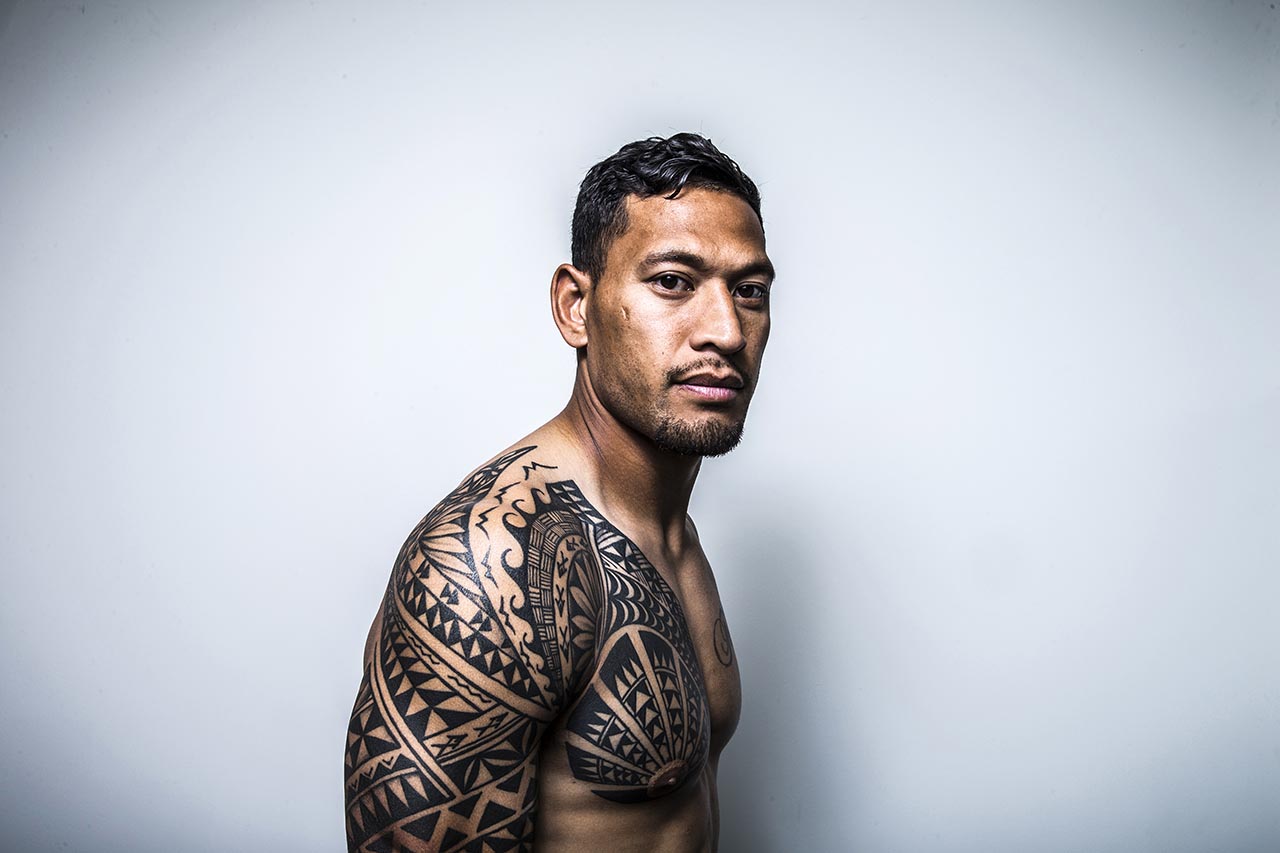 Fathers, in particular, have a way of addressing sons that can come across as negative. They mean well. They're really trying to encourage their kids to excel in sport and make something of themselves. But, as a young bloke, it can be very easy to take that as criticism. It builds and builds over time. The conversations are one way. And the kids go into their shells.
What happens next? In many cases, it ends up with kids doing things behind their parents' backs. Girlfriends. Alcohol. Partying. They don't feel like they can be themselves in the strict world of their family home. So they end up making decisions that, so often, take them down a bad path.
There were so many kids I grew up with who were better at footy than me. A few of them you've heard of – Jarryd Hayne and Krisnan Inu are a couple of the Minto boys I grew up with. But there are lots you haven't. They're the ones working hard to make ends meet on factory floors, construction sites and offices across Sydney, regretting teenage decisions that ended any chance of a professional footy career. They have a lot of regrets and are living very different lives to what they'd dreamed of.
What happens next? In many cases, it ends up with kids doing things behind their parents' backs. Girlfriends. Alcohol. Partying. They don't feel like they can be themselves in the strict world of their family home.
So much of this comes down to the pressure of being a kid in a Polynesian family and the desperation to hide things from your parents. You don't want to let them down or have them think badly of you. You don't want them to know about the parties. You would never talk about drinking. You're afraid to introduce them to your girlfriend in case they disapprove. And, as I saw with quite a few of my mates, if your girlfriend is pregnant, the pressure upon them and the sense of shame is huge.
I've seen it in my own family. I know the pain they went through. I wanted my story to be different; to be the one to break the cycle.
I was lucky that I had really solid support from my family and church. It kept me stable during periods where there was temptation all around. But a lot of Polynesian kids aren't so fortunate. Far too often it ends in depression and, in the worst cases, suicide.
TO MY FRIEND MOSESE – REST IN PEACE
I knew Mosese Fotuaika and his family pretty well. He was quiet as a kid, the quietest of everyone in his group. But he was an amazingly talented footy player and was on the verge of breaking into the Wests Tigers' first grade squad. It was the classic Polynesian story.
On the last day of pre-season at the Tigers, he tore his pec lifting weights. The trainer said in the papers that he immediately burst out crying. Not because of the pain of the injury. But because of the pressure he was feeling – to make his parents proud, to give back to his community, to support his pregnant partner – and the fear that his career might be over, even though it was only a three-or four-month injury.
Mosese took his life that afternoon.
I was shocked when I heard the news. But I think a lot of people in the Polynesian community understood how he arrived at such a dark place and felt empathy for him.
I hope that talking about this here will help people outside our community better understand what it can be like for young Polynesian athletes. I also hope it helps to break the cycle within our community. It has definitely improved since I was a kid. But we still have a long way to go.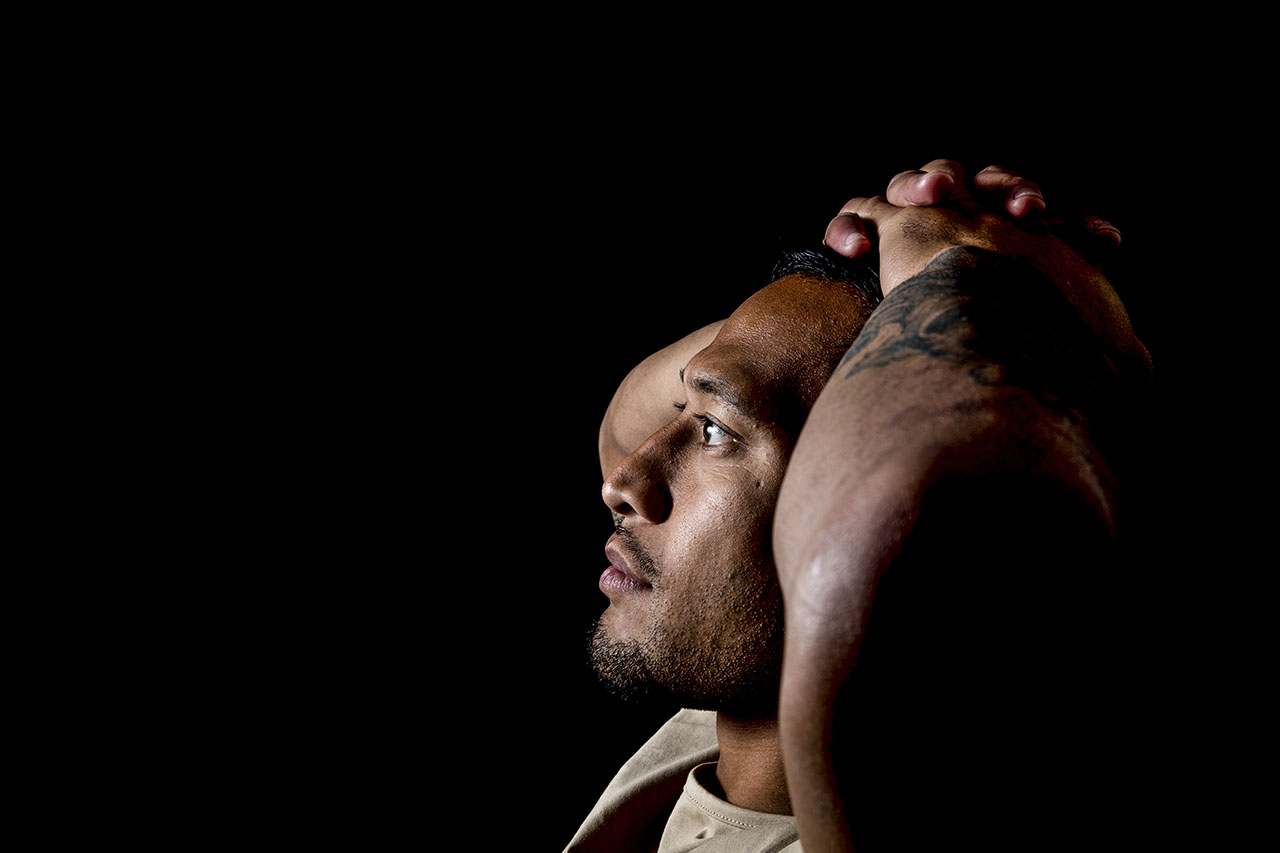 THE PRICE OF FAME
There's one more story I'd like to share about life as a Polynesian athlete – a story that happens all the time but probably isn't all that well known outside our community.
I mentioned earlier that, once you make it as a professional footy player, there is an expectation that you give back to your family, your church and your community. I love the fact I've been able to share my success playing league, AFL and rugby with so many people close to me.
But there's an uncomfortable side to this. It takes the form of people you may never have met – distant relatives, or neighbours of relatives – asking you directly for money.
I remember some family members asking my parents for a five-figure sum for a function. I had barely met them! And that's just one story. There are lots of others.
I hope that talking about this here will help people outside our community better understand what it can be like for young Polynesian athletes.
The difficult thing here is that you feel you're boxed into a corner. If you say yes to everyone, you will end up with nothing and never be able to invest in yourself. If you say no, you risk having your community think that you've changed, that you're arrogant.
I know lots of footballers who have ended up with very little at the end of their careers because they've given it all away to people around them. It was really hard for me to stand up for myself and start saying no, and I'd be lying if I said it doesn't still feel awkward turning people down.  But that's just the way it is.
TODAY
I feel like all these experiences growing up as a Polynesian athlete have really shaped the person I am today. I have been blessed to play codes I never thought I'd play, meet people I never thought I'd meet and experience a world I never knew existed.
I love my community. We are not perfect – which community is? – but we always look out for each other. If writing this helps change attitudes for the better, and helps sons understand fathers and fathers understand sons, then it was all worthwhile. That is my hope.
And for those reading who are not Polynesian, I hope you now have a better understanding of what life for us is all about. This has not been an easy story to tell, but it has been important for me.
Thanks, and I hope to see you out at the footy.
More about: GWS Giants | Israel Folau | Wallabies | Waratahs