How a movie changed my life
I remember as a kid seeing the movie 'Ong-Bak', starring Tony Jaa. He was doing all this crazy shit and I'm just like, 'Fuck – that's cool. I want to be a fighter'.
I started training in Muay Thai and six weeks later, I had my first fight. Crazy. That was 2008 and I was still a teenager.
It didn't take me long to know that I was different to other fighters. Fight No.4: that was the moment I knew. I accepted that about myself: 'You're not like everyone else. You could be the greatest at this'.
Nothing has changed, now that I'm in the UFC. I can be the best of all time.
But next, Derek Brunson at UFC 230, Madison Square Garden. I'm going to teach this boy a thing or two.
Brunson had nothing for me on the mic at the press conference: 'You're too skinny, bro'. I'm not skinny – he's just fat and talking shit.
He's in over his head. The way he carries himself, especially around me – he's nervous, he doesn't know how to act, doesn't know how to handle his own emotions.
I honestly can't wait to embarrass this guy. He thinks he's going to embarrass me, but he's going to fall on my sword.
I had called out the winner of Paulo Costa vs Uriah Hall for my next fight. Instead, the UFC gave me a higher-ranked guy, at The Garden. That shows what they see in me, the value of me.
I've known this about myself for years, but it's better late than never. Now, the UFC are giving me the fights that are going to push me to the next level, and I'm happy to take all of it.
On the big stage in New York, on a major pay-per-view card, people might look at this as my breakout fight; the one that announces to the world that I've arrived. But to me, that's every fight.
My UFC debut in Perth this year, I mimed after winning by TKO: I pissed all over that cage, the new dog in town marking his territory. My second fight was my US debut, the third was my first in Las Vegas. In less than a year, I'm 3-0 in the UFC, about to be 4-0. At 29, and in my prime.
Every fight gets me closer and closer to being a household name, to being a star who transcends MMA, who makes that big money.
It's official. ?? @StyleBender is headed to NYC ?#UFC230 pic.twitter.com/9dbMUm57Vl

— UFC Aus/New Zealand (@UFC_AUSNZ) August 4, 2018
AFRICA TO NZ
I was born in Lagos, Nigeria, the eldest of five children. I was very privileged, from a well-off family. For me, life was sweet and easy in a place where life could be anything but. I did some taekwondo as a little kid, but mum pulled me out – I was a bit reckless around the house!
As a kid, you don't appreciate what you have, so I took it for granted. We didn't have to struggle; or at least, mum and dad didn't make it feel that way.
My father, Femi, is a businessman and accountant, my mother, Taiwo, a nurse. Unlike me, my brothers and sisters followed in their footsteps: Deborah (nurse, 27), Samuel Adesanya (nurse, 25), David (accountant, 25), and Bolu (student, 19).
My parents decided to leave Africa when we were young, due to the better-recognised education on offer for us in the West. So often in the West, you come across guys driving taxis and they'll tell you stuff like, 'I was a surgeon back in India'. Those qualifications just aren't recognised. A degree from somewhere like Harvard carries a lot more clout than a university in Nigeria or India.
We lived in Ghana for about 10 months. Before settling on New Zealand, we were supposed to move to America.
But we moved in October 2001. September 11, 2001 was a big moment for America. My dad felt that the US would be at war soon after, and he was right. We chose New Zealand. Rotorua was our first home there.
I remember as a kid seeing the movie 'Ong-Bak', starring Tony Jaa. He was doing all this crazy shit and I'm just like, 'Fuck – that's cool. I want to be a fighter'.
It was a good choice. We were safe, away from a new war and all the BS that came with it. I like my lifestyle here. Though at first, it was a culture shock.
I was only 12. I didn't even know what New Zealand was before we got there. That's how naïve I was to the rest of the world.
I still love Africa. The tattoo of the continent on my chest, with Nigeria outlined, says it all.
Now, I'm trying to reclaim my roots; that's why I spoke in my native tongue after my last fight. It's something that you can just forget as you grow up; I was so young when we left Nigeria. But I never want to forget. It grounds you, to remember who you are. I am proud to represent New Zealand, but my roots will forever be in Africa.
Above the tattoo of Africa are the words 'Broken Native'. It's a name I coined way back when I was a kid. Broken Native means the odd one out, the village idiot who maybe wasn't as crazy as everyone thought; the one doing what everyone else wouldn't dare.
In New Zealand, I was one of those kids who always felt like the odd one out. If everyone was doing the same thing, I was just, 'Nah, fuck that shit'. I just did what I wanted to do and most times, that didn't fit in with the status quo. I'd always go against the grain, do my own thing. If anyone had a problem with that, I didn't care.
That's how I pursued fighting rather than study. And it's kind of how I met my coach.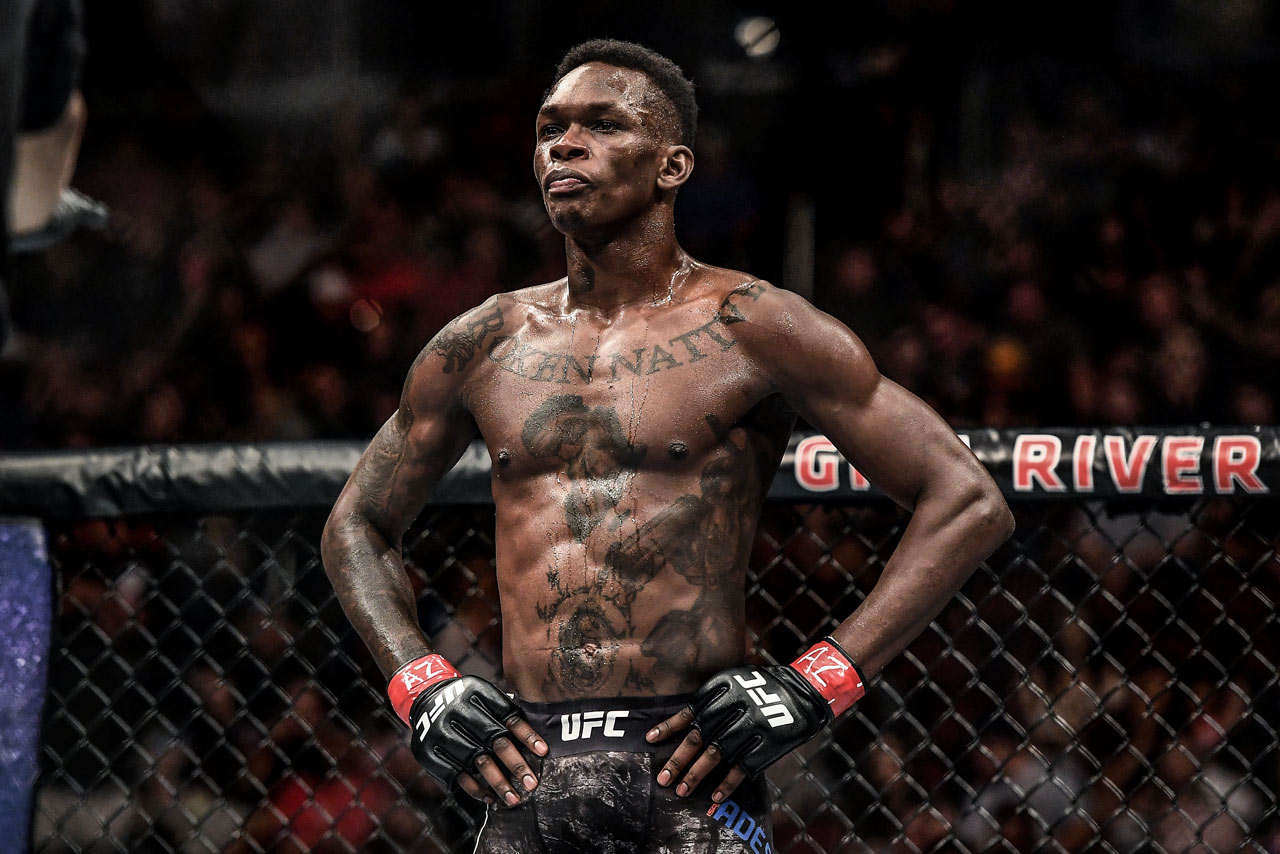 A CRAZY START
If not for Eugene Bareman, of City Kickboxing, I wouldn't be in the position I am in the UFC. I'm happy that he's been the guy guiding me through this whole process. Without him, I wouldn't know what to do.

He's been around the game a long time and helped a lot of other people, but we're making history together. I'm blessed to be a part of it.

I've been with Eugene since February 2010. I moved to Auckland to start working with him at his gym. It was one of the best decisions I've made in my life, but it started off with him trying to get rid of me!

I had an amateur MMA fight at the end of 2009. I prepared with three weeks of YouTube jiu-jitsu, judo and some other forms of striking.

I was living in Whanganui, training only in Muay Thai, and had only been doing it for a year. My coach then, Derek Broughton, did not want me to do MMA, but I really wanted to do it – and I'm stubborn. Against his wishes, I took the fight. It was in Auckland, against a guy called Neroni Savaiinaea.

Eugene was in my corner as a favour to a mutual friend, a guy I trained with who had to coax him into it. After that fight he was like, 'Never again. I am never doing that again'. Some of my striking was sweet, but on the ground, it was a shitshow. A total clusterfuck. I lost by decision.

Broken Native means the odd one out, the village idiot who maybe wasn't as crazy as everyone thought; the one doing what everyone else wouldn't dare.

One day, a few months later, I just showed up at his Auckland gym. I'm like, 'I just moved here, I want to train, I want to do this'.

He was reluctant at first. Maybe it was flashbacks to that first fight; 'Not this shit again'. He tried to shoo me away, tried to guide me to other gyms. I was like, 'Nah – I'm good right here. This is where I want to be'.

Eventually, he was one of those people who took to me. I'm appreciative of that.

In hindsight, I'm glad that first fight happened the way it did. If I'd won that fight, I would have been like, 'I'm the man, I'm the fucking greatest, I'm the shit, no one can touch me'.

It showed me I had a lot to learn in MMA, but at the same time, I didn't get hurt or get submitted badly. It in no way deterred me from a career in the sport, from becoming the fighter I am now.

It's still my only amateur fight – and it was followed by 12 KO/TKO wins in a row as a pro, plus two decisions for a perfect 14-0. Everything happens for a reason.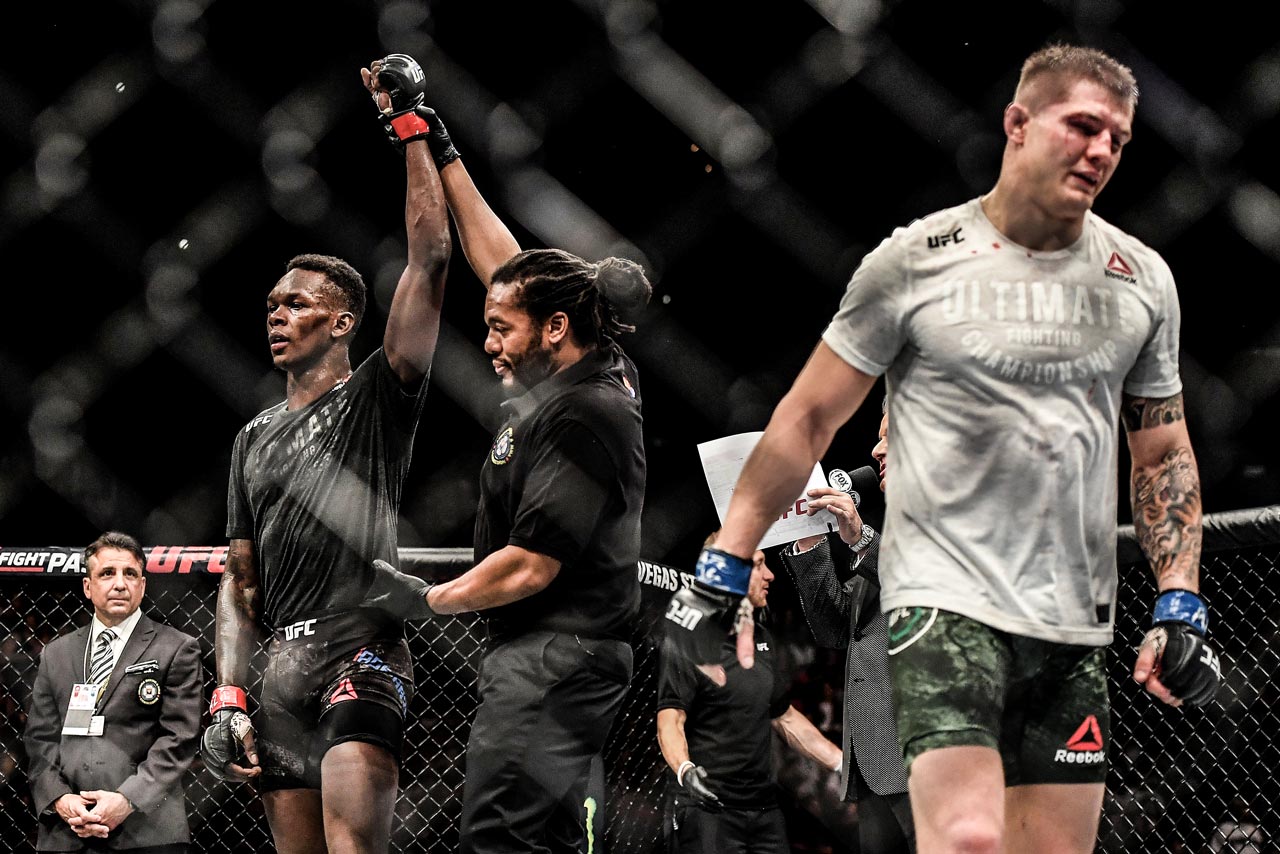 ARTIST & CHAMPION
As a kid, I was either going to be a dancer or a fighter; though if it was dancing, perhaps as a choreographer.
I could always dance. Even now, I'm getting back into dancing a little bit; it's good for my soul, just being able to express myself and connect with my roots through dance.
I've always been fascinated by people who can do things I can't do. Wherever I came across people dancing, I'd learn.
I first learnt from a friend of mine in school. I'd hang out with dancers and they'd show me new shit. I'd copy it – I'm a good copycat. And the things that make me the fighter I am – the athleticism, the rhythm – fit right into dancing, too.
But I can always dance for free; I can't fight for free. I took this path and it's paid off. Right now, I'm going to keep whooping ass and getting that money.
I'm a martial artist. Right now, I express my art through fighting, striking the canvas of an opponent's body. In the Octagon, I'm just having fun; though at the same time, I'm ice cold, unemotional, calm. All that shit-talk with Derek, all the emotional shit of promoting a fight, that's gone. It won't help me in the cage.
I'm constantly looking for different avenues to express myself. I've done some work with the New Zealand fashion designer, Karen Walker, on her Monumental eyewear range. I have an interest in all types of art. I can draw, I can paint – I was studying graphic design before I decided that I wanted to fight fulltime. I dropped out in my third year, I was like, 'Fuck this place'. I was young and naïve.
After fighting (or maybe even before), I'd like to have my own production company, so I can hire people to bring out the ideas that I have in my head, maybe even learn some new skills. I'm good with voiceover work for cartoons, that kind of shit. My nickname, The Last Stylebender, was inspired by 'Avatar: The Last Airbender'.
Once I am finished, the world will know my name.
The current UFC middleweight champion, Robert Whittaker, is good at what he does. But I figured out his game a long time ago. I look forward to fighting him for the belt and stopping him.
More about: MMA | Robert Whittaker