I knew nothing about Australia
I have been playing football for as long as I can remember.
Every day, all the kids from my area would go to the Sindicatos after school. Sometimes it was 20-versus-20 playing in narrow streets around Ripollet, the country town where I am from, about 20 minutes out of Barcelona. Ripollet is not a beautiful place. It is where people buy their houses and go to work in Barcelona. It is much cheaper than the city.
Playing football in the streets is why I have good decision-making as a player. We played in small spaces with lots of players around us. I learned to think quickly. I would play for hours and hours until my mother would call, 'Come on, let's go home for dinner!'
My family did not have much money. My father, Isaías Sr, was a plumber and my mother, Maria, was a seamstress. Dad is from Sevilla but moved to Catalonia with his brothers for work.
He followed the football team from Sevilla and I did too. I loved Dani Alves and Jesus Navas. The other kids supported only Barcelona or Madrid. They laughed at me because of Sevilla. I didn't care. For me it was no problem.
My father was a footballer but not at the highest level, I think maybe third division. He worked all day and didn't get much money for football. He only played in small leagues for fun. They say he was a good player, but I did not see him play.
He used to bring me to the park, to futsal pitches, and we worked a lot together. He would always be saying, 'Shoot stronger!' or 'Pass it with your left foot!' or 'This is no good!' We did this for many hours. He was hard on me. He pushed me to improve because he could see the opportunity for me.
We didn't live far from Camp Nou, but there was no extra money for tickets to Barça games. We only had the money to live: for food, normal clothes but not much extra. I learned from a very young age that I needed to help my family. They worked very hard to help me.
As soon as I was able, I wanted to pay them back.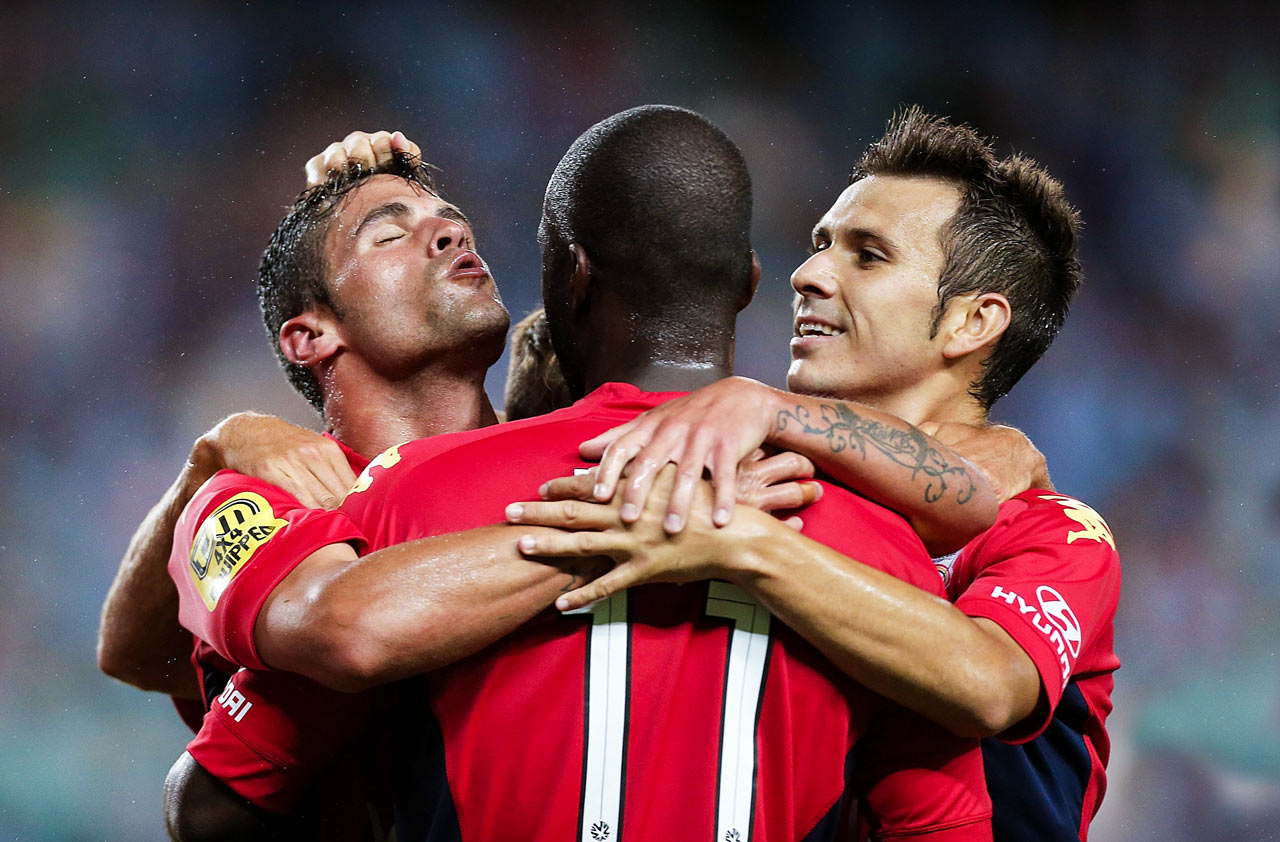 50 BALLS, 50 BIBS, 50 CONES
I was playing for a good academy called Mercantil. I was 14, maybe 15. I still had one year on my contract when Badalona said they wanted me. I wanted to go, because academies only go to the age of 19 and Badalona had a senior team. But Mercantil would not allow this. They still had my contract.
After a while, they found a solution.
Badalona offered to pay Mercantil with equipment – 50 balls, 50 bibs and 50 cones. This is not a normal transfer fee!
Badalona was a good opportunity. I was playing in the under 19 teams at a young age. They played in the best under 19 league in all of Spain. You are competing against Barcelona, Espanyol, Villareal, Valencia, Mallorca… all of them.
Unlike most of the players, I was also working. I was a plumber and an electrician like my dad. I used to work 7am to 7pm. From there, I would go and study one hour for my driver's licence. We would start training at 9pm and finish at 10.30pm. I would have dinner at 11pm or 11.30pm and then go to bed.
It was like this for more than a year. It was very, very hard.
The coach used to pull me out as an example for my teammates. He would see me arrive at training in my work clothes, everything dirty from the plumbing. He would say, 'You see? He is coming from work and he arrives at training. He works harder than all of you!'
He could see that I was hungry and focussed on getting my opportunity for professional football.
At the same time, my plumbing boss would tell me, 'Please don't go to football. You won't get anything from football. You won't arrive to a good place. It is better if you stay with me and have a very good profession. You are good at this.'
We didn't live far from Camp Nou, but there was no money for Barça tickets. We only had the money to live.
When I finished with the under 19s, I was promoted to the senior team. I had a two-year contract with the youth team, but I started with the first team. The coach decided to keep me in the first team for the whole year.
Because they trained in the morning, I had to tell to my plumbing boss I couldn't continue. I only did half days for him after that. I would train with the first team in the morning and work in the afternoon. Then Badalona offered me a three-year contract on good money. I decided to just focus on the football. No more plumbing work.
I was playing in Badalona for three years. I received offers to move in those years – Majorca, Valencia, Villareal. But the club was asking a lot of money for the transfer fee. I couldn't move.
I was frustrated with them, but at the same time they gave me the opportunity to play professional football. So I was also grateful.
I moved to Espanyol when I finished my contract. I was 22.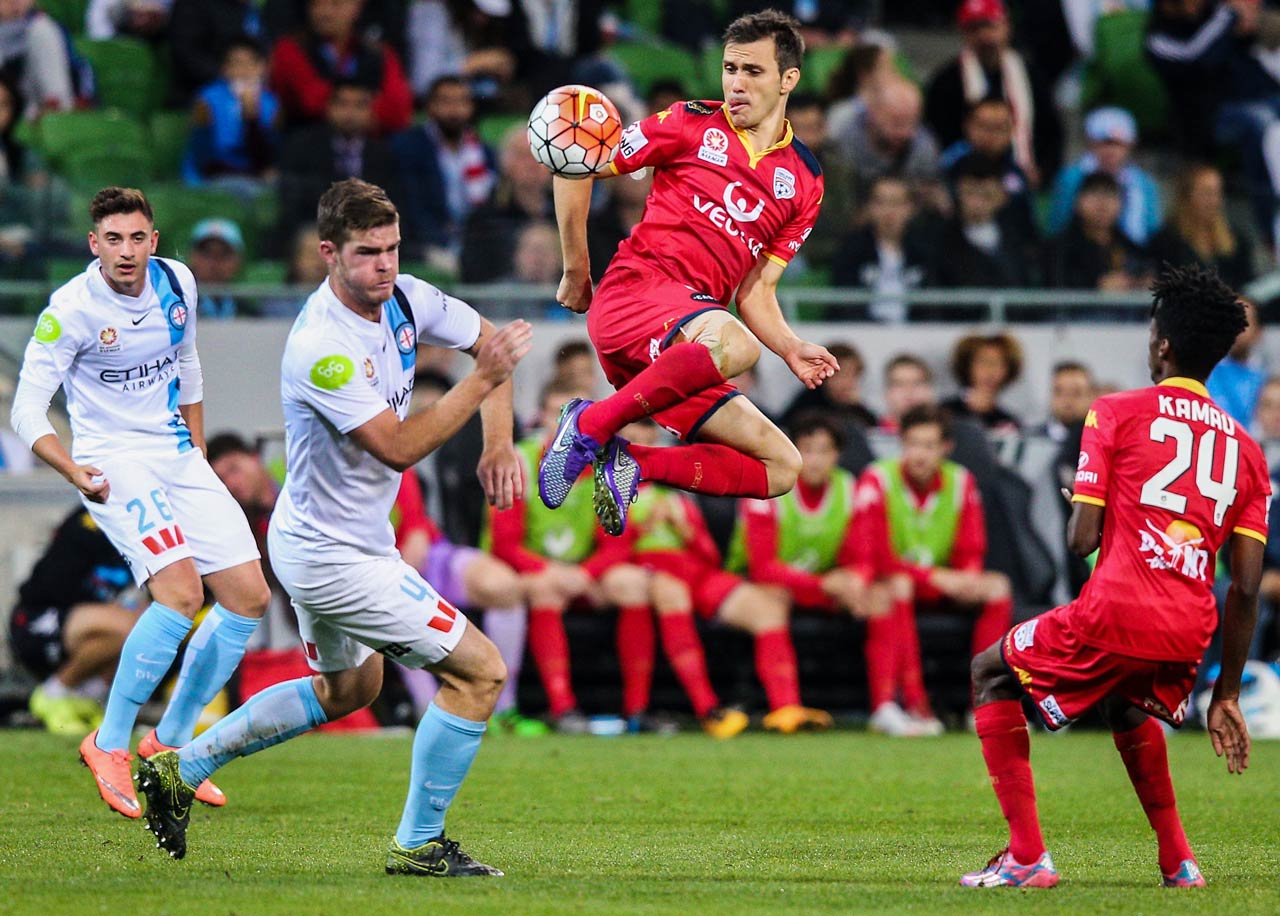 INIESTA IS IMPOSSIBLE
I started in the youth team but got promoted to Espanyol's first team.
The coach was Mauricio Pochettino, who is now the Tottenham boss. I was training with them for a couple of months. My first opportunity in La Liga was against Hercules. We drew 0-0. I did not think about the experience during the game but as soon as it was over, my first thought was of my father. For him, it was a dream for both of us. I know I made him very proud.
I remember very well the game I played against Barcelona at Camp Nou. This is the Catalonia Derby. Camp Nou was full – 85,000 people all singing and banging drums. Messi, Iniesta, Xavi, Pique, Mascherano, Villa, Alves… they were all playing. Pep Guardiola was the coach.
I was thinking, 'Is this possible?!' I grew up so close to here but I could not attend as a boy. Now I was here as a player. It's crazy, unbelievable.
With maybe 20 minutes to go in the game, Pochettino tells me, 'Come on, do the warm-up, you are coming on.' I started shaking. It was a very big moment for me. I was running the lines in the warm-up, looking at the crowd. It was beautiful. My family was there and I was very happy that they could see me play.
It was my job to mark Andrés Iniesta. I was thinking, 'When they pass the ball to him, I will run hard and I will get the ball.' I was not going to arrive late.
But with his first touch, he moved just a little bit away from me. I missed. He was impossible to touch. 'No way!' I thought. 'How is it possible to move like this?'
He's so good and so clever. He's my favourite player. I think he's the best.
I did not think about Iniesta or the occasion at the time. We lost 2-0 and I ran inside the tunnel straight after fulltime because I was upset. I didn't think I played good enough. I was angry with myself.
Iniesta was impossible to touch. 'No way!' I thought. 'How is it possible to move like this?'
In total, I played four games for Espanyol in La Liga that season. The club signed me for another two years. I thought I would start the pre-season with the first team in Espanyol the next year, but I don't know what happened. They decided instead to put me on loan to Ponferradina.
I was there for two years. The first year we earned promotion and were up to the second division. The next season they offered me a contract and I was 100 per cent with them. 
I started thinking I would not play in La Liga again. It's very difficult to get the opportunity, but it is even more difficult to maintain your place in the top division.
For me, I think I was too late. Normally you get this opportunity when you are 20, 21, 22. You have a couple of years with them and then you get the big chance. I was older than this. Many people never get the chance to play there. I did. It just did not last as long as I would've liked.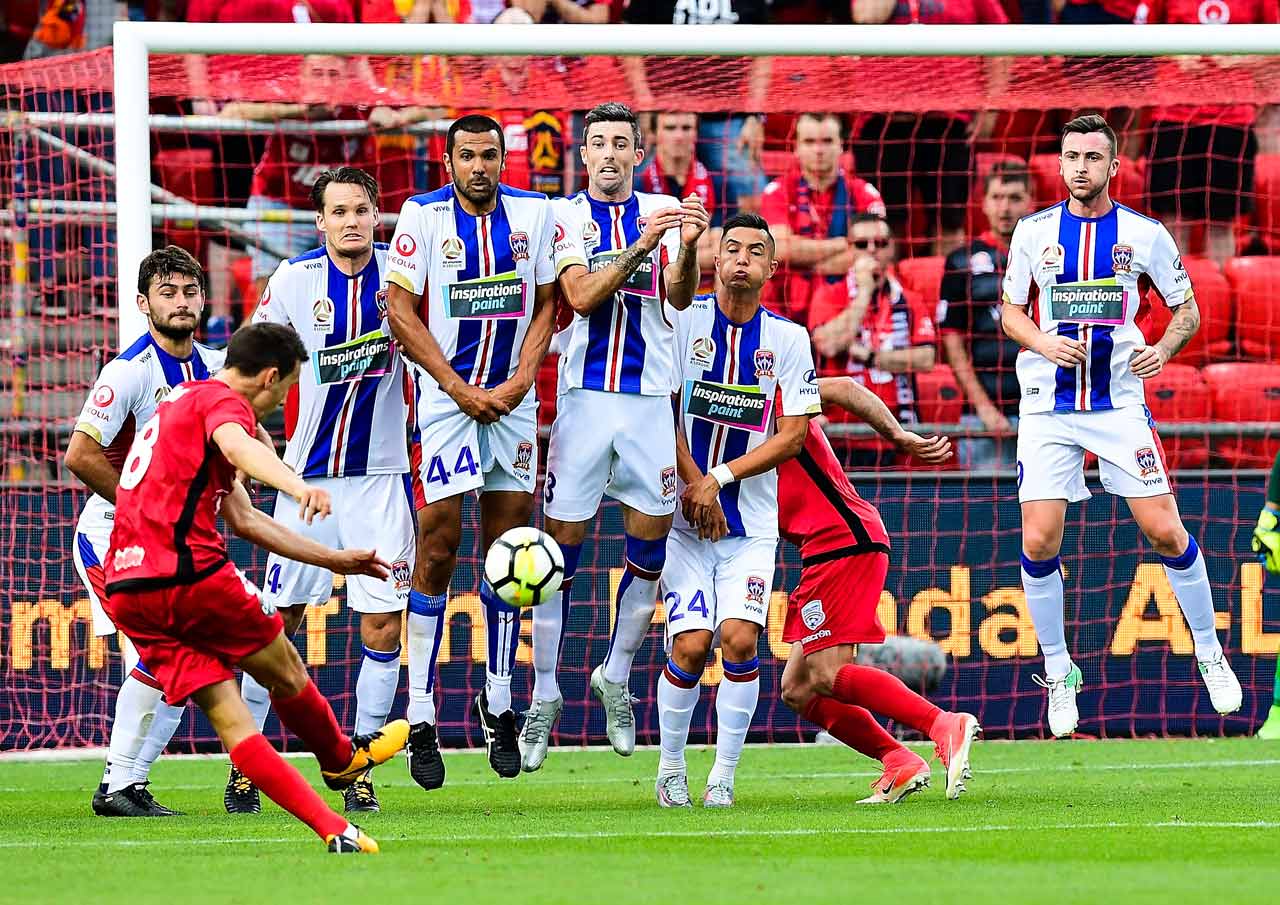 'WHAT THE… AUSTRALIA?'
Josep Gombau is from Catalonia. I did not know him but he knew lots of people in this region. He knew people in the second division and he knew my agent.
He was the manager with Adelaide at the time and he got in contact with my agent. He said he would like to offer me a contract in Australia and, even if I wouldn't take it, he would still like to speak to me and make the offer.
I knew nothing about Australia. It was a big island on the map. That's it! I knew of John Aloisi at Osasuna, he was very good in Spain, but I didn't pay attention if he is Australian.
I was driving in the car with my wife, Sara, when my agent called with the offer from Adelaide. It was on speaker and she was listening. When we heard about Australia, we looked at each other.
'What the… Australia?' We were quite shocked.
I said to my agent, 'Give me a second. Can I think about and tomorrow we speak again?'
Sara and I went home and googled what life was like in Australia, how the league was, how the people are. It looked very good. I said to Sara, 'This is the moment to take this opportunity. It is an adventure.'
Sara and I came here alone. Now we have two kids, Vega and Julen, both born in Adelaide. We are doing the application this month for them to get Australian passports.
Australia is a magnificent country to grow a family and we are more than at home in Adelaide. It is the perfect situation for me and my wife. We love the club. We love the city. We don't know what is going to happen in the future – we need to maintain the football opportunities – but we are very happy here.
My father has come to Adelaide to visit. He wakes up at 5am and watches all our games on the internet. My sister would like to come over also but she is scared to fly!
MY SOCCEROOS DREAM
It would be a great honour to play for the Socceroos.
Australia is the country that gave me the opportunity to grow as a footballer and to grow my family. Everyone has helped me a lot. I would like to represent Australia and to help the team achieve all the success possible.
I was fighting to get my passport before the World Cup to try to be eligible for the tournament in Russia. But even if I get my passport before the World Cup – and hopefully I do – there is a FIFA rule that you must be living in Australia for five consecutive years.
I missed out by only a couple of weeks.
I was a little bit disappointed, but I knew that even if I had the chance, it was going to be difficult.
Australia has very good players and a very good midfield. They play in Europe at a very high level. You do not just walk into a team like this.
But for now I am focused on the job we have to do with Adelaide United. We have to finish the league in the best possible way to try and earn a home final at Coopers Stadium in front of our supporters.
We have shown that we can compete with the best teams in the league and we know that anything can happen in the finals.
More about: A-League | Adelaide United | Barcelona | La Liga | Socceroos