Representing my country again
I have always been a handball player first. It's the one constant I've had in my life from the age of 18 up until now, almost 30, and all the changes that have happened in between. As much as I've tried to get that across, it has somehow always got lost in the media's obsession with football and the mainstream sporting codes.
I played football last year in Canberra with my mates, just to enjoy it. This year, with Darebin in the VFL, it became a bit more serious but while I'm still aiming for the AFLW draft in October, there's an event not long after which in many ways holds more personal significance.
After three years, I'll finally be representing Australia again.
I've been selected in the Australian women's handball team for the Asian Championships in Japan at the start of December.
Coincidentally, the tournament starts three years to the day that I returned to Canberra from my last trip with the national men's team in Qatar.
I've found the last few years have been full of little quirks like that.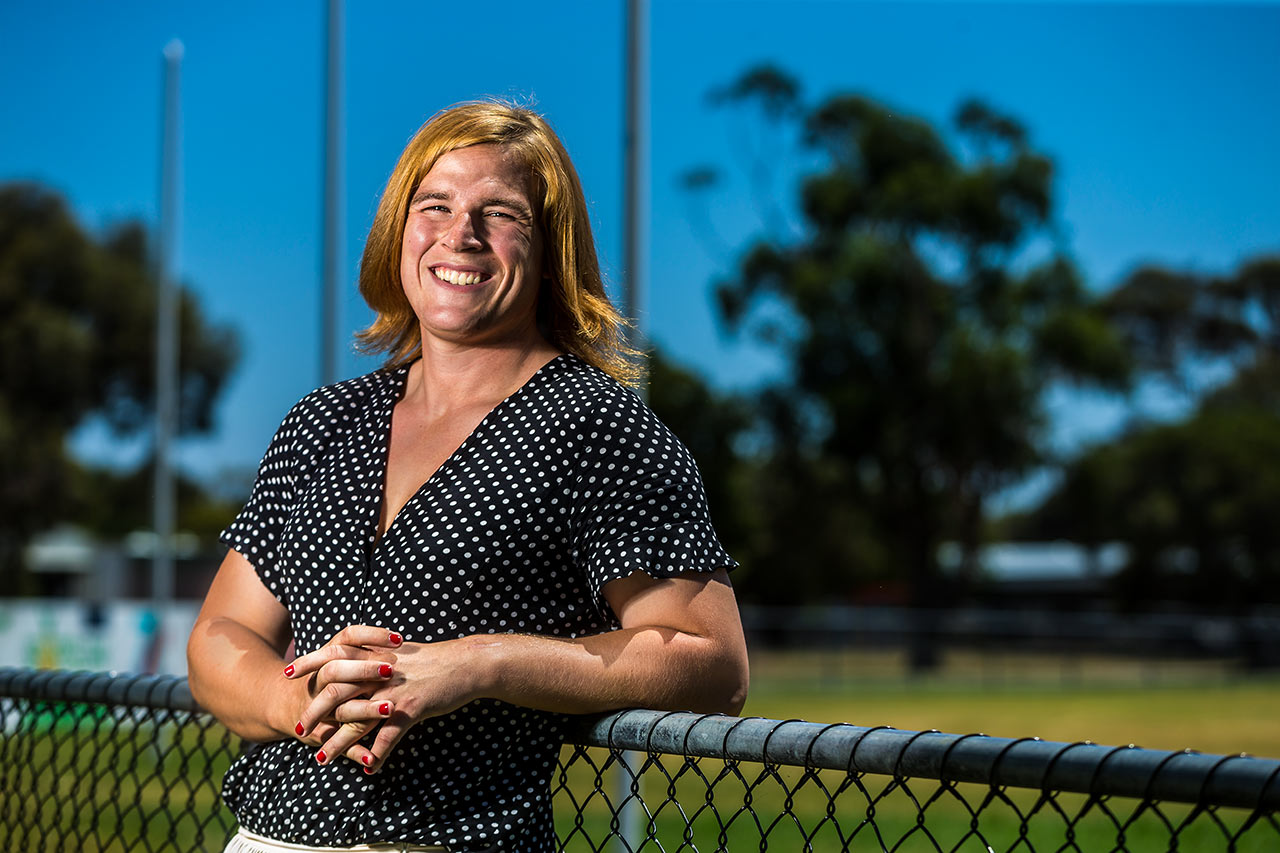 RUNNING AWAY FROM MYSELF
To understand why this is so important for me, you need to understand that from the moment I started training with the national team, I was obsessed with getting the best out of myself as a player and making the team successful.
It was a way of distracting myself from the bigger issues at play, even if I didn't realise it at the time, and it was largely to the detriment of almost every other aspect of my life. There was no balance. That over-the-top focus was great for my handball, but I can see now that it wasn't healthy from a personal perspective.
It was only once I felt totally comfortable with my place within the team that the focus of my anxiety shifted to my gender. I'd always been a fairly anxious person anyway, but while I was still trying to entrench myself in the team I could subconsciously divert it all towards handball.
There was always a simple answer for my issues in handball: work harder. More training sessions, more time in the gym, more watching games.
But with my gender, there were no answers. And for someone who needs to be in control, like I do, that became a massive problem.
It was a way of distracting myself from the bigger issues at play, even if I didn't realise it at the time, and it was largely to the detriment of almost every other aspect of my life.
A common trait among trans women is that, before they come out and transition, they will often take on quite masculine roles. Former US Navy SEAL Kristen Beck is a great example, being part of the team that eventually took out Osama bin Laden.
I was the same.
It's rarely a conscious decision to become hyper masculine to cover for the insecurities bubbling away inside of you. It certainly wasn't for me. It was a subconscious thing – a way of protecting me, not just from others, but my own feelings of not being good enough, of not being what I'd been told I was meant to be.
This applied to all areas of my life. I went over the top with my aggression on the court. I tried as hard as I could to be one of the boys (which was a dismal failure) and always had to be the one to lift the most in the gym.
When you're bench-pressing 150kg and squatting 200+, no one really argues with you.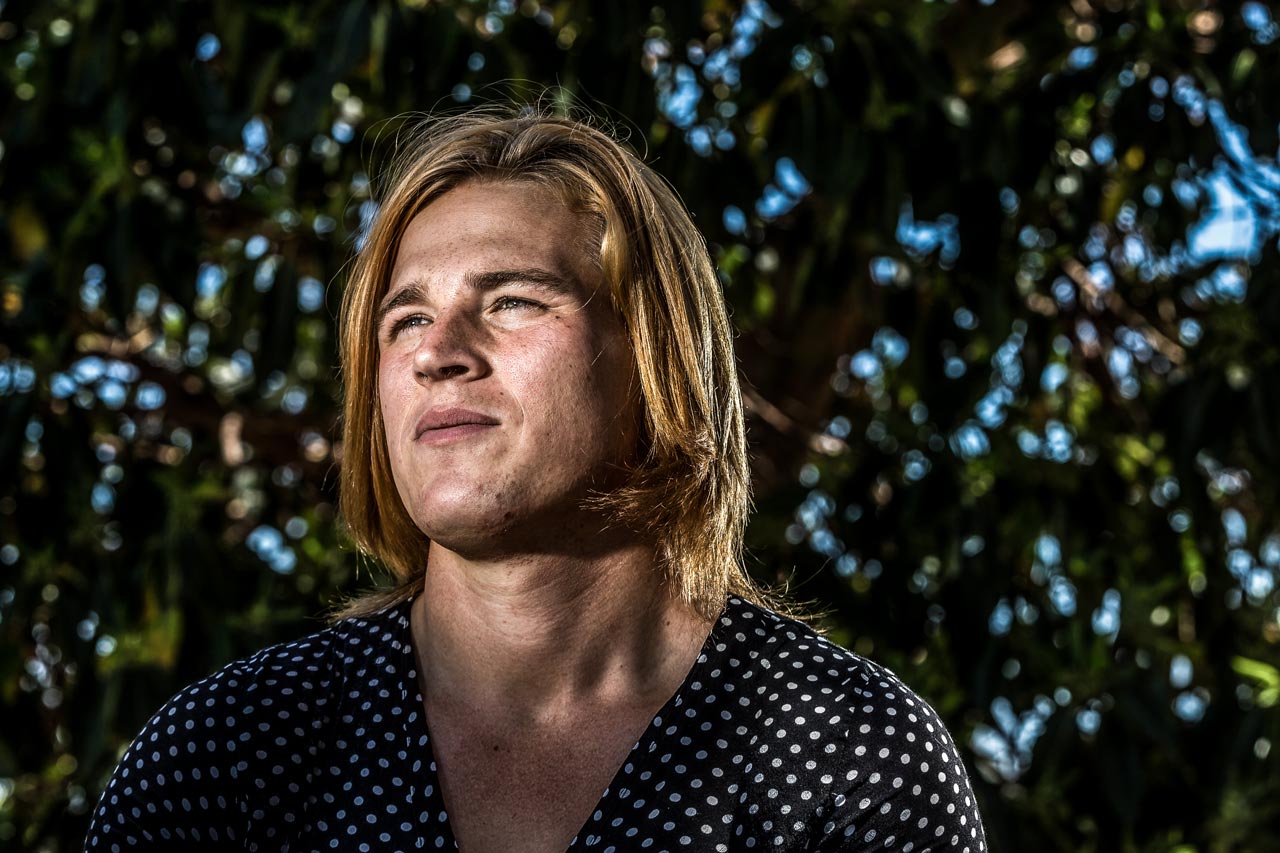 In the end, I walked away from the game at the end of 2015 completely broken – literally and figuratively. I'd arrived in Qatar for the Asian Championships, which doubled as an Olympic qualifier, and realised immediately I shouldn't have been there. I wasn't ready to face up to what I needed to, so what was the point?
I was fighting with teammates on the court. My fuse wasn't even short – it was non-existent. When I arrived back home, it was with a fractured eye socket I picked up against Iraq and played out the tournament with but, in reality, it was probably one of the least broken parts of me.
I'd played on and ignored my gender issues for way too long and, to put it bluntly, I was a mess. I'd done it to myself. I hadn't fronted up to the issues the way I should have and I was terrified of what was to come.
As scary as the idea of coming out to my family and my team-mates was, the thought that I was in no way ready to walk away from the sport I loved was just as confronting. In my mind, to quit handball was to let go of my sporting future – all those countless hours of work I'd put in.
It wasn't until I reached absolute breaking point that I did come out. For those who might have missed the piece I wrote late last year, I ended up coming out to my mum via Facebook while still overseas. It was hardly ideal or well thought out, but it's how it happened. It was the only way I could do it.
It got so bad that I really didn't give a shit if I ever played again. That's what I believed at the time, anyway. What quickly became apparent was that I very much needed my sport. There's no one particular reason why, but it was just a part of who I was, what I'd known for so long. It provided some sense of stability. I didn't realise how much I needed it until it wasn't there anymore. Losing it just added to what was an already incredibly unstable time.
And that's why playing internationally again is such a big deal.
It is, in many ways, the last piece of the puzzle in things going back to normal.
NORMAL AGAIN
When I began my transition, the current International Olympic Committee inclusion policy wasn't yet in place. So while I was initially hopeful of playing again, the reality was as likely as waking up tomorrow and finding a million dollars in my bank account.
Then, when the policy was implemented in 2017, I had to take a step back from sport. I was unwell and I needed to get myself better. As much as I wanted to play, I'm glad I walked away for a while. It was the best thing I could have done.
That's why being able to play again is so significant.
I've been training with the women's national team for a while now and the trip to Japan in December will be my first chance to play at international level since 2015. It is another part of my life returning to the normality I knew before I transitioned.
I understand that representing your country and travelling the world is not a normal experience to most of the population, but to me it is. I've done it my entire adult life. It's the sense of belonging you get from being a part of a team.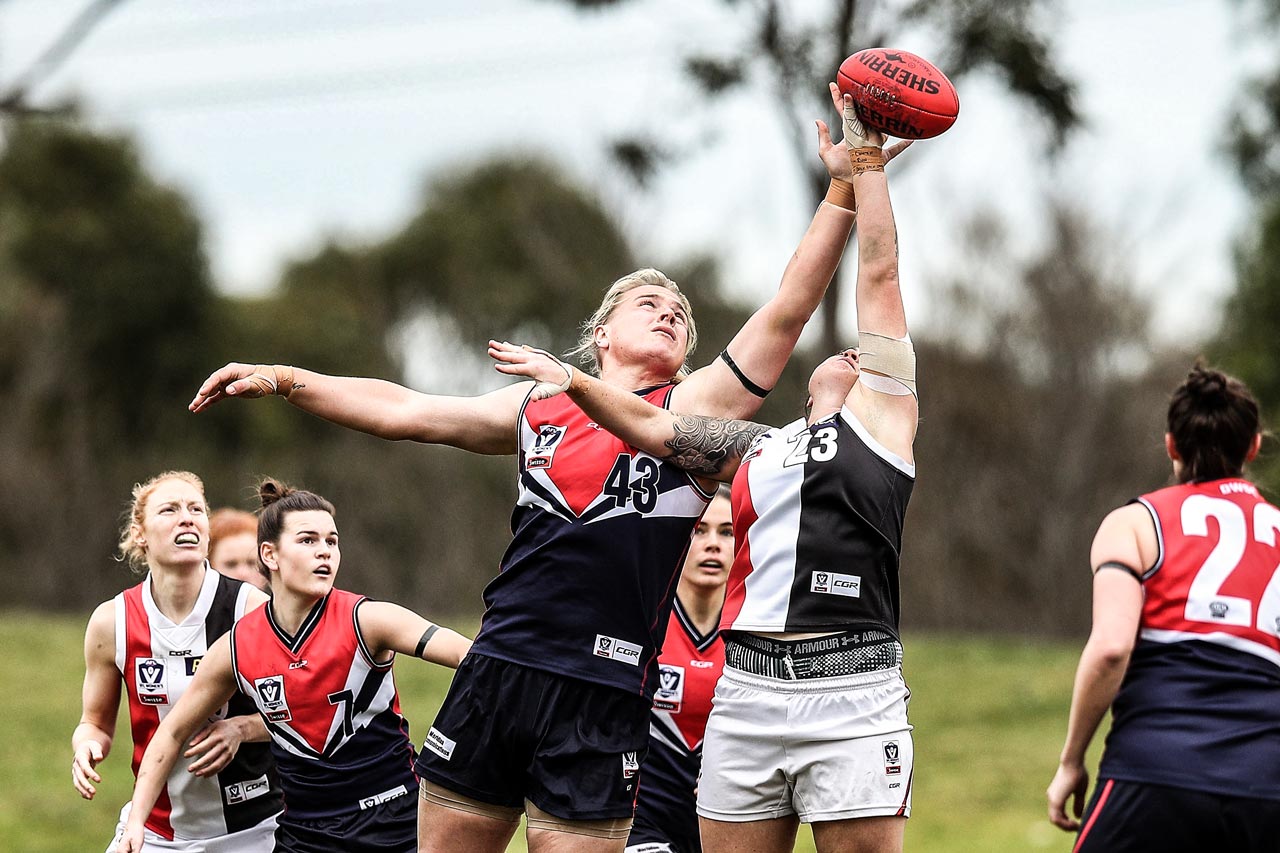 The changes I've gone through over the last two and a half years have been nothing short of life-changing and, occasionally, chaotic. 
They have brought with them many, many things I never would have expected.
The obvious change has been the attention that came via footy. I certainly never thought I'd be on the front and back page of newspapers, and neither did I expect to have nowhere to live and essentially not be able to work for a year because I was so unwell.
But with all that has come another dimension – being asked to share my experiences with many people, be it privately or publicly, through mediums such as this website or corporate speaking gigs. I have developed a lot of strong relationships.
A fair question people might ask is, given how extreme my commitment was to the game before, is it actually a healthy thing for me to get back into? I'm not entirely sure how to answer other than to say transitioning has removed all the anxiety that used to push me towards an obsessive approach.
I'm comfortable now. I don't need to prove myself. I'm just me.
One of the issues I've faced from losing so much muscle and strength from my transition is a long-standing back injury. It has returned with a vengeance. I have had three or four bulging discs in my lower back since I was about 18 but, because of all the rehab and strength work I used to do, I went years without it being an issue.
I've had to go through the process all over again to manage the injury. I also don't recover as well as I used to now that I have no testosterone. That's obviously an issue as well. So long as those things don't deteriorate any further I should be OK, but we'll see.
I certainly never thought I'd be on the front and back page of newspapers, and neither did I expect to have nowhere to live and essentially not be able to work for a year because I was so unwell.
It's a big deal representing your country, but for me it holds extra significance for a whole number of reasons that weren't there before.
They see the obvious: the fact that I've represented Australia's men's and women's handball teams.
Yes, that is enormous, and I will never diminish that honour in any way.
But, for me, I'm proudest because of what I've been through to get here.
The rebuilding I've had to do, the recovery I had to make.
I've mentioned it before, but between the end of 2016 and start of 2017, I was in hospital because of my mental health issues more times than I can count. The last time was in March 2017 for three weeks and the amount of work I have to do to ensure I don't find myself in that position again is enormous. Things really could have ended up pretty badly if I hadn't put in that work.
There are, of course, a whole host of things I'm still working through which I don't talk about – some due to the football situation getting as out of hand as it did and others going much, much further back.
But, for now, I just want to focus on enjoying handball as much as I can.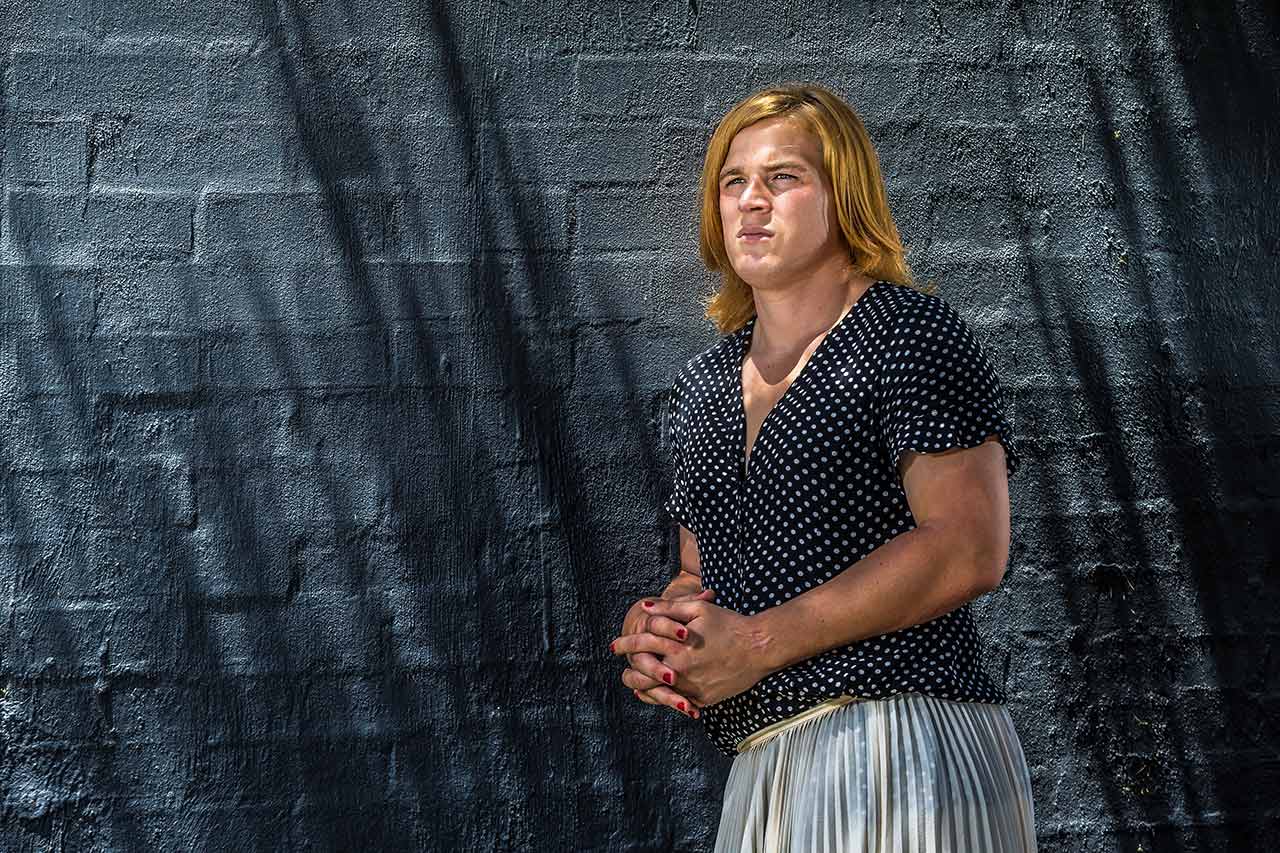 TAKING ON THE WORLD
Many people in Australia don't realise just how popular handball is around the world.
They only see the sport once every four years during the Olympics and then forget about it. But the reality is that the elite players command seven-figure salaries, particularly in the Middle East and Europe, and handball was the second most watched sport both on TV and in the stadiums after football at the Rio Olympics.
In Australia, we're the poor cousins. The national team players cough up between $120-to-$180 to train for two days each month as a squad. We pay for all our uniforms and have to fund each tournament overseas ourselves. To say it's tough is an understatement. This trip to Japan alone is going to cost around $3700 per player.
My goals have changed now that I'm 28. I'm less inwardly focused as a player. I've already competed at a World Championships, Asian Championships and played against some of the best in the world, so for me now it's more about helping the girls reach their potential and enjoy as much success as they can.
We have a young team at the moment. That's fantastic because it means we are in a really strong place going forward. Two of our players are still at school! My main objective is to help get this team back to the World Championships, the next edition of which will be held late next year.
Of the team heading to Japan, only a handful of us have World Championship experience. To get there would be a huge achievement.
We'll need to finish in the top five teams in December with our main competition coming from Japan, Korea, Kazakhstan and China.
World Championship qualification is well within our reach. We might lack experience, but not talent.
For me personally, I couldn't be more excited to be playing again. I feel more and more like things are starting to return to normal after three years where life was anything but.
More about: European handball | Mental health | Resilience | Rio 2016 | Sexuality