The race that changed my life
There's always a moment in a person's life when they make a change in direction that determines their future.
For me, it was the round-the-world yacht race of 1978. New Zealand had become a stopover for competing yachts.
I was staying at my grandparents' home in Auckland, which overlooked the harbour. A Kiwi sailor, Peter Blake, was a crewman aboard the yacht, Heath's Condor. I had taken a keen interest in the race since their departure from Cape Town.
I remember watching as the big, wooden, mahogany Condor sailed into Auckland Harbour carrying a massive yellow spinnaker. Condor won the leg to Auckland.
My life changed at that moment. I knew what I wanted to do.
I decided I had to do the offshore thing. I didn't have a lot of experience. I hadn't been offshore. I was a skiff sailor and an accountant.
I left my job and started offshore racing on keel boats doing the Admiral's Cup, the Fiji Race, Noumea and the Hobart. I also took up sail-making and applied to Peter Blake with a view to joining his new build, a boat called Ceramco in the 1981/82 round-the-world.
I wasn't accepted.
Disappointed, I applied to every other participating yacht and got an interview with Cornelius Van Reitschoten, who owned a boat called Flyer. I was appointed as crew sail-maker. I flew to Holland for the launch. Flyer won every single leg and we broke the race record.
She was a remarkable boat. A Frers 75, state-of-the-art at the time. She was purpose-built and had a professional crew which was unheard of in those days.
We were paid $100 a week, which we drank in port, usually on a Monday. This was an unbelievable time. We lived in hotels rather than on the boat. It was the changing of the times. Flyer really set the benchmark for the professional era.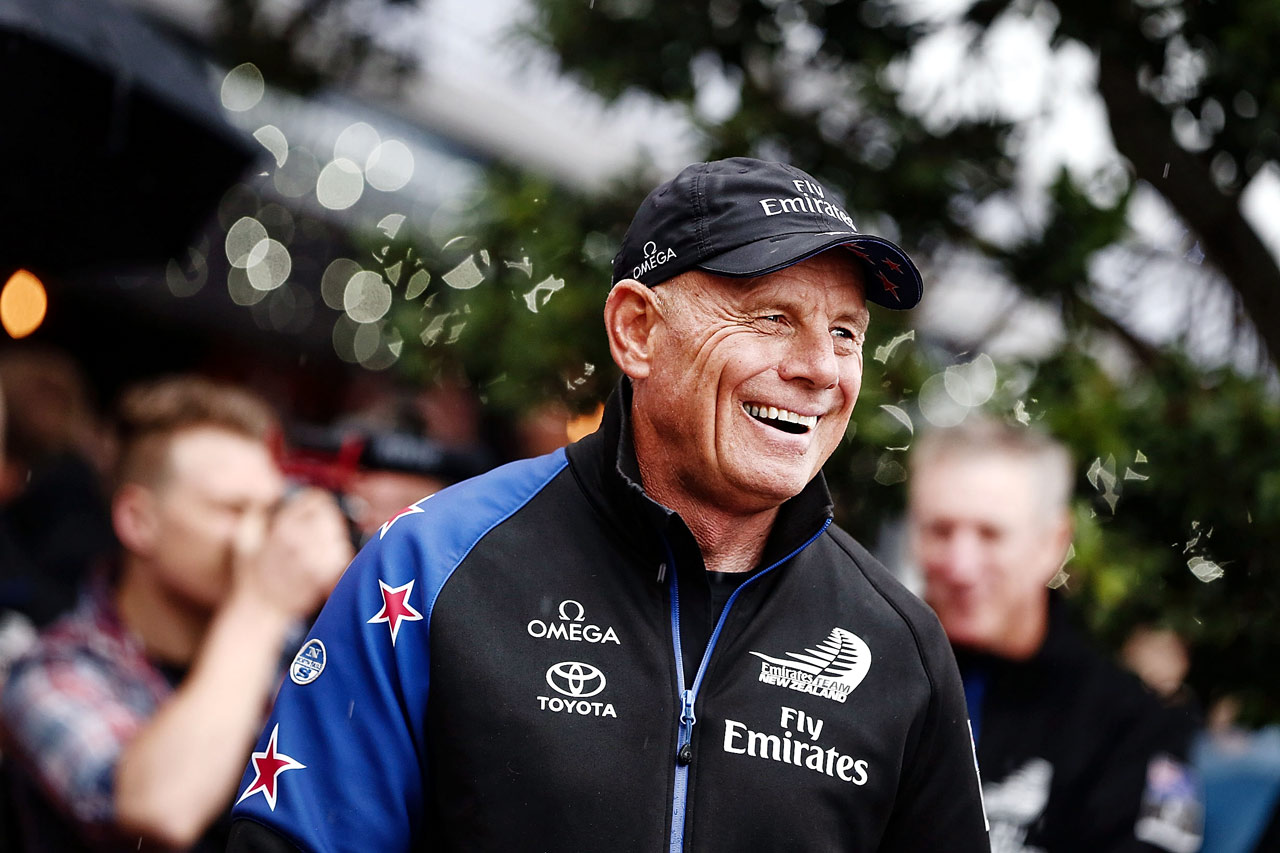 FINDING MY PATH
I've never really rated myself a good yachtsman, never been of the ilk of people who sailed with me.
Instead, I became someone who was able to gather good people together to do the necessary tasks. I was the person who went out and raised the money to do a campaign.
With ocean racing, I was aboard the Kiwi yacht, Swuzzlebubble, in the 1981 Admiral's Cup. We finished top boat.
I was also a member of the New Zealand team in the Southern Cross Series off Sydney sailing Indulgence, a Dubois design 42-footer. It was a good reaching boat in flat water but in the short, sharp, rolling seas in the Hobart Race, it was a shocker. It was unsailable.
In the Bass Strait, we Chinese-gybed in the swift, rolling seas. I was on the mainsheet and, as the boom crossed the deck, I was flicked over the side.
People have asked, 'Have you ever lost anyone overboard?'
I reply, 'Only me'.
We were paid $100 a week, which we drank in port, usually on a Monday
Because I held the mainsheet as firmly as I could, I hauled myself back on board.
In between the round-the-world races, it was a procession of regattas –  the China Sea Series, the Kenwood Cup in Hawaii, the Admiral's Cup and Southern Cross Cup, none of which exist anymore.
In 1984, I went back to Australia and did the disastrous Sydney-to-Hobart on Lion New Zealand. It was in this race the Hobart recorded its first loss of life, Wal Russell, a bloke from Lake Macquarie, from the yachtYahoo II.
That Hobart was a pretty rough ride and Lion was miles over-built. She was a shocker, a big, heavy yacht but perfect as it turned out for the weather in the Hobart that year. This was easily some of the worst weather I've ever been in. It was certainly some of the worst upwind weather I've been in.
Tall, sharp and unforgiving waves with no backs on them.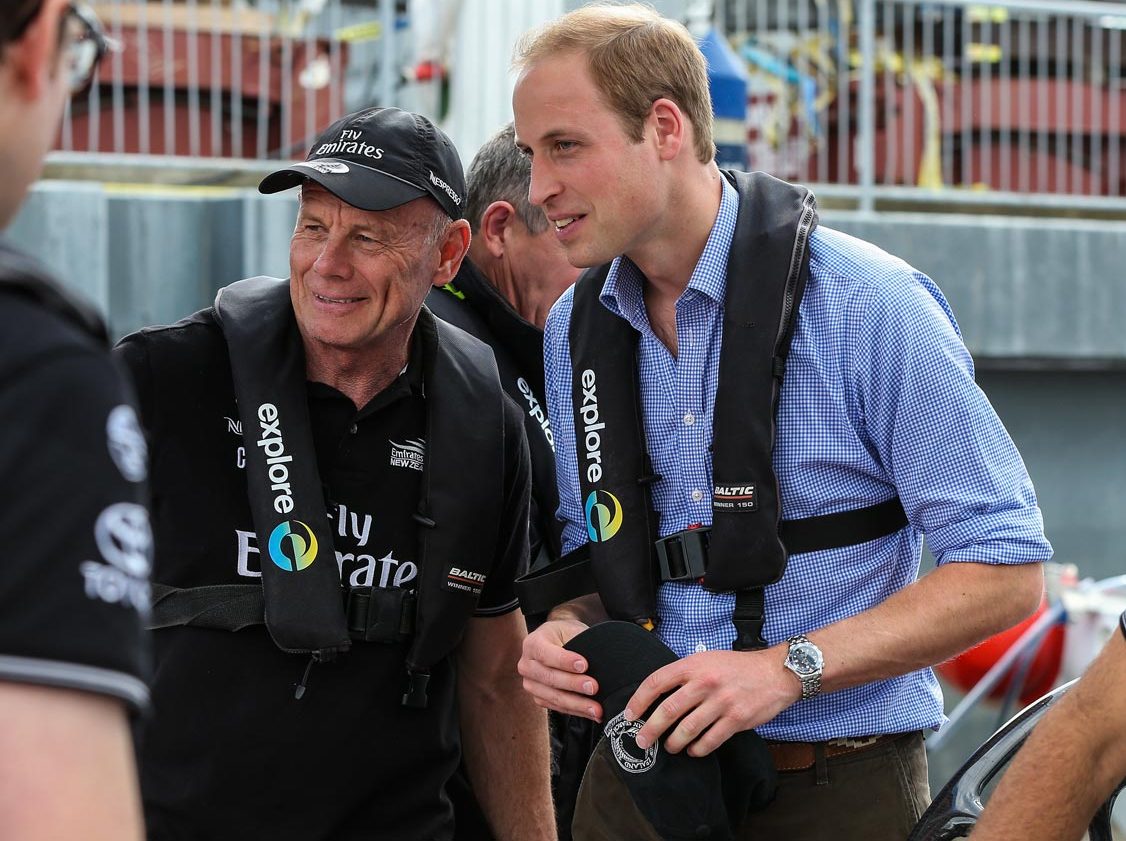 RISE OF THE KIWIS
As Peter Blake's No. 2, I was now moving to the next stage of my career.
Peter was a very good ocean racer, but he was a better manager. I don't think he was a great yachtsman in the same way as I don't count myself a great yachtsman. Peter was a good seaman.
He had a great knack for picking the right people and I think the Steinlager campaign proved that. I learnt a lot off his next boat Steinlager II, when I raced him in the first of my own round-the-world boats Fisher and Paykel. He won, we were second.
Peter and I weren't particularly close but, as his No. 2 on Lion NZ, we had to work together. I was, however, close to Kevin Shoebridge, Mike Quilter and Tony Rae who originally were with Peter but came to sail with me on my 1993-94 round-the-world entry, New Zealand Endeavour. I still work with these guys today. That boat was another Hobart winner.
What set the New Zealanders above everyone in the 1980s is that we had great designers – Laurie Davidson, Ed Dubois and Bruce Farr.
Anyone could buy their designs. New Zealand yachts have a certain Kiwi-ness to them and, like any popular sport, it will breed its own consent.
People have asked, 'Have you ever lost anyone overboard?' I reply, 'Only me'.
In the 1987 America's Cup, we were a long way behind the Aussies but with our Kiwi Magic campaign we realised we were highly competitive.
I don't believe the major regattas of yesteryear like Admiral's Cup and Kenwood Cup can be reinvented because the racing formula has changed. It's more regatta and short courses because time is at a premium these days. Owners don't really want to go offshore.
I've done seven round-the-worlds, including one on the catamaran, Club Med, in which we set a new race record of 62 days. I'd like to do another one but, that said, I am too old to realistically do it.
The lack of sleep and the food are challenging, but the team, the camaraderie, the start and the finish are spectacular.
It's competitive and there is nothing better than sailing in the Southern Ocean. It breeds success.
The cat was the best. No one had ever attempted to sail a boat that big around the world in a race environment where you had to push it. People didn't understand why we did it. They thought we were going out there to die!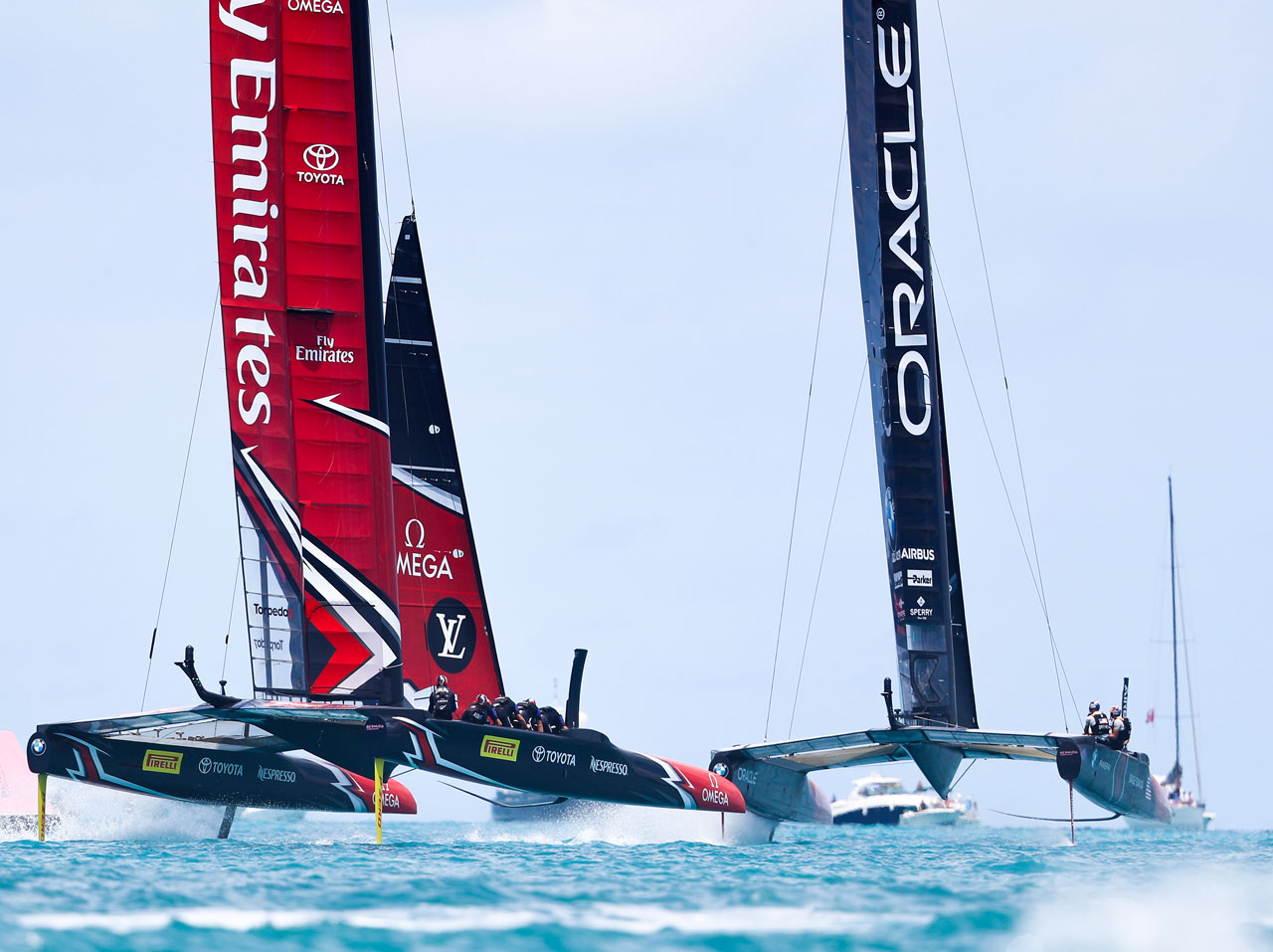 LESSONS FROM SAN FRANCISCO
After my last round-the-world in 2002, I took time out and trained for an Iron Man.
Anyone who has done a round-the-world will tell you it absolutely tears your body apart. I took eight months off to swim, ride bikes and run. The day after the Iron Man, I was lying on the couch at home in Taupo. I couldn't move. Then the phone rang.
It was an old mate, a navigator who had done the round-the-world with me. He said, 'Hey mate, why don't you come and do the America's Cup?' New Zealand had just lost the Cup the day before.
After Perth, I'd had nothing to do with the America's Cup and, as it transpired, I picked up the offer and here we are 15 years later, still basically doing more of the same.
New Zealand lost the Cup in 2003. It was a disaster. Six weeks later, I became involved with Team New Zealand.
The Cup is all about the glory of country and I'm the mug who has to go out and find the money to pay the team.
San Francisco was a difficult campaign. If the wind hadn't died in the tenth race, we'd have won easily. The result would've been 9-1 but it didn't happen that way. We'd built a boat for windy conditions on the bay but the wind limit was dropped well after we launched as a result of the tragic death onboard Artemis (it was deemed to dangerous to sail in wind limit originally in the rule).
It's not an excuse.
It was like the perfect storm and ultimately we were beaten by the faster boat. Oracle had a boat that couldn't get out of its own way in the beginning but they wound up with enough time to sort themselves out, to extract the speed they needed to win.
Being 8-1 up and then to lose 9-8, I was gutted.
The 16 months after San Francisco were difficult. We had to make some difficult decisions and, because we are such a very public team, social media gave us a bit of a bad time.
These days you probably get just 20 minutes to own the headline. A lot of people lost their jobs. We had to make some tough calls and replacing the skipper, Dean Barker, was one.
For Bermuda, we laid down a 20-point plan and we never deviated from it. Our public support had disappeared after San Francisco. Sure, we had a core of suppliers and sponsors, but the public were gone.
This turned out as a blessing in disguise. We took a new and low profile and decided to fly below the radar. This meant the opposition weren't bothering us.
We became more resolute, stronger, focused and Kiwi.
There was a time when we didn't have enough money to pay the guys. This just made the crew stronger. We stuck to our guns and the rest is history.
The thing that sets the Kiwis apart from other teams is our strong bond. This was evident in Bermuda.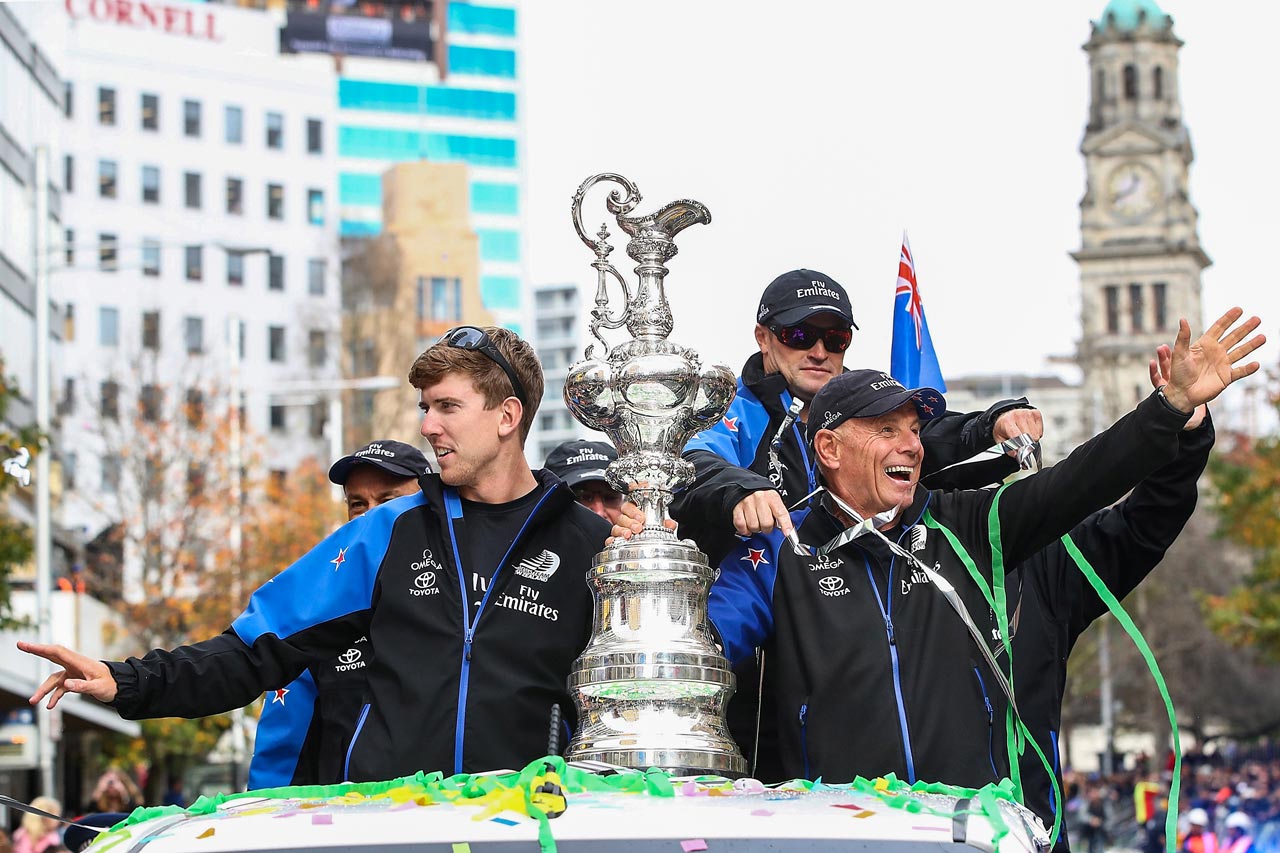 BERMUDA BREAKTHROUGH
Kiwis and Aussies share a common bond. When our backs are to the wall, we get stronger. We're hard on our sportsmen. We'll kick them when they lose but put them on a pedestal when they win.
It's the same with Emirates Team New Zealand.
Our success in Bermuda was due in part to Peter Burling but, really, it was the entire team. There were so many individual America's Cup successes on board and we had a fast and innovative boat. We were quietly confident, though at times I was worried.
That's my job, to worry.
Peter was confident, we were fast and we had a great boat. Young sailors today are smarter and faster. It's a generational thing.
By the last race, we were broke. We were always broke, however we kept our best gear until the bitter end. We did get a bonus from one of our sponsors which enabled me to pay the last two weeks of the campaign.
Bermuda was not a great sponsored destination.
The thing that sets the Kiwis apart from other teams is our strong bond. This was evident in Bermuda.
The next generation monohull development is coming along well but you must understand Auckland conditions. The catamaran would not work in Auckland because of the sea state. Bermuda was good for the cat because it was sailed in a sound. With a strong nor'easterly breeze and a short sea state on rushing tides, a cat would tip over rounding the top mark on the Hauraki.
I'd love to see the Aussies back in the game. I can see a campaign headed by John Bertrand along with Iain Murray, Ian Burns and Grant Simmer and there is so much young talent there like Nathan Outteridge and Tom Slingsby.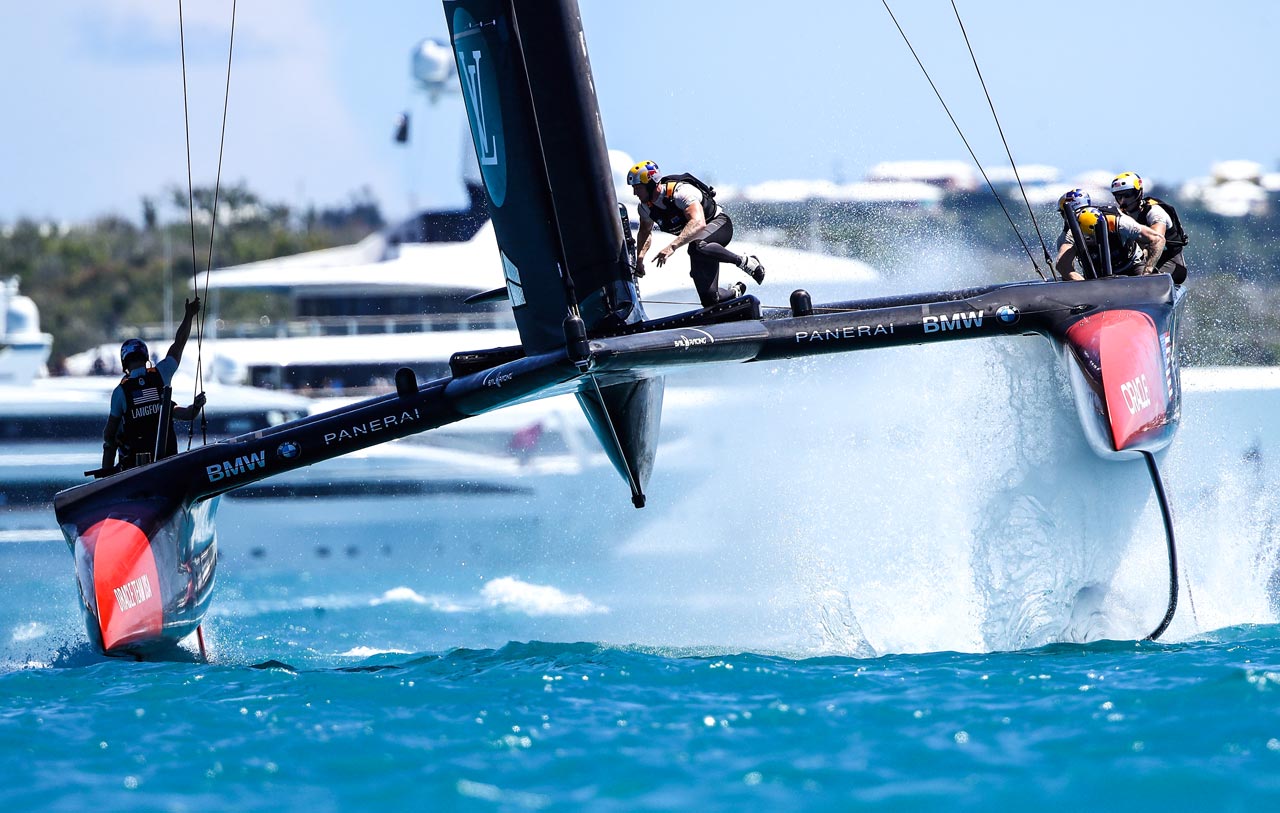 A SHARED PURPOSE
I don't really know what drives me. I guess it's the work ethic, the team, the camaraderie and the warrior culture.
I don't see myself as a popular figure. I don't trust easily.
I have strong family values although my career is a very selfish lifestyle. They are long hours and I am extremely lucky to be supported all the time by my partner.
Sailing is best managed by the handling of personalities. At Emirates Team New Zealand, we work on the basis that we are all the same.
Our goal is a shared purpose, to represent the people of New Zealand, to care for our sponsors and to win the America's Cup. 
I am looking forward to 2021.
More about: America's Cup | New Zealand