Grant Booth - Contributor
His courage inspired everyone
After chipping in for eagle on the final hole of my first-ever US PGA Tour event, the first thing that came to my mind was Jarrod Lyle.
Specifically, sending the money from that shot back home to Australia to Jarrod's cancer foundation, Challenge.
It was a $50,000 chip.
The Barracuda Championship – a modified stableford tournament held at my local course in Reno, Montreux Golf and Country Club – includes a 'Barracuda Bonus' for the player who scores the most points on the 18th over four rounds.
That chip from the front fringe sealed it for me. I went eagle, birdie, birdie, eagle on 18. And that meant $25,000 for local charities in Reno and $25,000 for a charity of my choice.
It had to be Jarrod's.
I never met him, but I was so inspired by him. His courage inspired everyone.
It is devastating that Jarrod has passed away at just 36, leaving his wife and two daughters. My thoughts and best wishes are with his family and friends.
It was incredible what Jarrod did: to beat cancer twice and both times come back to professional golf. Some people are just made of extraordinary stuff. But the body can only take so much.
The news has hit everyone hard. After the announcement that Jarrod had ended treatment, we saw yellow ribbons everywhere at the Firestone WGC tournament, the players doing what they could to support him.
I saw Jarrod play in Australian Opens. I loved watching him play, seeing him do well, hearing him talk. Clearly, everyone who met him loved him. He touched so many people.
I will love giving this money to his charity. I'm sure a lot of other people who donate will, too.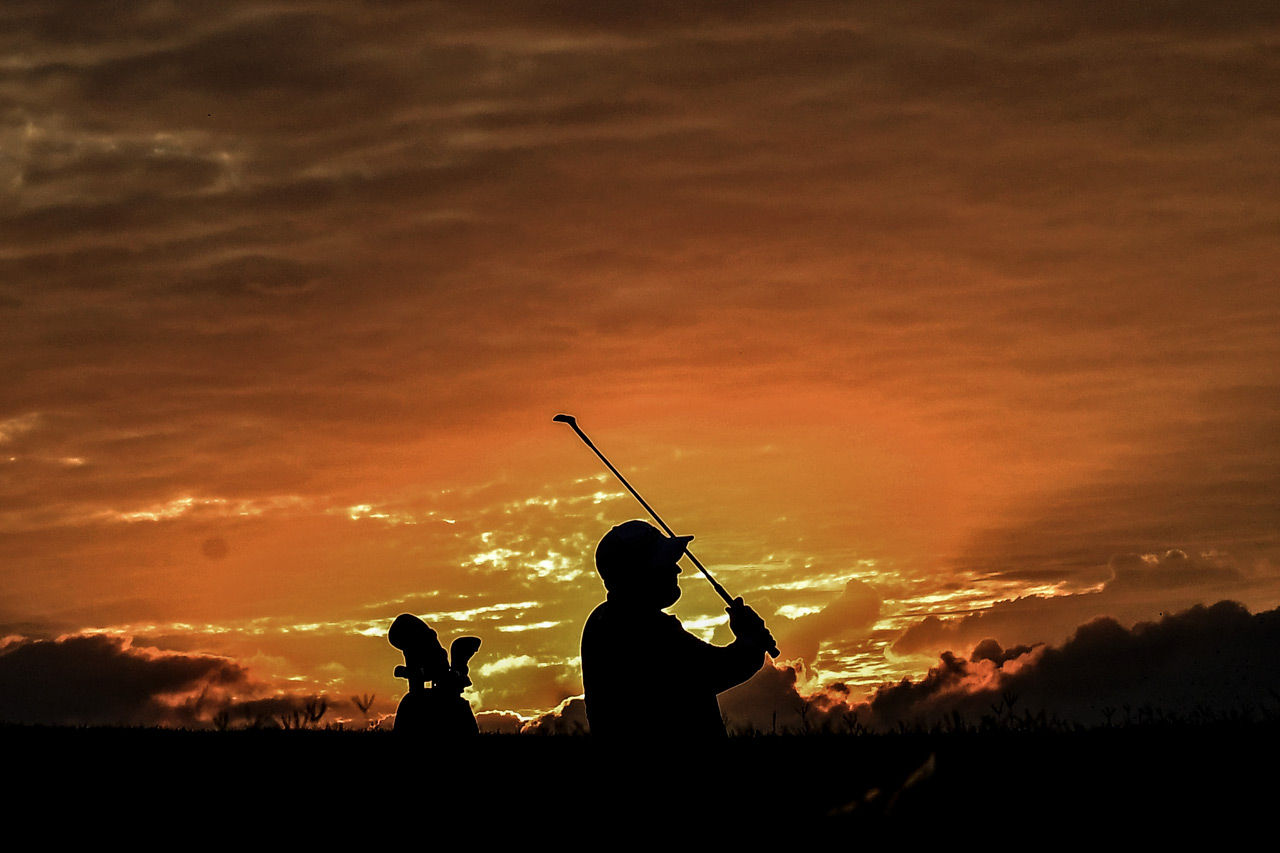 A FATEFUL SHOT
That chip nearly didn't happen. Two days earlier, I stood on 18 thinking I'd missed the cut in unbelievable fashion.
I got off to a shaky start on the first six or seven holes of Thursday's opening round. I teed off on 10 and when I looked at the board on 17, I saw 'Grant Booth' in 130th position of 132. I'm like, 'Right, we've got to steady the ship here and make it respectable'.
I ended up grinding out that day and finishing well, then I played really well on the Friday – though at first, I thought I hadn't survived for the weekend.
I was coming down the last with Nick Fuller, one of my best mates and caddy, both of us thinking that the cut would be eight points. I was on five. If I made an eagle, I'd go to 10 and be in for sure.
I had a bunker shot that was tracking perfectly to go in. It found the middle of the cup … then hit the pin and popped out by an inch.
We were in disbelief that it didn't go in and I thought that was my tournament done. I tapped it in and luckily, it turned out that seven points was enough to make the weekend. We were pretty happy with that.
I never met Jarrod, but I was so inspired by him. His courage inspired everyone.
Come Sunday, the hole was playing the most difficult it had all week, because the wind was into you. The wind swirls at Montreux, making the course very tough.
I was left with 275m to the flag and Nick said to me, 'Well, there's only one club you're hitting here to try to make a three', with the Barracuda Bonus in play.
Out came the three wood. I hit it just short of the green, then knocked in the chip.
Apart from the bonus, I made a little prizemoney at Montreux, too. It will be nice to see that cheque hit the bank account, for sure. I'll just tuck that away for a rainy day, to keep going with my golf at this early stage of my career.
Next up is the Arizona Open, then I'll have a few more pro events, in Utah and California, to keep playing and stay competitive. My first stage of Q-School will be just down the road from Reno, about half an hour away, during October. Making the cut at Montreux got me straight into the first stage of Q-School, rather than pre-qualifying, which was a big help.
While earning a PGA Tour card has always been the dream, I haven't set any timeframes. I'm still just 22. I've always been the guy who just chips away at it. I'm coached by Gary Barter and we just stick to that philosophy. If I keep working hard and have a good attitude, I will get there sooner or later.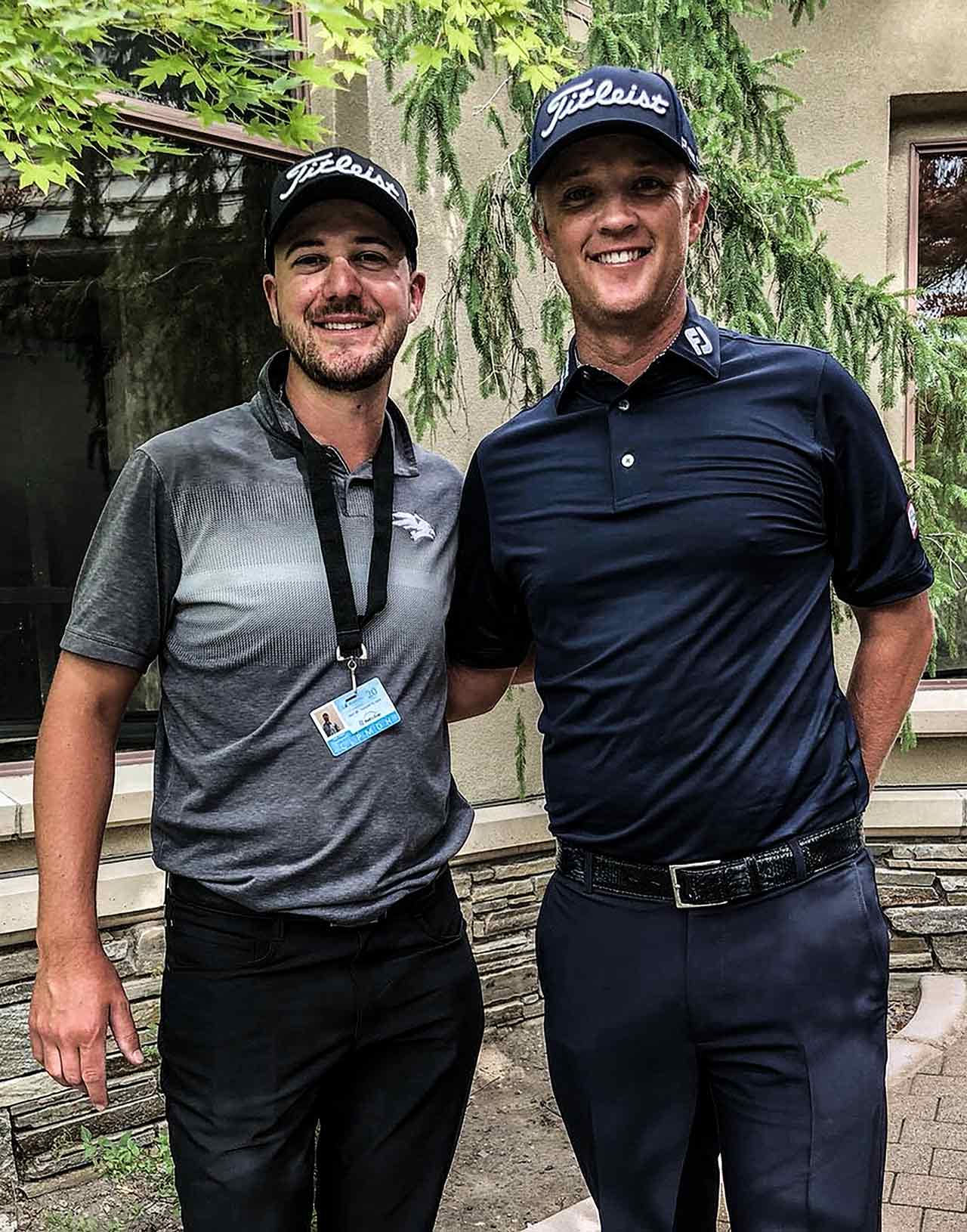 MY GOLF JOURNEY
I first started playing golf when I was five or six at Ashlar Golf Club, my local course, near Blacktown in Sydney. I loved it.
I played all the junior stuff: Jack Newton and Golf NSW events. I started with Gary when I was 15, when I joined The Australian Golf Club.
It's an awesome set-up there. I was lucky enough for the Aussie to give me an opportunity through their foundation. That got me started; it changed my life. I met Gary and some lifelong friends there, including Matt Jones.
I'm very close with Matt. He's really taken me under his wing. He's almost a father figure for me over here. We're great mates and he has been a big help, especially having taken the exact same path that I have, through the US college system. We try to get together whenever we can, spend time together and practise. He's had a great career and hopefully has a few more wins in him.
The US college golf system is awesome. If you have the opportunity, I think it's definitely the best way to go to launch a pro career.
It prepares you so well for the transition into the Web.com or PGA Tours, because the guys you're playing with and against over those four years are the guys you see on TV a couple of years later, playing in the big tours. It's just a normal progression out here. It's the best amateur competition you can get, plus it helps with exemptions when you're starting out as a pro.
I teed off on 10 and when I looked at the board on 17, I saw 'Grant Booth' in 130th position of 132. I'm like, 'Right, we've got to steady the ship here and make it respectable'.
I loved my four years at the University of Nevada, with the Wolfpack. Statistically at least, I was the most successful golfer our university has had, and there are some good names on the list. Kirk Triplett had a phenomenal career, Michael Allen too. It's nice to finish your college career on a good note and I'm sure I will keep in touch with the guys from our team.
I've actually spent the last two days moving out of the apartment I've been in for the last three years; my lease just ran out. It was student accommodation straight across the road from the school and I had a lot of fun living there.
Now that school's over, I'm in a house; no more climbing stairs and taking lifts. I'm just across the road from the golf course at Montreux, living with one of the assistant pros who's a good mate of mine.
I was playing the Barracuda at Montreux thanks to a sponsor's exemption, which I found out about back in June. It gave my family some time to plan a trip to the States, for my first event as a pro the week before – the Colorado Open – and then my first PGA Tour start.
Mum, Katrina, dad Greg, sister Renee, best mate Ian and his parents, plus a couple of mates who are over here in the States were all there. It was great to have that support. It was pretty funny – being a local player for the past few years, our group actually had one of the biggest crowds following it all week. Having that local support was really nice.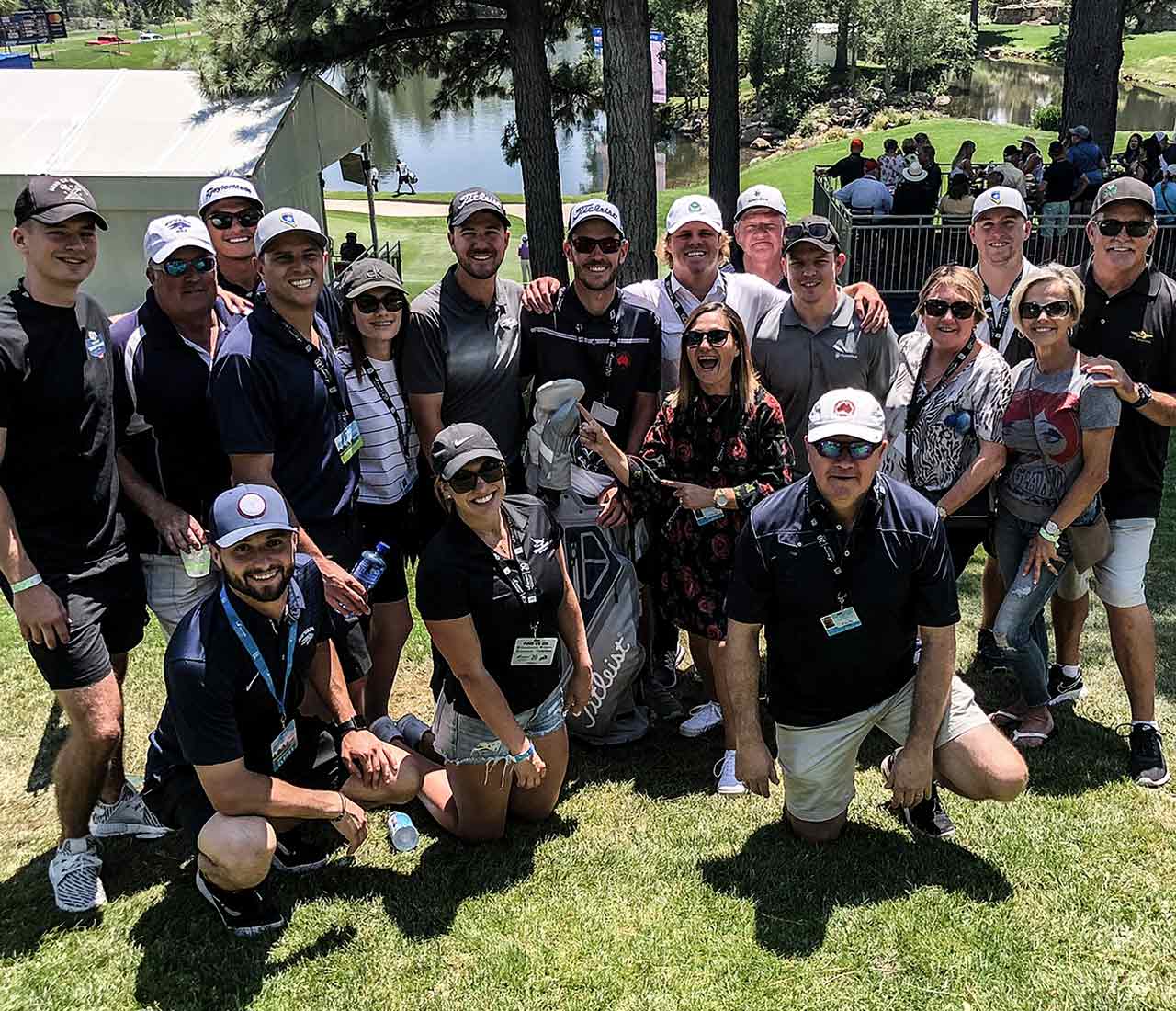 AGENT BRAITH
I've just signed with Braith Anasta, Justin Caines and their other business partner as my management team. They're excited to help me on my way.

Braith is a very keen golfer, and a very good golfer. He's flat out with his football commitments but wherever he can, he's sending me texts about golf. He loves it.

I speak with Braith pretty much every day. He's played at the highest level of rugby league and can definitely relate to the situations that you find yourself in during a big tournament.

In my first pro tournaments, I've now got money on the line, the crowds and the scrutiny. It was good to speak with him for his perspectives on handling everything. It's natural to be edgy at first, but once you get that ball rolling, you calm down and enjoy the experience. You just make the most of it.

I intend to keep doing that.
More about: Cancer | Charity | Jarrod Lyle | PGA Tour | Resilience