A case study in team culture
There wasn't really a team culture when I started playing for South Africa.
There were guys who were proud to play for South Africa, but there were no real traditions or values within the environment that we stood for.
South Africa is a unique team in the cricket world. We are the youngest and the oldest of cricket teams. We were isolated from 1970-1991 because of the wrongs of apartheid. We returned with an historic tour of India. Then came the 1992 World Cup and the rain-affected semifinal at the SCG against England. The Hansie Cronje saga seems a lifetime ago and, for many of the players in the current set-up, it is. The country and the team have come through a lot, dealing with the realities of a young democracy still coming to terms with itself.
When I took over from Shaun Pollock, we had just been knocked out of the Cricket World Cup and there were calls in the media and from others for a total change. In the first couple of years of my leadership, I didn't really understand that stuff that well. I was a young man, just 22 years old, trying to make it from series to series.
As years went on, my development was about learning about the type of team I wanted, from the players to the style of play. When I broke my hand in the Sydney Test in the 2008/2009 series and came home from that series, that was when I started thinking a lot more about it.
I captained the most diverse team in the world, with not only different cultures and the way people are brought up, but different religions, and we also had the South African political landscape. What would be our X-factor? How can we create consistency?
I think the team was in a space where they were ready for something like that. We did a lot of research and presented the concept to the team. We had a camp where we opened a platform for the guys to talk and tell their stories.
We presented a video with some of the things we thought would be relevant and it worked. The stories that got told in the camp were vital – listening to Makhaya Ntini speak was powerful. It resonated with all the different players, different cultures and religions. It was a space for the guys to be honest and where we built a value system that came from within.
It was about not only how we played the game but also how we want to be seen as a team around the world.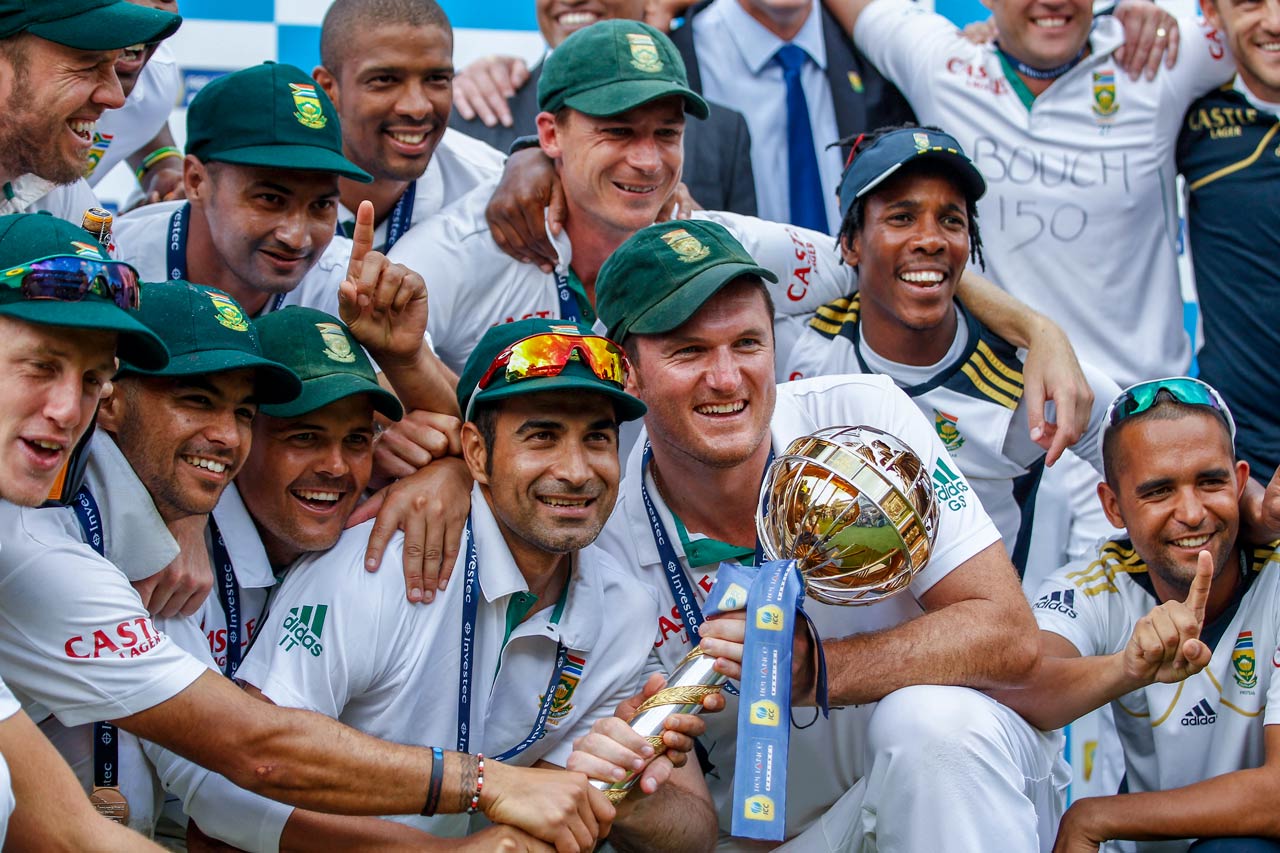 AFTER THE FIRE
The Protea was a name the team inherited. It's not like a long-standing hundred-year-old culture or environment. We did a lot of research into the Protea itself. It is a resilient flower. It's the first flower to regenerate after a fire. The Ubuntu (a Nguni word that embodies the values of community and humanity) theme became a really powerful thing for us.
We looked a lot at the traditions of the All Blacks and the Samoans, and how they get their power from where they're born. For us as South Africans, we are about the people and so we brought a lot of that into the environment, thinking about the impact we have on people and the impact they have on us.
When you are touring the world, you can feel a little bit isolated and under pressure. Bringing in the values of Ubuntu gave us a lot of strength and understanding and maybe curbed a lot of unnecessary emotion and impulsive stuff. We came up with a team song, capping ceremony, and everything came out of that.
It took a couple of months to embed the culture and I knew that as a captain that was my role, to make sure it became a way of life.
It was about not only how we played the game but also how we want to be seen as a team around the world.
Keeping it going, making sure the little things were always taken care off, involving all the other players and not being a leader who was barking out orders. It became an inclusive thing. There also wasn't so much of the junior player/senior player thing. It became an environment where we needed each other to be successful, to have respect for each other and to be welcoming.
I think the culture has played a big part in our success since that tour of Australia in 2008/2009. The only thing missing off the list is a one-day tournament. But I think more than that, it's not only always about the results. I think it has created consistencies.
I think we won games we might not have won if we did not have it in place. We've saved games that we might not have won. There's more meaning to the environment than just the money. At the end of the day, it just opened up a platform for a lot more honesty.
The only disappointment in that culture thing is that it took a few years for Cricket South Africa to buy into it, so we were able to implement all the phases of it that we wanted to. It was brought on as a marketing campaign just before the World Cup in 2015. It's much more of a public platform now and I think it bridges the gap between the public and the players in many ways.
Now, they don't only see the players on the weekend playing the game, there is a lot more insight into what happens behind the scenes and at how meaningful playing for the Proteas is.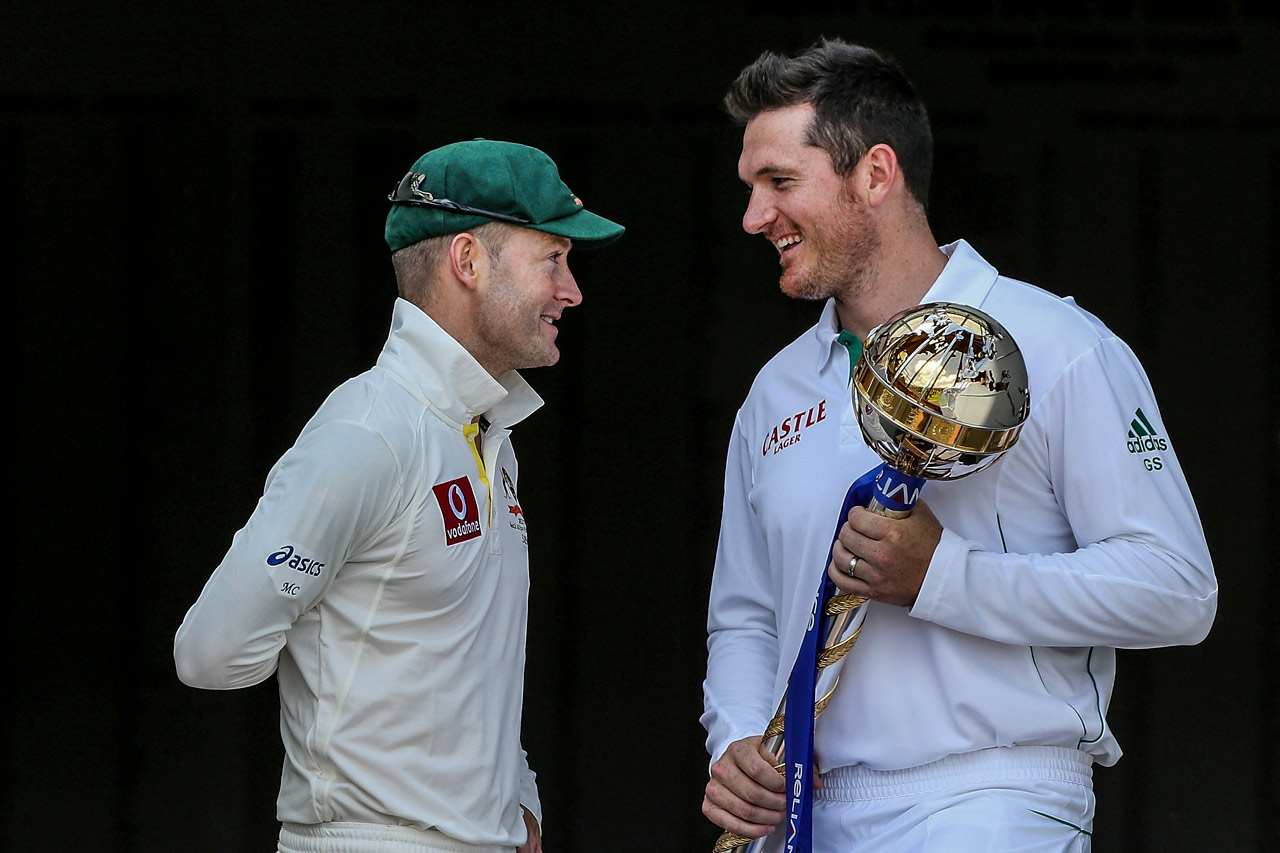 QUESTIONS FOR STEVE SMITH
We have all grown up hearing about them, from the Baggy Green to the songs. It's the values and the way they play the game that they need to look at and it's going to require a leader who knows how to bring that about. They need to realise that there are other ways to win a big game.
What Steve Smith probably didn't get right, is that he didn't put his own culture and feeling into the team environment about how he wanted to play the game. Maybe he was pushed to play a certain style. Australia have always played the game hard and competitively.
I think the backlash at the moment is not only because of the cheating but also because of years and years of people not appreciating the way that they've gone about things.
Whoever is in charge now has a real opportunity, a watershed moment, to shift and change a few things within Australian cricket. The reason they win games is because they play the game hard, but they're able to create an immense amount of talent and ability within their side.
Having been there myself, the pressure to win is immense. You lose games and you're struggling for runs, and it does feel like the whole world's caving in on you. That's part of being an international sportsman.
What Steve Smith probably didn't get right, is that he didn't put his own culture and feeling into the team environment about how he wanted to play the game.
The important thing is trying to have perspective and I think that's something I gained later on in my career. I knew that once we could create an environment that was conducive to good decisions and conducive to mature men who had respect for themselves and others, that the rest would come.
We were hard on each other because it's a demanding, high-performing environment. You have to demand a lot of effort and intensity from each other because that's what you are there to do – to take wickets, score runs and win games. But, you have to do so with respect.
I feel for Steve. It's hard to know the details of everything, but it has come across that he was a part of the pre-meditated cheating and as a captain that is a no-no. He's a good guy and good cricketer. I think he got caught up in the excitement.
The thing he probably didn't do right, the thing I would like to ask him, is that how he wanted his team to play? Not the cheating, but did he want them want him to be aggressive and abusive, or was that pushed on to him by other people? Was it Lehmann? Was it Warner? Who encouraged that?
That would be a really good interview that I'd like to hear. For him to sit down and be asked, 'Did you understand?' Maybe it's still too early in his leadership to really grasp how he wanted his team to be seen. How did they want to play the game?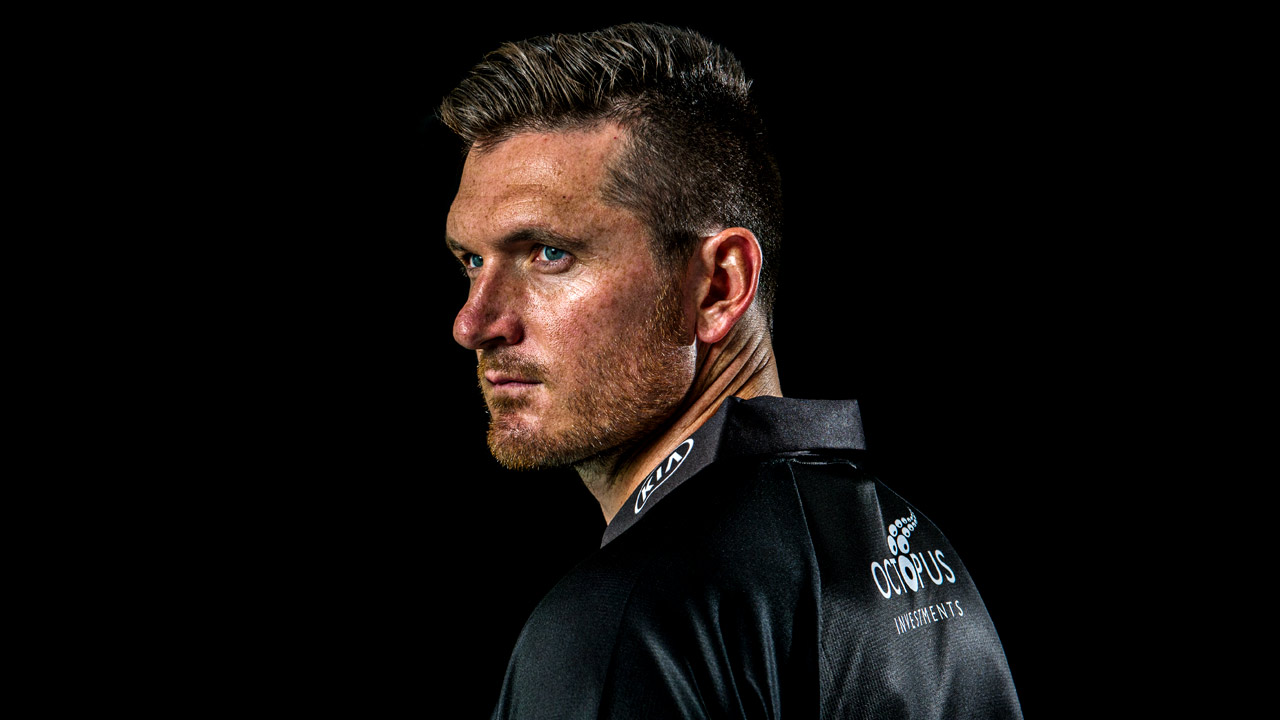 As a captain, it's impossible to control every element of your team. There's so many moving parts and you have so much to deal with yourself, it's impossible to control. So, you want to have an environment where the people around you are also making good decisions.
I think we got that over the last six or seven years of my leadership. I never thought I was above anybody. I wanted my players to have that feeling where they always felt that I was approachable and they could sit and talk and be vulnerable.
Often a sporting environment doesn't allow people to be vulnerable because it's such a proud place. You've got to be tough and you've got to be winning games but, actually, over the years you realise that everyone's going through the same stuff: the insecurities, the lack of confidence, the uncertainties, as a batter, in particular.
You add captaincy to that and while you are searching for that zone as a player, you can never actually get a place of peace. If you can create that platform where people can share, it makes a big difference. I think that's what we started to do after that series in 2008/2009.
Our performances and the way we played the game won a lot of people over on that tour. We had won in Australia for the first time. I think people were taken in by the humility of the guys and the sense of achievement. Australia hadn't lost a series at home for plenty, plenty years. That series was exciting, it ebbed and it flowed, and we probably won games we probably shouldn't have won.
There had already been a lot of talk ahead of that series about how we wanted to go about things. The seeds of our team culture had been planted.
GOOD PEOPLE, HARD EDGE
What I particularly like about this current Test side is that it has got a hard edge to it, but there's good people there.
There's a care factor in the way the guys play the game. I think the South African public can be extremely happy with the way the guys have played the game.
Yes, there have been one or two occasions when emotions run high. There are young guys who need to learn and develop, like the Kagiso Rabada incidents and the other stuff. But, all in all, I think they've played the game in the right spirit.
I was in the team changing room after the Cape Town Test and it was great to see the guys singing the song.
For me personally, people can talk about my records about having the most Tests as a captain, but to see that culture grow into what it is now is an amazing thing.
It will grow and develop, and it will shift, and each team will have their own little thing that they will add to it.
More about: Australian cricket team | Ball tampering | Cameron Bancroft | David Warner | Leadership | South Africa | Steve Smith | Test cricket