Did all that was asked
Leaving Lightning was an unbelievably tough decision and not one single factor caused it. I loved the community, the beaches, the lifestyle. I loved walking into the local shops and people wanting to talk to me and hug me.
After my move became public I was in the post office, two ladies came over, gave me a hug and said they would miss me. A guy shook my hand.
They made you feel like a rock star – everyone knew who you were, they wanted to talk or tell you what they thought about a particular game. I'll miss that support from the Sunshine Coast community, as they were a massive reason behind our success.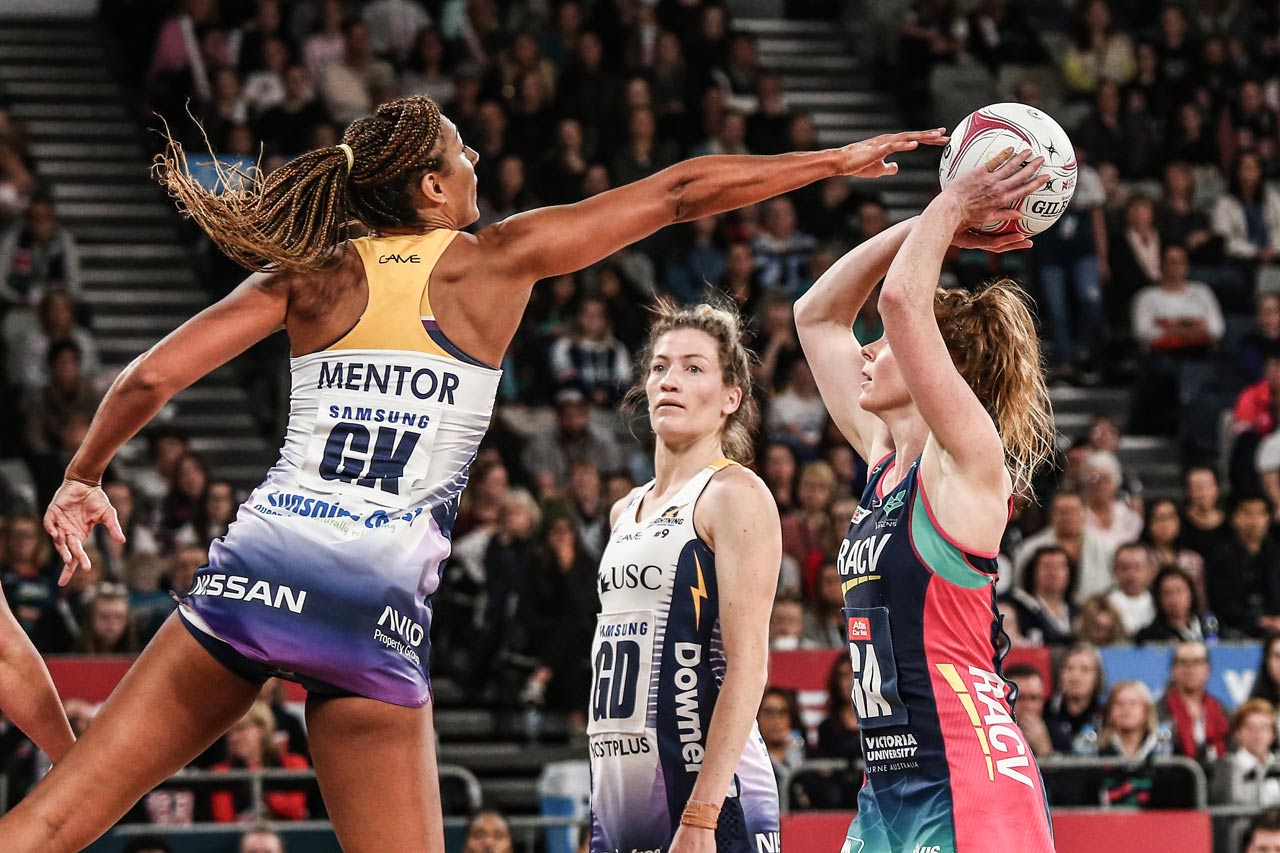 But I wanted a change and a new challenge. In leading the team to successive victories I felt I had done all that was asked of me. I had also been named Goal Keeper of the Year again at the Netball Australia awards evening.
I remember going out with the whole team for brunch and Bass and another player, Kelsey, told us all they'd be moving on. I was still considering things.
It was an emotional catch-up as we'd gone through a lot together, but I think we all appreciated the need to focus on us as individuals now and that things were pulling us in different directions for a variety of reasons.
So, where to go? I've always gone where I feel I can develop that team in some way. I take the greatest reward in bringing a team together and pushing them forward.
I had made another decision during the season and changed management, putting my playing career in Trent Tavoletti's capable hands. Trent had been helping make sure English girls playing Down Under got fair contracts and he'd used me as a sounding board.
Trent told me he was embarrassed by the offer Lightning had put on the table compared to what he was getting elsewhere. In the end, we narrowed it to two clubs. My final decision went in favour of Collingwood Magpies in Melbourne.
It was time to put myself first. I'd had a pretty shit time in my personal life for the past eighteen months, but it had probably been the best of my netball life, winning back-to-back premierships, the Comm Games and being named Best Player in the World twice.
As the shit was hitting the fan, as my marriage came to an end, I'd played the best netball I have ever played. 
Some players lose a bit of focus once they become married because there is something else to think about: their husband, children … I had nothing, so I put everything into my netball.
There is probably a message somewhere here, something like, shit does happen but that doesn't mean everything is shit. You can't always let failure in one part of your life overshadow the other parts. Sometimes failures help shape you and failing in one area doesn't mean you give up on everything. 
There aren't many things I regret in my life but, yes, getting married is one. Deep down I knew it wasn't the right decision for me and I should have stopped the relationship sooner.
I am sad that I wasted those years with someone who didn't make me happy. So I focus now on making myself happy.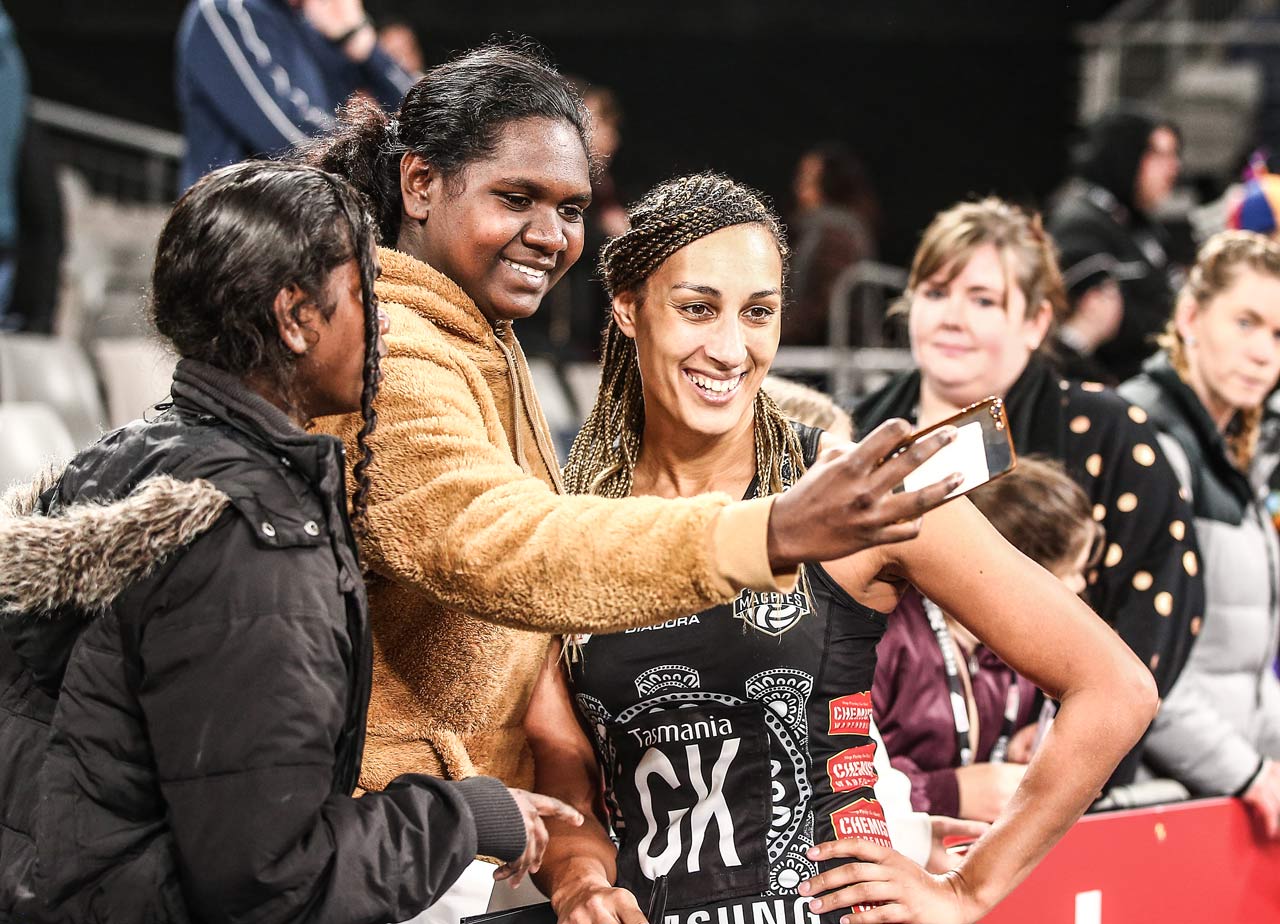 Yes, he's met my mum
I left Sunny Coast and moved back to Melbourne, to a fresh start, a new club. I love it there. I have a good friendship base and my brother is there. I have a place to call home again. 
At Collingwood you can rock up at 7am and train on court, in the gym, altitude training, recovery or the track outside. There are physicians, physios, welfare staff, nutritional experts … It's an amazing set-up.
I knew a bit of Collingwood's history. Over the last two years the team bought many players and had most of the Australian Diamonds line-up.
Everyone picked them as the Suncorp Super Netball League 'dream team' but they came in fourth in the first year and didn't make finals the next. It's that classic saying: they are a 'team of champions rather than a champion team'.
I don't necessarily want to play for the best club; I want to bring success and hit milestones together. I'm not saying I can change everything myself but I'll keep my standards high, let my play do the talking and, more importantly, relax and enjoy playing. 

Joining Magpies has brought me a new start professionally and personally. Funnily enough, before joining was a thought, I met a guy who plays for the football club there, and his story is pretty similar to mine.
He's American and got scouted to try out for AFL. He came over, they liked him, and he's been involved with the club for the last four years. He is six foot eleven, the same height as my brother, and we have been dating for the last six or seven months. 
In the early days, he wanted to make sure the decision to move to the Magpies wasn't to do with him. I reassured him it wasn't, that it was best for me professionally. But I won't lie, it has worked out nicely! 
We go to work together, see each other during the day. We're both new to the country but love Australia. Yes, he has met my mum. 
I'm opening myself up emotionally again. It's daunting and my self-confidence is taking time to build again, but we are taking things nice and slowly. I'm happy. And that's all I can ask for.
This is an edited extract from Leap: Making the jump to take netball to the top of the world by Geva Mentor (RRP $29.99, Hachette), out now.
More about: Collingwood | Collingwood Magpies Netball | Diamonds | Melbourne Storm | Melbourne Vixens | Queensland Firebirds | Sunshine Coast Lightning | Super Netball