She began boxing for fitness two years ago. She had tried her hand at touch footy and netball, but boxing got her in a way those other sports didn't. Before long she announced, 'I'm going to have a real fight.'
Then her trainer asked me to step in the ring with her.
It's not every day you're asked to spar with the mother of your three kids and the love of your life. But, then again, not many people are married to a very promising boxer, one who looks a serious chance of representing New Zealand at Olympic and Commonwealth Games level.
Roimata has put together an 8-1 record in gym fights across Australia and New Zealand. In a few months, she'll have a really big fight in the 57kg category to hopefully become the Kiwi champion. If she wins that, she'll be on track to achieving her goal of making the New Zealand team for the Tokyo 2020 Olympics and 2022 Comm Games in Birmingham. I reckon she's awesome.
Roi loves boxing. It suits her personality. She trains very hard and is the type who never lets excuses get in her way. The passion, the determination to succeed is there. In my opinion, she's a great fighter and could really go on and develop this into a genuine sporting career.
Admittedly, the sparring was pretty weird. It was last year down in Cronulla. Roi was preparing for a fight against someone roughly my height and her trainer asked me to step in the ring with her – just a tune-up against someone slightly taller than she was.
I can tell you from first-hand experience that she's powerful and very, very quick.
Fortunately for me, she was concentrating on body shots so there wasn't much chance of any facial injuries. If she had got me a good one, I would never have heard the end of it from my teammates. The boys would have been merciless. Still, I had the headgear on … just in case.
Roi has sparred with men in the gym and is perfectly at ease with the physicality of the sport. She is not a huge woman but can definitely hold her own against a variety of opponents.
The whole thing is very exciting for the kids Nixon, Maxwell and Matisse. When she's home she's home, and she's a wonderful wife and mother. And now, she's turned a fitness hobby into a genuine passion and quite possibly a career.
You can't help but admire that. Not many people could do that. I've tried to apply a few of her traits to my own footy career. Just not the punches. That's a send-off offence in my world.
THE DOUBLE BREAK
Turning up to a new club, in a new country, on crutches isn't much fun.
I broke my leg in two places in New Zealand's opening World Cup game against Samoa late last year. It was a double blow for me: I had just signed on with the Warriors and wanted to make a strong impression, and I wanted to fire in the Cup for the Kiwis.
The double leg break was a good one, if there is such a thing. Clean fractures of the fibula and tibia. I'm pretty familiar with serious injuries – I've had three ACLs in my career – but I've had a pretty good run the past few years.
When I arrived at the Warriors, the boys were out on the field putting in the hard yards. I was stuck inside on the bike. I was excited to be there, don't get me wrong, but it's not exactly how you dream of starting at a new club.
I knew if I kept working hard on my rehab my time would eventually come. Time on the sidelines really does make you step back and appreciate what you get to do out there on the footy field.
I had to convince myself that my leg – which now contained a rod and two plates – was stronger than before.
Even though I was born in Queensland, I have always had a soft spot for the Warriors. My whole family were full-on Kiwi. I came through the Broncos system and played for other NRL clubs, but in the back of my mind I thought that if ever a chance came, I'd just love to be a New Zealand Warrior.
I was at Cronulla, going pretty well and happy. Being part of the Sharks' grand final win was special, the first in the club's history. In that game, I came off the bench and contributed as best I could. It was a great year – and a great night! I'll have wonderful memories forever from my time with Cronulla.
But when my manager, who always looks out for me, quietly suggested I look at an opportunity with the Warriors, I kept thinking about how awesome it would be to duplicate what happened with the Sharks in New Zealand. Just looking at the Warriors' line-up and the enormous potential they possessed, I felt I had to be part of it.
I was excited when I first heard they were interested in signing me. I caught up with Steve Kearney. He shared his thoughts on how the team was at that moment and how he thought it could be moving forward with some new players – including me – on board.
At the time, recruiting Blake Green was only a whisper and I don't think Adam Blair had signed on either. Tohu Harris was there from the Storm but, in any case, they had some fantastic players on the books.
I knew the Warriors had an opportunity to do something great. We've got a pretty good chance in 2018 and, with just a few rounds to go before the finals, it's up to us to grab it.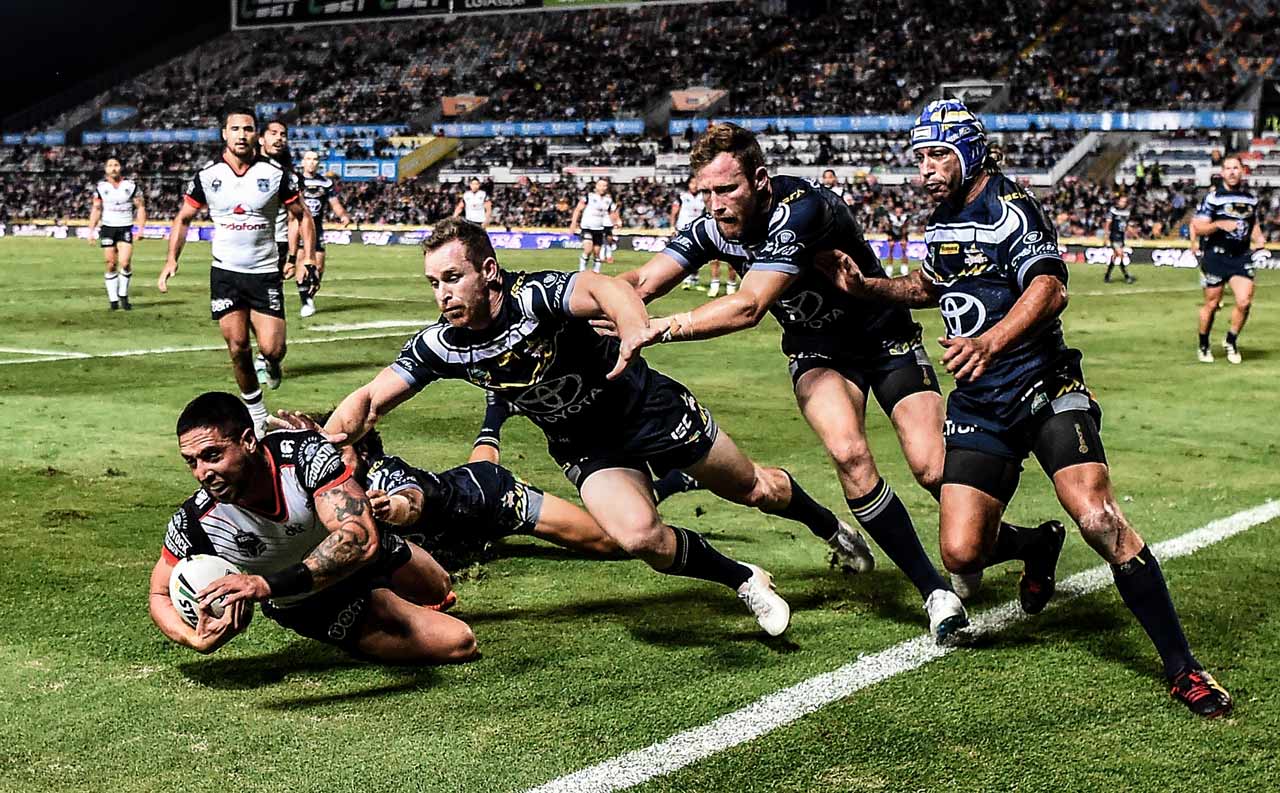 I played my first game for the club in the Intrust Super Cup – round 12, I think. Physically, I felt great but there was still the mental challenge to overcome. I had to convince myself that my leg – which now contained a rod and two plates – was stronger than before. I was fine in the end.
Having so many talented three-quarters such as Peta Hiku, Solomone Kata, David Fusitu'a and Ken Maumalo helped a lot. These guys are outstanding and watching them made me even hungrier to get out there.
We have a lot of depth. Every successful team needs it to go all the way.
The Warriors are in good shape heading towards the finals. We have the personnel, but we just have to get back to a consistent brand of footy. There have been a couple of horrible losses this year, as well as some brilliant wins.
The loss to the Titans wasn't good. We went in as hot favourites but got our tails smacked. The result hurt everyone and came as a sharp learning curve for us all. We didn't take them lightly but that game showed us that in the NRL any team can win against any opposition.
We learned that we must treat every game like it's a final. Leave nothing out there. Nothing.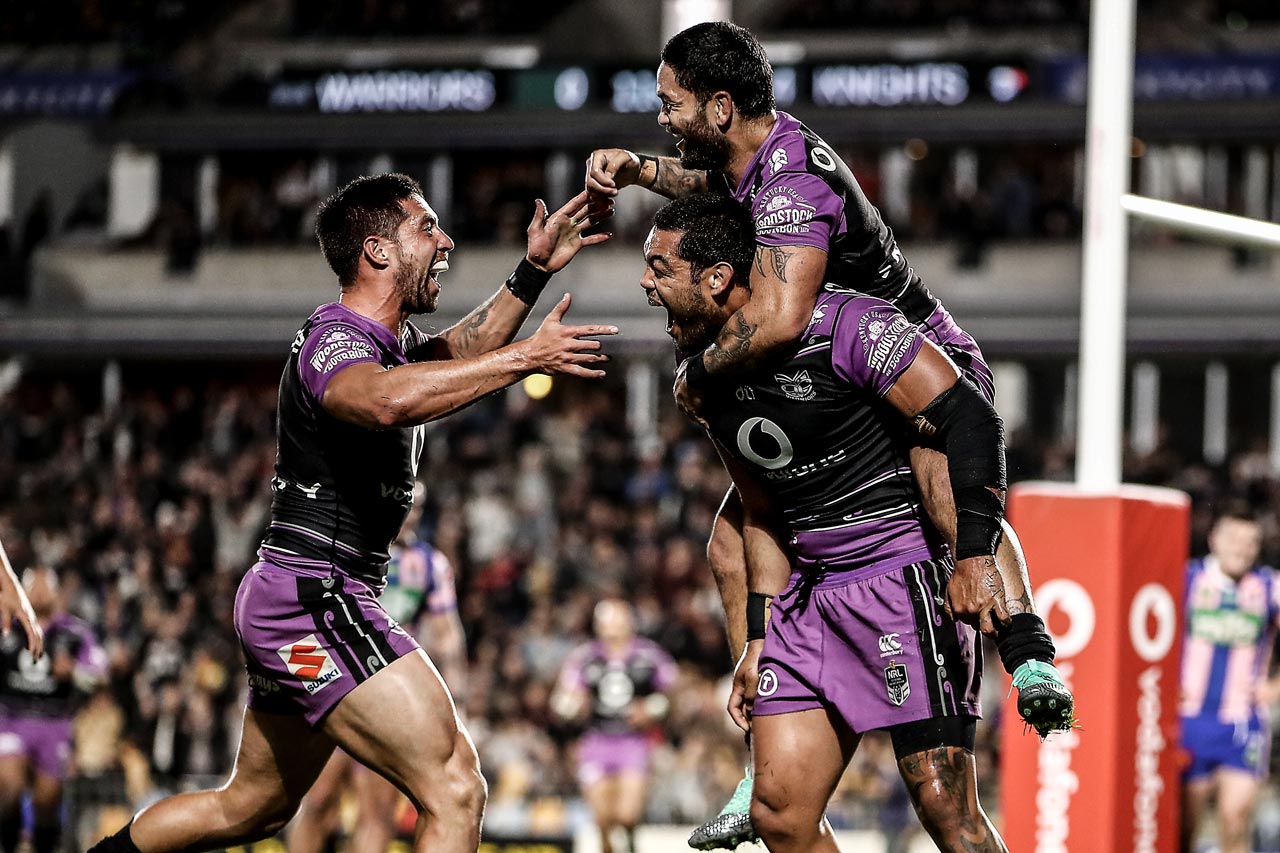 A GLOBAL VIEW
For me, one of the biggest things to take out of last year was the international game. From a Kiwi point of view, I was disappointed we didn't do as well as we might have. At the start of the World Cup, I thought our boys could have gone all the way.
But that tournament shone a bright light on how strong so many countries are becoming.
Maybe it's something the NRL or the Australian Rugby League authorities should capitalise on and adapt to the way the game is changing and see where the opportunities are arising.
Look at how countries such as Tonga and Fiji are coming – no, bursting! – on to the scene. It would be really cool to see them develop even more with games staged here or overseas. The fans love it.
I'd also like the Aussie authorities to help organise better pathways for the kids coming through the junior and school ranks in New Zealand. The Warriors are, after all, a key component of the NRL.
Could the ruling bodies implement a scheme or put something in practice to keep Kiwi kids in their native country, instead of them having to leave New Zealand as schoolboys to join junior schemes in Australia?
I just wanted to raise these questions for the future of the code. I am sure current NRL players would do anything to support such a plan for the code's future.
More about: Adam Blair | Cronulla Sharks | International rugby league | New Zealand | New Zealand Warriors | Rugby League World Cup | Tokyo 2020 | Women's Sport