A rallying cry for our game
There's been plenty said lately that's been negative about our game. But the reality is, the majority of that talk isn't about the game itself, it's about an issue beyond it. 
If we bring the conversation back to footy, there's a lot to look forward to. And there's a few reasons I feel genuinely positive about where Australian rugby is headed in the short run and further down the track.
For starters, there's less than three months to go until what, I think, will be an outstanding Rugby World Cup, in Japan. 
I was in Japan in April and things were really starting to ramp up there. I think it's going to be a brilliantly staged tournament and, for people watching in Australia, there's going to be some wonderful international games being played in a great time zone for us. 
It's an unusual thing for Australian rugby fans, who so often have to get up in the middle of the night to watch the Wallabies play in Europe, so I think that's going to be awesome. 
The Rugby World Cup is the third-biggest sporting event in the world, behind the Olympics and football World Cup. But there hasn't been a lot of discussion about it yet in this country, which is a bit surprising in some ways, but in many ways not.
Part of the reason it might not be being talked about so much is because the national team hasn't been as consistent as we would like it.
We've seen glimpses of what it can be – I think this Wallaby team can beat anyone in the world – but, consistently, we haven't been able to do that for a number of years.
The last time we were consistent was at the 2015 World Cup when we went from a pretty disrupted season the year before, with a lot of change, to within one win of being world champions. 
Four years later that opportunity is there again and I think we've got a really talented group who, if they stay healthy and perform well leading into it, can give it a shake. 
For the run-up to the World Cup, the Wallabies have five Test matches, including an abbreviated Rugby Championship.
By the end of the final Test, against Samoa at the new stadium in Parramatta, the talk will well and truly be on who can win the Rugby World Cup in Japan.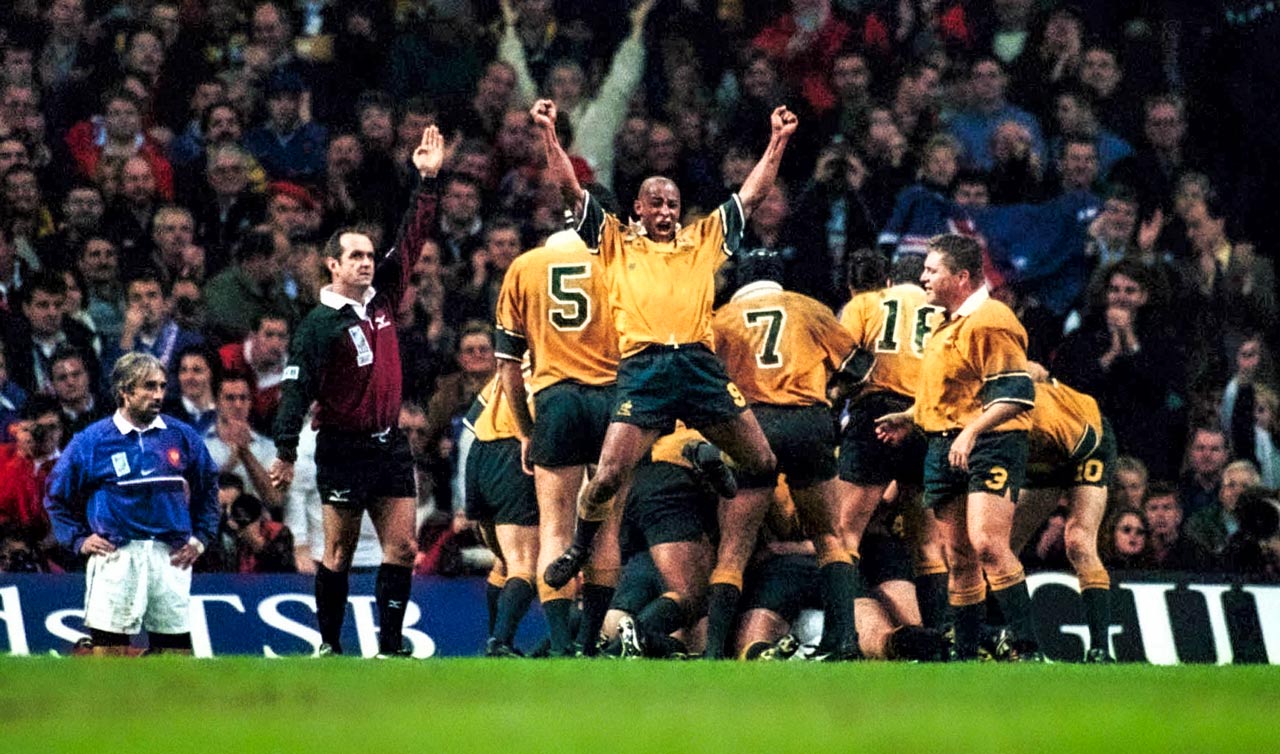 The aussie way
Whatever results the Wallabies have between now and late September, when the World Cup starts, they're going to run into detractors. But, in my experience representing my country, there will be no shortage of sources from which they can find that extra bit of inspiration they might want.
When we were preparing for the 1999 tournament, it was towards the end of an exceptional year in Australian sport. We had major wins on the global stage, including the Cricket World Cup, Netball World Cup and the Davis Cup.
The Australian cricket team was full of stars, Steve Waugh, Warney and the others, and there was the famous Herschelle Gibbs dropped catch in the semi-final. But the thing that sticks in my mind is that they never let up.
Once they got through that game, there was almost a sense of, 'Of course, they're going to win'. They'd found a way to snatch a semi-final that they had no right to win. You could feel that their mindset was spot-on.
Another big memory of mine from that year was the incredible determination of Mark Philippoussis and his teammates to sneak home over France. Beating France on clay courts, in France, to win the Davis Cup? No way you would ever have expected us to do that. But they did. 
With all that going on, we headed into our tournament that November on something of a national high.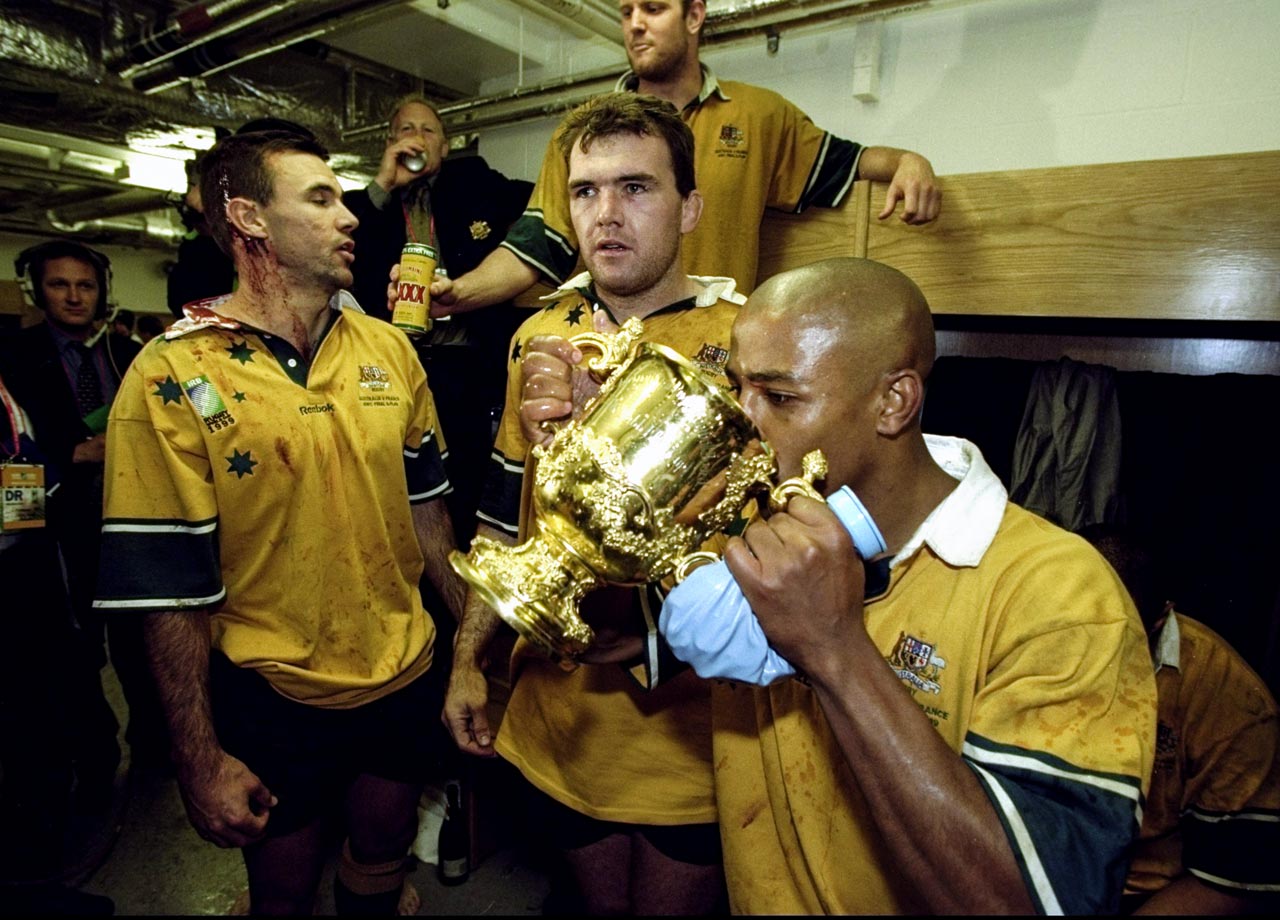 With that, came a lot of pressure and expectation. But, instead of feeling weighed down by that pressure, we thought to ourselves, 'We've seen our peers do great things, so why can't we?' 
There was a feeling that it was our time to shine. Yes, it was going to be tough, we knew that. Of course, we knew that. Winning big is never easy, but the reward could be huge.
For us, after we beat France in the final, it was an amazing sense of relief and accomplishment.
We may not be dominating sports around the world quite as much now as in '99. But there are still plenty of Aussie sportspeople thriving against the odds and winning where they weren't expected to. 

One current example is the Australian cricket team, which is going well at the World Cup. Just a year ago, they supposedly couldn't play 50-over cricket, they were this, they were that.
But, all of a sudden, with the same quality players and just a slightly different set-up, they're back in the habit of winning again and proving people wrong.
Ash Barty is another prime example of an Australian who is inspiring others on to great things in international competition, after she became the world's No.1 ranked tennis player.
It's the nature of sport. You're going to be tested. You're going to have doubts. You have to find a way to get the job done.
Winning when you're not expected to is the Aussie way. And, long may it continue.
More about: Ash Barty | Australian cricket team | Brumbies | Cricket World Cup | Davis Cup | International rugby union | Japan | Netball World Cup | Rugby World Cup | South Africa | Super Rugby | Wallabies | Waratahs