Gary Stickler - Contributor
The real John Millman
'Heart and courage.'
That was the text I sent to John Millman after he beat Roger Federer. Just those few words.
I'm in more of a consulting role now, but I started coaching John when he was 17. He's always had a big heart, but sometimes he gets into situations where he doesn't believe in himself and just plays a little soft. He's lost some matches doing that.
Against Federer, there were two big, big forehands late in the third set tiebreak where in the past he might have just hit the ball back and hoped his opponent might miss. They were special moments for John because he hasn't always had the courage or the belief to do the things he needs to do.
He's 29, but he's come of age. I've been coaching for nearly 50 years and I think this match will really make a big difference to him.
John sometimes used to get a little nervous. I used to say to him that his strength is he puts a value on everything he does, and his weakness is he puts a value on everything he does. Sometimes he doesn't take his opportunities, but he did against Federer. When he had the balls he went after them, which was a great thing for him.
It sounds silly, but John, his parents and myself probably always believed he was capable of beating Federer. In 2015, he should have beaten Federer, when he led a set and 3-1 here at the Brisbane International and then had 15-40 on Federer's serve in the next game.
He was relatively young in terms of playing at international tour-level then and probably just gagged a bit, but he's had a lot more experience now. I always think John has a chance every time he plays because he never knows when he's beaten. He just keeps fighting.
When he's away, we speak probably a couple of times a week. I do the same thing for Jason Kubler. I sit up and watch their matches, have a look at who they have to play, then send them information on how to match up their game.
The main thing is to give them something to focus on; 'These are the things you do well, these are the things that the other players are not as good at'. It was like that before John played Federer: just matching up your strengths against their weaknesses, because everybody's beatable if you believe they are.
That's the challenge for all of them. To believe.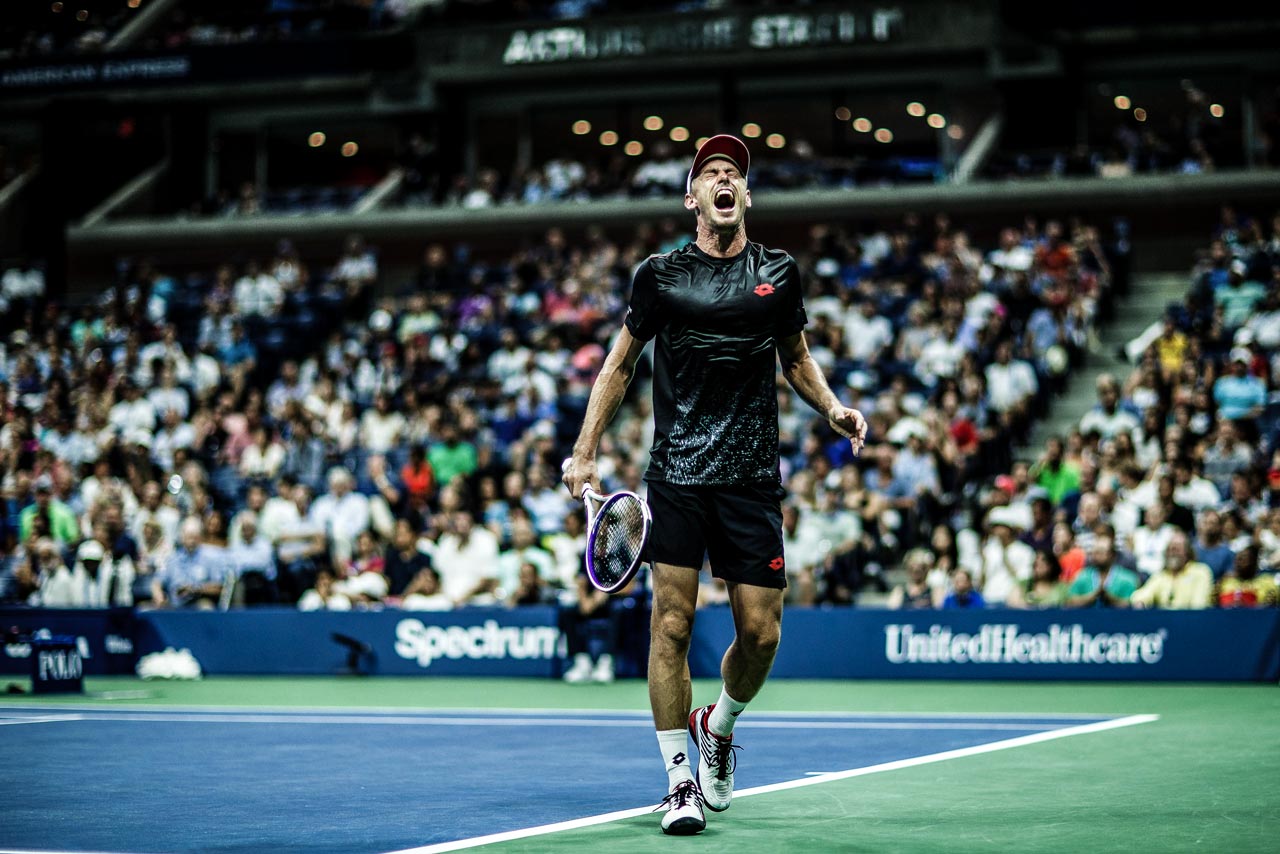 But John's real problem has been that he's been plagued with injuries for the last half-dozen years. That's what's held his ranking back. He's had the capacity to play at this level but just hasn't been able to be out there consistently, week in and week out. So our fingers are crossed that he'll stay OK, physically, for the final years of his career.
What specifically did I tell him on Monday night? I said that Roger, in terms of his age now, if you run him hard, move him out wide into the corners, it means he's got to do a lot of work early, and his fitness level isn't the same as when he was in his 20s.
Roger has a lot of trouble when you hit wide to his forehand, hit down the line – he always plays back across court, so you can just sit on that if you serve wide and hit wide to his forehand, you don't have to worry about covering the one down the line.
John's best forehand and his best backhand are both across court, so his strengths are to move Federer from side to side and push him out wide, and work him hard – and that's what he did.
But really, it all comes down to how well Roger serves and, if Roger didn't serve well, I believed John had a chance of beating him. And basically, that's what happened.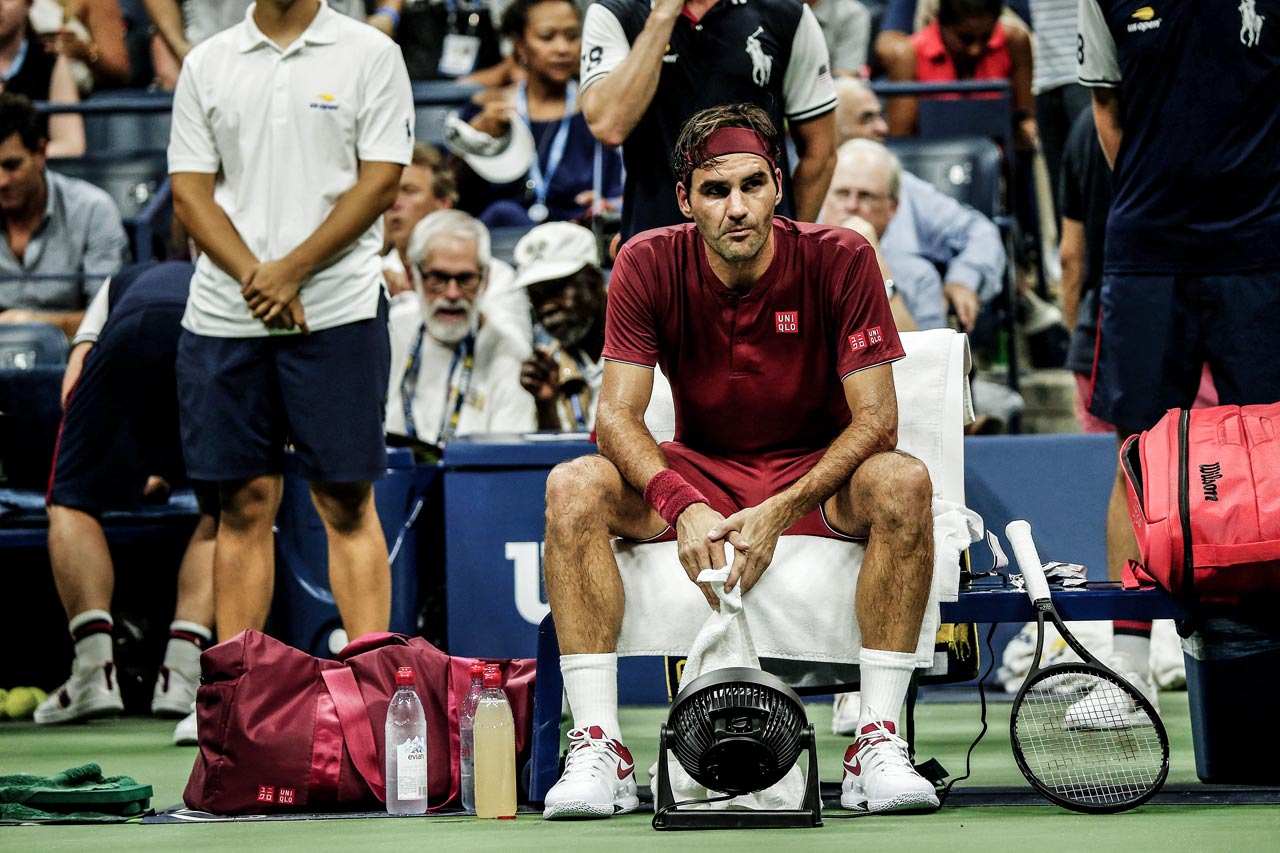 A GREAT, DETERMINED BLOKE
If John seems like a good bloke, it's because he is, and Pat Rafter's exactly the same. I've worked with both of them and there's a lot of similarities.
What made Pat a champion was not just how well he volleyed and how good his second serve was – it was his heart and who he was as a person. And when you're working with younger kids, you're always looking for that little point of difference. 
There's a good saying in the movie The Greatest Showman: 'I don't do things the same as everybody else, or I'd be the same as everybody else'. To be good at something, you want to be different to other people and sometimes that might make you fail, but it also gives you a chance of succeeding.
Pat was always different, John was always different. They're both real characters with massive hearts, and good movers who worked hard on their movement, so they were similar in that way.
When Pat lived up at Coolum, I used to take John up for a hit every now and again. John was in his early 20s, but he'd been in and out with injuries and I wanted Pat to have a look at him because I thought he was someone special, just as I thought Pat was someone special.
They have different game styles: obviously Pat's a serve-volleyer; John's a baseliner. But if there's a competition for who's the best bloke, it would be very tight. Pat was Australian of the Year, and John's the same type of person.
It sounds silly, but John, his parents and myself probably always believed he was capable of beating Federer.
In the early days, when he was playing Futures tournaments at all the different venues here in Australia, they'd have corporate events and some of the players would be asked to come along to hit with the sponsors.
John would always turn up to all of those things. Somehow or other, more famous tennis players at the time would never turn up, but John was always there. He always believed he had dues to pay and he's always made himself available like that, which is one of the things people have always admired about him.
We'd always put some of our younger juniors around some of the older ones so that the work ethic might rub off on them. John would always spend time hitting up with people no matter how average they were, and he would make them feel good about themselves.
Obviously family is very important to him, and the relationships he has with people. And he believes there are no shortcuts to become good at anything you do; it's just hard work. He sees that almost as a badge of honour, in terms of how hard he works. Pat was the same.
Back in those Coolum days, Pat thought John had something special. He thought he had a few problems with his technique that might let him down, but people never want to underestimate John, because he always finds a way, as he did against Federer. He might not have the same flair as some other players but he makes up for that in determination.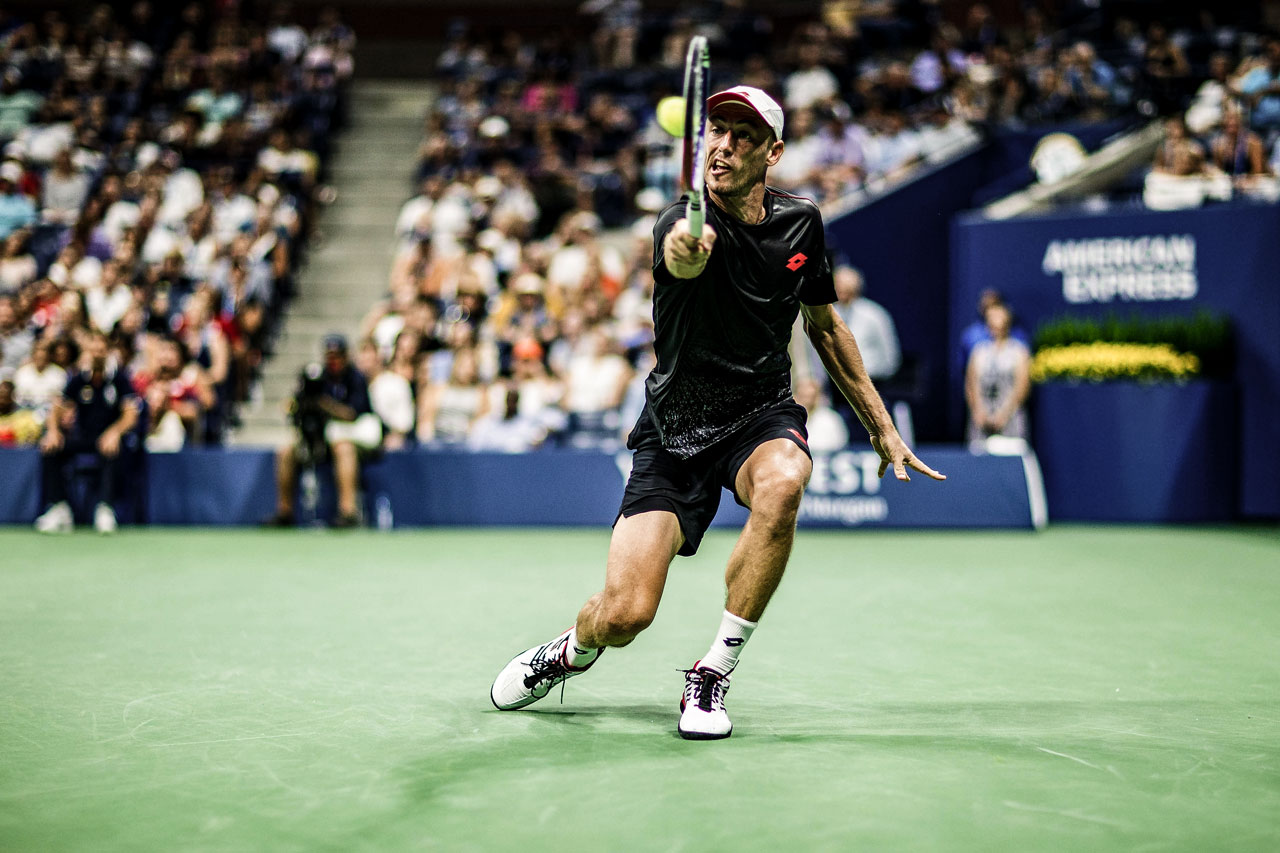 HE'D PUNISH HIMSELF
John first came to see me when he'd just finished school at Churchie. He and his dad, Ron, came and asked me if I'd work with him. He'd done well as a 14-year-old but he'd sort of dropped out of the scene in terms of results as he got older.
So I worked with him from 17 through 'til he was about 24, on court pretty much every day of the week. Then for a couple of years after that, when he was away a lot more, he'd come in and out.
We encouraged him to accept a scholarship at the Tennis Australia National Academy because it would assist him a lot financially.  When he's home now, we catch up and talk about where his game's at and John's always been brutally honest about everything.
Every time you finished a session with him, it didn't matter how tired he was, he'd take the initiative to do some extra things on his own, whereas the ones who aren't quite as good get through the session and find a way just to go home after that. John doesn't. He goes into the shed and pulls out the fitness equipment and does some extra work. He always wants to be better.
John would punish himself if he played a bad match. He would go out and do extra serving or extra running. He felt like he hadn't worked hard enough and that was why he wasn't getting the results. He's a lot smarter now with his physical training, because sometimes he'd overtrain and get injuries. Sometimes John trained long, but he didn't train smart.
If there's a competition for who's the best bloke, it would be very tight. Pat was Australian of the Year, and John's the same type of person.
With John, and with Pat, sometimes it's about who they are as people that allow them to be successful – not some of the results they're getting when they're in their late teens. So many kids do well, but they're only kids and they haven't fully matured yet, so you just don't know where they're going. With John, you always had a feeling he could be good, because of the size of his heart.
There's a range of things you have to work on to succeed at a national level but, in a a nutshell, you've got to be able to hit the ball hard, you've got to be able to run fast and you've got to be able to compete. John was always a competitor, and he always had a good set of wheels, so he just had to be able to increase his racquet head speed to hit a lot harder. And then understand how to play the game, as well.
We do have a fair bit of banter. John hates being at the net, so at one practice session when he said, 'I want to do some volleys', I said, 'Nah, we're not going to do volleys today' and started wheeling all the balls away and packing up.
He was in his 20s then and I said, 'What's the point of doing volleys? You never go to the net anyway; you're only practising something you're never going to use'. So we finished 10 minutes early. He got pretty upset that day. But he was back again. The next day, we did volleys.
Sometimes he has a go at me and I just pretend I don't hear him, and that makes it worse! Pat, too, one day when he about 18, he smashed his racquets, and belted balls over the fence, so I came the next day with my bicycle helmet on and we trained like that. It's all about the relationship and trying to get them to tread the right path to where they need to go.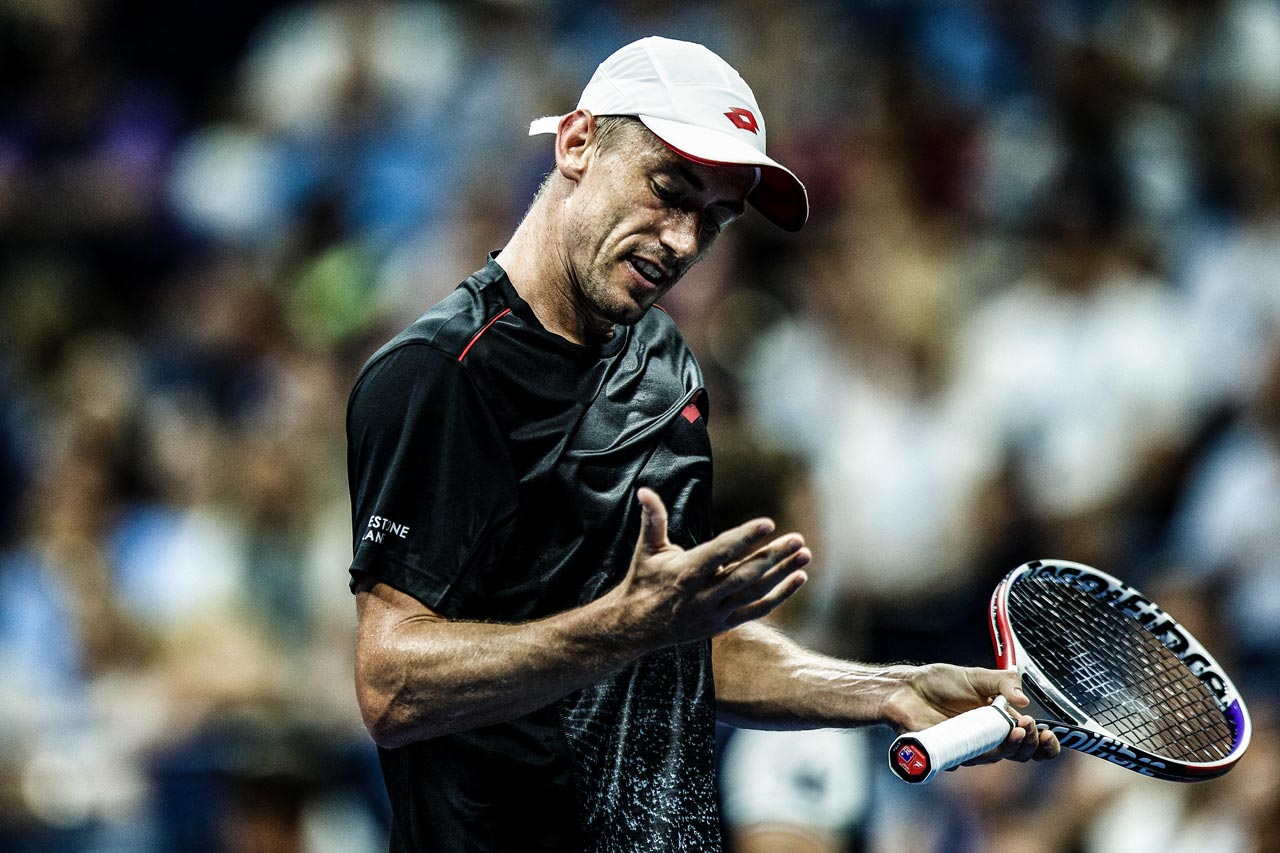 NOT THE UNDERDOG
The Millmans are just a great family.
John has four sisters, and he has a special relationship with all of them. The older three girls, they pretty much mother him. When he was travelling to tournaments when he was younger, a couple of the girls would go away to look after him. Bronte, the younger one, is a bit more fiery!
When John made the top 100, they had a special do over at the house and invited everybody who'd been part of John's journey and they'll do the same thing now that he's top 50. It'll be a pretty relaxed affair. Just a BBQ, that sort of thing.
Even if he doesn't beat Novak Djokovic in the quarter-finals, he's going to be close to top 30. He's had a number of wins over guys in the top 20, but this is his first over someone in the top 10.
He's represented Australia at the Olympics. He's played Davis Cup, he's going to be close to being the No.1 Australian behind Nick Kyrgios now, so he's ticked a lot of things off his bucket list.
He's played on centre court at Wimbledon and the Australian Open, he's beaten Federer on centre court at the US Open. For him to be a top 20, top 10 player, that would be something he would never have dreamed he could ever be. But by taking each match in his stride, it takes him one step closer to where he could be.
John would punish himself if he played a bad match. He would go out and do extra serving or extra running. He felt like he hadn't worked hard enough and that was why he wasn't getting the results.
I always believed John could be a top 50 player, but when he started having wins over people in the top 30, top 20, I started to believe he could go a little further than that. Personal qualities are a big part of what make people exceptional at what they do, so he's got those in spades.
John's said he nearly retired after he needed the shoulder reconstruction, and he's his own man. Pat was, too. But the key to working with people like that is to have them believe that everything is their idea, and just keep suggesting they continue in a certain direction.
John loves the game too much not to have come back. He might be saying, 'I'm probably finished', but I never believed that. It's almost like John's out there fishing, throwing out a line to people to try and get a bit of a response.
Injuries have probably cost him four or five years, but you can't think about it that way, because maybe those years of being out gave him a different perspective about himself and where he could sit in the game and what he has to do together there. The journey you've had is what makes you, and it's a lot about where John is today.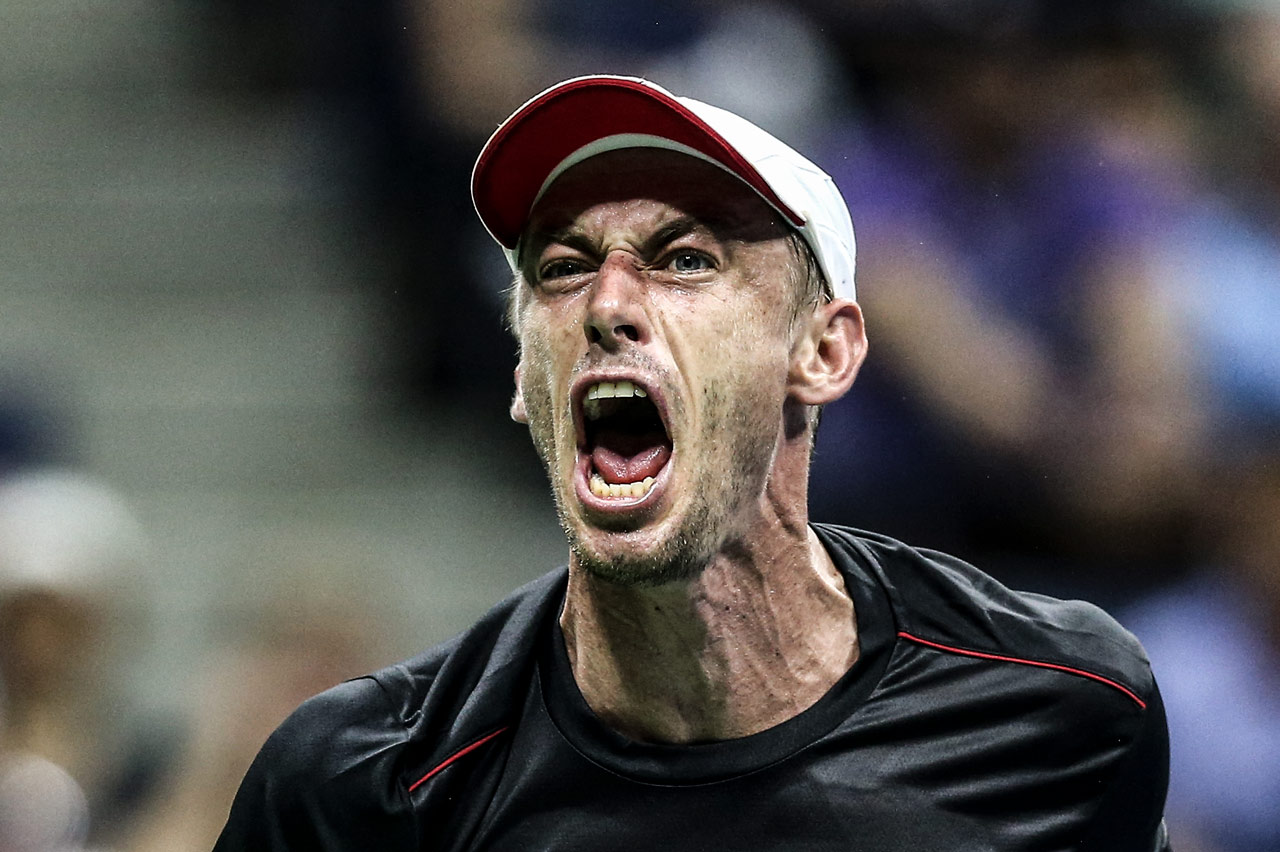 Right now, this month, Djokovic is probably the best player in the world. But you'd never want to tell John that this is going to be a tough match because he doesn't see it that way. He thinks that any match he goes out there to play he's in there to win, and so do all the better players. They fight 'til the end.
I've always tried to say to my kids when they've had a special win, 'That's just a normal match for you, didn't you realise you were that good?' That's what John needs to believe: that he's not the underdog, that he's as good as they are.
John's game is to push and work his opponent around, and his strength is his movement and his fitness level. Djokovic could get a little bit fragile in the heat, so similar to what he did against Federer, John needs to just push Djokovic around and wait for his opportunity. He's not going to try drop shots and all that sort of stuff, because he's not a flashy fella.
It's about heart and courage. It always is.
More about: Australian Open | Davis Cup | John Millman | Novak Djokovic | Resilience | Roger Federer | US Open Tennis | Wimbledon