Aussie cricket & the double-edged sword
It was Kepler Wessels who first introduced me to 'the Australian way.'
Kepler played 24 Tests for Australia before returning to South Africa to lead the Proteas after isolation. He had experienced first-hand how cricket was approached in Australia – and what that demanded of opposing teams.
I was on my first tour to Australia in 1993. For South Africa, the Aussies had always been the benchmark. We had not been exposed to international competition and it was difficult for us to imagine what it would be like in the middle against Australia.
Kepler sat the batting group down at the start of the tour. 'I want you to be prepared,' he said. 'It will be noisy on the field. The game will be confrontational. Respect will be earned.'
I understood what he meant as soon as the first Test began.
The Australian way, to me, is the combination of a great cricketing intellect and a non-negotiable cricketing values system. That has stood Australian cricket in really good stead over many, many years. Guys play with a real competitive intensity. It's uncompromising.
But to every upside there's a downside. It could be that an uncompromising mindset makes a person blind to other, potentially better approaches to the game. Or that evolutions in strategy are shunned due to a dogmatic adherence to traditional methods.
My role as a coach is to highlight and create awareness around the 'other side' of the strength. If there is awareness and humility in addressing the downside, the process can make the upside far more powerful.
In terms of this BBL campaign, the first question I asked myself was, 'What are the kind of things that I can see within this Australian space that I must either enhance, because it is a real positive, or I must quieten, because it is a real negative?'
And that flowed into the next question: 'Why would a bunch of Australian cricketers buy into the coaching philosophy of someone from South Africa?'
For George Bailey, for D'Arcy Short, for Ben McDermott, for Dan Christian … who do I need to be to them to help them enhance their strengths, mitigate their weaknesses and max out their potential in this BBL?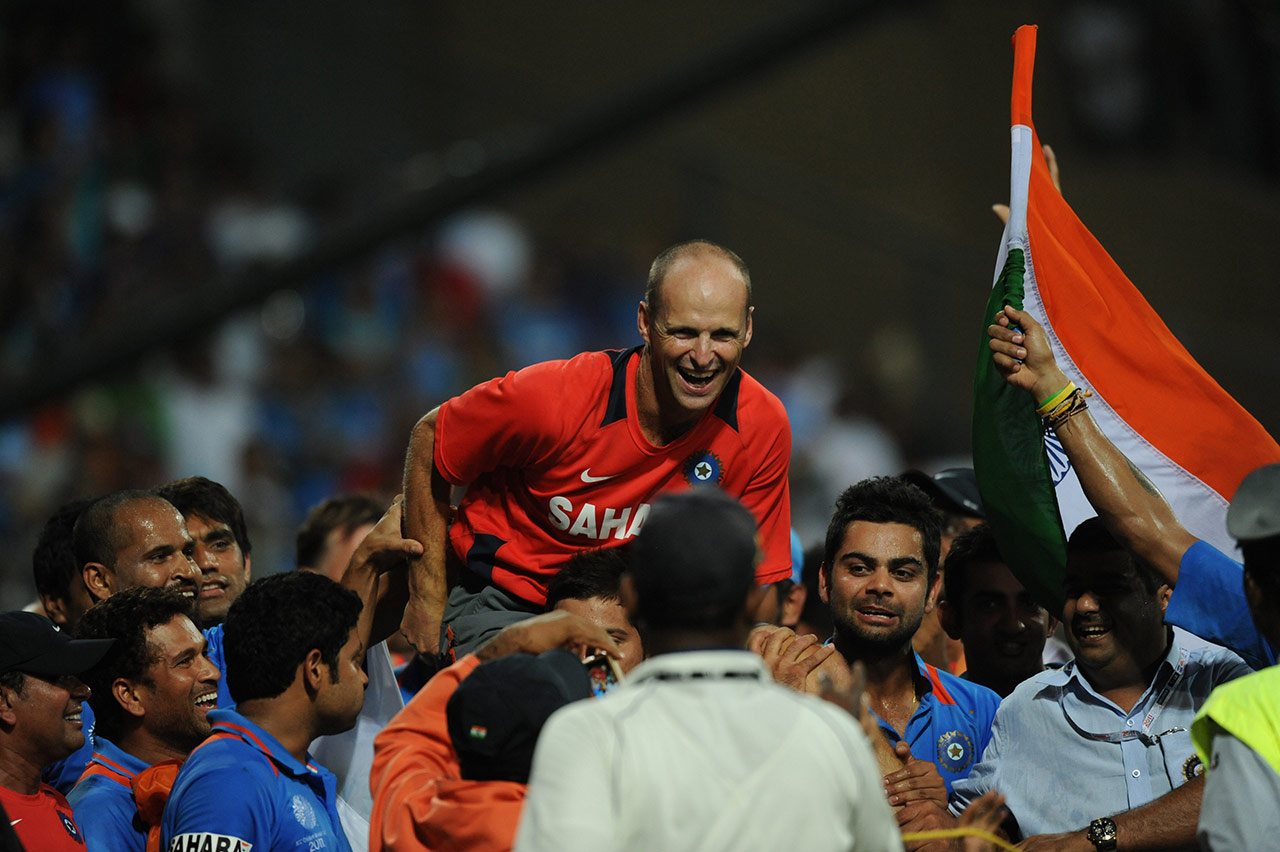 DINNER WITH DAN
There is a distinct advantage and disadvantage to being an overseas coach.
The challenging aspect is understanding each player on a very personal level despite not being from their system or environment (Adam Griffith, the head coach of Tasmania, was a tremendous help in this regard).
The positive, on the other hand, is that you arrive with very few preconceived ideas. A fresh set of eyes and zero reference points.
Simon Milenko is a good example of this. Before the tournament, I was given some intel that supposedly outlined who Simon was and how he played. But, as the BBL unfolded, we realised he could fulfil a completely different role to what was initially forecast.
Starting with a blank canvas gave me the freedom to ask, 'Why is that seen to be his strength?' and, 'Is there a better course we can chart with him?' That made a massive difference, for Simon and the team.
These principles are as true coaching the Hobart Hurricanes as they were the Indian national team. Listen. Understand. Create an environment in which players' needs are met and the chances of them succeeding are improved.
The first question I asked myself was, 'What are the kind of things that I can see within this Australian space that I must either enhance, because it is a real positive, or I must quieten, because it is a real negative?'
It's not about coming in and dumping a one-way philosophy on a group of players. I don't believe in that approach. For a coach, there can be no learning without listening.
I made an effort to connect with all the Hurricanes players, but Dan Christian in particular.
We had dinner together, just the two of us, about three weeks ago. It was an important moment in the season. It presented an opportunity for Dan to understand who I was, and for me to understand the man behind the professional cricketer.
At the beginning, I didn't really know where he best fitted within the broader team strategy – where to bat him in the order, how to use him with the ball, those kinds of things. We discussed what we felt was his true value to the team and what the team needed of him.
I now know him better. And he got to know me on a much deeper level, too.
Had we not had that conversation, our understanding of each other would have been significantly less and the likelihood of the Hurricanes getting the most out of Dan massively reduced.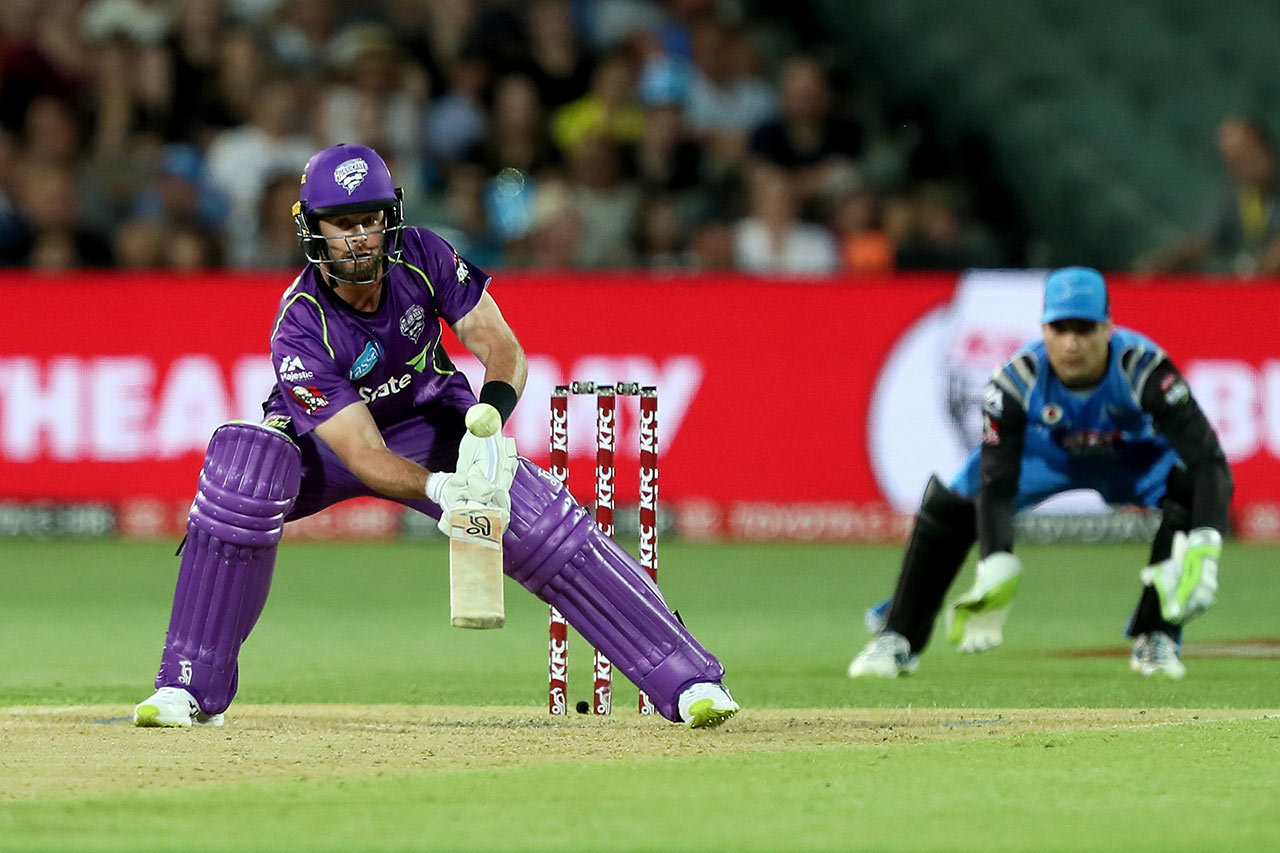 THE RISE & RISE OF DATA
I have written a lot about the human aspect to coaching to this point, but there is another element that is growing in importance all the time.
Data. As the Twenty20 format matures, analysts are picking up more and more compelling trends in the way the game is being played – in certain conditions, against certain opposition etc.
Before the semi-final against the Scorchers, for example, we made a decision about the playing conditions and looked at the trends and the history that exists in that space. We broke up the game into different components, analysed potential weaknesses within the opposition and sought to exploit them.
We knew that if we got ourselves into a solid position through 15 overs, we could really exploit those last five overs from the Scorchers and max out – especially because they'd lost two key bowlers in Ashton Agar and Andrew Tye, who is an incredible death bowler.
We ended up taking 76 runs from those five overs.
The same applies to batting. Batsmen once looked at Twenty20 cricket as an opportunity to smash the ball around a bit. Big shots, not much critical thinking, hit-and-giggle.
Those days are long gone. The game has evolved. And so, too, have the tactics and methodology underpinning it.
Let's take D'Arcy as an example.
I can't take credit for D'Arcy. He was called up by the Hurricanes the season before I arrived. But what I did observe over the course of this Big Bash League season was how, after many conversations as a batting group, he developed a greater understanding of how to construct an innings that would take him deep into the 20 overs.
It wasn't about smashing the ball out of the ground one delivery and skying it the next. It was about looking at every ball and asking yourself, 'Did I make maximum use of that delivery?' It's about understanding the structure of a game – aiming to get to 120-130 after 15 overs, looking to convert that into a score of 170-plus, knowing your role in achieving that.
Batsmen once looked at Twenty20 cricket as an opportunity to smash the ball around a bit. Big shots, not much critical thinking, hit-and-giggle. Those days are long gone.
The marriage of D'Arcy's power with situational awareness has taken his game to another level. And I believe that applied to the Hurricanes' broader batting group throughout the BBL. We might not have won the final, but we were the most consistent batting unit throughout the tournament.
I predict that someone from outside cricket will one day take analytics in the game to another level. They will look at data in a way cricket people don't. They'll come in with no preconceived ideas, decipher the numbers objectively and wonder why none of us can see what they do.
But, as I mentioned earlier, with every upside comes downside.
Sometimes a coach can be guilty of being overly technical. They come up with so much information that they confuse the player. There's a middle road one needs to be conscious of – an understanding of what people are prepared to accept and not accept, and how willing they are to look at things slightly differently.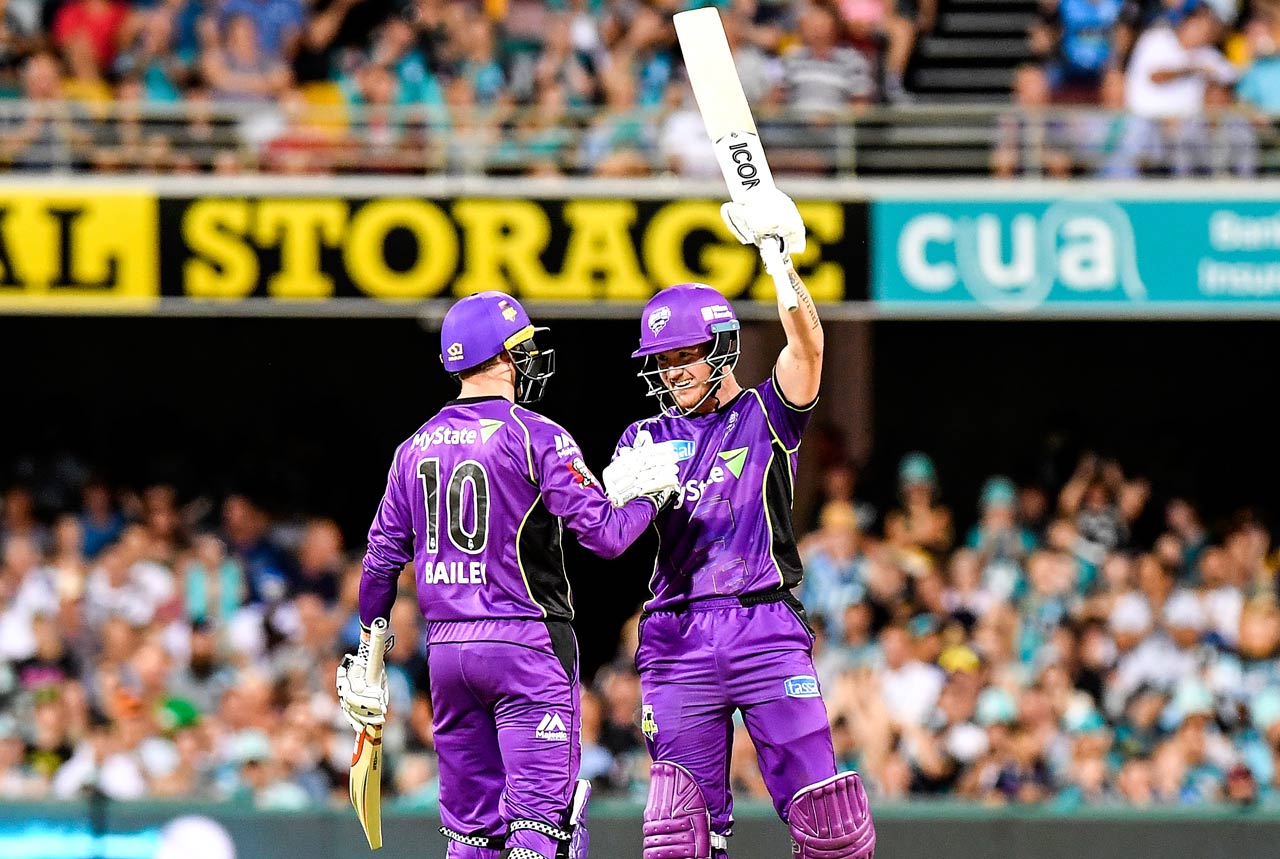 THE INTERNATIONAL CIRCUIT
Ultimate, winning is what we're judged on. But losing is what we learn from.
The Hurricanes lost three consecutive matches heading into the semi-final against the Perth Scorchers. That made us stop and ask ourselves, 'Are we missing something here?' and ultimately led to the plan we took into the semi-final against the Scorchers.
It is easy to gloss over imperfections in your performance when you're winning.
Losing, approached in the right spirit, can help you to identify, address and rectify them.
There will be lessons taken from losing the final to Adelaide. I think our conversations ahead of next season will be quite different to the ones we had at the start of this campaign.
It will be from a starting point of, 'We have a real chance of winning this thing.'
Whether we won or lost the final, I was always going to remember the friendships and bonds we'd made most fondly of all. These two months with the Hurricanes have been memorable on many levels. We have experienced and learned a lot together.
We can be very insular in the way we live our lives. Not just cricketers, but people in general.
I find the global Twenty20 circuit challenges that. You have a situation where players and coaches and support staff – of different ages and different countries and different cultures – gather together for a concentrated period to form a team.
That immediately forces everyone out of their comfort zone and exposes them to new personalities, cultures and ways of thinking.
Those who are prepared to put themselves out there enjoy friendships and camaraderie that are long-lasting. I'm sure that will be the case with this team. 
More about: Big Bash League | Hobart Hurricanes