The ball that changed everything
It was a really tough time when I came to Australia. I'm a pretty hard-working person. I never asked anyone for financial help or anything, you know? But no one accepted my Master's degree here, so I went the hard way and said, 'Let's do a labouring job.'
I thought, 'I'm physically fit, I'm young, I'm energetic, I'm strong, let's work hard doing labour.' This was seven-and-a-half years ago.
I got a job in Bendigo picking fruit for eight hours a day. Each day I would drive nearly two-and-a-half hours each way from Melbourne. I was literally leaving in the dark and coming back home in the dark, so it was tough. Eventually I had to find something else, and I found a labouring job at a fertiliser company loading and unloading the containers.
It was a tough job with the chemicals and stuff. It was harder than fruit picking, but it saved me the four or five hours drive and I tried to spend those hours training and playing cricket here and there. I was striving for better, so I started a Level 2 cricket coaching course, and while I was doing the course, one day we went to see a Victoria Bushrangers training session.
We went inside the Melbourne Cricket Ground. It was the first time in my life I had been there, and the Bushrangers were having a full session with the ball. I asked them if I could bowl and their coach Greg Shipperd looked me up and down and said, 'What do you do?' I said 'I'm a spinner,' and he said, 'What kind?' and I said, 'I'm a leg-spinner.'
I was just in casual clothes, sweatpants, a normal t-shirt, no training shoes or joggers or anything. Rob Quiney was batting – he played a Test match a few months after that against South Africa. I thought he was a fast bowler because he was tall, he was a big guy, and so I bowled my first ball to him.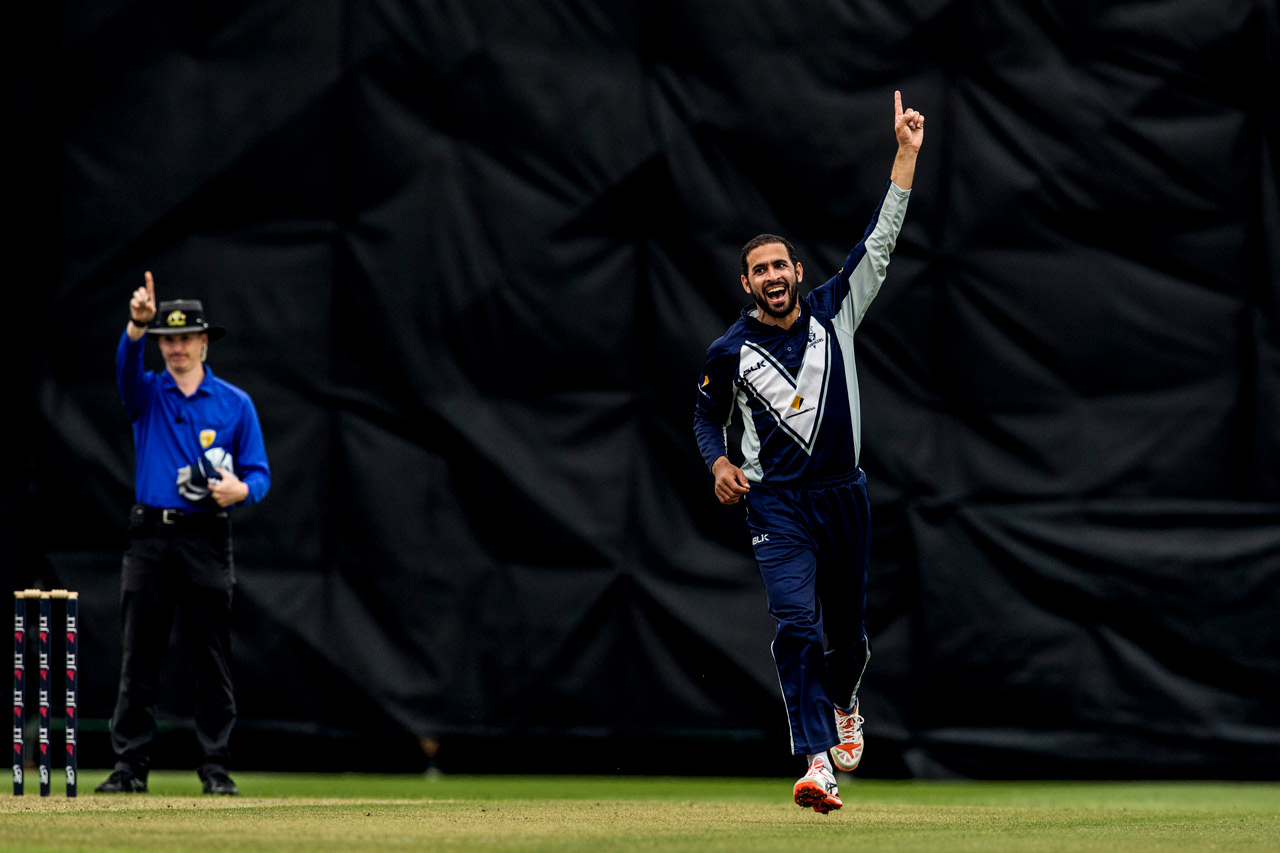 BOWLED 'IM!
That first ball was a leg-spinner that turned massively, and it went through the gate and bowled him. Then I bowled the second one, a wrong 'un, and he went the other way and the ball went the other way too. It didn't bowl him, but he missed it too.
When I looked back, everyone was watching me.
Then the coaching co-ordinator said, 'He's going to stay and train with us.' Before this moment, I hadn't bowled a single ball for four or five months. But I bowled to Glenn Maxwell, Quiney, Cameron White, Brad Hodge, and David Hussey was there too. I bowled to them for an hour and they all struggled.
I was excited, I was thrilled. I thought if I can do this at an indoor session where the ball doesn't turn much, then I can do much better on a cricket field. That was the time when I started hoping. In that moment, my goals, everything, my whole mindset was changed.
I was just in casual clothes, sweatpants, a normal t-shirt, no training shoes or joggers or anything. Rob Quiney was batting – he played a Test match a few months after that against South Africa.
From there, the coaches asked me, 'Do you want to bowl to us from time to time because we don't have any spinner?' Jon Holland was injured at the time and I said, 'Yeah, I did.'
I started taking time off from the job, played grade cricket and I was taking wickets everywhere. Meanwhile I was bowling to the Bushrangers non-stop, almost every second day, and then I trained with the Aussie team.
Soon people started saying I could play for the Bushrangers. When I did play for Victoria, I took a lot of wickets and I said to myself, 'Why not Australia?'
In 2013 I was lucky enough to play three One-Day Internationals and two T20 Internationals for Australia.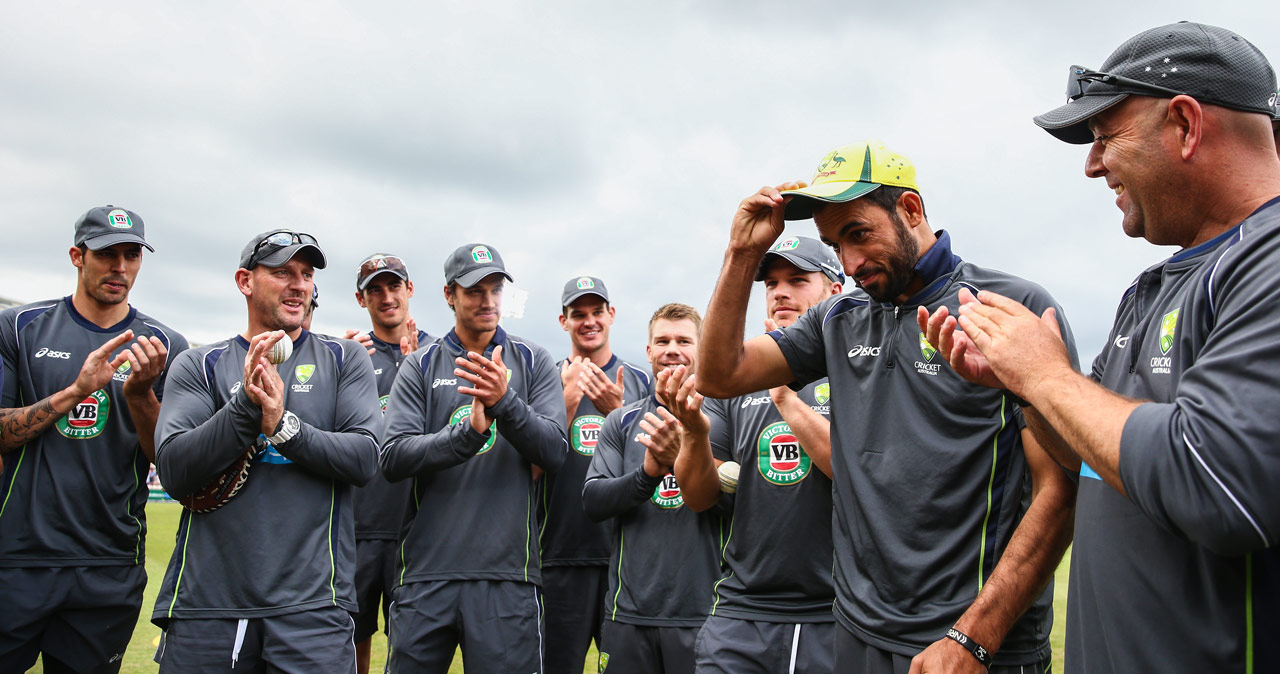 MY LOVE FOR TWO COUNTRIES
I will be forever Pakistani Australian. Not many people are going to tell me I'm just an Australian cricketer. There will always be the words, Pakistan-born Australian cricketer, before my name and I'm proud of that. I'm very happy to be part of these two beautiful countries.
I still love Pakistan, that's my country as well. It's where I was born, where I grew up, where I studied a Master's degree in political science and international relations, where my family and many of my friends are. I love both countries in every way, and there are a lot of similarities, maybe not in culture and tradition, but in sports culture and a lot of other things.
It doesn't matter to me that Pakistan is a poor country, that in some places the streets are broken, the sewerage system is no good, that there is no electricity, that it's not really clean and the facilities are not that good, that it's too hot or too cold. There are 190 million people living in the country and if you go there, they're all happy in some way.
There will always be the words, Pakistan-born Australian cricketer, before my name and I'm proud of that. I'm very happy to be part of these two beautiful countries.
Here in Australia it's so beautiful. It's so nice and clean and the lifestyle is good here. But the first world problems are different. In Australia, you pay a lot of tax and that really puts a lot of pressure on you.
I pay almost 60 percent tax in a true sense. I'm on the highest tax bracket of 47.5 percent, then I have to pay Islamic tax, which is only 2.5 percent, but it's from my savings which I've already paid tax on from my pay. Then when I buy fuel or food or a house, I've still got to pay more taxes.
So it's kind of hard. At the end of the day you think you're earning a lot of money, but you almost pay 60 percent in taxes.
The monthly bills also drive me crazy here. In Pakistan, there is only the electricity bill and almost everyone lives in their own home. The motorways are pretty good too. They built many of them in the last ten years, they are brand new, and you can just drive as fast as you can and get anywhere really fast.
So there are different problems in different countries, you know?
A THUNDEROUS SUMMER AHEAD
I'm extremely excited about the Big Bash. It's a good time of the year, a little bit more fun for families and the team and for ourselves as well. It's a little bit different from traditional cricket.
To be honest, I've been having a really good season so far. I finished the JLT One-Day Cup as the third leading wicket-taker and I've taken 15 wickets so far in the Sheffield Shield. I'm in really good shape, I'm happy with my bowling and I feel like I've got a really good rhythm so hopefully I can bowl well for the Sydney Thunder too. That's my job: to bowl well. And hopefully to enjoy my cricket for next four or five years.
My hopes have never faded of playing Test cricket for Australia. You have to be realistic, but I'm 35 and being a spinner you have a long life. Look at Brad Hogg: he's going to be 47 next year. So these things make you hopeful.
But at the end of the day, it does look hard to play Test cricket. I might play T20 cricket for Australia again if I play really well, and if someone gets injured or they pick two spinners.
If the opportunity comes, I'm ready to go and I will take it with both hands.
PICKING UP AUSSIE HABITS
I love the tradition of celebrating with the team song. The other players drink beer and I drink soft drinks or water, which is all good. I understand the culture here and I don't have a problem with it. It's what people do, it's how they live and how they like it.
We don't celebrate Christmas because of our religious beliefs but we do get together for dinner or lunch like other people on Christmas Day, having a BBQ or going out somewhere. I'm a pretty good cook, but a lot of the best dishes from Pakistan take five or six hours to cook, so it's easier to have a BBQ. We have sausages, lamb, chicken. We are meat lovers, so we have plenty of meat at Christmas time.
I've picked up a lot of Australian sports lingo in eight years. Things like, 'Shit happens,' and, 'It is what it is.' I'm well and truly into it, it's great fun.
More about: Big Bash League | Sydney Thunder