Ewan Porter - Contributor
A better person for knowing him
He just has this composure.
I think the emotional maturity that Jarrod had from such an early age after having cancer as a teenager flowed on and helped him out there on the golf course.
There are so many thousands of golfers who are all equally talented physically and Jarrod definitely had the physical talents. But I think because of what he'd been through in his life personally, I'm pretty sure that when he was playing golf, he wasn't too worried about any adversity that he faced out there.
When I was in my early and mid twenties, I used to get frustrated at the drop of a hat, as many young people do on the golf course. Jarrod was able to brush it off with aplomb. Nothing really concerned him too much, and as I said, I think that's directly correlated to what he'd experienced in his early years.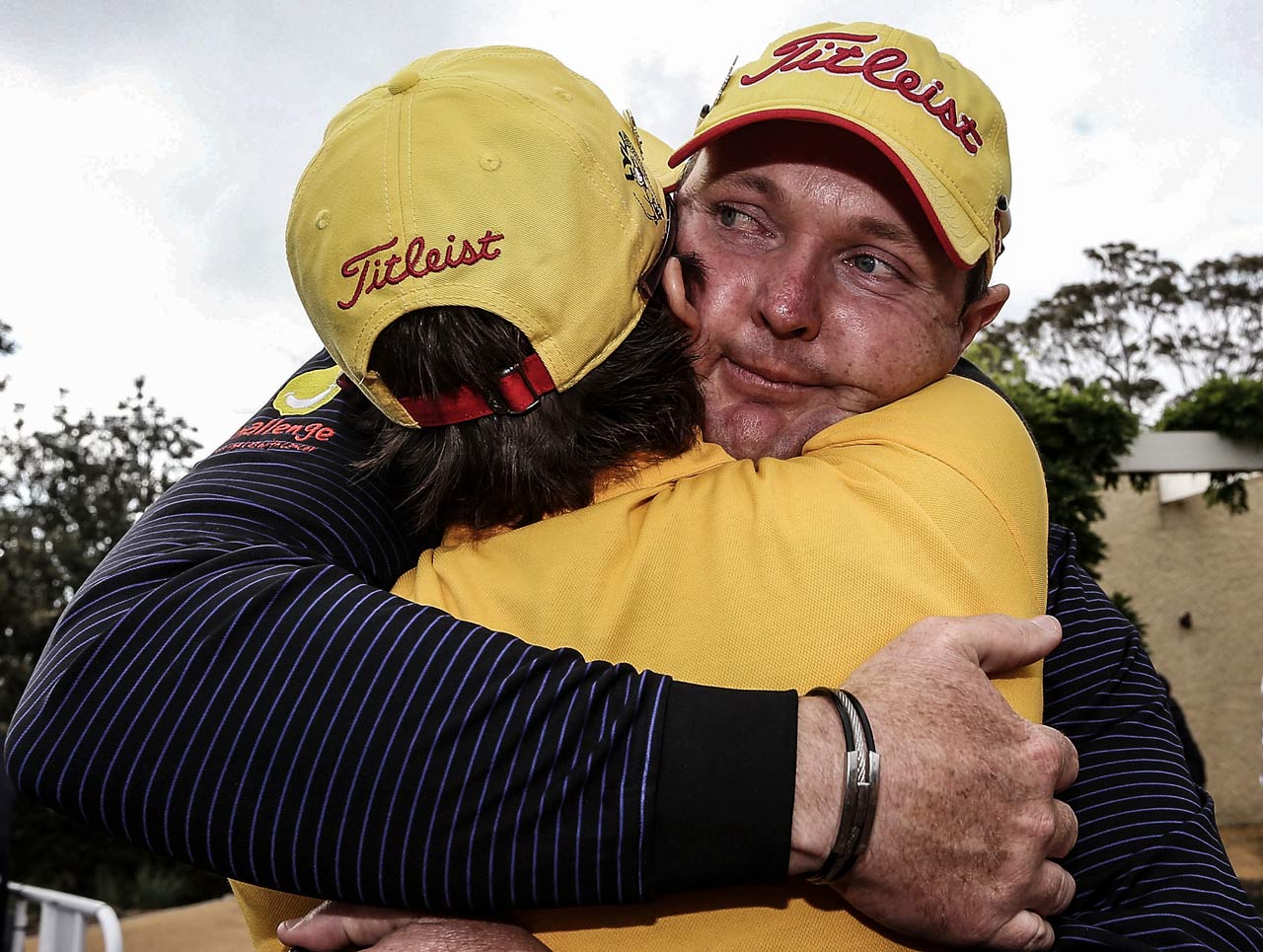 big in america
Jarrod Lyle and I are both 36. I first met him years and years ago playing amateur golf in 2000, but it was only very briefly.
The first time we actually played golf together was at The Vintage Golf Club in the NSW Hunter Valley at the NSW Open back in 2007. That was the first time we were actually paired together professionally, at the age of 25.
Then, at the beginning of 2008 on America's second-tier professional tour, the Nationwide Tour which is now the Web.com tour, he won the first event of the year in Mexico and then I won the third event of the year which was down at Moonah Links on the Mornington Peninsula in Victoria.
There are so many thousands of golfers who are all equally talented physically… But I think because of what he'd been through, he wasn't too worried about any adversity that he faced on the golf course.
So we were one and two on the money list, and there was actually a show on the Golf Channel in 2008 called 'Quest for the Card: Inside the Nationwide Tour', and myself and Jarrod along with one other American player Daniel Summerhays were the feature players.
It was a weekly 30-minute show and each week they'd do a feature piece on all three of us, so for about 30 weeks of that year, we were the main people. It was throughout that year that Jarrod and I really got to know each other a lot better – partly through that show, plus just being on tour.
Because of our positions on the money list early in the year, we were asked to fly here, there and everywhere over the country to do corporate outings and media days. We travelled quite a bit together.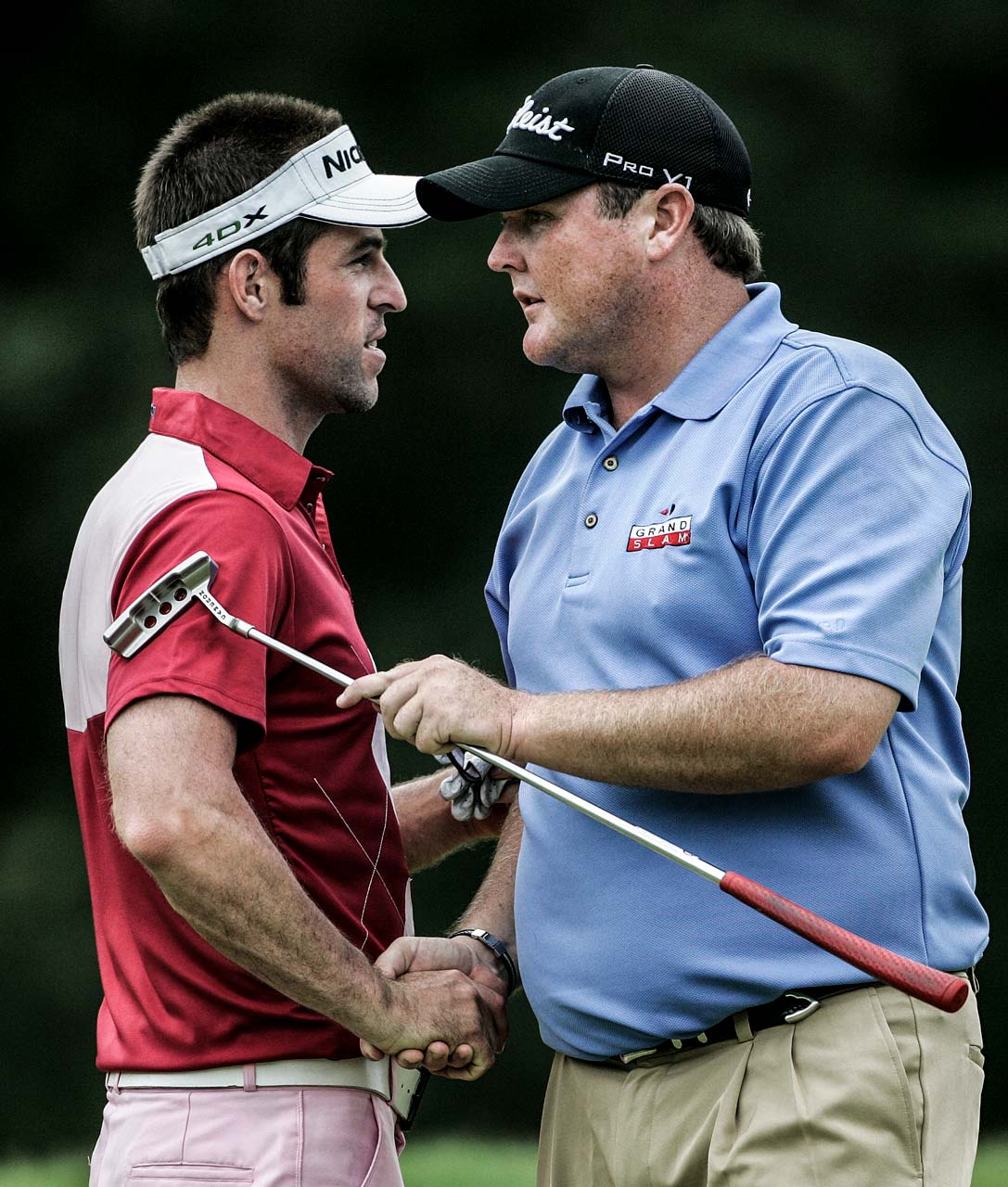 I started playing poorly throughout that year, and got very down on myself. But Jarrod had a perspective at the age of 25 that I feel like I've only just started to grasp now at 35 or 36. He was so full of encouragement and positivity.
I think perhaps I didn't really understand it that well back then, but I can certainly see now how he'd been through the whole cancer thing in his teens and was able to appreciate what he had then. I think anyone who ever came in contact with him in golf certainly came away with that impression of him, of just how positive and energetic he was.
Not only is it a credit to him, it's a credit to his parents as well for his upbringing.
I played terribly the rest of that year and missed out on getting a PGA Tour card. But Jarrod got his card and ended up spending several years on the PGA Tour.
One of the things that really rubbed off on me was the way Jarrod played golf. I was actually paired with him in tournaments quite a bit in 2008 and I specifically remember playing with him the first two rounds in a tournament in Knoxville, Tennessee, which he ended up going on to win.
His parents were there to watch him win for the first time in person, which was lovely for everyone, and it was beautiful to watch the way he swung the club that week.
Jarrod had a bigger frame then than what he has had in recent times, but he just had such amazing rhythm, which is obviously such an important thing in golf. I was someone who always went a thousand miles an hour at everything I did, but it was always Jarrod's swing and Jarrod's rhythm that I was trying to emulate, and I certainly feel that at times it really helped me.
He was just blessed with this amazing rhythm that obviously held him in good stead for many years playing on the PGA tour.
Jarrod almost won the 2012 Los Angeles Open at Riviera – or the Nissan Open as I think it was called then – I think he finished fourth. But probably his most famous moment on the PGA Tour was making a hole-in-one at TPC Scottsdale in the Phoenix Open in 2011.
Woods. ✔️
Lyle. ✔️
Molinari. ✔️

Is there a better place to make an ace? pic.twitter.com/TtqZIKKlvM

— PGA TOUR (@PGATOUR) January 31, 2017
That's the most famous party hole in golf with over 20,000 people on the hole – and they boo you if you miss the green and throw things down. But he got a hole-in-one and actually he had my old caddie Jason Shortall on the bag and that was probably one of his greatest moments in golf, I think.
Not that he ever mentioned it or brought it up in an arrogant way. If he spoke about it, it was always in a fun way. Jarrod loves a laugh.
family and thousands of friends
Just this week, I went to dinner with an Australian golf writer who was telling me that he'd spoken to Marc Leishman this week about how Marc and Jarrod were in the Victorian Institute of Sport together. He was recalling how Jarrod loved his cars and his toys.
But above all, he has always loved his family.
His family were pillars of strength the whole time, Briony travelled a lot with Jarrod in the United States. You see it a lot in sport especially in professional golf where the wives and partners out there really do sacrifice a lot, and Briony – certainly through no selfishness on Jarrod's part – pretty much sacrificed her career and everything early on to pretty much travel with Jarrod and support him.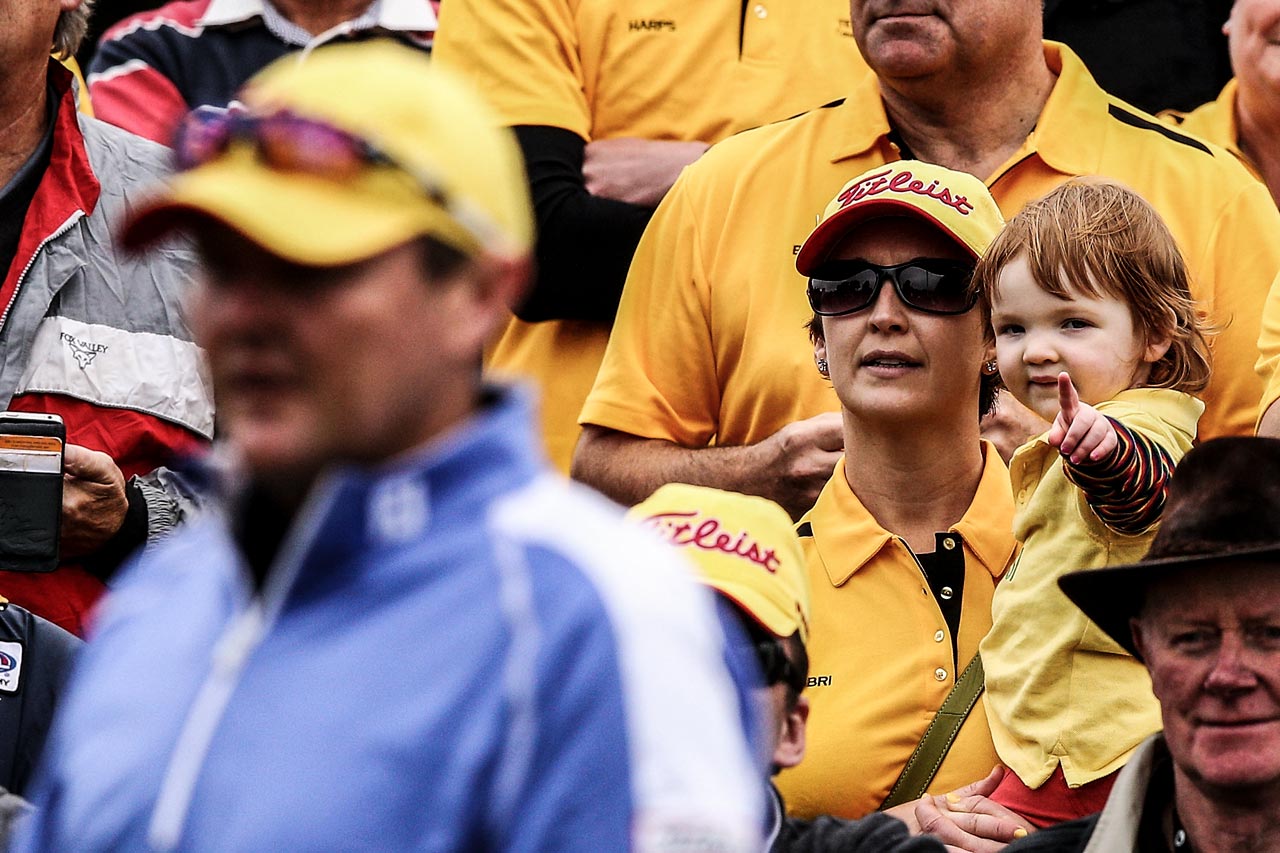 As I mentioned, his parents were over here in America watching him win for the first time in 2008, and his brother played professionally as well. His whole family were just a very tight-knit unit. He has always had so much support.
You know the saying you can count on one hand those that love you? Well, Jarrod is pretty lucky that yes, he has that close-knit family on one hand that support him through thick and thin, but he also has thousands and thousands of people in his corner. That's shining through now. He is just a wonderful personality.
I feel like a better person for having known Jarrod Lyle, and I feel like his influence has certainly rubbed off on me.
Jarrod Lyle update. We need a miracle for this great man please?? https://t.co/ET18qD1TF2

— Greg Chalmers (@GregChalmersPGA) July 31, 2018
It was great to spend some time with him in the commentary box at the Australian Open last year,  just eight or nine months ago. Jarrod was saying, 'I want to get back out there and play', and even if he couldn't have played to the standards that I would like, he would have loved to have done a lot more commentary, which he'd done a bit of for Fox Sports a couple of years ago and really enjoyed.
Eight, nine months before the end of the line and he was still looking at the future, still looking at it in a positive light and I think that's just a testament to his character.
More about: Cancer | Jarrod Lyle | PGA Tour | Resilience