It's funny how things work out sometimes.
Four years ago, Wayne Bennett and I were on opposite sides in a grand final. It was one of the greatest nights of my life. I was committed to playing all my footy at North Queensland and retiring as a Cowboys player, but it doesn't always happen as you plan it.
Towards the end of last season I wasn't getting as many games as I would've liked. I was playing a bit here and there, but not every weekend. In the weeks I wasn't playing for the Cowboys, I was going to Cairns to play for Northern Pride.
I got frustrated. I was only 27 and I knew I still had years of good footy left in me. I had another year left on my deal, but the way I saw it I felt like I'd be in the squad but there wouldn't be any guarantees.
I quickly figured out the rest from there. The worst thing in these situations is not seeing the writing on the wall and I knew North Queensland wasn't going to be the best fit for me this year. I thought if an opportunity arose somewhere else, I was going to take it.
One came up at Souths. I jumped on-board.
Money wasn't going to be an issue in my decision. You try to do the best for yourself, but I wasn't going to be bothered whether I made money or lost money out of the deal. I didn't grow up back in Goondiwindi thinking, 'Oh, I can't wait to play footy as a grown-up so I can make lots of money'.
The reason I played footy was because I loved it. I grew up dreaming of playing in the NRL, not adding up dollars and cents on a calculator.
It was a tough decision leaving North Queensland after six years – my whole NRL career – and making a lot of good friends up there, but this sort of thing is not uncommon these days. Footy's a business and you've got to do what's best for you to keep your career alive.
I discussed it with my fiancée, Kate, and my mum and dad. They all saw sense in what I was thinking of doing. It was only a one-year deal at Souths, but if I play well enough, the future beyond that would look after itself.
We called a little meeting at Cowboys training and I said my goodbyes.
My bond with the guys I won the comp with there will never be broken.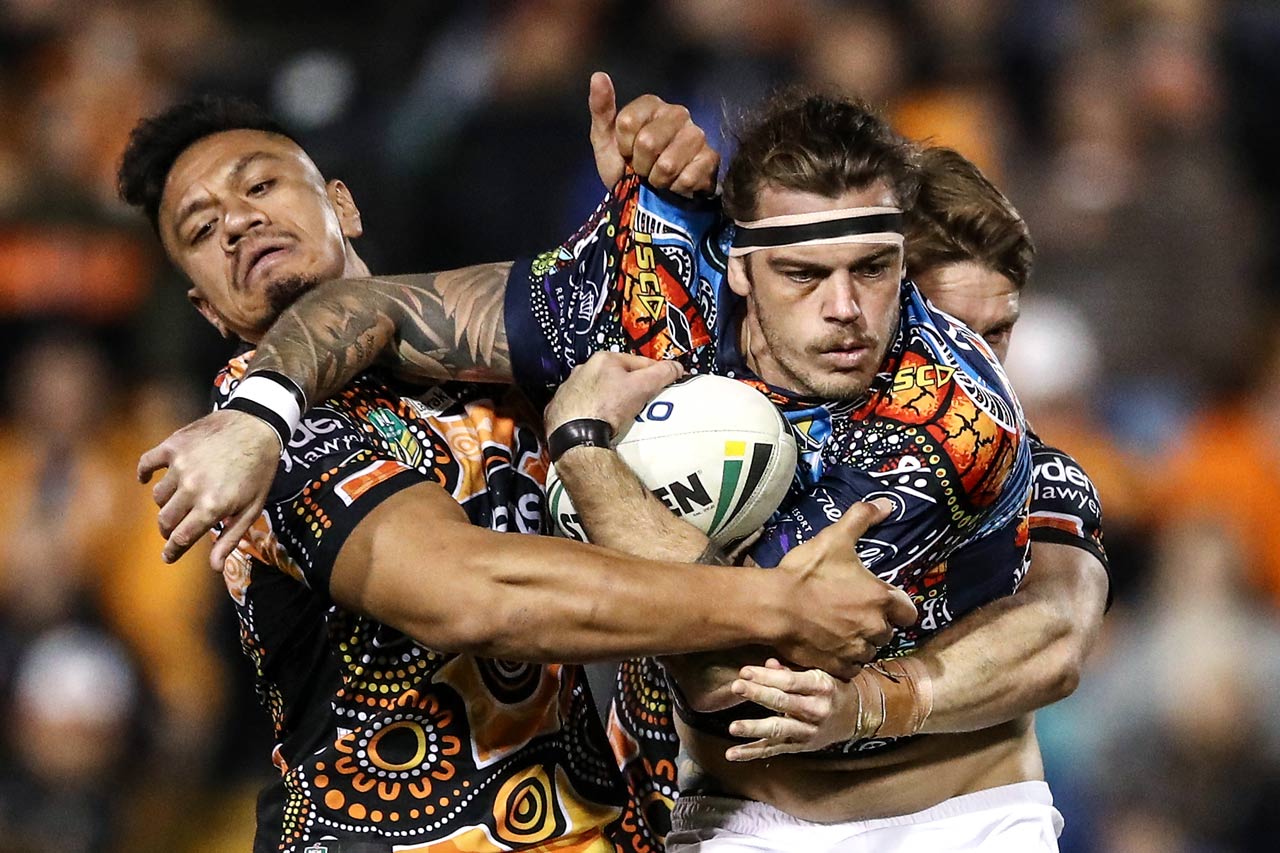 THE CALL
Any day you get a call from Wayne about playing for his team is a good day.
I'd had very little to do with Wayne prior to this year. He attended a few of the Emerging Origin camps for Queensland I went to when I was younger. He'd set up that program for the QRL. But, apart from playing against the teams he was coaching, that was about it.
My call came in mid-February, a couple of months after he'd made the move to South Sydney from the Broncos. I'd been told to expect him to ring. My manager, Isaac Moses, had been negotiating with Souths to get me down there and we were pretty close to finalising.

Wayne and I had a good chat. He said, 'We've got a good opportunity for you here. If you want to take it we'd love to have you.'
There's always an element of nervousness when you're going to a new club – particularly when you've been at another one for quite a long time – and Wayne's words made me feel better about the decision I was making.
It was a bit of a whirlwind, rushing down to Sydney from Townsville and getting straight into gear with the Rabbitohs. But it was probably best that way. I didn't have time to think about leaving once the deal was completed. I had to concentrate on getting on with my career at a new club.
More about: Coaching | Grand Final | North Queensland Cowboys | South Sydney Rabbitohs | Sponsored | Sydney Roosters | Wayne Bennett