Allisha Gray plays guard for the Dallas Wings. She thinks I'm crazy.
We were in Arlington one day watching film of me playing footy for the Crows. By Australian standards, it was pretty standard stuff: goals, marks, kicks and the occasional collision. But with every bump or tackle or clash of bodies, I could hear Allisha's Georgian accent over my shoulder.
'Uh-uh. No. Way.'
Theresa Plaisance says she wants to play footy. She's a six-foot-five forward from Louisiana and reckons she would make a great 'rockman'. I'm like, 'Learn how to say your position first and then we'll figure out if you can play it!'
Kaela Davis also wants to give AFLW a crack. Her Dad, Antonio, was an NBA all-star with the Indiana Pacers and her brother, AJ, was out here playing in the NBL with the Brisbane Bullets this season. I reckon she'd be a natural at footy. One day maybe …
I feel privileged. To play footy for the Crows and work as an assistant coach with the Wings is something I couldn't have dreamed of growing up. Family-wise, my kids get to spend quality time with their American and Australian relatives. And from a career perspective, I get to work in the two sports I love.
It's funny when both worlds meet. The Wings' official Twitter account retweets some of my footy posts and encourages Dallas fans to vote for me as 'player of the week'. Probably because of that, I meet fans in Dallas who are pretty much across everything I've done for the Crows during the season.
They're usually armed with similar feedback to Allisha.
'You're insane! Where are the helmets and padding?!'
And then there are the players. I've brought a Sherrin along to Wings training and the girls have stayed back afterwards for a kick. Some of them think footy is crazy, others think it's fun.
For the purposes of this story, I emailed Theresa and asked her what she thought about footy: 'It's not every day you see your coach tackling people,' she wrote. 'My initial thoughts were, "What kind of sport is this?", then bam! The next clip you completely annihilated someone and I was in complete shock. It was extremely aggressive but you looked like you were having the best time so I liked it.'
Fortunately, I've also got a couple of Aussies on the roster to help explain AFLW to the American girls. Liz Cambage is a mad Geelong fan, so she completely gets it, and Cayla George has expressed interest in giving AFLW a crack at some point.
I hope to be playing for the Crows and coaching the Wings for a while yet.
Footy gives me that physical, competitive outlet I've had all my life and coaching basketball in the best league in the world provides a real mental and strategic challenge.
People often ask me what role I prefer more. The honest answer is: both.
I love them for what they are. As a player, you have more direct control over the outcome of a game whereas, as a coach, you're equipping others with the tools and information to get the job done. But the satisfaction of winning is no different either way.
What I do know is that I'm not ready to give up my sporting double-life anytime soon.
I know what it's like to retire as a player. I've already done it once as a basketballer.
I'm not there yet with footy. Not by a long shot.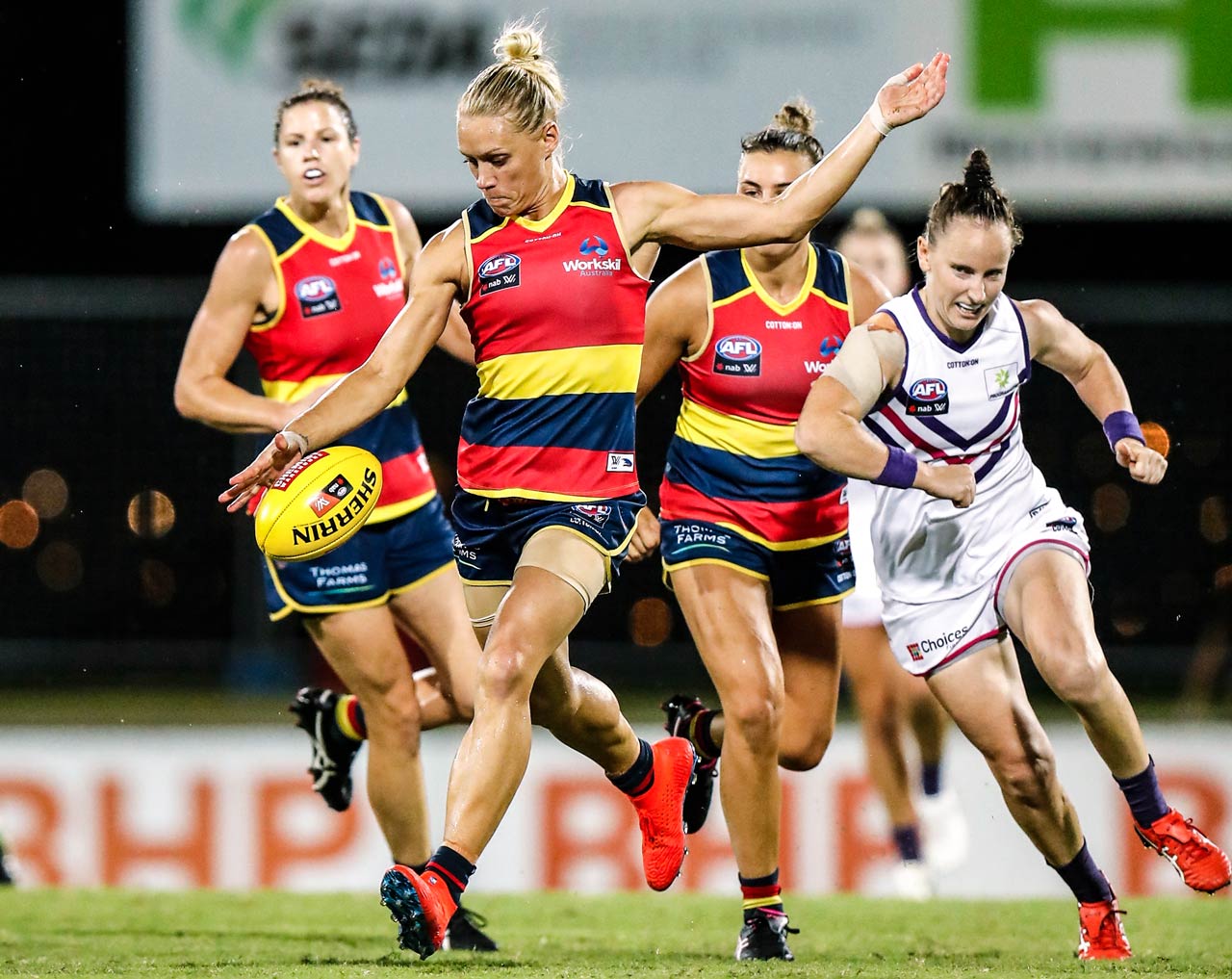 BEST PART ABOUT COACHING
I can't wait to coach at the end of each AFLW season. I'm that exhausted.
While the body is repairing itself after a tough footy campaign, the mind takes over as coach. Tracy and I live about an hour's drive away from our training facility at College Park Centre, which is on the campus of the University of Texas at Arlington, so I leave home most days just after 6am, squeeze in a gym session, then join the squad from a full day's training from 8am.
My coaching role with the Wings falls into two categories: helping our players, particularly the guards, and scouting opposition teams. We get about three teams each to scout and it's our responsibility to understand their systems – there could be anything from 50 to 70 set plays across offense and defense per team – and their roster.
That might change a little with a new coach, Brian Agler, coming in this season but that's how it's worked out to this point.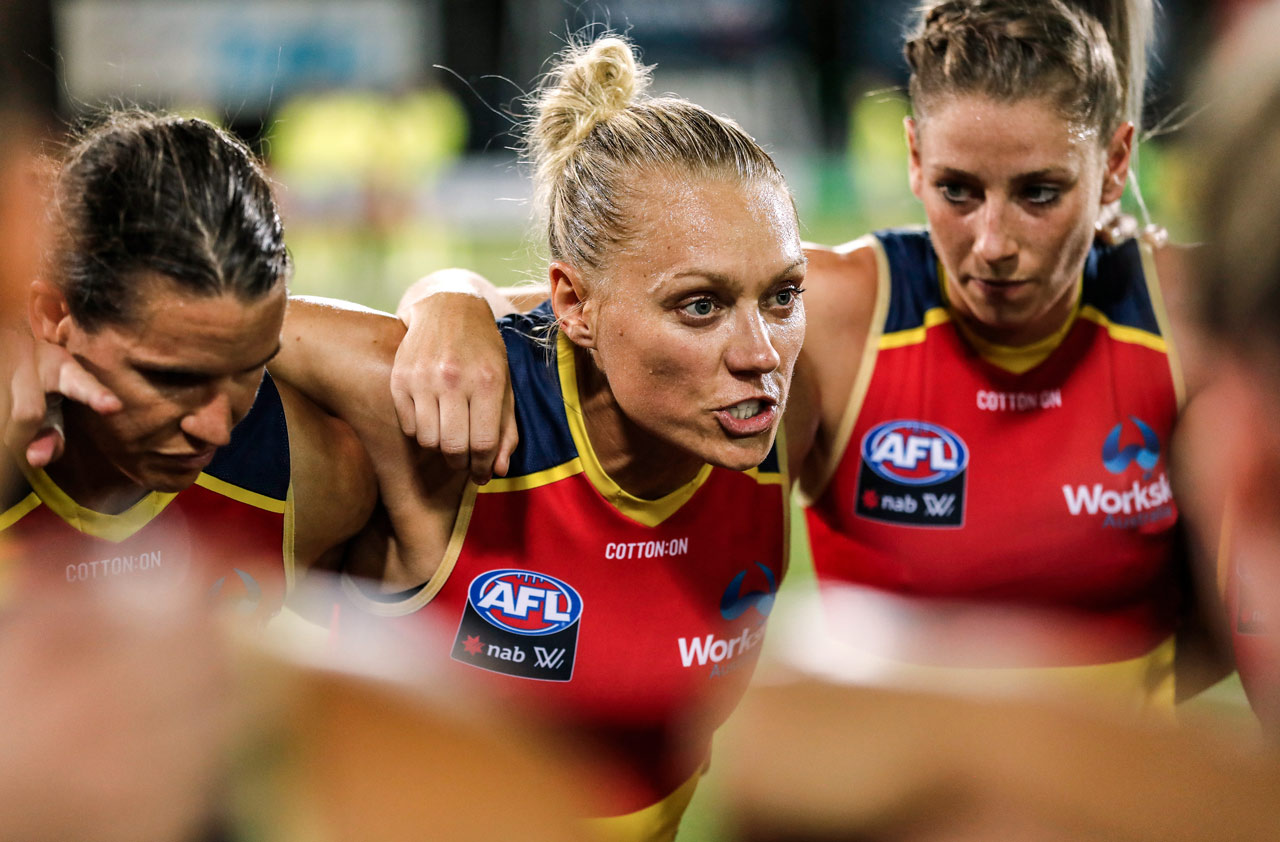 As much as I enjoy the scouting, I love the mentoring side of the job. I've been a player or a coach in the WNBA for 13 seasons now – seriously, where did the time go?! – and the ability to pass on knowledge and share experiences with the next generation never, ever stops being rewarding.
Theresa is a good example.
She tore her ACL playing for CCC Polkowice in the Euroleague at the end of 2017. She's a four-five kind of player – a post player and a forward – and my job was to work with her through individual workouts but most of all as a sounding board and a support while she worked her way back through rehab.
Footy gives me that physical, competitive outlet I've had all my life and coaching basketball in the best league in the world provides a real mental and strategic challenge.
There were quite a few calls going back-and-forth between Louisiana, her home state, and Australia in the early stages before we both returned to Dallas.
I was able to draw on personal experiences and pass them on to her. I needed a knee reconstruction in 2007 and was fortunate to work with Charlie Walsh, the former Australian national team cycling coach who was working with the Crows at the time. By the end of my rehab, I was almost a cyclist!
Charlie put me through so many workouts. He loaned me an ergo from the Crows and I was doing three to four sessions a week on that in addition to road cycling and all my other rehab work. He kept me competing, albeit against myself.
Whether it was beating a PB, or sustaining a high effort, Charlie's methods kept me occupied. I would've gone stir-crazy without his program.
I made my comeback for Adelaide against Sydney. I was physically fit – Charlie made sure of that – but it was the mental side of coming back that I wasn't so certain about. When you haven't played for a while, you're not quite yourself.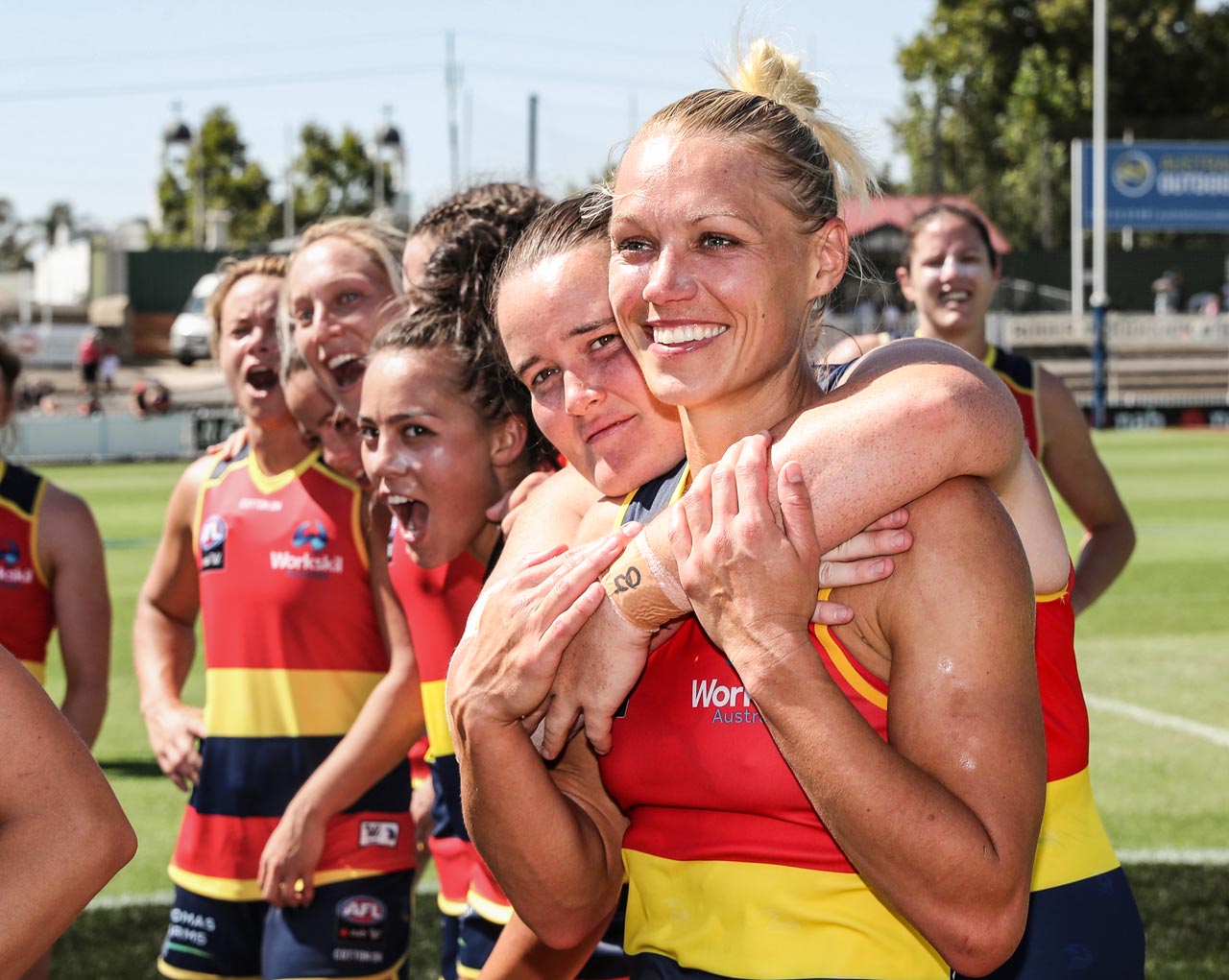 It's hard to explain, but any athlete who has had their passion and profession taken away from them for an extended period will get what I mean. And that's especially so in the States where it's just basketball, basketball, basketball from high school onwards.
People react in different ways. There isn't one way to feel about it.
These were the kinds of things I was able to share with Theresa.
We obviously rehabbed her physically – basketball drills, boxing workouts, cardio and the like – but she said the most important part of our work together was the mental side. 'You helped me let go of doubts and build my confidence back up when it was at its lowest point,' she said.
Theresa made her comeback last season and it was awesome to watch. She's one of the fan favourites in Dallas and, when she ran back onto the court for the first time since the surgery, the whole place erupted.
She had been pretty nervous before the game but the adrenaline took over once she took the floor. She was throwing herself around everywhere.
To me, the experience of helping her from rehab to comeback was incredibly satisfying.
It's truly the best part about coaching.
More about: Adelaide Crows | Coaching | Injuries | Olympic Games | WNBA | Women's Sport