Dyson Heppell - Contributor
Daring to be authentic
With leadership comes enormous responsibility. There's a sense of duty you're entrusted with by your teammates, the club and the fans.
There's a lot of pressure and expectation. And the way you go about it won't please everyone all the time.
Recently, I copped some heat for having a smile with a teammate after our team lost a game. It wasn't all that big a deal in the scheme of things.
I'm confident our great Essendon fans know my heart and soul are fully committed to competing as hard as possible and getting the best results.
I'm 27 and been playing for Essendon for nine years. That's a third of my life. Losses hurt. Of course they do.
A teammate had just had a crack to win the game from 70 metres, it put a little wry smile on my face, got screenshot and became an issue in the media.
At a time when the mental health of AFL footballers is being discussed, I thought that was a bit irresponsible.
Besides, if you look at the vision, seconds afterwards the disappointment of the result was written all over my face.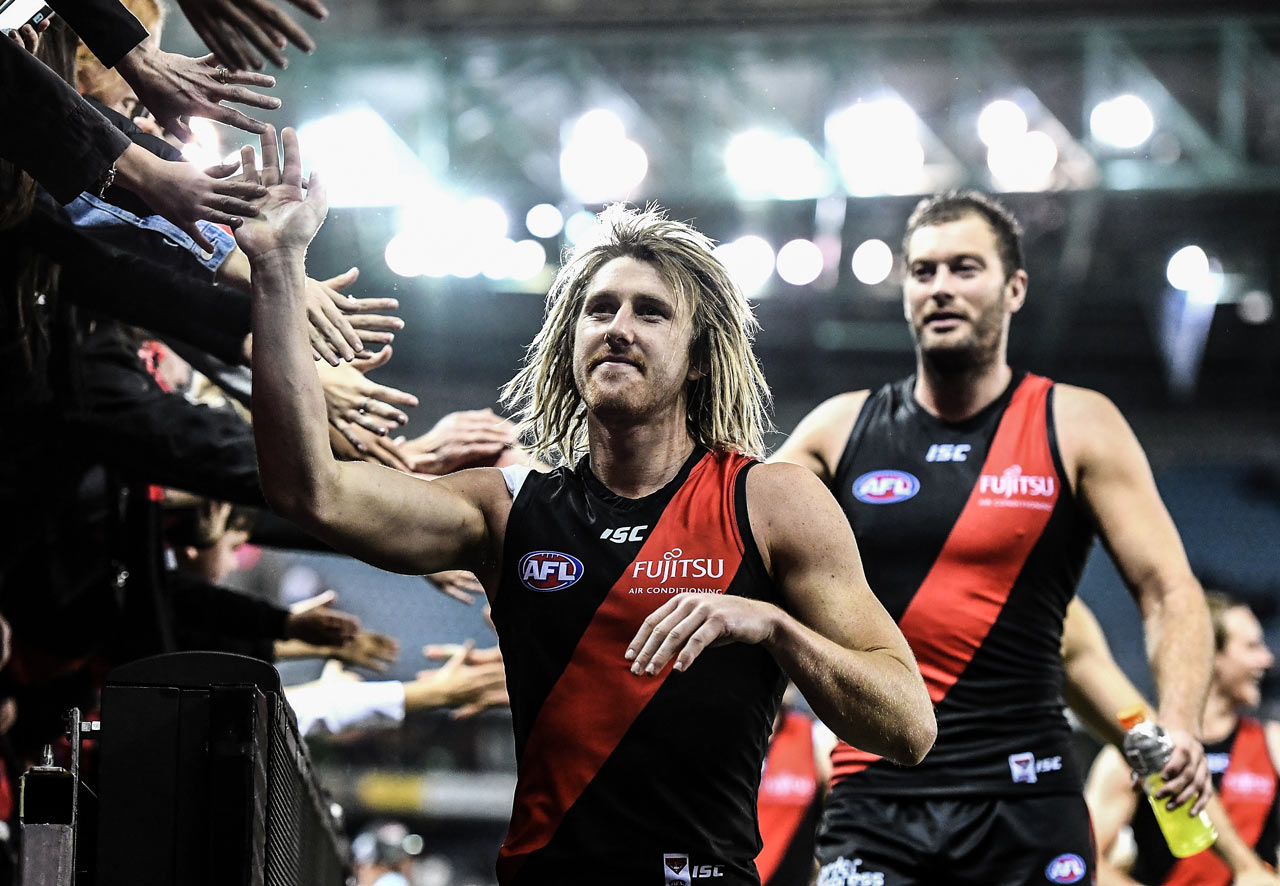 That's the sort of carry-on you have to deal with when you play footy. If you're not in a good headspace, it can impact you pretty badly.
It's times like those that I'm glad I have the outlook I do, that I'm able to stay positive and not get too caught up in some of the stuff that can happen on the periphery of the game.
I've been in leadership positions from an early age. I was primary school captain and captained a few junior sporting teams.
I think the reason I ended up in those positions was because of my positive outlook and tendency to get around everyone.
It wasn't as if I was aspiring to be a leader in the teams I played for, it was more just that my natural personality led me down that path.
I've held onto the belief that I was picked in leadership positions as a youngster because I was authentic. I didn't try to be anyone but who I really was.
I was true to myself when I was a kid and I've kept hold of that as much as possible through the scrutiny and pressure of playing AFL. It's what gets me by. It's what's worked for me to this point.
We've been through some pretty poor periods at the club. I've hardly experienced any great success in the nine years I've been here. So it's been crucial for me to maintain that optimism and positivity.
It helps you maintain belief in the direction the club's heading and in the playing group that we've got – who I do believe in very much.
When I'm with my teammates, I try to bring that natural positivity to our one-on-one conversations and our team discussions about where we're heading.
It's about always looking forward rather than stewing on what could have or should have happened in the past. I'm really big on that. It's how I go about life. It's how I go about football.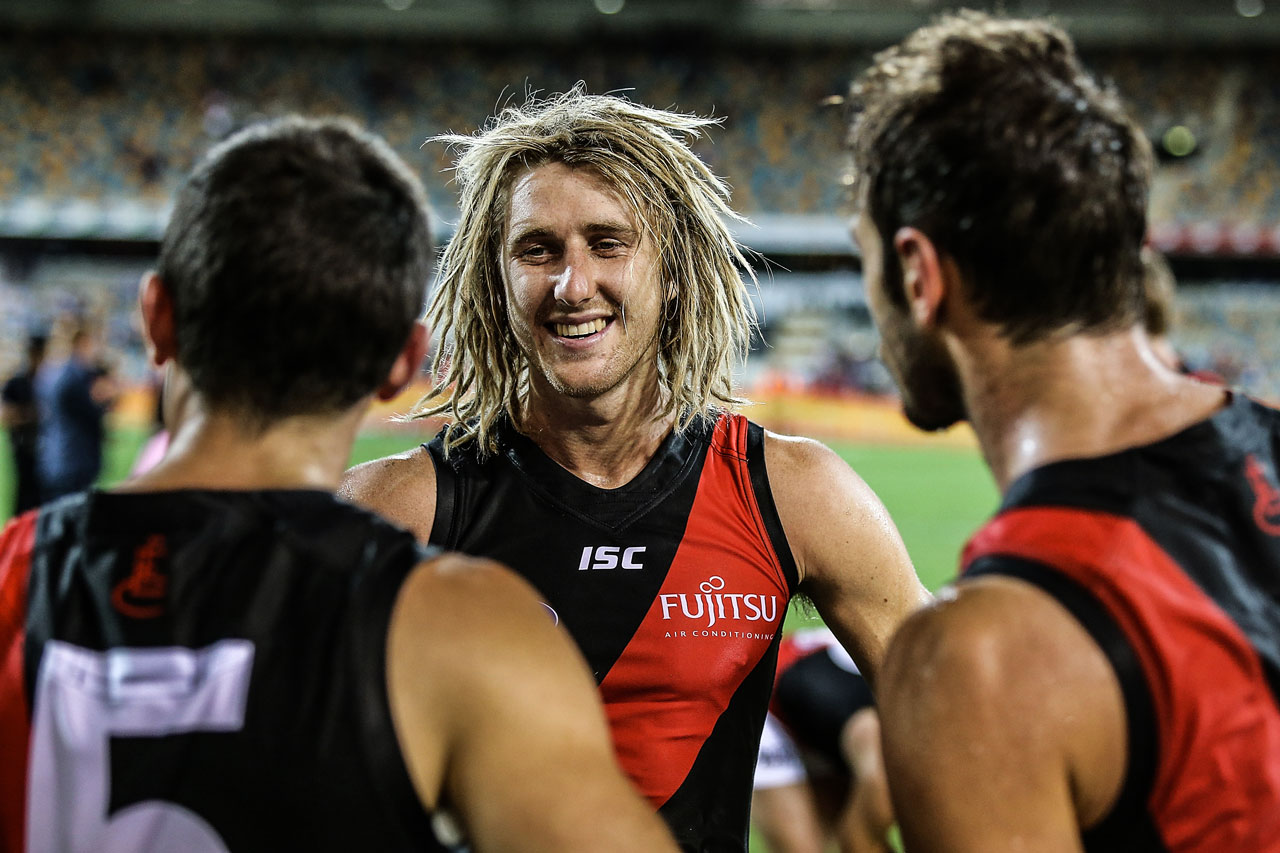 in equal measure
Feeling confident in my style of captaincy hasn't stopped me from learning off others. Far from it. There are so many great captains and leaders within football and the wider community.
While I haven't felt any great need to change the core of how I go about my style of captaincy, I'm always open to improvement and keen to tap into the skills of others.
Over the years, I've watched documentaries and read lots of books about leadership. I've caught up with CEOs of companies and businesses to get their tips and philosophies on how best to manage and inspire the people around them.
Among those who've shown me some great insights are our former club chairman David Evans, Simon Hunt, who is the managing director of Colliers International real estate, and Melbourne businessman Paul Little. They've given me valuable guidance.
Closer to the game, Trent Cotchin and Scott Pendlebury have given me some really good advice.
No doubt, some of those leaders can be intense at times. But they each have a great capacity to be true to themselves and keep their feet on the ground, no matter what's going on around them.
The most successful and respected footy captains I've spent time with are those who are able to ride the highs and lows of our game in equal measure.
It's really struck me how Cotchin and Pendlebury, particularly, maintain an even keel whether they've been part of a good performance or a poor performance.
That's what I think has held them in good stead. It's allowed them to lead the best they can. And that's a leaf out of their book that I've taken.
More about: Ben Simmons | Essendon | Leadership | Scott Pendlebury | Trent Cotchin | UNIQLO | VFL