How a Giant became Australia's keeper
Alex Carey wasn't blessed with blinding speed or dazzling skills. He wasn't the best kicker of the footy you've ever seen, either.
But he had courage to burn. He was a leader, the kind of player who could lift everyone around him with one inspirational act. And he was tough. Bloody tough.
That's what Greater Western Sydney Giants saw in him when they named him the club's first-ever captain. And I reckon it's safe to assume that's what the Australian cricket selectors see in him, too, after calling him up for his one-day international debut earlier this month.
It's been a long, difficult journey for Alex. My girlfriend, Georgie, jokes that I'm like a proud dad when I watch him play. She's right. I'm incredibly happy for him and all he's achieved.
Nothing has come easy for him. He has earned it all.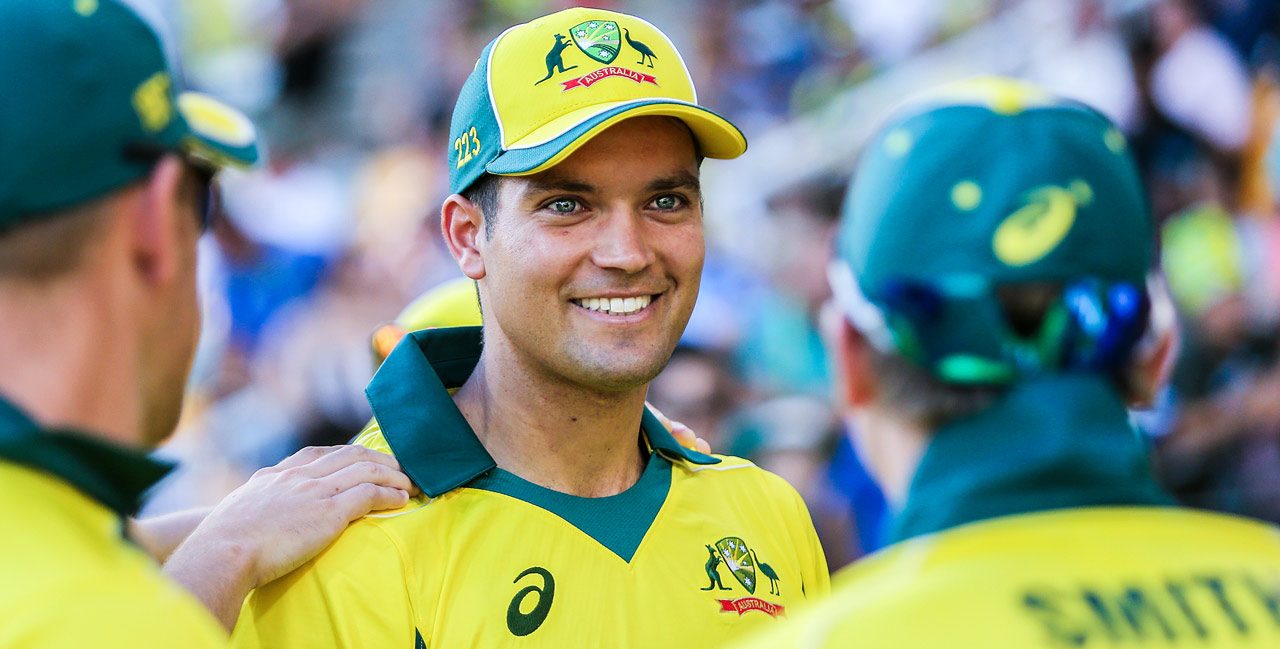 LIFE LESSONS IN A BANGED-UP CAMRY
I didn't know much about the world when I first moved to western Sydney from Victoria. I was paired up with Alex, who had made the trip up from South Australia, and we moved into a two-bedroom apartment in Breakfast Point.
He was two years older than me and let me have the master bedroom. It wouldn't be the last selfless act I'd witness from him during his time with the Giants.
I was on my L-plates back then and got around in a banged-up Commodore. Alex had his full licence and drove an equally banged-up Camry. He became my driving supervisor on the way to training out at Blacktown. It was about a 30-to-40 minute trip each way and, when we weren't talking about hill starts and three-point turns, we would discuss lots of other stuff.
Life. Footy. Living away from home. Dreams and fears.
He got me into Entourage, which is still my favourite TV show. He introduced me to Espresso Organica on Majors Bay Road in Concord, which started a coffee addiction I have yet to shake.
We would communicate with one-word or one-emoji text messages. We still do. You can only do that with someone you know very well. One word is really a thousand. It's unspoken and understood.
More than anything, though, Alex was my big brother. I never told him that but it's honestly how I felt then and how I still feel now.
It's been a long, difficult journey for Alex. My girlfriend, Georgie, jokes that I'm like a proud dad when I watch him play. She's right. I'm incredibly happy for him and all he's achieved.
He never talked much about his cricket. You would have to pry it out of him. I knew he played a bit back in Adelaide but I didn't realise he was the third-in-line wicketkeeper behind Graham Manou and Tim Ludeman at the Redbacks when he opted for a career in footy.
Knowing what I know now, I can see how he was torn between those worlds.
I've no doubt he would've played senior footy somewhere. Clubs love blokes like him – someone who just never quits. I don't know how long it would've taken, but he would've found a way to the elite level if he'd looked for another club after the Giants.
I remember one time when we all underwent psychological tests at the footy club. The results came in and the psychologist said, 'Alex Carey's profile tells me he'll be the captain of the footy club one day.'
I didn't need a piece of paper to tell me that. It was obvious from the moment he walked in the door at the Giants.
THE EXIT INTERVIEW
Alex got a lot of the ball. I never, ever saw him back out of a contest. He always put his head over the footy and ran back with the flight of the ball. He reminded me a lot of Scott West from the Bulldogs – and that's saying something because he won seven club best-and-fairests.
Alex would never complain or whinge about knocks or injuries. He was only a small-to-medium midfielder but he showed no fear. He would cop a huge hit and get up without a grimace or the slightest sign of pain. Honestly, you wouldn't know he was hurt unless the doctor told you. It never came from him.
He was self-critical and determined. I think that was the result of being told he wasn't good enough a few times as a kid. He loved proving doubters wrong. Missing out on his draft year only reinforced that in him.
I remember the time we got our skinfolds done early in the season. His were a bit higher than he would've liked. He responded by changing everything – his lifestyle, his diet, his training habits.
In less than a month, his skinfolds were too low. He was insanely lean. It showed me just how determined he was. Once he set his mind on something, he wouldn't stop until he got there.
The results came in and the psychologist said, 'Alex Carey's profile tells me he'll be the captain of the footy club one day.'
He would be the first to admit he wasn't the most skilful or athletic player to pull on a boot, but he made up for it by throwing himself at everything. He's the kind of bloke people would go to war for. Everyone loved playing with him.
I'll never forget the day we did our exit interviews at the end of the season.
I knew straightaway he got bad news. It was written all over his face when he walked out of the meeting.
I burst into tears. He burst into tears. The car ride home – and the days that followed – were bloody difficult.
The other players were shattered when they heard Alex wasn't going to be offered a new contract. We knew the Giants were building up to something special and Alex was a guy everyone wanted to play with. We had built a close bond. We were a bunch of kids from interstate living in an unknown environment for a team that was starting from scratch. We really leaned on each other.
I felt like I was losing one of my best mates. I was shattered that he wasn't going to be able to fulfill his dream at the Giants.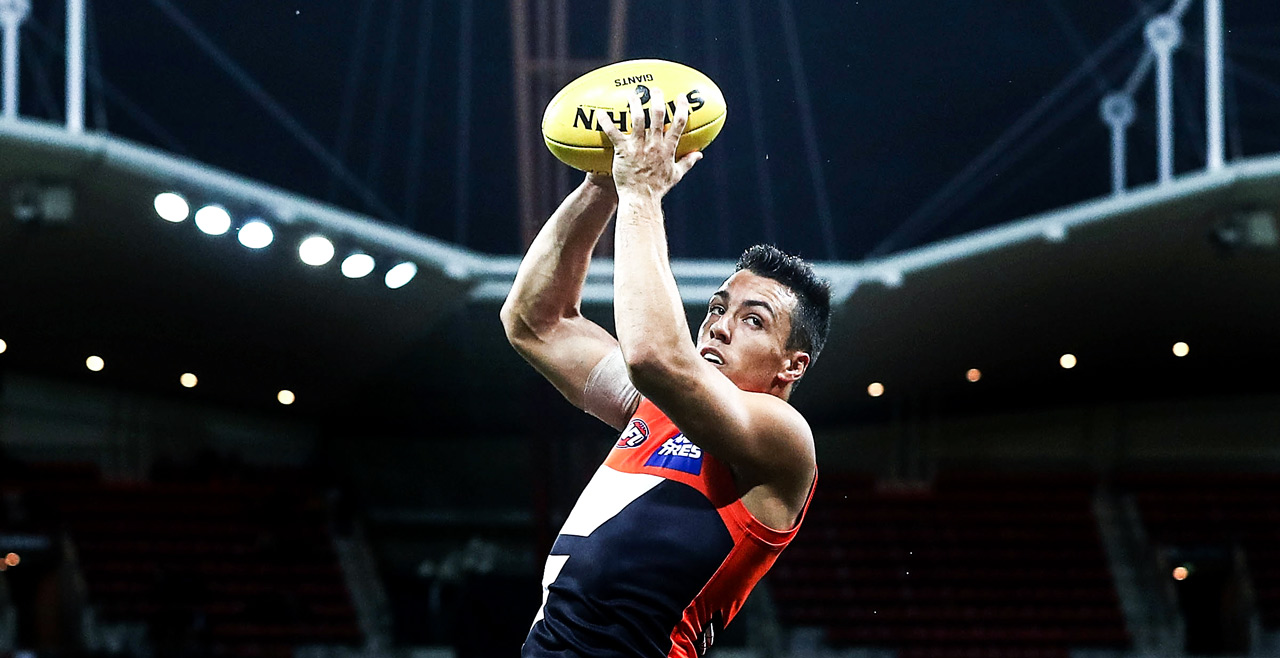 GIANTS TO AUSSIE CRICKET TEAM
No matter how many times I've moved around Sydney, I've always kept the cricket ball Alex left behind in our Breakfast Point apartment. I use it as a foot massager. I really need to get him to sign it. It might be worth a bit now!
There were no guarantees for him in cricket after the Giants. The decision to go with footy had cost him a couple of crucial years in his cricketing development. He had to work his way back up through the club ranks.
There was no fast-tracking, no preferential treatment. He was doing a bit of financial planning in case cricket didn't work out for him.
But, Alex being Alex, he was always going to find a way to make it work.
When he got selected to make his debut for the Redbacks and the Strikers, he wore No. 5. Nothing twigged for me at first. Then, one day not long after his call-up, we were having a chat over the phone and, in the most understated way you can imagine, he slipped into the conversation: 'I chose it because that's your number for the Giants.'
I was like, 'Hold on! What? Really?!' It was incredibly moving. I'm still overwhelmed by it.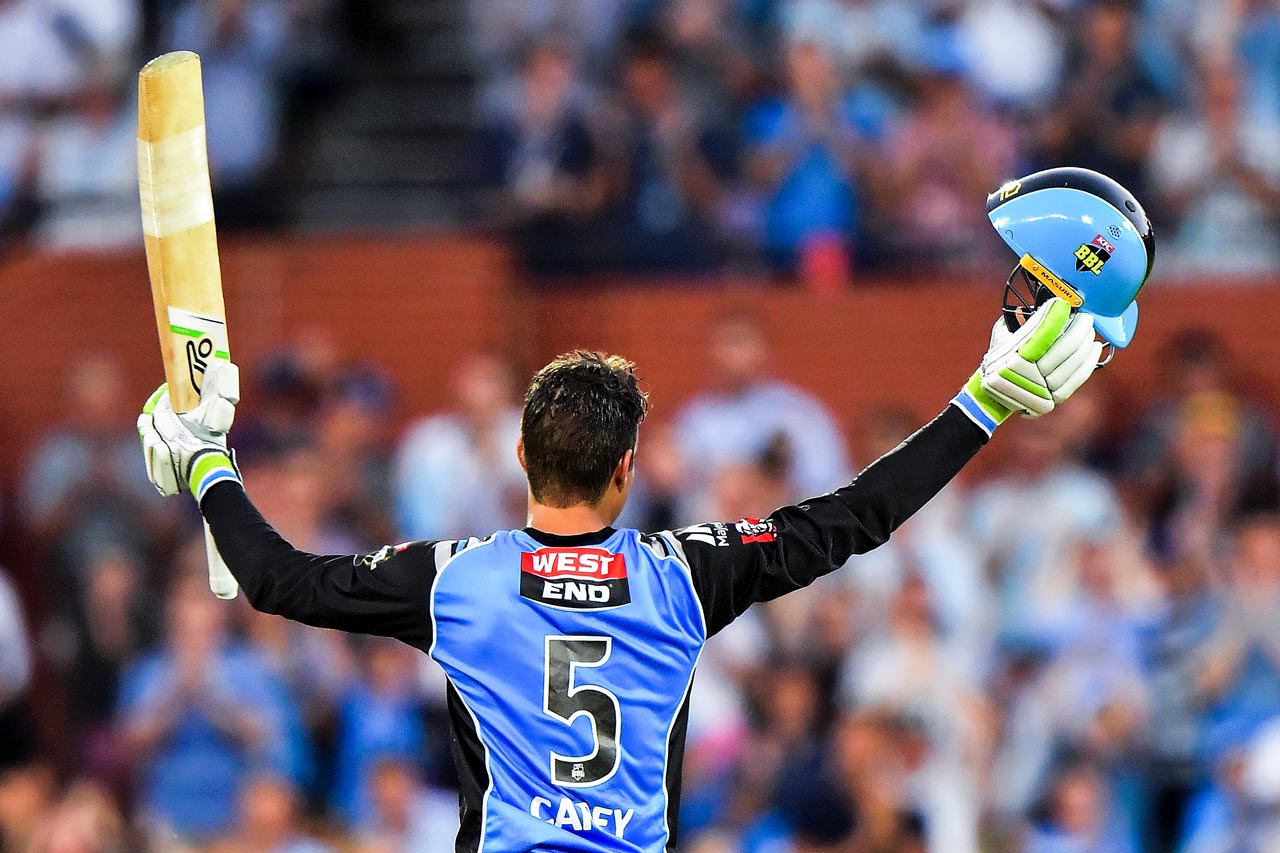 Alex called to congratulate me when I got picked in the All-Australian team. I said to him, 'Nothing would be more special to me than to get a photo alongside you in your baggy green.' I'm sure he'll get there. He's already got his ODI cap and will make his Twenty20 international debut later this week. He'd make a great Test 'keeper, too.
I realise I'm no Trevor Hohns, but I do think Alex has the ability to become a regular for Australia across all formats. And when he does, he will be a leader within that team. It's in his DNA. He is the embodiment of resilience. Just like he was at the Giants.
I've watched every game of his Big Bash career and wear the No. 5 Strikers jersey he gave me whenever he bats. And when he's playing a Sheffield Shield game in Sydney, I head out to watch him. That feeling of pride in being his mate hasn't diminished over time. I know all the setbacks he's faced and everything he's overcome.
It almost brought a tear to my eye when he made his one-day international debut at the Gabba.
We had the game on at the footy club when the Aussies were in the field. I raced home when they were batting and switched on the TV just as Marcus Stoinis got out and Alex was walking to the middle. It was a moment I won't forget in a hurry.
I was getting borderline stalker-ish there for a while. I was messaging him flat out before and after every game about his performance. Georgie told me to pull it back a little bit and give him some room to breathe.
Again, she had a point!
More about: Adelaide Strikers | Australian cricket team | Big Bash League | GWS Giants | Sheffield Shield | Sponsored | T20