Dwayne McClain - Contributor
Bogut & the new golden age
I'm looking forward to visiting Sydney this year. It's like a homecoming every time I'm there. It brings back great memories of the Kings in the early 1990s, a time when the league was at its pinnacle and the players were treated like rock stars all over town.
This time, I intend to go to Homebush and catch a Sydney Kings game. I want to look out in front of me and see Andrew Bogut doing his thing and watching all of the other players feeding off of his energy. I want to look all around me and see a full house of happy, excited faces from grade-schoolers to senior citizens.
That's when I'll know the game has gone full circle in Australia.
The signing of Bogut by the Kings is huge. Actually, it's beyond huge. Bogut is in a category all his own. There have been a lot of guys with NBA experience playing in the NBL, but never an NBA No. 1 draft pick. That alone is worth the price of admission.
Bogut had a great NBA career with the Milwaukee Bucks and Golden State Warriors before injuries interrupted him at the Mavs, Cavs and Lakers. I'm not snubbing Luc Longley or any other Aussie who have played in the NBA, but I think Bogut has been the most successful Australian to play at that level.
He's a great passer, possesses a high basketball IQ and his knowledge of the game will benefit everyone who plays with and against him.
In the NBA, we've seen him lift teams. In Australia, he will have the opportunity to lift the entire league.
WHEN WE WERE KINGS
It was heartbreaking to see the NBL struggle, knowing how much work went into getting it to where it was in the early- to mid-1990s.
I truly thought the league was self-sustainable by the time I left. It attracted big-time corporate sponsors, it received lots of media coverage and it seemed to have found its place alongside all the other winter sports that are played Down Under. Basketball is a winter sport everywhere else in the world. In my opinion, moving the NBL season from winter to summer was a catastrophic mistake and it hurt.
It was unfathomable to me that the Sydney Kings wouldn't exist for a few years. There was a time when the entire city embraced the Kings. Those were some of the best years of the NBL and of my life.
Mike Wrublewski, the Kings former owner, had the right idea. When we weren't playing or training, we were out visiting schools and shopping malls, connecting the team with the grassroots of the city. Coach Bob Turner had us playing an exciting style of basketball. And then there were the players.
You had Damien Keogh shooting threes, Timmy Morrissey defending his tail off and taking charges. Peter Hill could shoot the ball with the best of them and Dean Uthoff was a man mountain. Tony de Ambrosis' athleticism was on display every night and The Dalton brothers – you're not going to find guys tougher than that in any league, anywhere in the world. Captain Ian Robilliard led us well.
I was brought in to add a little flair. Kenny McClary and Andrew Svaldenis were our enforcers who could score on the post. Give them the ball down low and they would beat you up every time.
There was a time when the entire city embraced the Kings. Those were some of the best years of the NBL and of my life.
We were an exciting team to watch and we were marketed extremely well. We would regularly pull crowds of 10,000-plus at the Sydney Entertainment Centre regardless of who we were playing.
I was fortunate enough to feature in national advertising campaigns for McDonalds and Reebok. Reebok even named a brand of Pumps after me. I've still have a few pairs.
It's hard to describe what that was like.
As a kid, I wore Converse because of Dr J. As a college player in the 1980s, I watched Michael Jordan get his own brand of shoes. Now, here I was, in a foreign country, being accepted as one of their own and having a brand of shoes named after me, The D-Train. It was humbling and uplifting.
As players, we were probably doubling our money off the court with a host of promotional opportunities. The marketing opportunities were tremendous. Australia and the NBL rode it high. We were the Sydney Coca-Cola Kings and we played in the Mitsubishi NBL.
Fans and sponsors were lining up. It was the heyday for the NBL and I'm happy to have been a small part of it.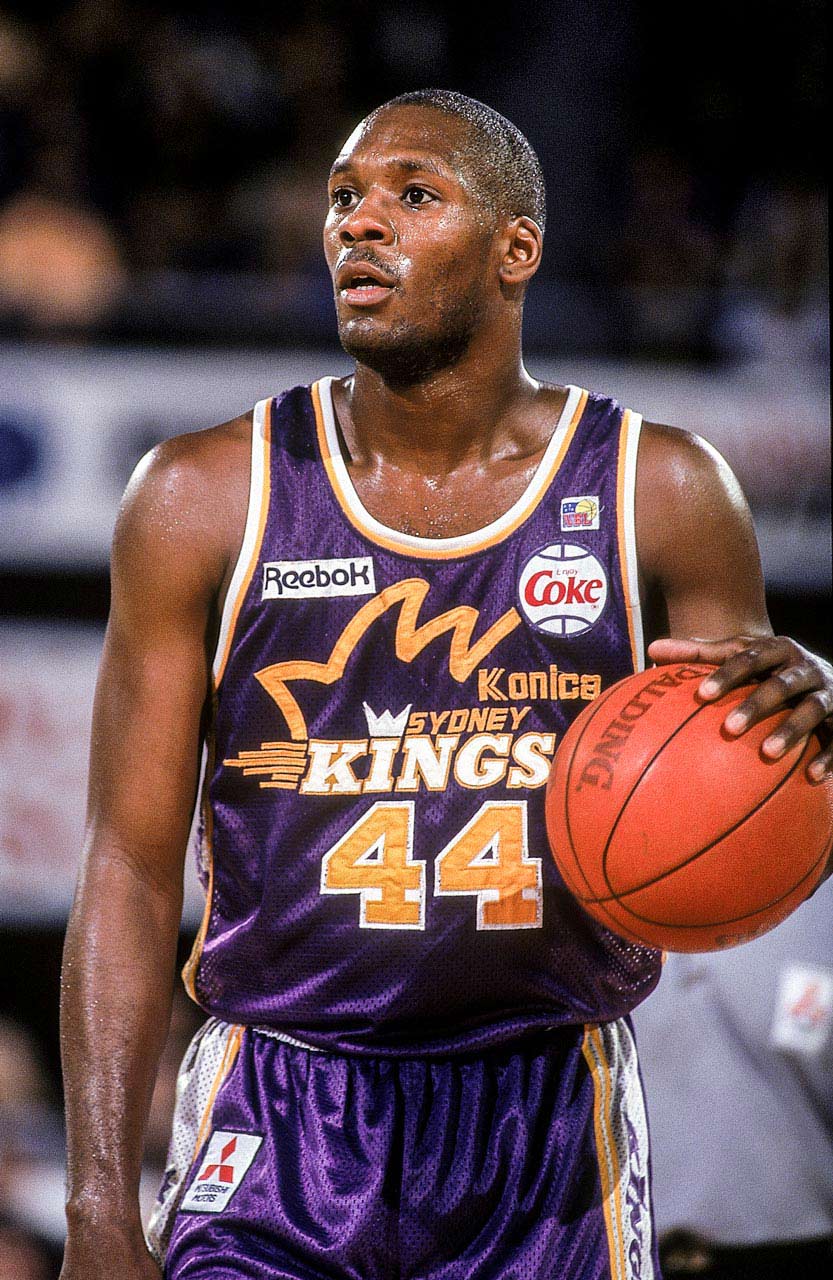 More about: Andrew Bogut | NBA | NBL | Sydney Kings