When Ash crashed the Big Bash
We were at the Story Bridge Hotel one night and, as ever, everyone recognised Ash Barty.
The rest of the Brisbane Heat girls? Nope. No one had any idea who we were.
We started chatting with the locals and telling them we were on the tennis tour with Ash. Someone would come up to me and ask, 'What's your name?' and I'd be like, 'I'm Delissa Kimmince, the world No. 40,' and make up some story about the next big tournament we were all flying off to.
It was heaps of fun. And because Ash was with us, everyone at the Story Bridge bought it.
Ash never expected people to recognise her when she went out and she'd get embarrassed by the attention. 'Guys, shhhh!' And we'd say, 'No way, mate. We're riding this for a while. It's our turn to be famous!'
It's amazing to think that it was only three or so years ago that Ash stepped away from the tennis circuit for a year to play cricket with Wests, the Queensland Fire and the Heat in the WBBL.
Watching her killing it at the Australian Open this summer, it feels much longer ago.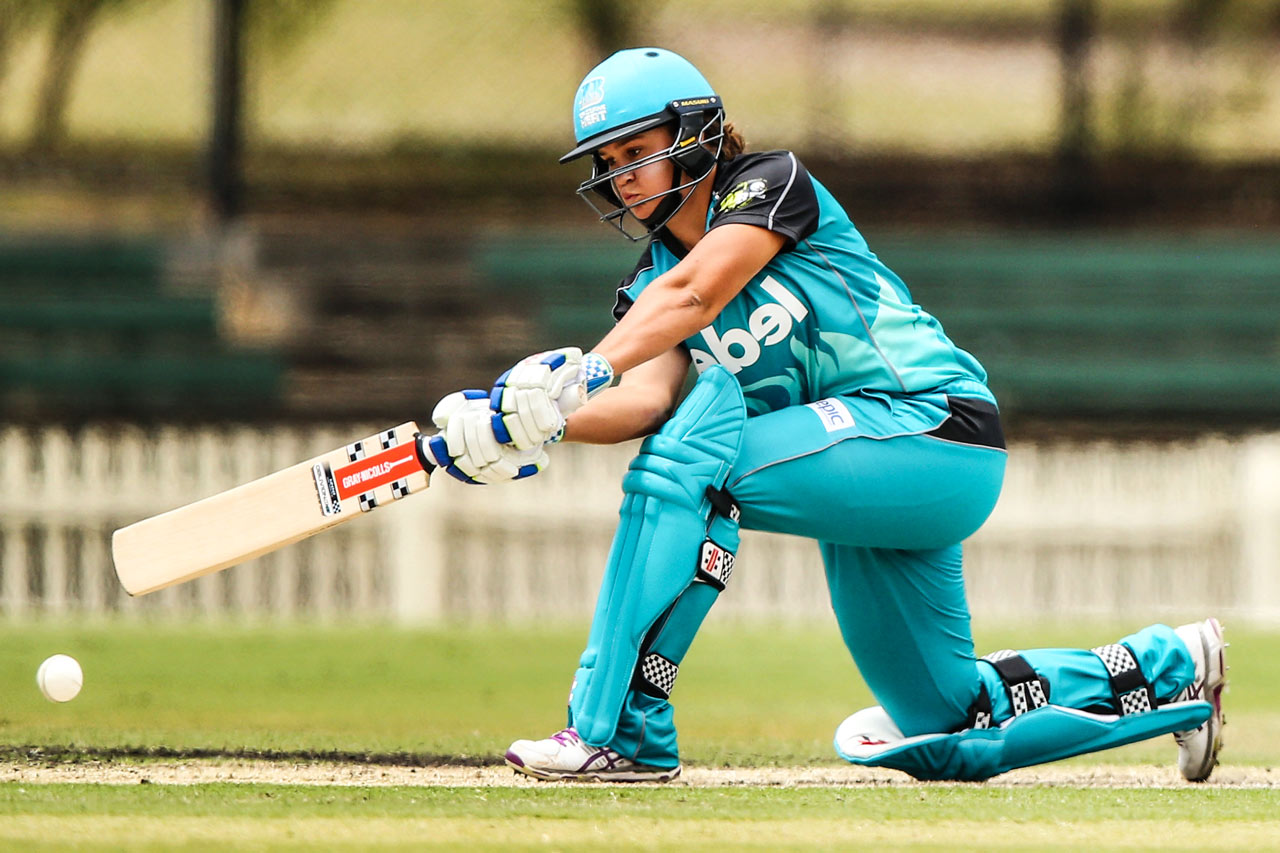 'She could play for Australia'
It was Andy Richards, our coach at the time, who first told us Ash was taking a break from tennis and was interested in trying cricket. There was no set plan or pathway for her. We just invited her to a few training sessions to see how she'd like it.
Ash was looking for something different. She'd been travelling the world with tennis from a young age and was feeling a bit drained. I imagine it could get lonely at times, away from home for most of the year with only a small team around you. She wanted to experience a team environment, make a few friends and see where the journey took her.
We had a team bonding session early that season, which I imagine was about as far away from the professional tennis circuit as it gets. We headed to Emu Gully and went through a bunch of army challenges, like crawling through tunnels and carrying people on stretchers through fields in the middle of the night. On the last day, we did a Kokoda Trail exercise where we had to carry someone on a stretcher through a big mud pit. Wimbledon must've felt like another world.
She'd get embarrassed by the attention. 'Guys, shhhh!' And we'd say, 'No way, mate. We're riding this for a while. It's our turn to be famous!'
Ash didn't look like a tennis-player-trying-to-be-a-cricket-player in the nets. She had great hand-eye coordination, obviously, but her technique was also pretty sound, particularly hitting down the ground and through midwicket and mid-on. She picked the ball up quickly and had a nice, clean bat swing.
But the thing that really stood out was her work ethic.
In tennis, the elite players train pretty much every day. Ash brought that same mentality to cricket. She would be in the nets every single day with Richo sending her throwdowns or facing the bowling machine. Honestly, I don't remember her missing a day.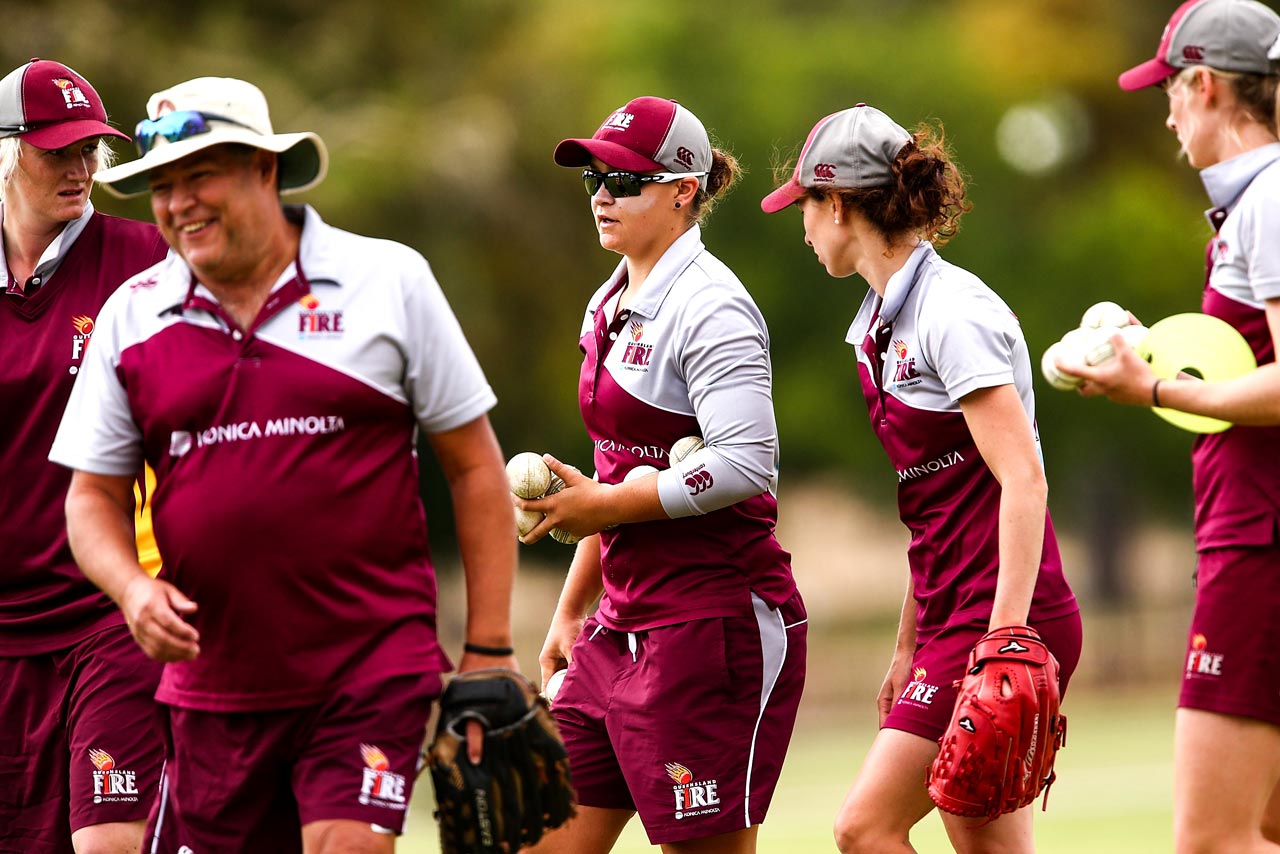 I've played cricket for a long time and, more recently, footy so I'm no stranger to athletes and their dedication to training. But, still, most players might add one or two hits a week to the scheduled team training sessions. Ash was at it every day, often for hours.
It was a little window into her world. She was totally committed to improving.
She scored runs for Wests and was playing for the Heat in the WBBL not long after. We were in a bit of trouble against the Stars when she came out to bat in her first Big Bash game. She started pushing them everywhere, quicks and spinners, all over the ground. She ended up with 39 off 27 balls and got us right back into the game.
We were like, 'Yep, she knows what she's doing.'
More about: Ash Barty | Australian Open | Brisbane Heat | Southern Stars | T20 | WBBL | Wimbledon | Women's Cricket | Women's Sport | WTA