We got into fishing back when we were at school. When we first got our Ps, we always drove off for a fish and never caught anything.
We spent time on YouTube trying to learn how to rig up. We went on online forums about the best spots on the Central Coast and where to catch what. My uncle Paul, who me and Jacob are really close to, probably one of our best mates, loved fishing too.
We found a spot out by The Entrance, and he helped us out with what bait and rig to use. Neither of us had ever caught a flathead and one day we went there with Paul and caught about eight flatties.
We couldn't believe it. After that, every second day of the school holidays we'd be out catching fish and giving them to family members.
The weird thing? Me and Jacob hate seafood so we don't eat it. Can't stand it.
But we loved the thrill of catching them. And we loved the look on the faces of our family when we brought home fish that we had caught them.
We haven't been in a while, the three of us, just out there talking shit about the usual. Back then, we'd always have competitions on who could catch most fish. That was always me.
'YOU SHOULD TRY TEACHING'
When I was at school, I obviously had aspirations to be a footy player. Of course, all my teachers were trying to be realistic about how many kids make it, telling me to at least try and find something I wanted to do as a back-up.
I've got lots of cousins I've been around since they were babies and because of how close our family was growing up, they're like my little brothers and sisters. I have a great connection to them.
My nan, Glenda, on my dad's side was a school principal for a lot of years and told me, 'you're so good with kids, you should try teaching.'
Jacob and I went and did it, studying primary school teaching at Newcastle Uni.
We did that in the under-20s but obviously first grade is a fulltime job. So we stopped studying and haven't gone back to it. I want to do something along those lines in future – I'm just not sure what yet.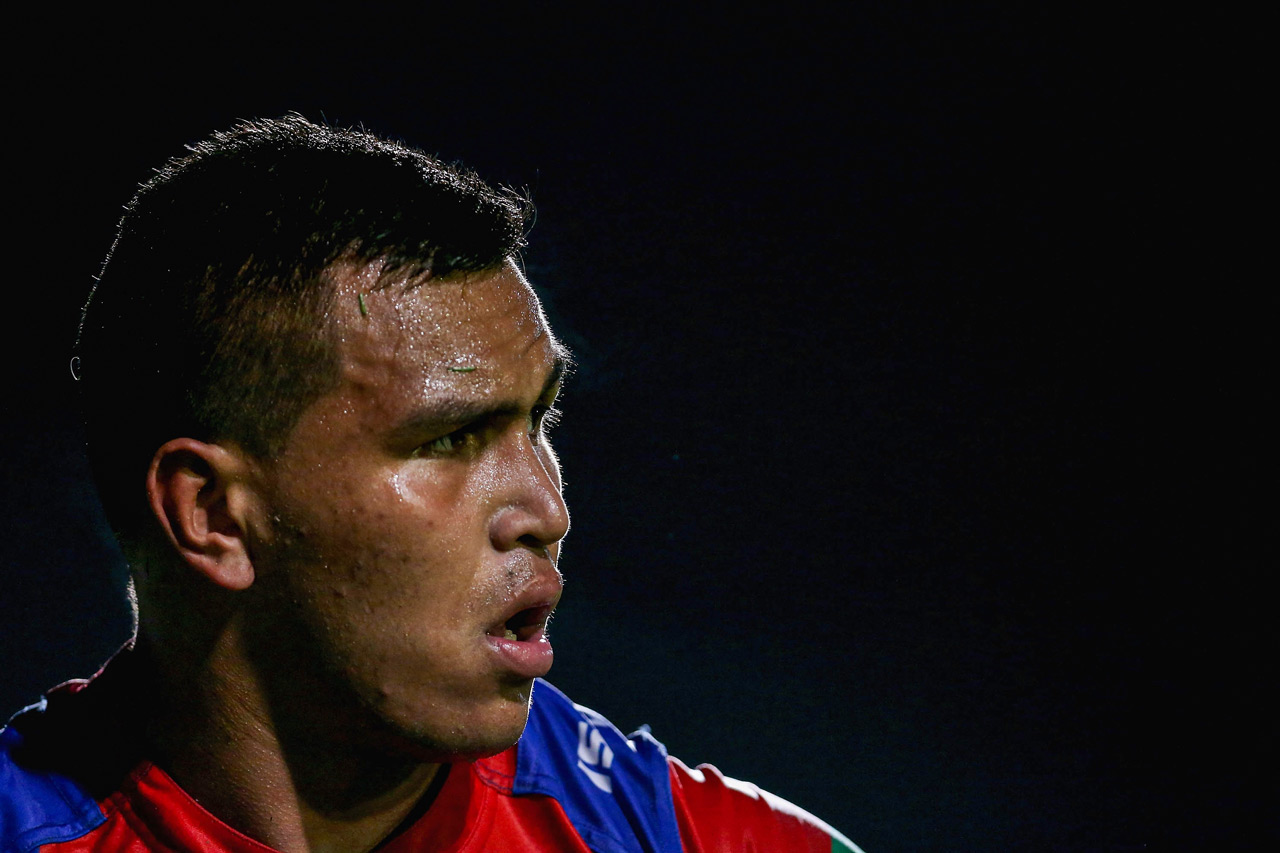 I THOUGHT 'I'M IN TROUBLE'
I met Mikenzie on a night out four years ago when I was in the under-20s and we started dating about a year and a half ago. She's good friends with the partner of Danny Levi. There's no doubt I've played better footy since she came into my life.
We're total opposites – she's a softie.
A few weeks back we had a bit of a blow-up against Souths and I got sent to the sin bin along with three others after tangling with Tom Burgess.
Mikenzie was at the game and when I came over to the stands afterwards to say hi to my family, she just gave me a look. I thought, 'I'm in trouble'.
She was embarrassed. She had so many emotions I could just tell on her face. But she understands it's part of the game.
EVERYONE HAS TIPPING POINTS
It's hard to know what to expect from Origin football until you've played it. The build-up is like nothing else in the game and everyone has a strong opinion on who should and shouldn't be in the team.
I knew as soon as I was picked that my spot on the team would be questioned, so I deleted Facebook and took myself away from social media it and just focused on what I had to do.
Aidan Guerra told me that the danger with social media was that once you see something you can't unsee it. Everyone has their tipping points.
In the NRL, there's always a bit of sledging flying around. In Origin, there was nothing. No one has the breath. It was so physical with everyone trying to dominate the other team. But there was no trash talking.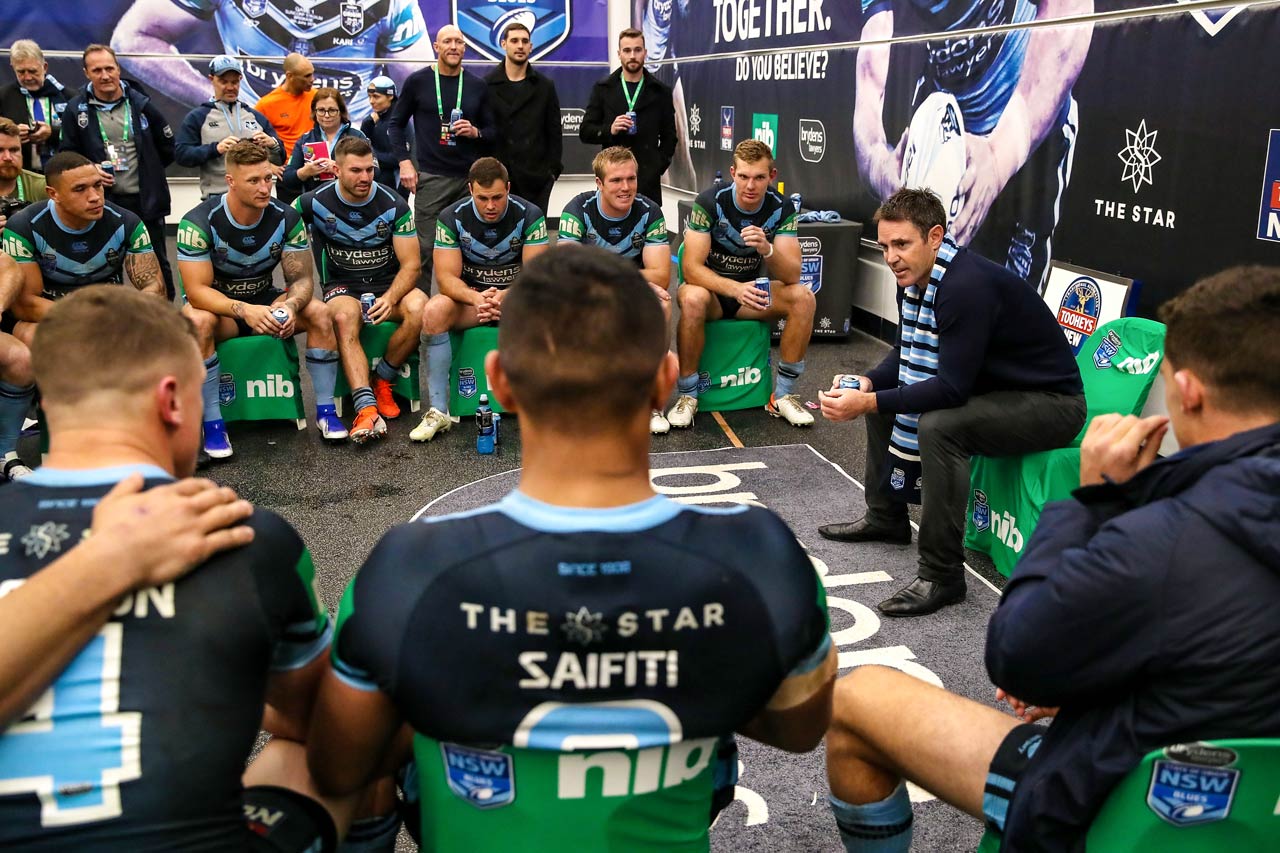 I was so grateful to play game 2. I want to be part of game 3 but, if I'm not, I'm going to keep going, prove myself a longterm rep player.
I played for Fiji and that was one of the proudest moments of my life. The people I met, being in camp, learning more about my culture was all an amazing experience.
But I'm an Aussie first. I was born and raised in Newcastle. People often think I'm a full Fijian but I'm actually half Aussie, a quarter Fijian and a quarter Samoan.
But my aspiration is to play for Australia, and always has been.
More about: Brad Fittler | David Klemmer | Fiji | Kangaroos | Mitchell Pearce | Newcastle Knights | NSW Blues | State of Origin | Thomas Burgess