Daniel McBreen - Contributor
A 'God' in two-dollar thongs
I was standing in a frozen field with my teammates at English club York City with a huge smile on my face, despite the bitter cold. One of the guys noticed and asked me why. I told them I'd signed for North Queensland in the A-League and they were all disappointed with that. Happy for me but miserable for themselves.
I started smiling more and they asked what was up. I said, 'and I'll be playing up front with Robbie Fowler'. The boys were like, 'you are kidding'. It was one of the coldest winters on record, games being called off because of frozen pitches left, right and centre, and we were wearing four layers of clothes. And I'm going back to the warm weather to play with Robbie Fowler.
I had it in my mind already that it was one of my last years in the UK, so it couldn't have come at a better time. Obviously I was delighted to come back.
I grew up as a Liverpool fan. So, of course, I'd followed Robbie Fowler's career closely. I'd watched him come through when he first broke into the team to become the player he was. To have that opportunity to play with him, even though we were both older at that stage, was amazing.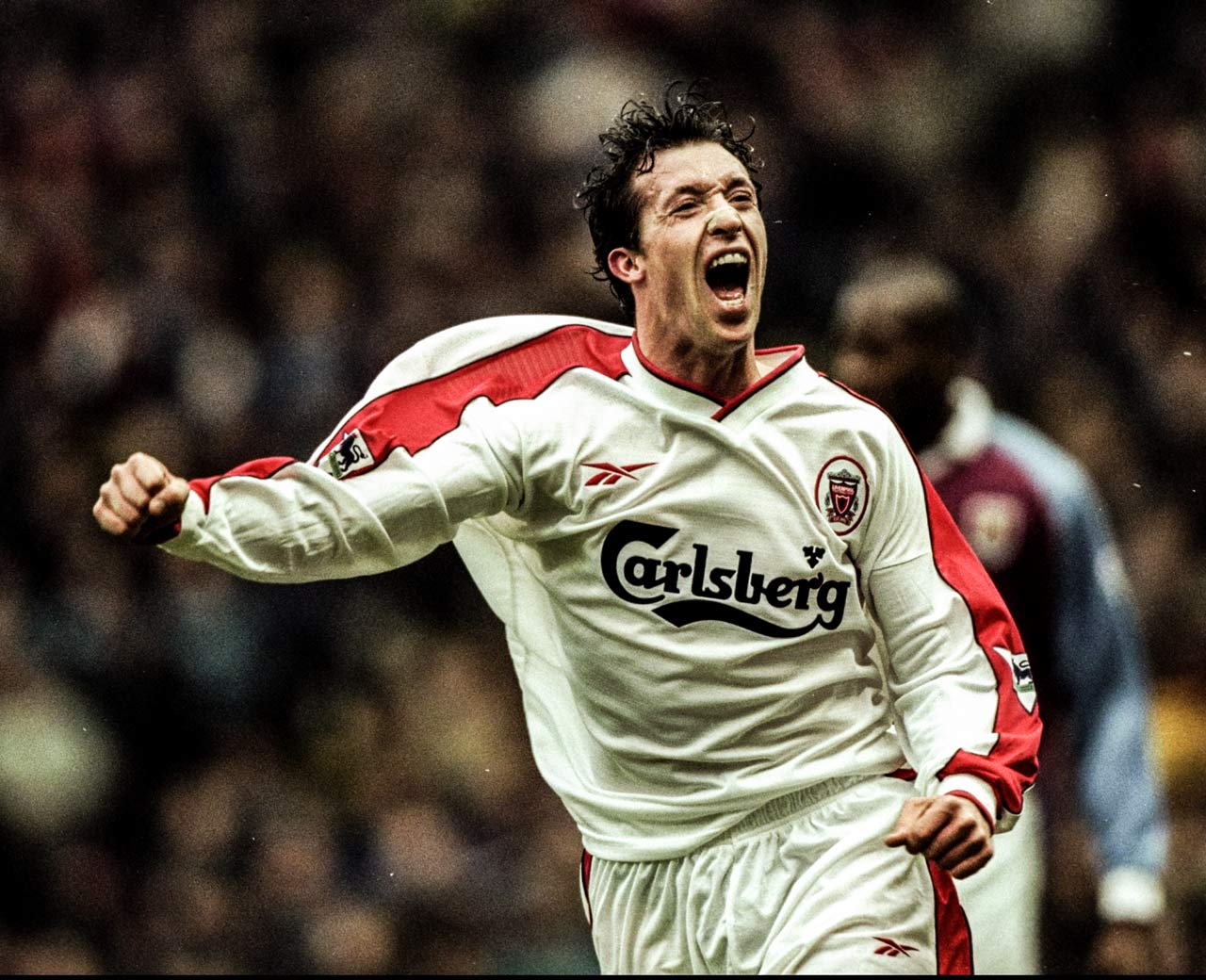 The first time I met him was when we got to Townsville. I'm sure everyone who has met him will tell you the same thing. He's just a very down-to-earth kind of guy.
You're never sure what to expect of people with a high profile. Sometimes you think people might think they're too good or better than others. You could say nothing but the opposite about Robbie. Straightaway he was just a real humble guy.
He loved the banter. One of the earliest memories was him coming to walk into the showers in the dressing room. Somebody yelled out to him, 'mate that's a $10 fine'. He said, 'for what?' The boys were like, 'you haven't got thongs on in the shower'. He said, 'well I didn't step in the shower'. He was told, 'you can't borrow anyone else's so you're paying a fine'. He said, 'hold that thought', went out, and came back a little later. He'd left the ground, gone down to the nearest two-dollar shop and bought a pair for $2.50. He said, 'I just saved myself $7.50 lads!' We were like, 'now we know why you've got so much money, you're so tight!'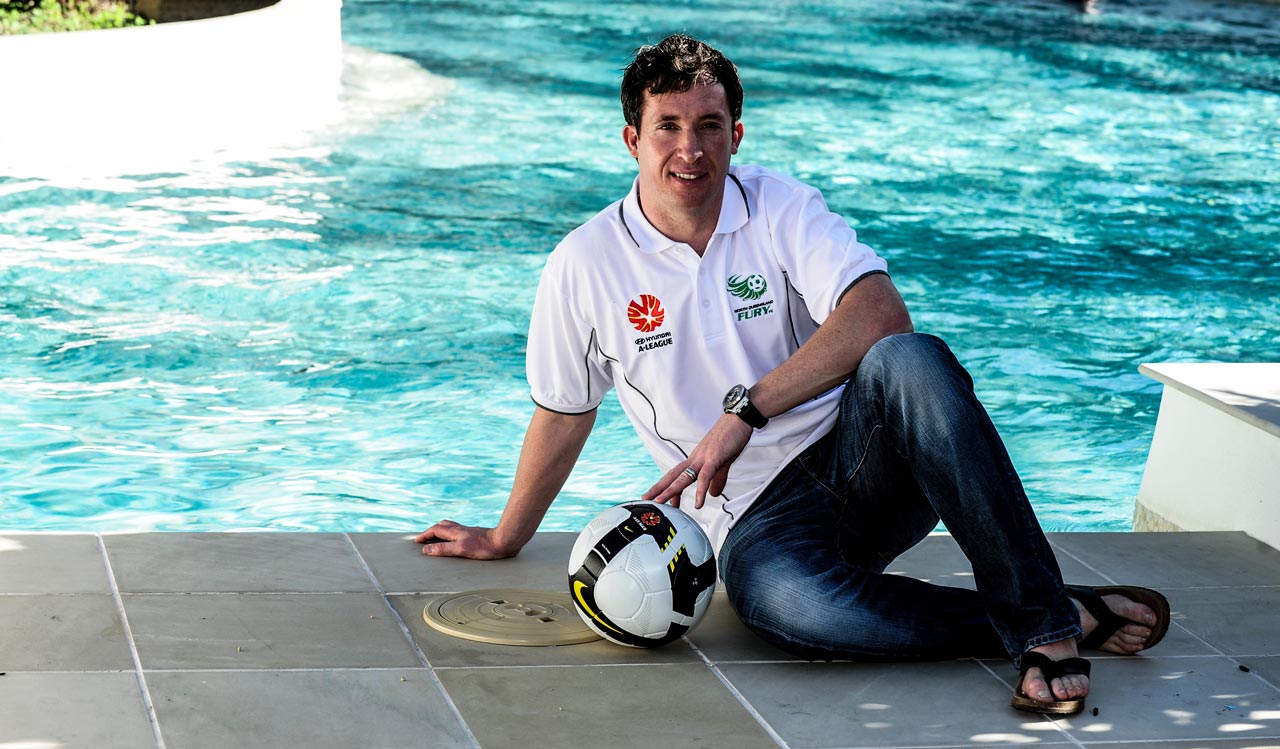 That was the sort of banter he was open to – one of the boys straightaway. Of course, everyone looked up to him but you immediately knew he was one of the guys and you could treat him like one of the guys.
Most footballers take people on face value. With a player of that profile you're excited they're coming in because they've played at a higher level, you're hoping they can teach you some things, tell you some stories about who they've played against and you might pick up things from them.
As soon as he walked in you knew straightaway, being a Scouser he loved a joke and to wind people up so everyone was at ease.
He'd left the ground, gone down to the nearest two-dollar shop and bought a pair for $2.50. He said, 'I just saved myself $7.50 lads!'
The moments away from the field, where you can have a laugh, stand out. In the 2009 season we sat and watched Man United beat Man City 4-3 and Michael Owen scored in the 97th minute. We were watching in his hotel room with a group of players. He was rolled up at the end of his bed in his blanket. When Owen scored the winner we were all disappointed because we were Liverpool supporters not happy that Man United had just won and I accidentally kicked him off the bed. Because he was rolled up in his blanket and couldn't get his arms out he flew onto the floor. We all thought it was brilliant. Those kind of things where you can have a laugh in private – they're some of the things you take away from football that are the most memorable.
He was a natural fit off the field and had some great moments on it. That goal against Sydney FC has been doing the rounds on social media since his announcement.
Throwback to one of @Robbie9Fowler's finest moments in the @ALeague ?

? https://t.co/ht1i0JfxoA pic.twitter.com/gMtBGqt8Wr

— Hyundai A-League (@ALeague) April 23, 2019
I tweeted that that goal was all about the assist, obviously. He had all the easy work to do after the beautiful lay off from the header.
I don't think it would be talking out of turn to say he got frustrated at times – being someone who has played at such a high level, and we weren't particularly performing that well, especially at the start.
He came in with an open mind and wanted to see how it was, do his best and help as much as he could. But frustration would sometimes get the better of him.

I've told people who've asked about him, that I felt really strange because at one stage, about halfway through the season, I said to him, 'Robbie you've got to just go back to basics, what you're good at. Just bring people into play, get the ball, and get in the box, because when you get in the box you'll finish'. He was trying too hard to take the onus on himself to do something that would change the game because the team wasn't performing so well.
I must admit I felt very sheepish telling Robbie Fowler just to do the basic stuff and go and score goals for us but he took it well and said, 'yeah you're right'. Sometimes when you're in those positions you can get frustrated and try to do too much. I felt, as a fellow footballer, that Robbie was.
More about: A-League | Brisbane Roar | Coaching | English football | Liverpool | Premier League | Robbie Fowler