Boomers gold, Bogut & fleeing war
Anyone who's ever been associated with the Boomers program understands that playing for Australia is a commitment. A sacrifice.
Being a Boomer is bigger than the individual player and more special that your run-of-the-mill basketball team. Representing your country is one of the most rewarding things you'll ever do as an athlete.
If you're lucky enough to be given the opportunity to represent your country on the court, you wear the green and gold with pride. If for some reason you don't get to play, there's no bitching and moaning.
That's how it works in these qualifying cycles ahead of World Cup and Olympics, where it often falls on the NBL players to qualify before the NBA players come in to fill the bulk of the roster for the tournament.
There are no qualms with the process and we know exactly what the situation is. It's rewarding for all of us to be a part of and the games we play for Australia under these qualifying schedules give guys priceless experiences they wouldn't have otherwise.
Our core NBL players have enjoyed some great success in the past couple of years, winning the Asia Cup and the Commonwealth Games. Winning the Asia Cup in Lebanon, in Australia's first-ever attempt, was one of the best trips I've ever been a part of.
Playing the Comm Games, on home soil no less, was just awesome. Going through that process as a team and walking away with gold was an experience I will always treasure. You feel like you've left a fingerprint on the Boomers program.
This time around, two of our NBA guys have put their hand up for qualifying games right after a playoff run: Matthew Dellavedova and Thon Maker of the Milwaukee Bucks.
We're thrilled to have them on board, especially because it's Thon's first time in the Boomers set-up. It's special to watch a guy experience playing for the national team for the first time and we are glad to be a part of it with him.
We have a three-game NBL All-Australian series in China which kicked off Friday night, followed by those World Cup qualifiers: tough road games against Japan and the Philippines at the end of June.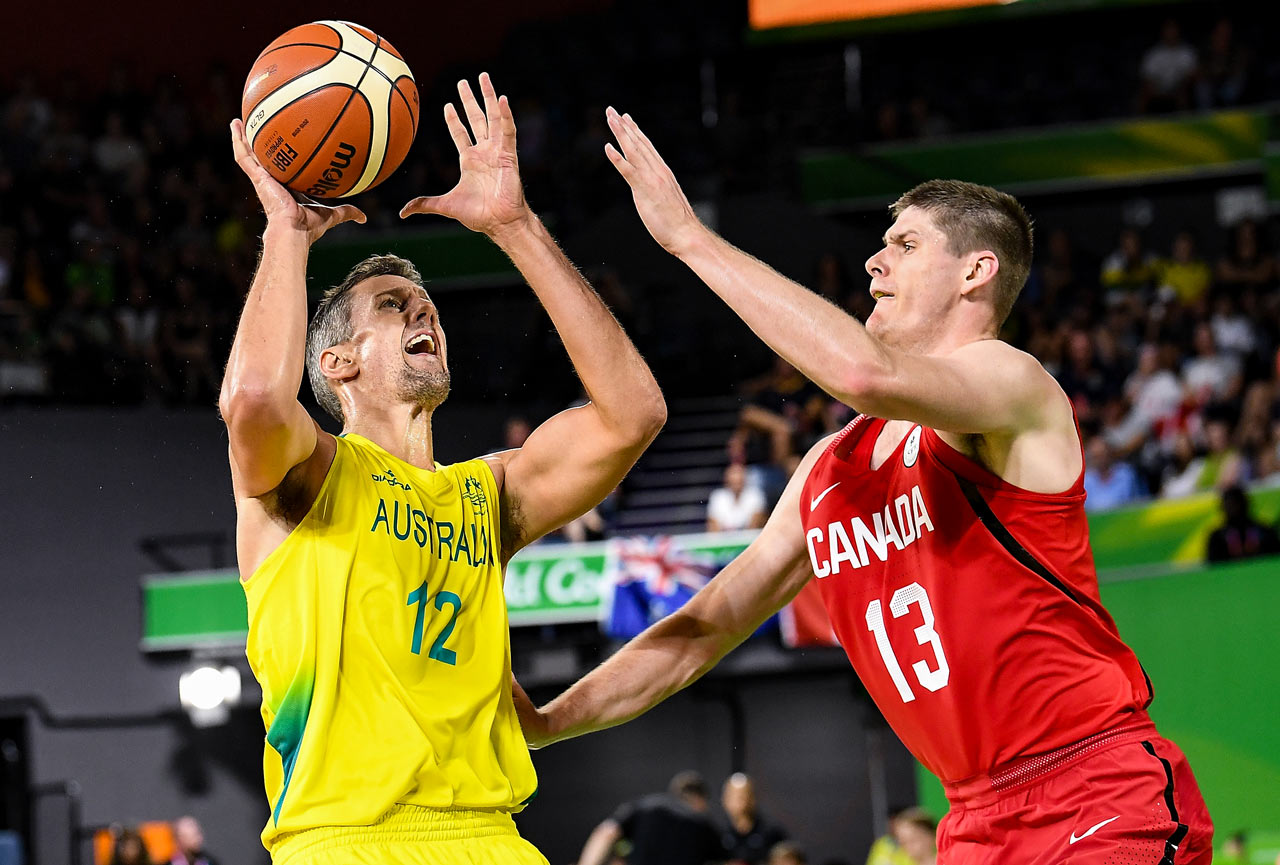 THAT ELUSIVE OLYMPIC MEDAL
The team for Tokyo 2020 will be the best that Australia has ever assembled.
As long as we have healthy bodies and everyone is available, I can definitely see Tokyo as our best chance to finally achieve that elusive Olympic medal. We've had a lot of chances and many great teams have come agonisingly close but my belief is that the 2020 team will have what it takes to finally step on that podium. 
Ben Simmons will be a massive star in the NBA. Everyone's already touted him as the next big superstar and that's definitely the trajectory that he's on after his rookie season. He's just going to keep improving and we have to remember how young he is!
He's got a lot of weapons in his arsenal that he'll keep building on, just like all the greats before him. We're pretty excited to have him on board for the national team, to see him compete in Tokyo and hopefully come away with the gold.  
It was a fantastic NBA season for Joe Ingles too: this was definitely his breakout season. He played big minutes with a major role on a playoff-calibre Utah Jazz team. Joe wasn't just contributing, he was leading the scoring at times in the playoffs, acting as a pivotal figure in their post-season run.
It was fun to watch and it will be great to see him run out for the Boomers these next two years. 
You wear the green and gold with pride. If for some reason you don't get to play, there's no bitching and moaning.
Guys like Joe, Patty Mills, Aron Baynes and Delly have been huge parts of the Boomers for a long time now but the young blood of Thon and Dante Exum will be an excellent injection of talent. Both guys finished the season extremely well, Thon especially.
He had a huge influence in the paint for the Bucks and his type of game is something that Australia needs. His length, athleticism, and ability to stretch the floor and shoot it is what we need. We're excited to see him play, to go out there against those guys with his style of game, to bring the size and athleticism that Australia needs but hasn't always had. His skillset will be a fantastic addition.
Dante is a terrific player too. He's put his hand up on multiple occasions for Australia, unfortunately he's been seriously injured on national team duty and missed some opportunities. But a healthy Dante makes the Australian line-up even more scary for the opposition.
It seems that right now we just have an endless supply of guys who are getting close to the top of their game. It's all coming together at the right time.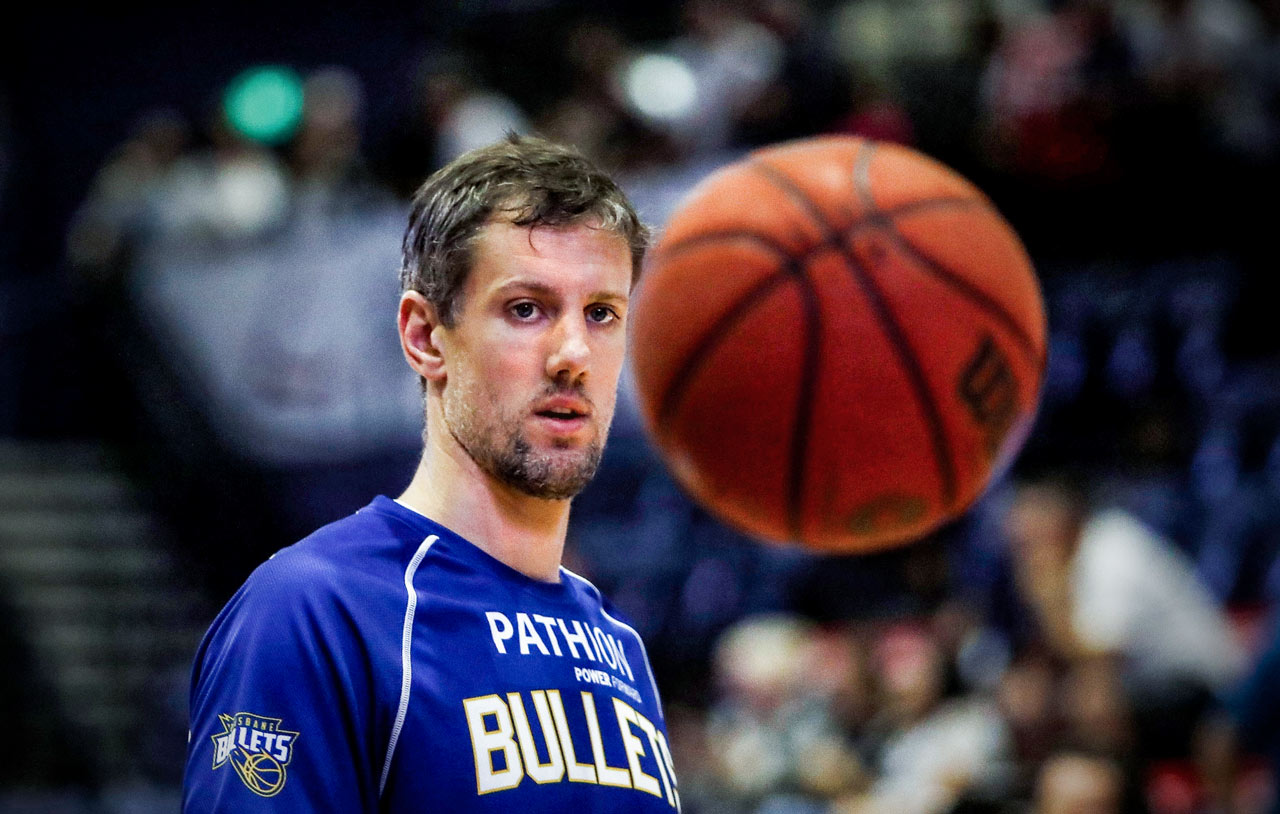 BOGUT, THEN & NOW
As a new crop of Australian NBA players rise, the greatest I've seen has come home and we'll be teammates again, at the Sydney Kings.
Andrew Bogut and I go way back, to the Australian Institute of Sport in 2001-02. We were both young, 17-18 years old, both trying to find our way into a professional career. Both intensely competitive – without the maturity to control it!
We were going at it every day in training, occasionally in each other's faces. We were surrounded by the best teenage players in the country, all vying for a professional career – it was full-on, all the time.
But that's why so many good players come out of the AIS. Every day, twice a day, you go up against the best. 
Andrew was unbelievably talented even at that age and he knew where he was headed. He carved out that pathway very early; mapped out what he was going to do to make it as an NBA player, then went ahead and did it.
BREAKING: Press Release with details-10am Monday EST Australia ?? pic.twitter.com/CazCR2BaD2

— Sydney Kings (@SydneyKings) April 22, 2018
It was great to witness his growth. Being slightly older, I played with him one year at the AIS, then went to the US for my first year of college. When I came back, the things he had added to his game in that 12 months were incredible.
I went to watch an Institute game down in Melbourne and he had something like 30 points and 20 rebounds. He absolutely dominated. What he was doing a year since I'd last seen him … unreal.
He just kept improving when he went on to college at Utah and dominated there, elevating himself to the No.1 pick in the NBA Draft. It's been fun to see him become such a powerhouse in the NBA. It's going to be great to watch him bring all those experiences and skills to the NBL.
Bogut will be huge for the NBL on and off the court. He'll bring added legitimacy to an already-strong league. He'll set standards for everyone, even big-name imports. Bogut is THE big name.
4-time All-Defensive Team honoree @Money23Green with a major shoutout for former teammate @andrewbogut ?️ pic.twitter.com/8Y7wk1jLqN

— Golden State Warriors (@warriors) June 5, 2018
Guys who think the NBL will be a walk in the park already get found out in our league. With Andrew here putting in the work, an NBA champion who has done it all, no one has any excuse for shortcuts, complaining about not getting enough shots, any of that stuff you hear from guys who think they're too good for the NBL.
That a guy of Andrew's quality wants to come back and contribute to this league that he grew up watching, speaks volumes.
And a lot of the Aussie NBA guys, to their credit, are saying the same thing. They all want to come back and play in the NBL at some stage. They all support it, they follow it and they're all heavily involved with the growth of the game here.
It's great for basketball in Australia. I see the game going from strength to strength and Andrew's arrival at the Kings only cements that in my mind. Opening night in Sydney will be massive.
SEEING THE BEST & WORST
I did four years at St Mary's College in the US. I had workouts with NBA teams and I had invitations to go to camps but I decided back then that the national team was on my radar.
It was something I'd always wanted to do and the 2006 world championships in Japan were up that year. I went into Boomers camp thinking I was in pretty good form and had a chance. I performed well enough to make the world champs but I had to forgo the opportunity to play NBA Summer League and attend the team camps.
I was a little bit naive to the process of making the NBA but I was just as naive to what the path through Europe would be like. I ended up taking that route, signing in Italy for my rookie year as a professional.
I wouldn't change anything about how my career panned out. I've enjoyed everything and love where I am now. I've met fabulous people and I've seen unbelievable places across the world.
It's hard to go past living in the Canary Islands in Spain. I had two years in Gran Canaria, then later a year on the island of Tenerife. It's just an ideal lifestyle. Sun year-round, winter doesn't exist, you're surrounded by beaches and beautiful mountains.
The food is fantastic and the people are so warm and friendly. It was pretty special and I was fortunate to do it for close to three years.
Andrew Bogut and I were going at it every day in training, occasionally in each other's faces.
I had one horrible experience, alongside great people at a great club with BC Azovmash in Mariupol, south-eastern Ukraine. I was there in 2014 during the Russian conflict and the club folded that same year.
When I left, it wasn't even my decision. All the import players got called into the club and they said, 'You guys have to get out of here, now. Things aren't going well'.
Fortunately, the club got us out of there quick smart. They shovelled us off early morning in a car/caravan kind of thing, up the freeway. They got us to the airport about 100km north in Donetsk, checked us in and we were out of there.
The day I left, pro-Russian separatists started to overthrow one of the government buildings in Donetsk and within a week, the airport had been ransacked.
My final days there were quite unnerving. It opened my eyes to how the world is, what people live through on a daily basis. To have teammates and staff at that club dealing with war was harrowing. The experience changed me.
I'm still in touch with some people from that team. Fortunately, they're all still safe. Most are still playing professionally. But I'm sure there are some very sad stories connected to the people I knew in the city. It's a horrible feeling. 
I've played in a lot of places internationally and we've been to a lot of places with the national team too. Nothing, I mean nothing, beats being able to call Australia home. 
At this stage in my career, I take nothing for granted and I feel incredibly privileged to be a part of Australian basketball. 
More about: Andrew Bogut | Aron Baynes | Ben Simmons | Boomers | Joe Ingles | Matthew Dellavedova | NBA | NBL | Patty Mills | Sydney Kings | Thon Maker | Tokyo 2020