A journey I never imagined
I'm a very good packer. I have a checklist in my head. I'm on autopilot these days.
I'm only 28 but I feel like I've covered a fair bit of ground over that time. I've moved from Durban to Perth, Perth to Biarritz, Biarritz to Japan, Japan back to Perth and, as of a few weeks ago, Perth to Melbourne to join the Rebels.
The last move was difficult on a few levels. The uncertainly with the Force's future last year was very unsettling for everybody involved.
Taking up the contract with the Rebels, too, has meant both my brother, Ross and I, leaving mum behind in Perth not long after dad passed away.
But, having said that, there is plenty to be excited about moving forward.
DURBAN TO PERTH
I lived in Durban until the age of ten.
I remember going to Kings Park many times with dad to watch the Sharks. I also remember everyone going crazy when Francois Pienaar and the Boks won the 1995 World Cup. Even though I was only six at the time, it left a lasting impression on me.
I don't know all the circumstances concerning the decision to move the family to Perth, but what I do know is that Dad was held up at gunpoint in Durban. To be honest, mum and dad never went into the finer details and, if anything, they shielded us from it all. But it wasn't uncommon for people in South Africa, to have had a similar experience.
Mum and dad brought us over to Australia for a holiday when I was nine. In hindsight, I think they were testing our response to a possible move. We loved it! The following year, we were fortunate enough to be given the opportunity to start a new life in Australia. To be honest, moving to a foreign country was daunting and it was difficult to leave our family and friends behind.
Thinking back, it was an incredible gift that our parents were giving us. Australia exposed us to a world of possibilities and opportunities. For me, that meant developing myself into a professional rugby player.
I don't know all the circumstances concerning the decision to move the family to Perth, but what I do know is that Dad was held up at gunpoint in Durban. To be honest, mum and dad never went into the finer details and, if anything, they shielded us from it all.
My rugby career began on Hale School's ovals in year five at the age of ten. Mum had forbidden me from playing rugby in South Africa, promising me I could start playing in high school.
I remember after my first day at my new school jumping into the car and begging my mum to let me play (unknowingly, my parents had sent me to Perth's top rugby school).
Mum was left with no choice! I must have shown some talent at an early stage because my year five coach, on my first day of training, called me aside and asked me where I had learned to play rugby.
I had never touched a rugby ball until that day, but I told him that I had played at my old school in South Africa. I knew, had I told him differently, I wouldn't have been included in his A side.
I was fortunate to be included in Western Australia's academy program and to represent WA School Boys Rugby.
I remember at one of the trials a coach told us that we would be extremely lucky if even one of us would play professionally. On my way home from those trials, my mum, knowing how desperate I was to play elite rugby and not wanting me to be disappointed, reminded me of what the coach had said.
I replied, 'Mum, I will be the one.'
I started my Super Rugby career the day after my last exam at high school. I went straight into pre-season with the Force. That was a wake-up call!
I played three seasons there, but I was stuck behind an all-star backline that included the likes of Cameron Shepherd, Matt Giteau and Drew Mitchell. I was basically a professional trainer. There was no NRC back then, and I played only nine games over my first three seasons.
I lost the love for the game somewhat. I got tired of training and never playing. I was at a crossroads and knew I had to make a change or walk away.
It was about this time I received a call from Jack Isaac, who was coaching Biarritz. He promised me game time in France and said it was an amazing place to live and play.
I signed with Biarritz and, for the second time in my life, set about the task of moving continents.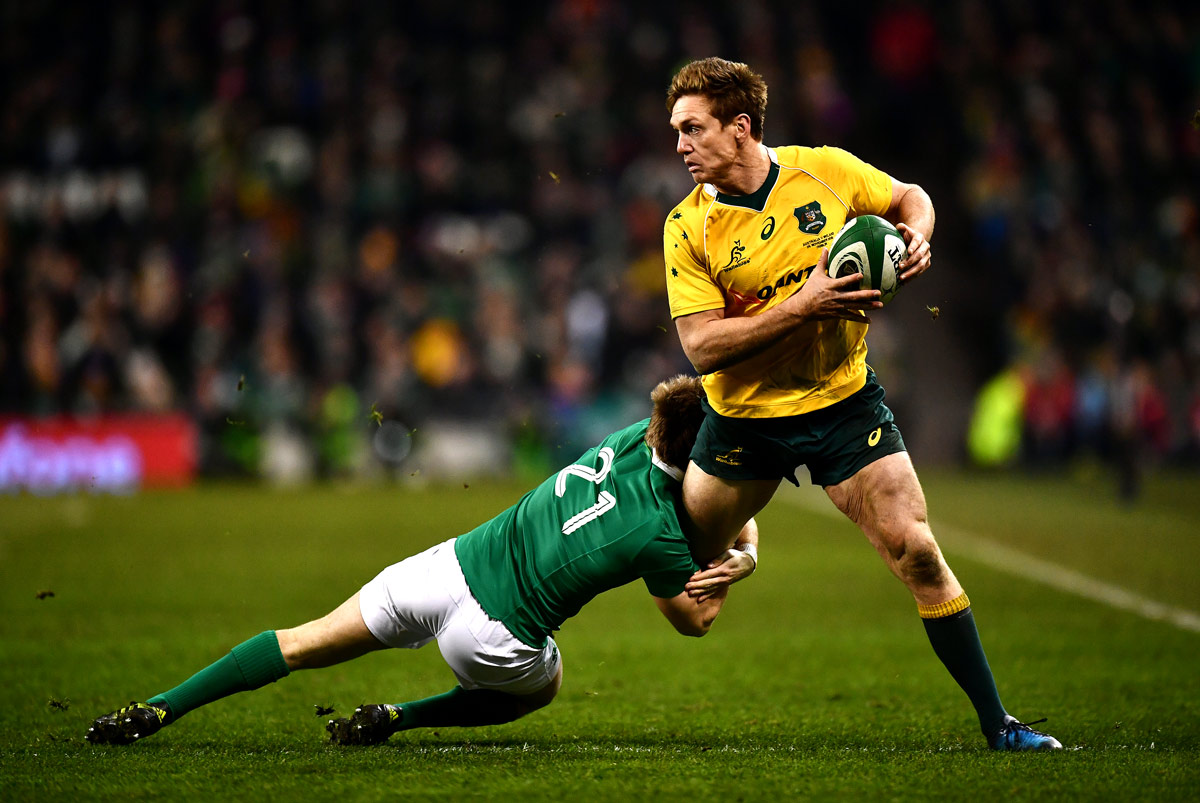 PERTH TO BIARRITZ
I really didn't think about what I was getting myself into until I landed in France. Only 20, I didn't know anyone; I didn't speak the language; it was a different world to anything I'd experienced before in either South Africa or Australia. I had to grow up quickly.
The lifestyle was pretty easy to take to, though. Biarritz is one of France's most popular tourist destinations – it's a beautiful place on the Bay of Biscay, about 20 kilometres north of the Spanish border – and the first apartment I was shown overlooked the ocean. I loved it. I thought, 'Yep, I could get used to this.'
The rugby was on another level, too. I went from barely getting a game with the Force to playing in a Biarritz team that had about ten current World Cup players. At times, I'd take a moment or two to observe the calibre of the players around me – for Biarritz and the teams we were playing – and I'd have to pinch myself. It was incredible.
I had only intended on staying in Biarritz for a year. But one became two, two became three and I seriously considered a fourth. I had rediscovered my love for the game.
But in the back of my mind, my goal was always to play international rugby. I had represented Australia in Sevens, which meant I was ineligible to play for France. If I wanted to test myself at the highest level, I was going to have to head home at some point.
I always felt I had unfinished business back home. I had never performed at my peak in Super Rugby, and I needed to prove to myself that I could. I was ready for another crack.
The rugby was on another level, too. I went from barely getting a game with the Force to playing in a Biarritz team that had about ten current World Cup players.
A few things prompted me to end my time in France. Dad became ill and I felt like I needed to be home to spend time with my family. I had also undergone groin surgery and preferred to rehab in Australia with some of the best physios and trainers.
These were difficult circumstances in which to be departing and, again, I was leaving behind a lot of good friends.
BIARRITZ TO NAGOYA
Before my second stint with the Force, I secured a short-term contract with Toyota Shokki Shuttles in Japan. My dad's health had improved and he encouraged me to take up the opportunity.
It was a great arrangement on a couple of levels. Firstly, I needed to play some footy after the groin surgery and before Super Rugby started. And secondly, I got to experience another new country and culture.
I loved Japan. They are the most polite and friendly people I've encountered. They're also incredibly passionate about their rugby.
As all the other players were company workers for Toyota, they would work all day, and then train. It made me realise how fortunate we rugby players are, to be able to do something we love every day as our profession. It's something I don't take for granted.
When I wasn't playing football, I was travelling and eating. I'd been battling to learn French in Biarritz for the last few years, so the idea of tackling a new language wasn't all that appealing to me. My teacher, a lovely lady called Chieko, taught me how to cook traditional Japanese dishes instead. We'd make sushi, tempura and nabe.
Dad made it over for a few games, which was brilliant. We travelled quite a lot. We took the bullet train to Hiroshima and Kyoto and had lunch in Kobe. They are great memories.
As I was nearing the end of my time it Japan, it occurred to me how much I'd grown as a player in France and Japan. I had played so many games and been exposed to new styles and tactics and ways of thinking about the game. It rounded me out. I was a very different player to the one who left Perth three-and-a-half-years earlier.
I've got my sight sets on playing at the 2019 World Cup, so hopefully I'll be back in Japan soon.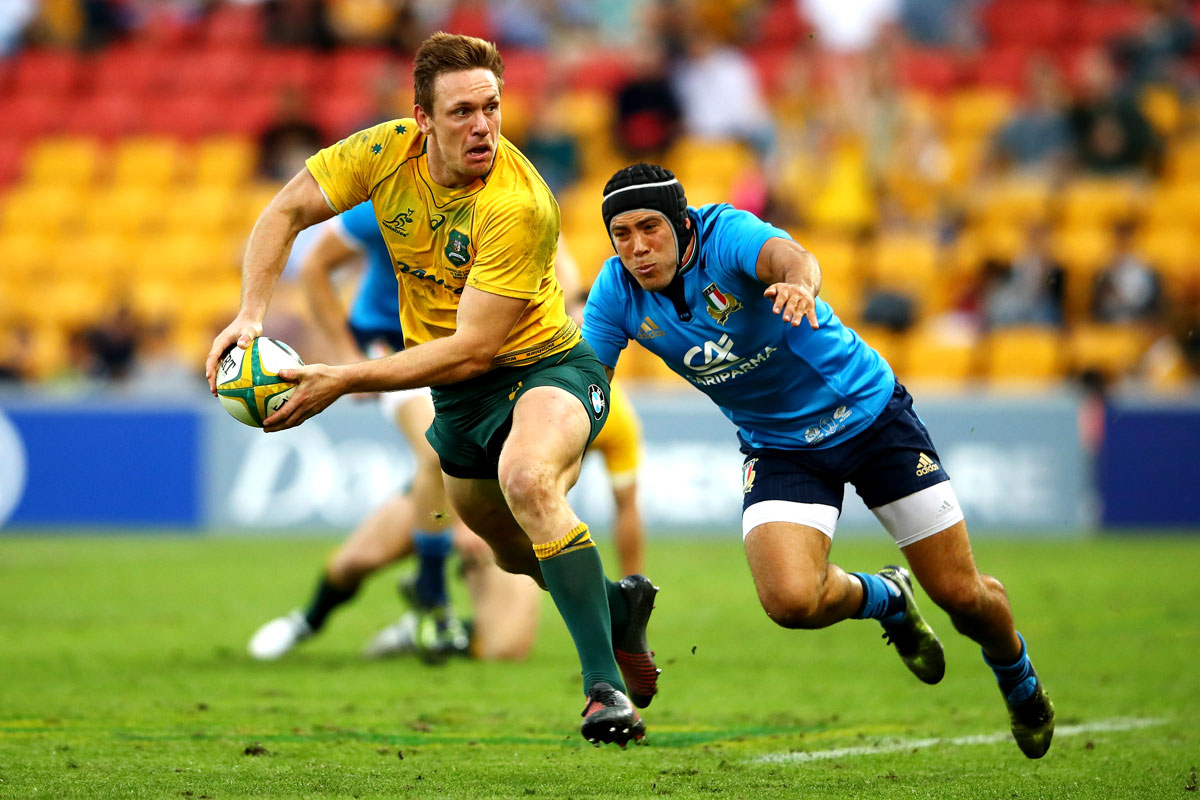 NAGOYA TO PERTH
I arrived back in Perth in January 2014.
My first game back was against the Tahs. I was a late call-up an hour or two before the game. I'd just finished playing a game of club rugby and had to rush to the stadium. I was cramping in the warm-up but managed to get through the 80 minutes. Honey Badger scored a hat-trick and we won. It was great to be back.
The 2016 season was my best yet, but it was bitter-sweet. Dad passed away in January and sadly he never witnessed my first Wallabies game later that year. As my biggest supporter, he always believed I would one day get there. This in itself motivated me to do him proud in my rugby career.
The 2017 season was frustrating. Two big injuries meant long periods on the sidelines, all the while dealing with the uncertainty of the Force getting cut.
The uncertainty brought us closer together as a team. We ended up playing some pretty good rugby under the pressure of it all, and I thought we put up a strong fight to stay in Super Rugby. I'm really proud of how hard we fought as players, as coaches, as staff and as supporters. We did so because we believed in what we were fighting for.
In the end, the ARU made their decision.
Growing up, there were very few home-grown players who made it to Super Rugby from Western Australia. Being one of the first few through Western Australian system to play for the Force is something I'm very proud of. That's why it was so special to represent the Force – and so hard to see the franchise shut down.
After four seasons in Perth, it was time to move again.
I always felt I had unfinished business back home. I had never performed at my peak in Super Rugby, and I needed to prove to myself that I could. I was ready for another crack.
My brother, Ross, and I said from the beginning that wherever we go, we'll go together. We were a package deal.
When Dave Wessels and the Force coaches decided to head across to Melbourne, that sealed the deal. We really enjoyed playing under them in Perth. A lot of the Force players were keen to stick together, and continue the journey we had started 12 months earlier.
It was hard leaving mum in Perth. This is the first time Ross has lived away from home and mum struggles a bit with both of us not being around. She used to love coming to all the Force home games. She took a lot of enjoyment from that and she was upset with how it all ended.
She's excited for us, though.
Mum has got a lot of trips to Melbourne planned to watch the Rebels play this season. And I've just spent Christmas in Perth with the family. Melbourne to Perth is a much easier flight than some of the others I've dealt with through the years.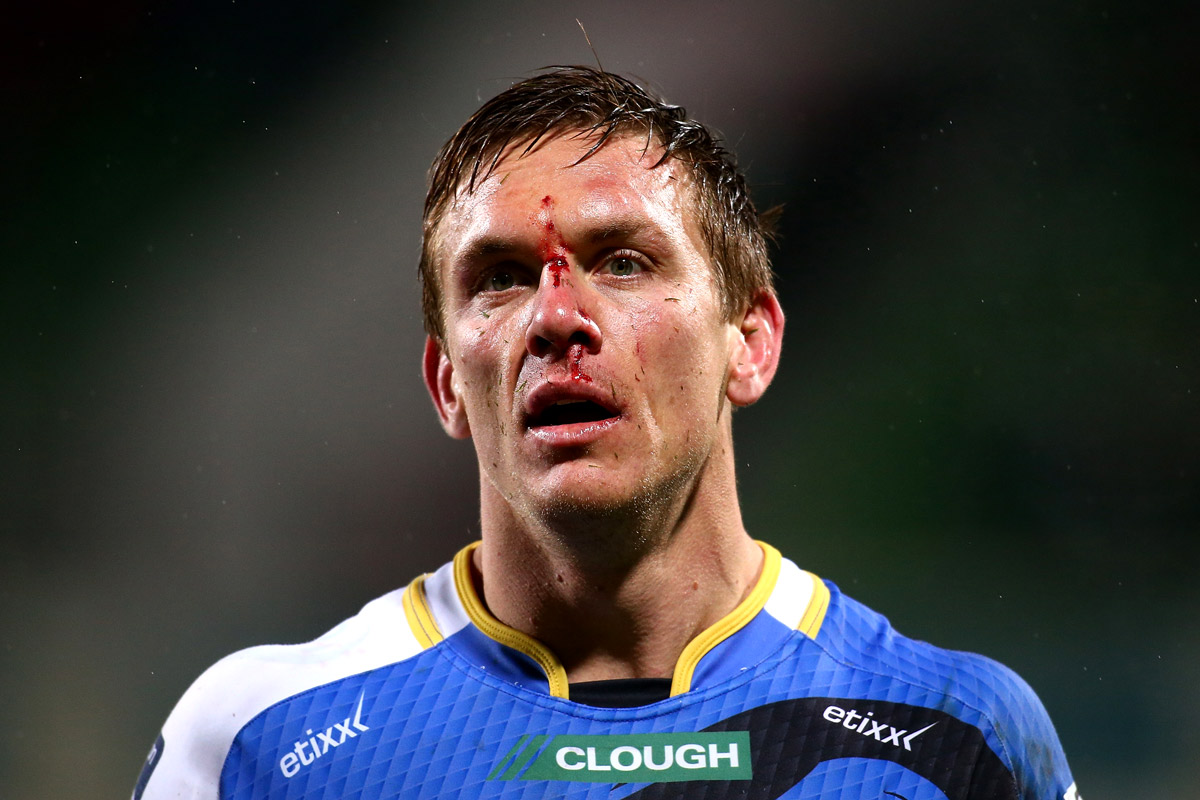 PERTH TO MELBOURNE
I moved to South Yarra in November just across from where we train.
The precinct is incredible. You've got Collingwood on one side, the Demons on the other and the Storm waiting for us to get off the field!
Everyone goes to the same café. I'm sure we'll cross paths with guys from the other codes and learn a bit off each other over time.
The Melbourne Rebels could not have been more welcoming. They've gone out of their way to make us feel settled. I'm genuinely excited about what we can achieve here. There is a real buzz around the club, and it's all-hands-on-deck to turn things around.
We've put together an outstanding team. Playing in a backline this talented is a once-in-a-lifetime opportunity. We're certainly getting flogged in the pre-season, so there'll be no issues around fitness!
We learned a lot of lessons in the west. We worked with the community and were successful in growing the game. We feel like we've got a pretty good model to bring to Melbourne and continue growing.
This probably won't be my last move. I would love to play overseas again one day. I'm open as to where that might be. That's the beauty of playing an international game like ours.
If the last ten years have taught me anything, it's to embrace every opportunity and enjoy the ride. I feel very privileged and I wouldn't change a thing.
More about: Dane Haylett-Petty | Japan | Super Rugby