I don't have one ounce of regret about retiring from footy and going home. Not with all that happened. I missed home a lot, even before those things. It was time.
I did what I needed to do in footy. I had a pretty good run.
I've been away from home since I was 13, boarding at Scotch College, then straight into the AFL with Hawthorn. AFL footy has been my life for the past 10 years and it's nice not being expected to worry about my skinfolds, time trials or weight!
I'm loving the retirement life. Taking it easy. Living free, day by day. I don't have a job. I'm trying not to get busy. Just reconnecting, visiting favourite places around home in Darwin and other places I've never seen. In Melbourne, I could never do things like going shooting and fishing, things I grew up with and still longed to do.
But the most important thing about home is family.
I'm spending more time with my wife, Shannyn. We went to see my dad, Cyril Sr, and sister, Kahlisha, in Alice Springs. We took backpacks to stay for a weekend and stayed for a month.
Dad had a heart attack in September last year. That was probably when I truly lost the desire to keep playing AFL footy. It was very upsetting. I'll always remember the missed calls from dad's partner, Dayna, while I was so far away from home.
I spent a lot of time with dad in hospital as he recovered. My uncles, Maurice and Sebastian 'Sibby' Rioli, had already passed away after heart attacks.
And Kahlisha had her tough times, too. She gave birth to two stillborn boys, and she nearly died in the process.
People don't know what goes on behind the scenes. My decision to retire at age 28 may have surprised some, but it was coming for a while.
They didn't see me during those times with dad, or my sister. Or in the quiet moments after the injuries. I did my PCL last year and missed most of the season, then my medial ligament in the same knee near the start of this season.
That got emotional. I had a bit of a cry, thinking, 'I'm going to be stuck on the sidelines again'. I thought I was going to get back to play, but that changed. When you're injured and you've got so much time on your hands, a lot of stuff goes through your head.
I went back home and spent more time with family. I thought things over.
I didn't have the opportunity that most players have later in their careers – unless I'm getting traded to NT Thunder, I'm not going home! Eventually, I just knew it was time to move on.
You want to retire unbroken. Your body, your mind, your soul – they're all things you need intact for life after footy. I didn't want to grind it out until there was nothing left.
I'm happy. I'm back where I belong. I've got my family, and Shannyn and I want to start our own family. I want to start my own life.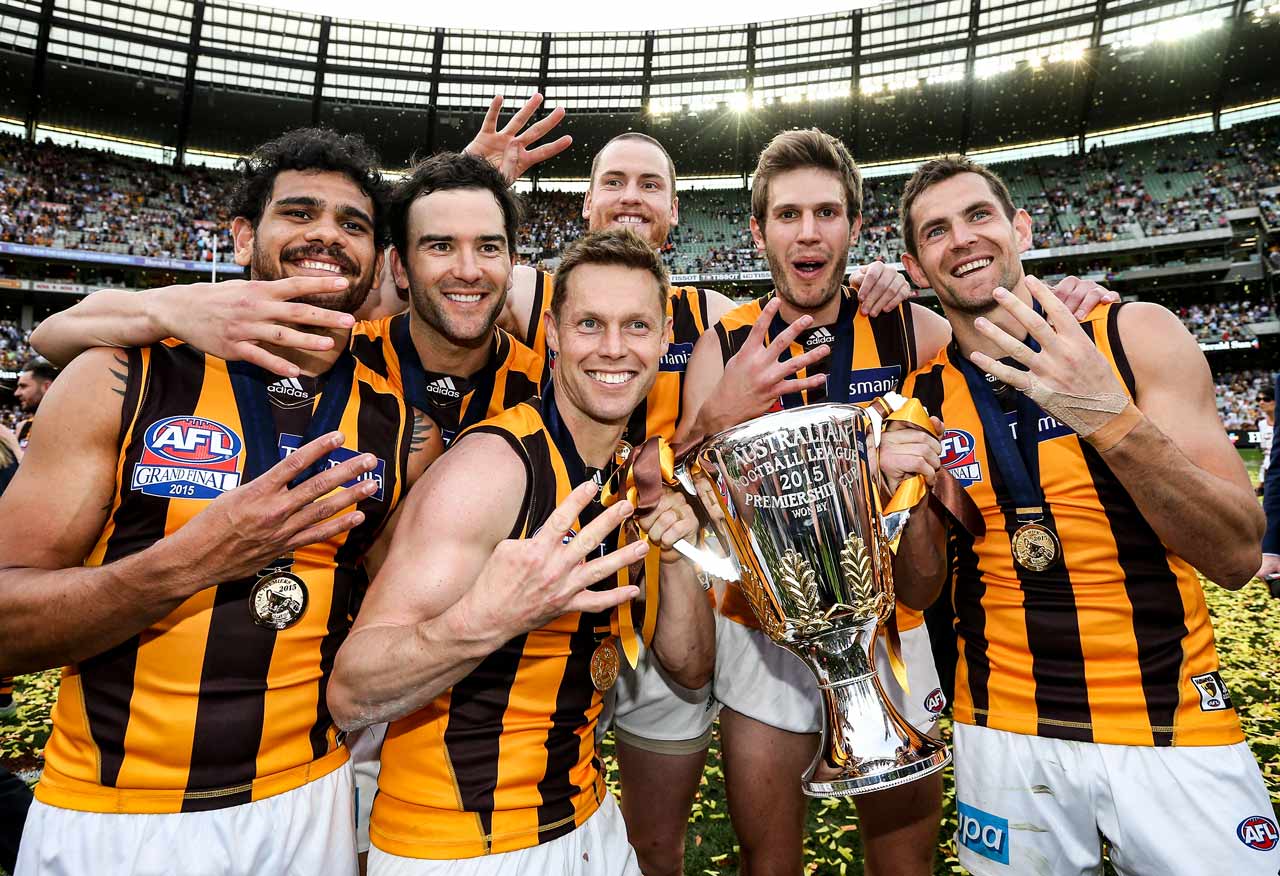 MY HOME, MY FUTURE
My dad isn't just my role model, he's my hero. As a footballer. As a man. Always has been.

He lives five minutes outside Alice, in Larapinta. He's now going really well with his health. He's starting to work out again. It was great spending time with him. I'll be doing plenty more of it.

We went to visit around the Grand Final weekend in Alice. Kahlisha played for Alkamilya and they had a win, so she was happy.

We had such a beautiful time there, both with family and the community. I probably spent more time taking photos than I did watching the game on Grand Final day. I was there last year, too, and the kids make those days, seeing the smiles on their faces.

We stayed much longer than that weekend because it is so beautiful there. Incredible scenery. Powerful land. Extraordinary people. We have a few family ties there; not just the Riolis but also the Longs and Carters. Our heritage is in the Tiwi Islands, but the NT is home.
I'd get up in the morning and enjoy a coffee while watching the sunrise. We'd go for a drive, anywhere. Go with the flow. If someone was doing something, we'd go along. We went to the Standley Chasm one day. It was beautiful.
Other days we were just walking around Alice and saying hello. Meeting some different people.
I go out to an Aboriginal school near Alice, Yirara College, to spend time with the boys there. Dad is the operations officer of Yirara's Clontarf Academy.
There are many Aboriginal lands, and many cultures. Those communities are what make the Northern Territory special. I visited them when I could while I was playing footy, but it was hard while I was living in Melbourne.
Being back home and having the time to think about what I want to do next, it's become clear to me that helping those communities will be a big part of my life from now on. I'm not an office person. I will be getting out and visiting as many people as I can.
Being able to see what happens in those communities with my own eyes, I especially want to help the younger generation. To live, be free and be happy. Young Indigenous kids have so much potential yet face a lot of challenges. I just want to have a positive impact.
Footy is one thing, but it's beyond footy. A lot of Aboriginal kids want to play footy and if that doesn't happen, they're a bit lost. I want to help them see that there's more out there, too.
In some ways, I'm going through the same process myself. 'What am I going to do? What am I good at?' They're questions that you must ask yourself when you've been playing footy your whole life. In a way, I have to re-find myself. Find my strengths and my weaknesses – like you do in footy.
It's such a weird feeling, the recognition that comes with footy. My role models were my dad, uncles and older cousins. I have the chance to be a role model to kids I've never met. It's still a strange thing for me, but it's a privilege.
The best thing for me is just to be myself, and let people follow. I'm a pretty quiet person. You just let your actions do the talking.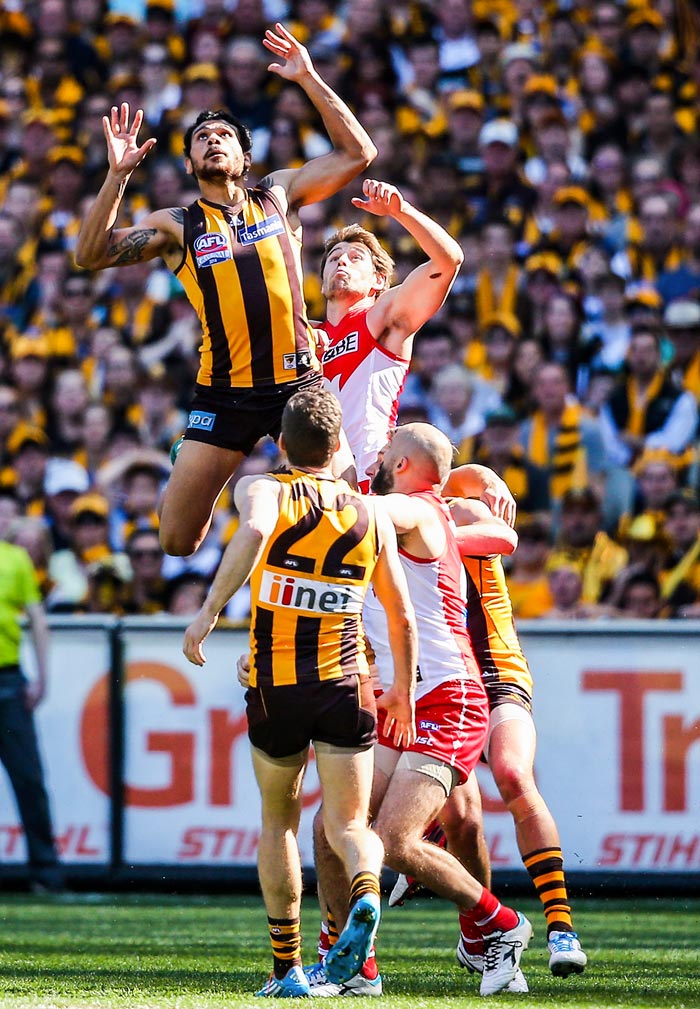 More about: Collingwood | Cyril Rioli | Grand Final | Hawthorn Hawks | Indigenous Australians | Luke Hodge | MCG | Sponsored | West Coast Eagles