There's an air of optimism and a sense of pride in Newcastle this week. It's palpable.
I've felt it before. I felt it when I was playing for Liverpool and we were winning trophies. It hit me again when my youth development project took me back to Leicester when they won the English Premier League title a few years ago.
You can sense the anticipation within the community about the Jets potentially winning the A-League grand final and the belief they have in the players.
There's a real connection here.
It's been a long time between celebrations for football fans in Newcastle. The club won its only title ten years ago. And before this season they had gone seven straight years without making the finals.
But things are changing fast. The joy the kids in the stands would have felt upon witnessing Riley McGree's scorpion kick against Melbourne City the other night will stay with them for the rest of their lives.
I know it got me excited, watching the goal at the ground.
I've lived in this game all my life and I have come to know how people react in football. Lionel Messi will have seen that on YouTube and wondered, 'How the hell did he do that?'
Incredible moments like that get people buzzing with enthusiasm. It's a powerful thing in sport – and in football in particular.
A person's own self-esteem and happiness gets wrapped up in and influenced by their local team's performances. It affects people's identity both as an individual and as part of the group that follows the side.
I've seen it happen over and over and over again. It's the tribalism of football.
The self-esteem of an entire country rises if they do well during the World Cup. People stick their chest out when they go to work and the GDP goes up.
Right now, I can feel it happening in Newcastle and the whole Hunter region.
It comes back the other way as well. The players' own self-esteem increases when they see what it means to the supporters for the team to do well. Smart people at clubs will notice that, pounce on it and make it work for the team and the town.
I can't think of a better example than Bill Shankly, the great Liverpool manager of the 1960s and early '70s. He was a Scotsman and he immediately got on with the Liverpool fans because he liked their sense of humour and work ethic.
Shankly actually took the players out to the factories and other places where the fans worked and told his men, 'These are the people who pay your wages'.
He fully understood and worked the symbiotic relationship between player and fan.
He knew all too well that the self-esteem levels of both parties were intertwined.
But the fans aren't dumb. They can tell if a player is faking it… or if that player is for real and is playing for them.
I've seen some interviews this week with Daniel Georgievski and a couple of other Newcastle players talking about this exact thing and how they're doing it for the fans because they appreciate what the fans are doing for them.
I know those sentiments are real. The fans will know as well. I can't rate the power of that sort of relationship any higher. It's going to help a lot in the big game against Melbourne Victory.
This week has already been a good one, with Liverpool through to the Champions League final. I couldn't imagine a better way to finish it than the Jets taking the title.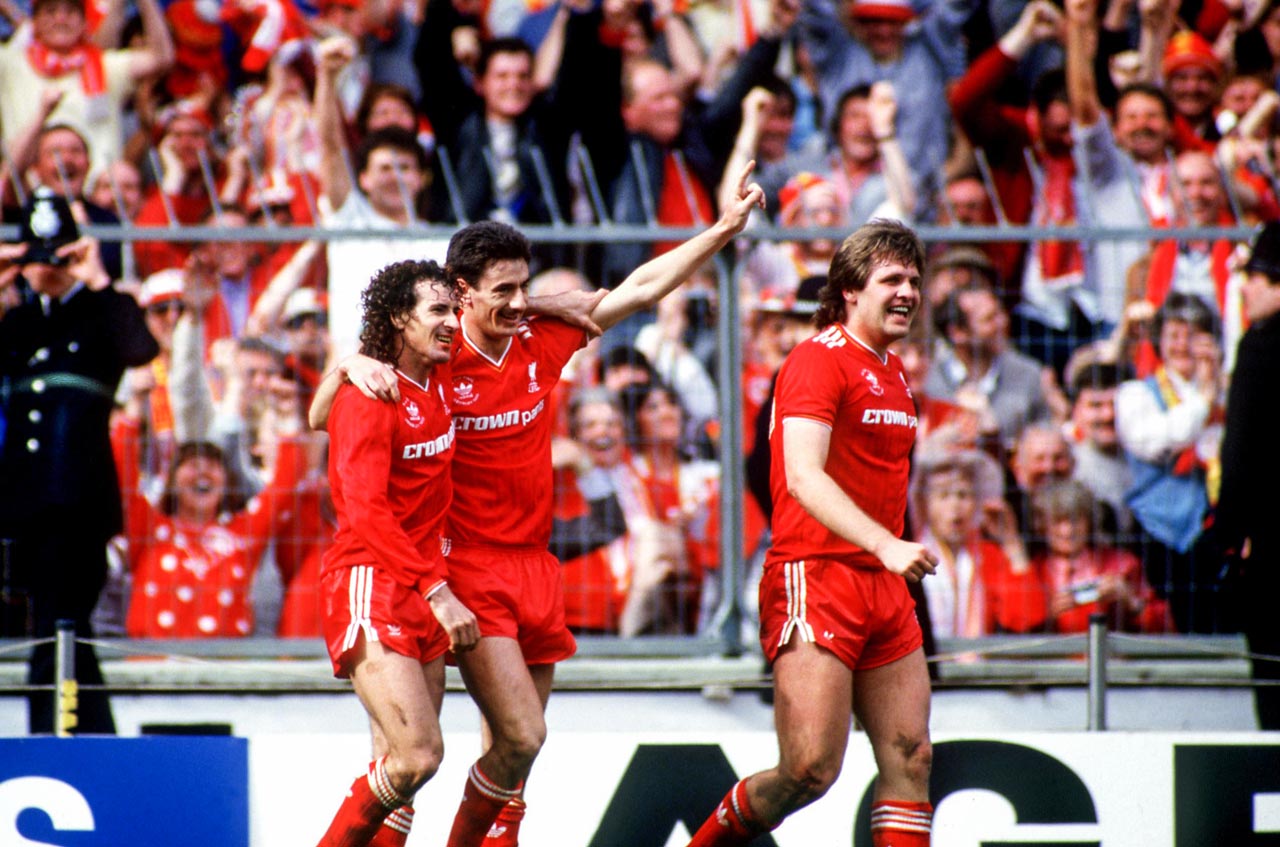 MY NEWCASTLE
I guess you could call me a global citizen. I've always travelled the world and for the last 20 years my coaching interests and projects have seen me spend a few months of every year in the US, a few in Europe and a few in Australia.
But the love of my life is Australia.
I had a wonderful upbringing around the Lake Macquarie area and my memories of playing football as a kid and days spent surfing at Nobbys, Blacksmiths and Redhead are priceless to me.
My four kids have grown up here and my mum's still in Newcastle, so I get back as often as I can.
You can sense the anticipation within the community about the Jets potentially winning the A-League grand final.
I was doing bits and pieces in China several months back and one of my daughters was getting ready to have twins. She was in Newcastle at the time, so I thought rather than go straight back to England I'd come down and see her.
The Jets were playing well and I was enjoying that and loving being home so much that I stayed a bit longer. When they made the finals, I extended my stay again and I've been here nearly four months this time.
I've met the coach, Ernie Merrick, and a few of the players. I've had a long-standing relationship with Lawrie McKinna, the CEO.
I had lunch with Lawrie and the club owner, Martin Lee, last Friday before the game and I was asked to do a little address to the main corporate box at the ground on the night.
The Lord Mayor was there and I made sure I thanked Lawrie and Martin for all they've done for the club and the town. They've done an incredible job of turning the fortunes of the club around and, by doing that, they've also lifted the fortunes of the entire city.
I was gone from home as a 15-year-old to chase my football dream in England, but I cherish the two guest stints I had playing with our original team in the old NSL – Newcastle KB United – when I was at Middlesbrough and then Liverpool.
That wouldn't happen now. The massive insurance costs alone would stop any thought of a club getting an English Premier League player for a guest stint, but they were different days back then.
There was no corporate governance at all in football and you kind of did what you wanted and it was good for me and good for Newcastle, so we did it.
I wanted to play for my hometown team. I'd played for Middlesbrough in what was still called the English first division and I was coming home to see mum and dad, and I wanted to have a run.
I told KB United and maybe back then an airfare was a big deal, so they probably said they would pay that.
I was supposed to get paid to play, but in the end I don't think the club had enough money. I didn't care. It wasn't about money back then – that wasn't a big deal. Even playing for Liverpool then you were on 1,000 pounds a week – now the players are on 200,000 pounds a week.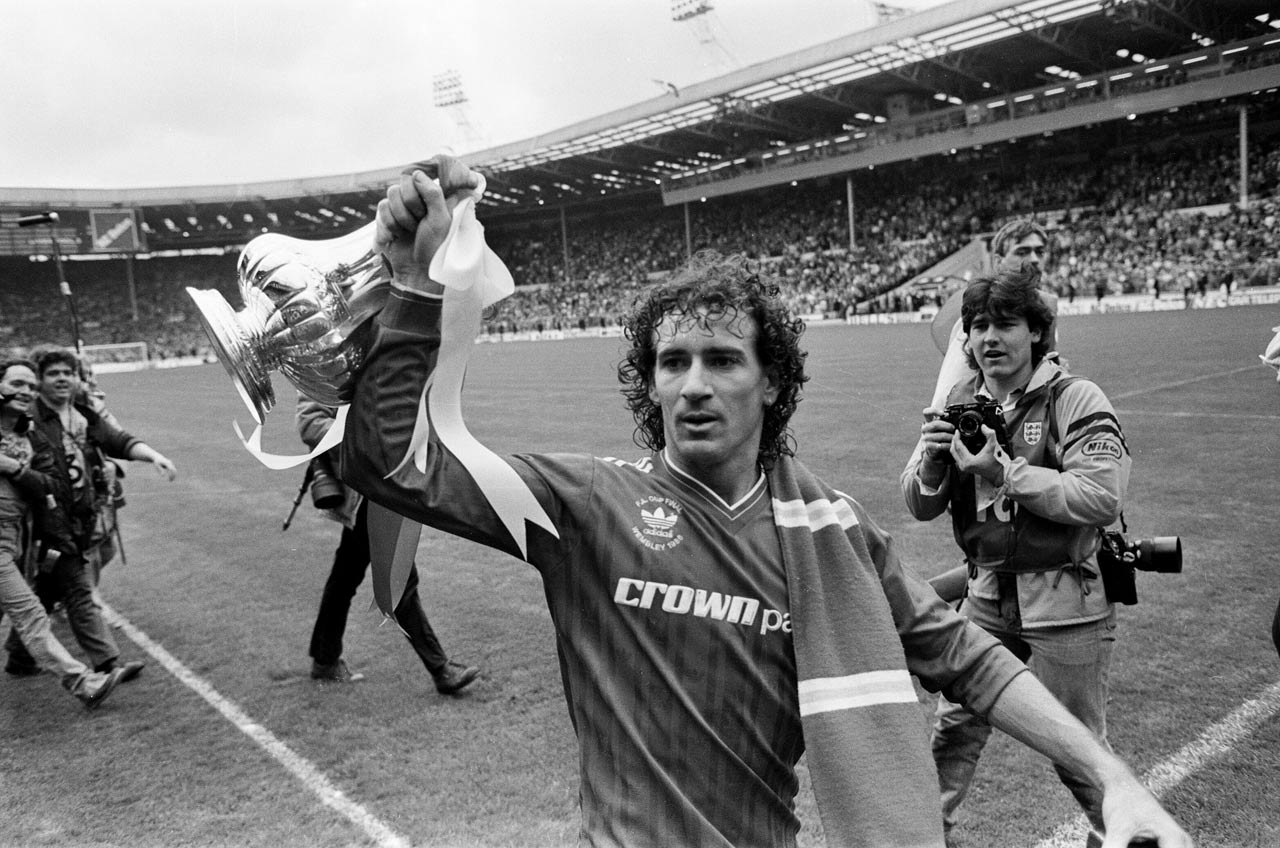 I was still a bit jet-lagged when I turned out for my first game. But you know what? I was playing with Col Curran, a Newcastle and Australian great, and even though Ray Baartz was no longer playing, it still gave me the opportunity to meet him.
These were the names I grew up admiring and whatever I was doing in England, I always looked up to those guys.
Joe Senkalski – what a player he was. Then there was Michael Boogaard, Brett Cowburn, Peter Tredinnick…
It's great to see that a few of these players' boys are representing the Jets now.
I'd played with and against these guys' parents as a kid and they were all better players growing up than I was. I was too embarrassed to tell anybody where I was going at first when I went overseas, because I thought these other players deserved it a lot more than me.
I remember standing next to Bunny Curran before my first game at the Newcastle International Sports Centre, as the current ground was called then, and they played the national anthem, 'I Still Call Australia Home' and then the theme from the Qantas flying kangaroo advert.
Roo was one of my nicknames over in England.
I must admit I'm a bit of a sook when it comes to that emotional sort of stuff, and don't forget I was still a teenager when I came back the first time. I had done it the hard way, and now people were coming to see me play.
I was nervous and I was proud at the same time, standing next to those guys, so I don't mind admitting that I shed a tear or two.
LEGACY
Four years ago, I was living in Florida when I got terribly sick. My long days out in the sun when I was a boy – and we didn't know better about protection – meant I was eventually diagnosed with three types of skin cancer: melanoma, squamous cell carcinoma and basal cell carcinoma.
The radiation to the side of my head every day was horrendous. I couldn't eat or drink and I was stuck in a house, so all I could do was think about the past and the future and what sort of legacy I wanted to leave just in case I didn't make it.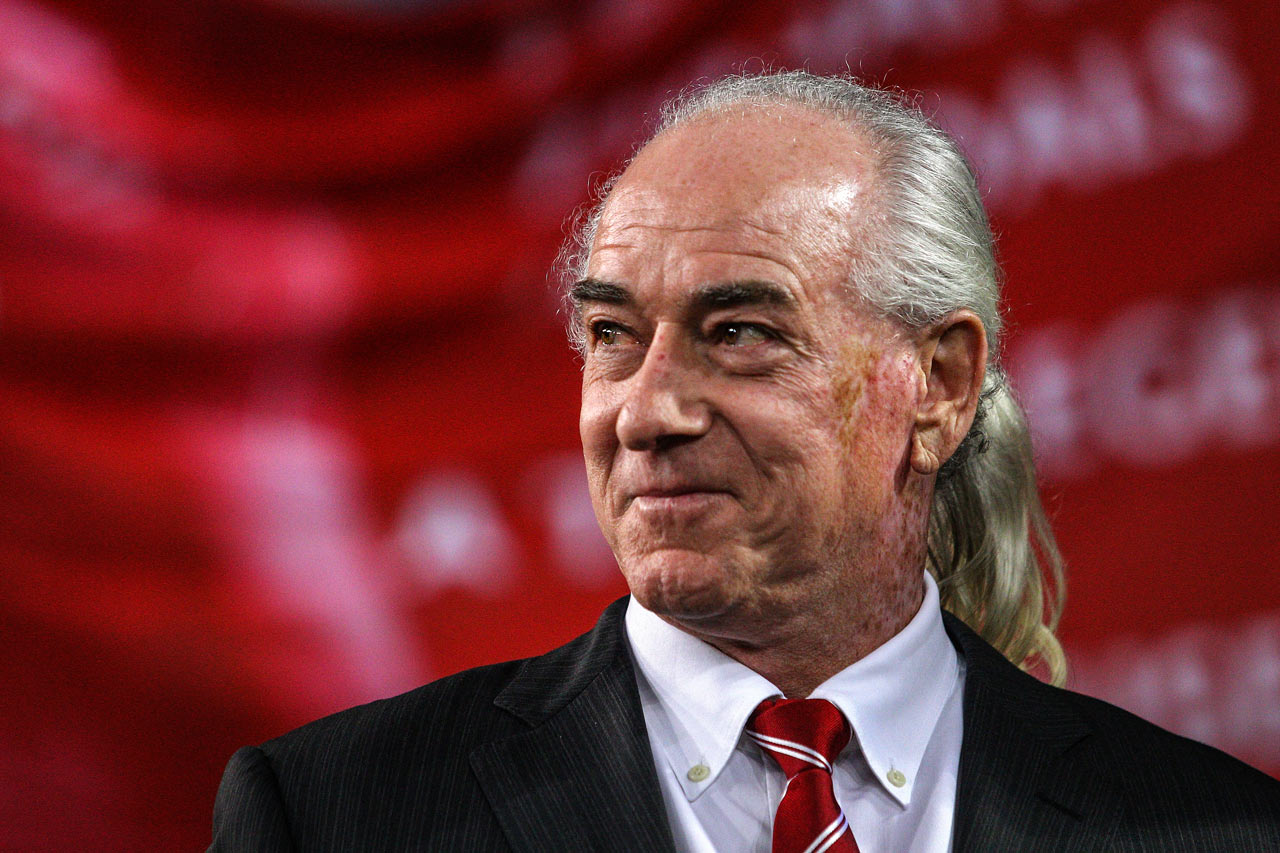 The legacy I want to leave revolves around what I regard as the huge value of team sport to our community and to kids in particular.
Too many of our society's values have been eroded and experiencing the emotions connected to winning and losing together is a tremendous way to teach kids how to behave in public and find their way in life.
The innocence and joy of growing up is not like it was back in my day. We need to get more kids playing more sport more often. That's the only way you can teach them these very valuable lessons about how to get on with each other and become more tolerant.
I taught myself how to become a better player by training day after day as a kid in the Middlesbrough car park after the manager who was there when I arrived, Jack Charlton, told me I was the worst player he'd ever seen.
He was right. I couldn't control the ball or pass, couldn't dribble or shoot. But I devised a system of training to help me develop the core skills and it worked.
What I learned then formed the basis of my SUPAskills coaching program that measures and improves the core skills.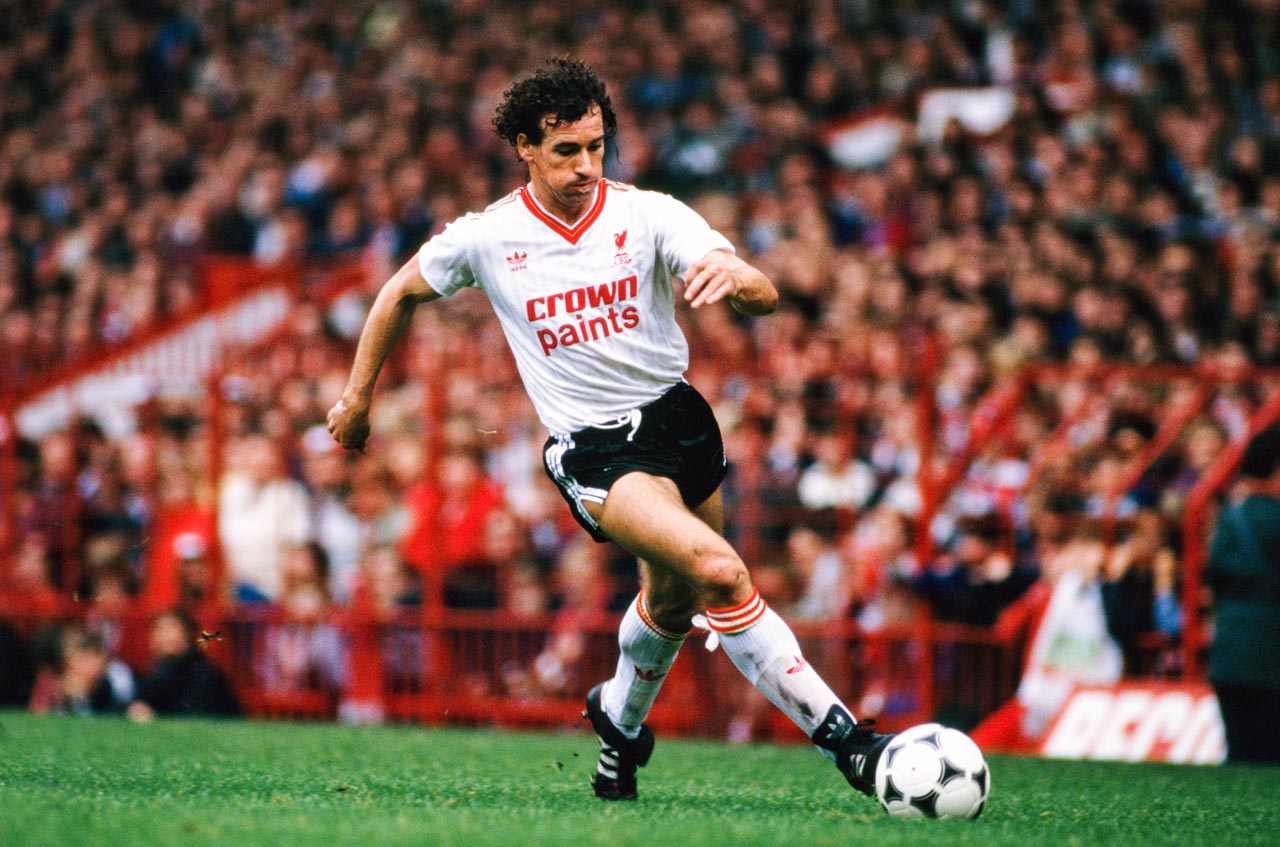 What I'm proposing is that your kids can go out in the backyard or the schoolyard and have great fun learning football skills on what is basically a giant interactive play-station with lights, buzzers and whistles that can be fitted into the space of a penalty box.
Kids need to learn the basics and become extremely good at those if they can, before they go beyond that to the positional and more strategic and tactical side of the game. But too many coaches want to go straight to the latter and expect the kids to handle it.
If kids can have fun learning, they're going to learn more and they're going to do it faster. I know, because I did it in a lot more basic fashion in the Middlesbrough car park.
Middlesbrough manager Jack Charlton told me I was the worst player he'd ever seen. He was right.
The game in Australia is in great shape in terms of the quality of play in the A-League, but off the field it's in a real mess.
The hornet's nest that is the politics is really uncomfortable for the game. When FIFA start telling you you're running your business badly, you know you've got problems.
I've always helped people in the background and I'm continuing to help to try and sort out some of the problems, because what's been lost in all of this is the craft and skills and technique of the junior players coming through.
That's a by-product of all the political nonsense and power struggle that's going on at the top.
Football's got nothing to do with an administrative power struggle. It's got to do with great goals like Riley McGree's and the one by Andrew Nabbout for Newcastle against Sydney FC a few weeks back.
I'm trying to stay out of the snakepit the game has found itself in. I'm concentrating on getting more kids playing football and at a higher quality level while having lots of fun at the same time.
This will happen through a new digital format that I have created that the clubs, pros, coaches and young players will just love.
Let's call it the Big Bash of Soccer for now.
Watch this space…
More about: A-League | Grand Final | Liverpool | Newcastle Jets | UEFA Champions League