I can recall every goal I've ever scored. In the Dutch Eredivisie, Australia's A-League or even for my old team in the South Australian youth league, I remember them all.
They're imprinted in my mind because, when you've been through as many disappointments as I have, you have to make sure you remember the successes.
A lot of my biggest highs have come after setbacks. It's the gut-wrenching nature of some of those setbacks that has made the highs feel even more satisfying.
Of all the things I've learnt about football in my 26 years, perhaps the clearest is that fortunes change at the click of a finger. There is no escaping it. If you want to have a career of any note, you have to learn how to deal with it.
It's about having the mental capacity and building the mental strength to be able to ride the highs and face the lows head-on. If there is one quality above all others I believe I have in spades, it's mental strength.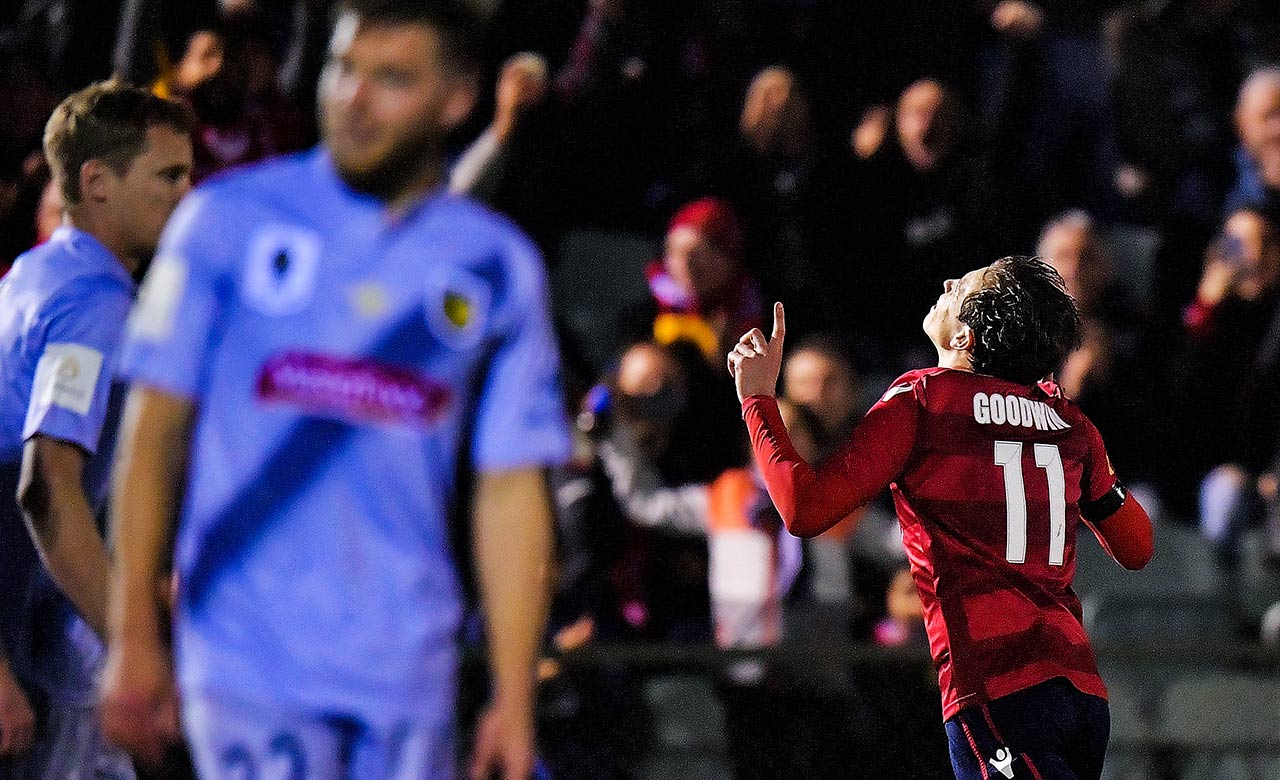 WHERE IT COMES FROM
A lot of it I credit to my parents, Tony and Jennifer. Both of my parents are very competitive people. My dad, in particular, inspired me to always give my best and stay focused. When I was a kid I couldn't play a game of table tennis against him without him trying to smash me.
Dad, my older brother Daniel and I would have football juggling competitions. Daniel and I were both very young, so Daniel might be able to do 20, Dad might get something like that as well, and I'd get two or three. I became so frustrated at losing all the time that I started practising constantly so I could beat them.
Dad worked in IT at the Advertiser newspaper, mum worked in disability care. We lived a normal suburban life. But there were little factors at play that I think helped prepare me for the course I took.
Dad and his best mate made a set of goals for me to use out in the backyard. I'd be out there all the time with my cousin Gareth, dribbling, dummying, shooting. Gareth would often sleep over and we'd stay up late to watch Liverpool and my favourite striker Fernando Torres. I loved watching Torres play and wanted to be like him.
My parents always made sure I stayed grounded and understood that nothing in life comes easily. If you want something, they'd say, go and get it. Don't wait for someone to hand it to you. They taught me from my earliest days that to achieve anything in life, you have to work hard and stick at it until you succeed. There are no shortcuts.
Having said that, in the really tough moments, Dad's words of encouragement have been incredibly important to me. 'You know you're strong enough to get through this,' he'd say. 'You know you're a good player'. It's just what I needed to hear from him at times. Away from football, my mother has always been a great support.
My parents must have seen something in me that they were willing to back. Beyond what they taught me and all their support, they put in so much effort and paid for me to go to camps, to get coaching, to go to Europe for trials and more.
Whatever the future holds for me, however many more games I play for the Socceroos – and I'm hoping it's plenty – I'll always be thankful to my parents for starting me off on the right foot.
THE SETBACKS
What follows is not a sob story. It's not even a list of hard knocks. It's a list of experiences that have helped drive me to where I am today, a member of the most recent Socceroos squad and ready to play a role at the Asian Cup, if I'm announced on Monday week as part of the squad.
The first setback that had a big effect on me occurred when I was 14. I'd been a member of the South Australia under-13s and -14s. But then, for some reason which I was never to find out, I was overlooked for the under-15s. I was angry and thought it was wrong. I decided to do something about it.
I started working one-on-one with John Walker, a Scottish coach who ran a really hard program. John worked a lot with me on the mental side of the game, which was just what I needed to move on and build for the future.
John's lessons taught me how to push myself to the limit at training. There were times during our sessions when I'd be running up flights of stairs and he'd be yelling at me to do more, to run quicker, run harder. Then he'd turn to my dad and say, 'I know he's giving 100 per cent. I want to see if I can get more out of him'.
At times, I had to find coins around the house to pay for petrol to get to training. The money I was earning wasn't enough for my rent, groceries, phone, the car and whatever else.
I was on a mission after working with John. I made my first trip to the UK and trialled at Crystal Palace and seemed to have made a huge breakthrough when they said they would sign me in their under-15s. The South Australia under-15s didn't want me but Crystal Palace did, which felt pretty satisfying.
The problem was, we soon discovered, their system of birth years was different to ours and I was actually just over-age. That was the end of that.
My next port-of-call was Fulham, but I missed out there. Then it was on to Inverness in Scotland – and success! The trial went really well and they offered me a place in their youth academy and eventually their under-18s side. I was told to return the following year to start.
The next year I was set to leave to begin my European pathway. But, just 24 hours before my flight, the senior Inverness team lost in the Scottish league and were relegated. The club made the decision to cut their youth system to save money. It was a shattering thing to hear.
Things turned from bad to worse after that when, despite having a couple of good seasons with Adelaide Croatia Raiders in the South Australian league, two years of trials for Adelaide United youth went unrewarded. For whatever reason, they didn't want me.
By this stage, I felt like every door was being slammed in my face. It was hard. There is no downplaying that. But my attitude was simply that I had to find another avenue. It was time to leave Adelaide and head to Melbourne.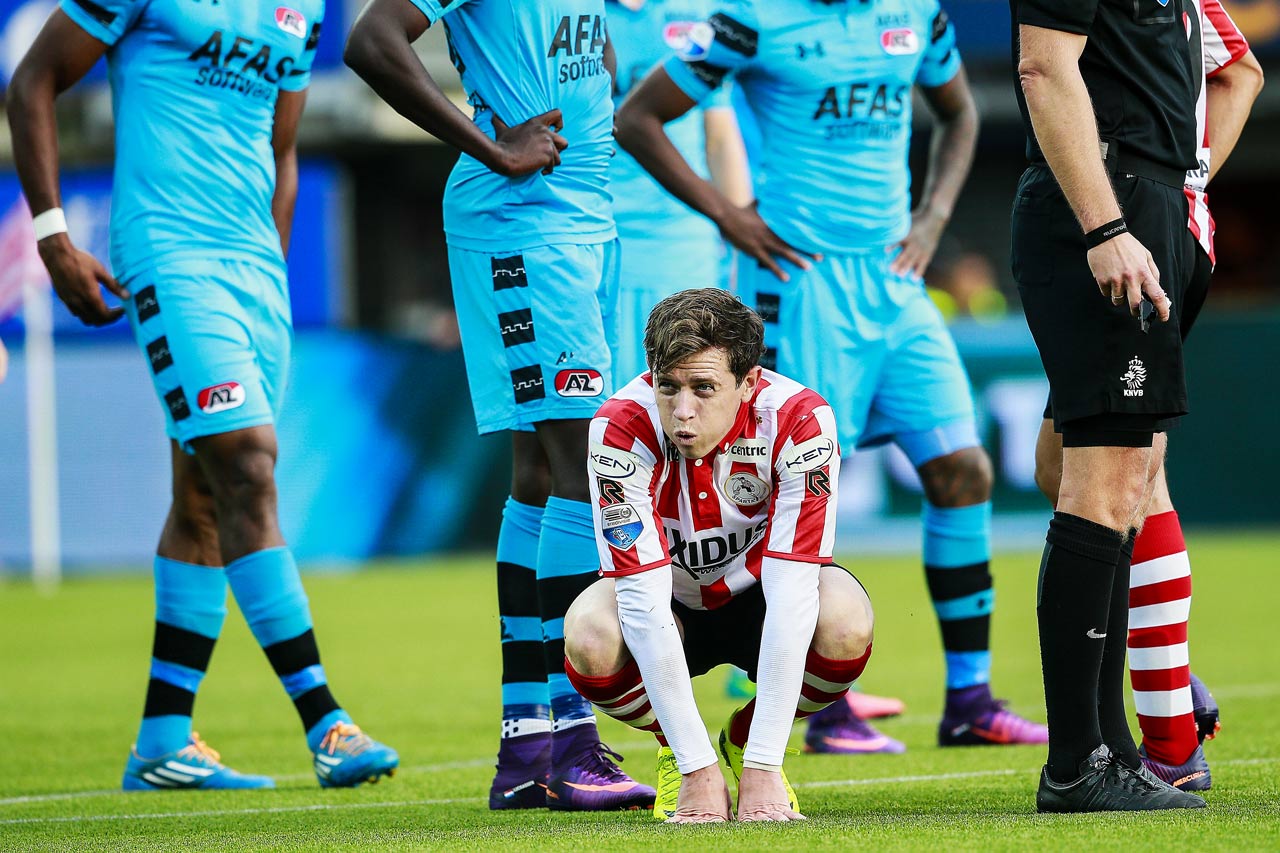 I was offered a place at Oakleigh Cannons in the Victorian league. I was 19, living by myself and I had to pick up a job at KFC to pay the rent. Moving to Melbourne was a good call because it led to Melbourne Heart Youth taking me on and, soon afterwards, I made my A-League debut in the Melbourne derby. But I was still working at KFC.
There were times I had to find coins around the house to pay for petrol to get to training. The money I was earning wasn't enough to cover my rent, groceries, phone, the car and whatever else. I had to borrow money from my parents to get by.
It had been a really difficult road just to get to the point of playing A-League football. Yet, more recently, there have been some very challenging setbacks to contend with. Signing for Sparta Rotterdam in the Netherlands in 2016 and getting the opportunity to play against great clubs like Ajax, Feyenoord and PSV felt like a huge opportunity for me.
I was coming off a great year for Adelaide, was involved with the Socceroos quite a lot during that time and was ready to make my mark in Europe. The first season at Sparta went well. I spent plenty of time on the field, scored goals and became a bit of a favourite with the fans.
I never thought, 'What if I play badly?' All I thought was, 'This is it. This is my chance. I'm going to kill it. I'm going to do so well'.
My second season there started much the same way. I scored a couple of goals and was part of the Socceroos squad. However, with a change of coach, I went from being a regular starter to being completely on the outer. It was mystifying and deeply frustrating.
The situation became even harder when the club decided they wouldn't let me go because they liked what I'd done for them in my first season. Basically, I was stuck in Rotterdam at a club that wouldn't let me leave, run by a coach who didn't want to play me. The worst part was that, because I wasn't playing, I missed any opportunity I might have had to make the Socceroos World Cup squad.
There have been other ups and downs, other times I've been at the whim of decisions which were hard to understand or been caught up in the wrong place at the wrong time. But, the thing is, no matter how hard things were, every time I didn't make a team or had a rejection, I never once thought, 'I don't want to do this anymore'.
All I could think was that I wanted to play football professionally and I just had to find another way in. At every point of the journey I've had a consistent and intense desire to succeed.
If I had to choose one time when I felt closest to being desperate about my situation – the one time I felt as though my options were just about done – it would be when I couldn't break into the Adelaide United youth team. But still, I was never going to throw in the towel. I never had a plan B. I never wanted to do anything other than play football.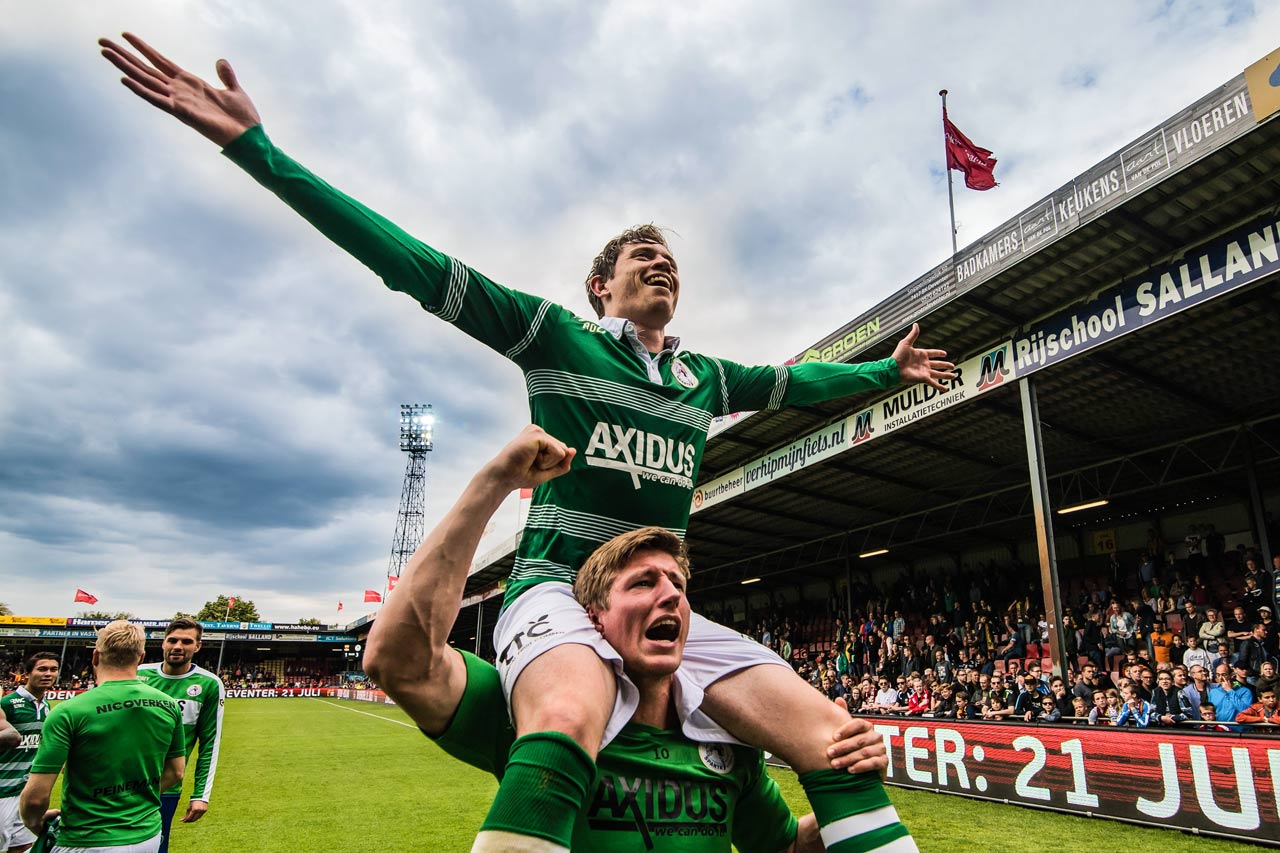 More about: A-League | Adelaide United | Asian Cup | John Aloisi | Josep Gombau | Melbourne Derby | Newcastle Jets | Resilience | Socceroos