Hat-trick ball that cost 300 runs
Dropping a catch is the worst feeling. Especially when the bowler is the captain. And he's on a hat-trick. And the batsman finishes with a triple century. Cricket is a cruel game sometimes!
I was 14, playing third grade at my local club, the mighty Oakleigh Cavaliers. The captain, a legend of a bloke, took two in two and was on the verge of his first-ever hat-trick.
I was brought into a catching position at mid-wicket. He trundled in, tried to produce a yorker but missed his length and delivered a knee-high full toss. The batter tried to fend it away, but it hit high on the bat and lobbed towards me.
It was a really simple chance but I thought it was coming faster than it was. I snatched at it and put down one of the easiest catches you could ever see. I was devastated.
The disappointment was compounded many times over as the batter smashed our attack for the rest of the innings and finished with 300 off not many more than 100 balls. What's more, I had him stumped three or four times, but our 'keeper missed all of them. It was classic club cricket.
I think people can sense that's where I come from. I might be wrong, but I believe a reason I'm treated so nicely by crowds at Big Bash League games is because the fans see in me someone they can relate to. I've been playing in the BBL since 2012 but, the truth is, I've always felt like I was playing with cricketers who were a lot better than me. I've always felt like the underdog who had to prove himself.
I think most cricket fans appreciate the effort of someone who tries to get the most out of himself, trains hard and gives it everything. I've put in a huge amount of work to be able to compete with the best. I've bowled millions of balls to try and get more consistent and keep myself at the level I'm playing now.
Thousands of people come to our games and millions watch on TV. I'd say many of them, when they see me bowl to the game's superstars, see a normal club cricketer battling away and trying to match up with the best on the big stage.
Confidence has always been a test for me. Some people can fake their way through. For me, it's always been about proving to myself that I can bowl to anyone and do what the team needs me to do. It's taken a few years for me to work that out. But I've been around long enough now.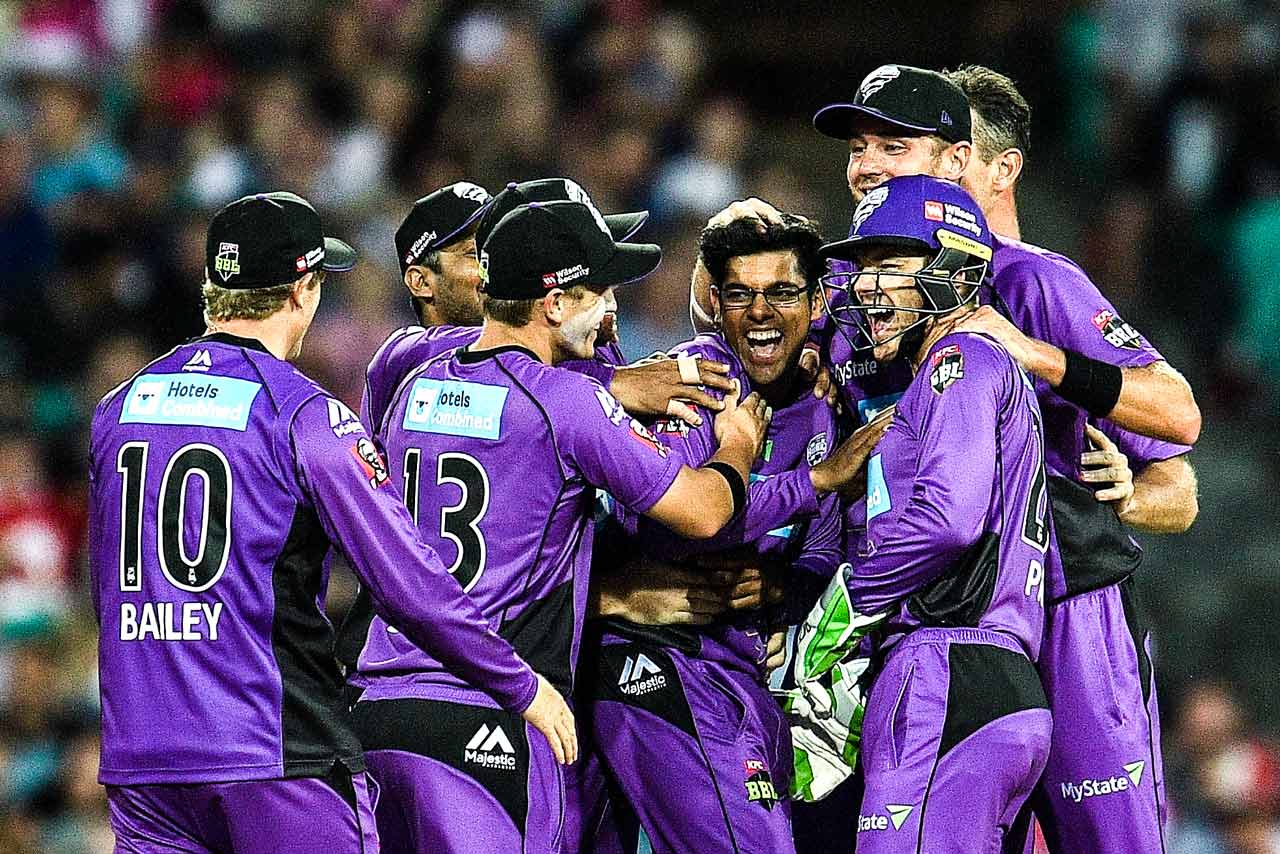 THe Real value of BBL
I was feeling pretty low a couple of weeks ago after being dropped from the Tasmania Second XI. Then I received a letter that made me realise what it's all about. It was a from a young kid who had taken a pic with me at a game a couple of years ago.
He wrote along the lines of 'You're one of my favourite players. Thank you for coming over and allowing me to get a photo with you. I was hoping you could sign it. I really enjoy watching you play and the way you go about your game in the Big Bash. I look forward to seeing you playing again.'
I think a reason I'm treated so nicely by crowds at Big Bash League games is because people see in me someone they can relate to.
It really pepped me up to read that. It made me feel better about the game and really pleased knowing there are kids out there who are excited about the BBL and getting into cricket.
The Big Bash has become a big reason for kids to get into the game. They see the big hits, the fireworks – it's a good spectacle to watch. Spending three hours watching a game is easier for kids than watching other forms of cricket. As you get older, you can understand and appreciate Test cricket. But Twenty20 is the perfect way to start, to get people engaged, especially kids.
When I'm playing, one of the things I love most is seeing the excitement on youngsters' faces when they see the big players. I'm just a battler trying to stay in the game for as long as I can, but the kids light up when they get to meet George Bailey, Jofra Archer and the others. It's real excitement and it's what cricket needs.
Hopefully, they can take that energy back to wherever they're playing, whether it's the backyard or Milo Cricket or back to their club and get some of their mates playing as well.
The club I was playing for, Oakleigh, is one example of why BBL is so important. The club has become smaller and smaller over recent years and this year they've got no junior teams at all. For the last couple of years they've struggled to keep afloat.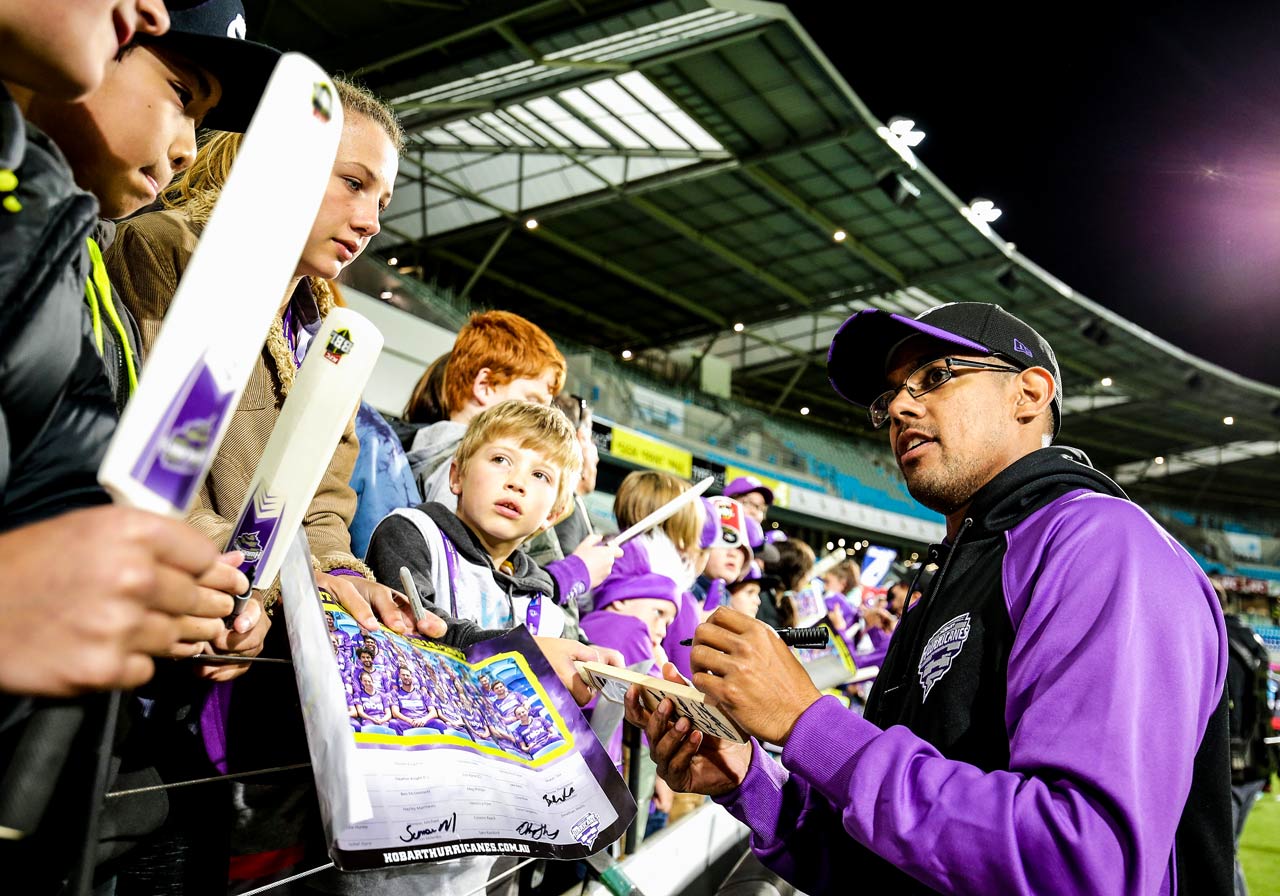 When I was growing up, playing cricket is all I wanted to do. My dad was organising it and coaching my team, so it was just a natural thing. But I think these days kids aren't playing the game as much as they used to.
Junior cricket numbers are so important. Unfortunately, at Oakleigh, they never did the Milo Cricket for kids, which is the way into junior cricket. It was always just word-of-mouth. Mates would bring mates and family members. That's how it was sustained back then. But it didn't last.
I still have a vivid memory of a dream I had when I was about 10 years old. Like all young cricketers, I wished I could play for Australia and I dreamt that I was in the team and we won the World Cup. If we can give kids that magical feeling, of meeting their heroes and loving the game, then that is a great thing.
I hope the BBL can do that. I think cricket is a great sport for kids, a good way for them to get to know people outside of school and learn some good life skills.
It's a tough sport. You fail more than you succeed – Don Bradman scored a century only once every three innings – and occasionally you drop a sitter on a hat-trick that costs a lot of runs. But that's the beauty of the game. When you do well for your team, it's the best feeling in the world.
More about: Big Bash League | Hobart Hurricanes | Melbourne Stars | Shane Warne | Sheffield Shield | T20