Growing up as an aspiring cricketer, you dream of being the hero in a match.
Your team needs you to hit a four off the final ball of the game. You step across to the off-side, get down on your knee and sweep the ball behind square to the boundary.
Well, I actually got to do it this WBBL.
I remember the moment very clearly. Round 2 against the Adelaide Strikers at Junction Oval in Melbourne. Sophie Devine is bowling that nagging length we can't get under to hit straight. Last ball, four required and I head over to my batting partner and close mate, Erica Kershaw, and say, 'I'm going to hit this behind square'.
'Leg side or off side?' she asked. I just walked away because I was so focused on what I had to do. Looking back we both think it was a silly question.
Once I'd hit the ball and saw it had passed Tabatha Saville, I threw my hands into the air and did a big leap down the pitch. Erica ran over to me and jumped on me in celebration. It was a pretty magnificent moment.
I remember saying to Erica, 'We're adults now!' Adults in cricket, that was. We had stood up and finished the game off.
The team was ecstatic and it was great being able to hug them all and share the feeling of the great win.
Anyone who knows me knows that I love chocolate. So when the captain, Amy Satterthwaite, hugged me she said, 'You can have all the Twirls you want!' I found that quite amusing.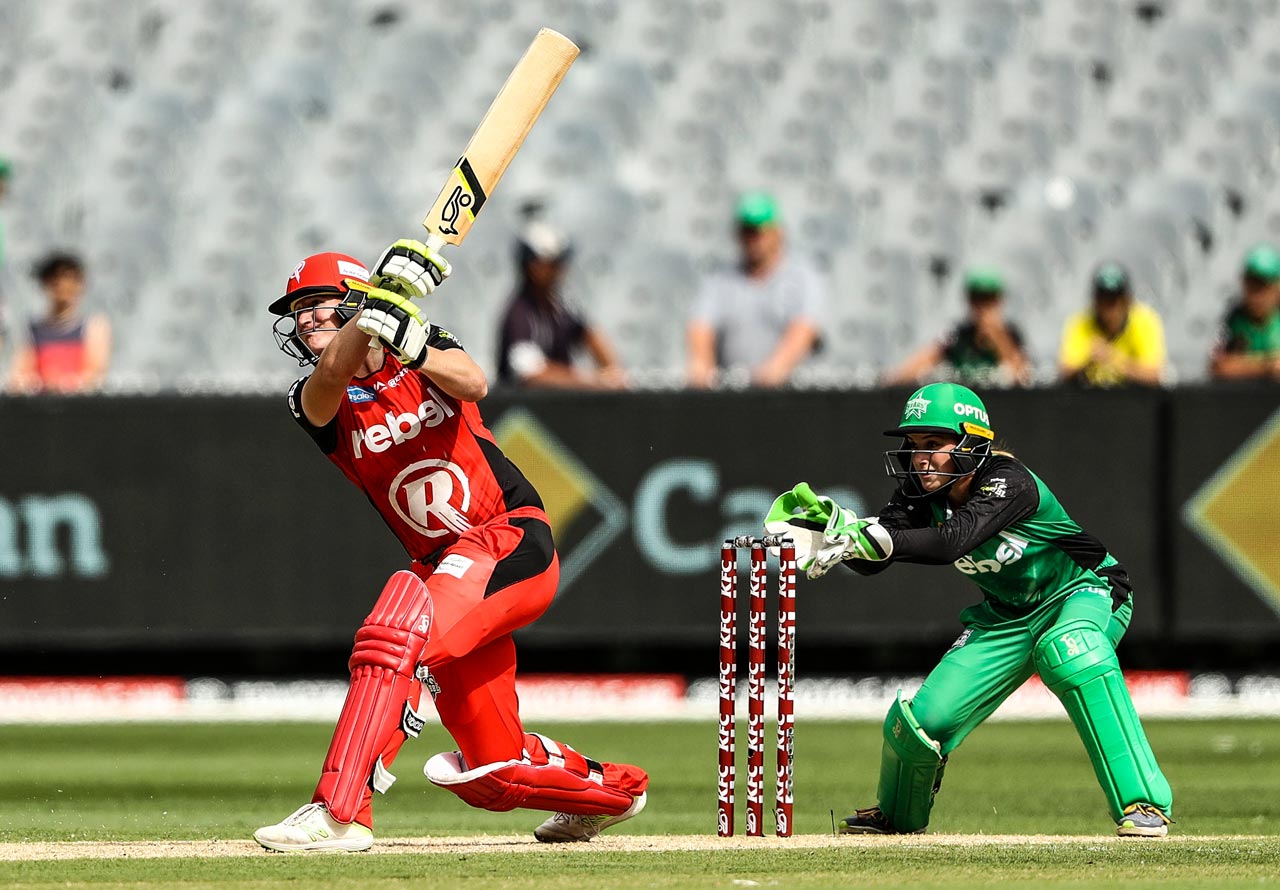 'You legend!'
Straight after the game I was speaking into microphones for interviews, my phone was full of messages from friends and family, and social media was overflowing with messages of support and video snippets of the final moments and celebrations.
Most of the messages contained a version of 'You legend!', 'You're a champion!', 'You're a hero!'
In the change room, after singing the team song, the feeling was incredible. I kept thinking, 'How awesome was that?!' But, once I had a chance to sit down in the hotel by myself, the feeling started to wear off.
I felt overwhelmed by the whole event. I'd never been through anything like it and I didn't really know how to deal with it.
I kept thinking, 'How awesome was that?!' But, once I had a chance to sit down in the hotel by myself, the feeling started to wear off.
These spectacular successes are rare in cricket. Sometimes I wonder why we keep coming back for more! But, achieving what you want, only to crash a short time later, can make things really confusing. You sit there and think, 'I've just been successful. Why am I feeling this way? It's ridiculous. It's illogical'.
The next day we drove to Ballarat to play the Strikers again. I kept thinking that if I needed to perform again to get the team over the line, I wasn't sure I'd be able to do it. I started to feel really anxious.
The match ended in a draw due to rain. By the following day, the Monday, I was feeling horrible. I was in a bad place mentally and unsure what to do about it. That night, I cried myself to sleep.
On Tuesday morning, I rang our Player Development Manager, Jess Bustin, at Cricket Victoria and told her what was going on. I said I didn't want to go to training, I didn't want to be around the girls. I felt like I would be a burden on them.
We talked for a while before Jess asked, 'Do you need to go home?' As soon as she said the words, I knew it was exactly what I needed. 'Yes, can I please go home?' I wanted to be home with my family and my dog. I needed to recoup.
Thankfully, the team and staff at the Renegades were so supportive and understanding. They organised a one-way flight home and said I could come back whenever I was ready. No pressure at all. The girls sent me messages saying that I was missed and that the decision I had made was courageous.
I ended up missing a game against the Brisbane Heat in Geelong, but I knew it was the best decision for me.
After a few days at home, everything felt so much better. I went back to training, I was my bubbly self again and it had obviously been the right move.
More about: Adelaide Strikers | Brisbane Heat | Melbourne Renegades | Mental health | Resilience | Sheffield Shield | Sydney Sixers | T20 | WBBL