I had my heart broken when I was 14, but not by a girl. By football. Then football mended it when I was 15. The game has a way of playing with your emotions like that.
I grew up playing for Bayswater City in Perth and showed promise. My Dad, Willie, had played professionally back home in Scotland and out here.
Another of the Perth clubs, Joondalup, had an academy that was linked with Southampton and a scout for the Premier League club saw me play.
Next thing I knew I was on a plane to England with Mum and Dad for a month of training with all the best kids at Saints. I was 11.
It was scary for me being so young, going into that environment, but I did well and the club offered me a deal that started as a scholarship and would eventually turn into a contract and take me up until I was about 20.
I went back over and trained with Southampton for a month each year for several years, but, physically, I wasn't really growing.
They used to send scouts over to Perth to keep tabs on my progress and when I was 14 and it was time for my last training trip to Saints before I signed the contract, it all fell apart.
A scout had told the club they should pull the plug on the contract. It was, like, 'He's too small, he's too this, too that.'
I was devastated. I thought my dream had been shattered. I was thinking, 'Shit, what am I going to do now?'
I felt like I'd been punched in the stomach and the wind had gone out of me, but because my Dad was an ex-pro he knew people and he got to work trying to organise something through an agent.
Within a couple of months I was on a plane back to England for trials at Aston Villa.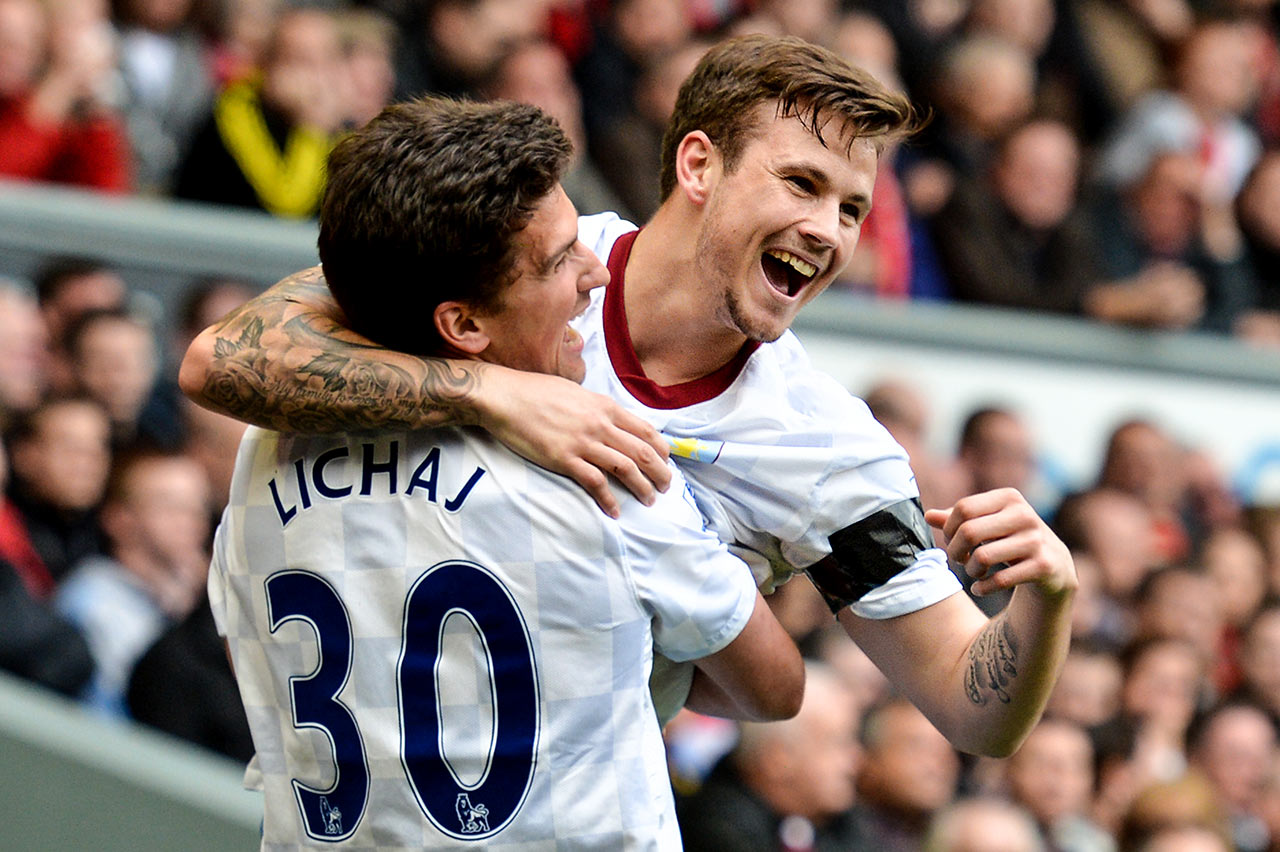 THE big break
I still hadn't grown and I was pretty nervous about it all, but I had a two-week trial at Villa and they said they were going to offer me a scholarship and a professional contract on top of that.
The day the youth team coach called me into his office to give me the news I felt like crying. I was that happy. It was the biggest relief ever. I can't explain the feeling, I was just ecstatic. I couldn't wait to get home and call my Mum and Dad. They were so proud.
I was 15 and on my way to being a professional footballer and what made it even better was that my best mate from Perth, Shane Lowry, got a deal with Villa at the same time.
Dad was buzzing for me. He'd felt my pain because he knew how hard it was to crack it. He had put so much time into me as a kid, hours and hours of training. My Mum, Karen, and my Dad have always encouraged me to chase my dreams. None of this would have happened without them.
The day the youth team coach called me into his office to give me the news I felt like crying. I was that happy. It was the biggest relief ever.
Shane and I stayed in 'digs', as they call them, with families that had ties to the club. We were together for a while, but I stayed with several families before I found the right one for me.
It was an older couple, in their 60s, whose kids had all grown up. They treated me like their nephew. They really looked after me and made me feel at home.
The premier league
I learned the ropes at Villa and then I was loaned out to several lower-league clubs before I made my Premier League debut for Villa in November, 2010. I was 21.
I'll never forget that day. It was against Manchester United at Villa Park and they had an awesome team. Paul Scholes, Wayne Rooney, Michael Carrick, Rio Ferdinand. They were all there.
I came on for the last five minutes and I don't think I touched the ball. I was just running around, but it was an incredible experience.
It was a bit weird how it all happened.
I'd just come back from my first bad knee injury, snapping the medial ligament right through. I'd only been training for a couple of weeks, with the reserves, when Gerard Houllier, who was the first-team manager at the time, called me in.
I'll never forget that day. It was against Manchester United at Villa Park and they had an awesome team. Paul Scholes, Wayne Rooney, Michael Carrick, Rio Ferdinand. They were all there.
Basically, he said, 'I don't know what you're like as a player, but the reserve manager has recommended you, so you can train with us for a month and if I like you then you'll get a new contract and if not you can start looking for a new club.'
Luckily enough I did alright and he offered me a new contract and after that month I made my debut against Man U, so it was a crazy five or six weeks going from being out injured, to back training and then coming on to make my debut against one of the biggest clubs in the world.
You can't explain how things happen sometimes, but that's football.
I was in and out of the Villa squad for a few years, making appearances here and there and just trying to develop as a player. I didn't play as many Premier League games as I would have liked, but I had a fantastic time and I wouldn't change it for the world.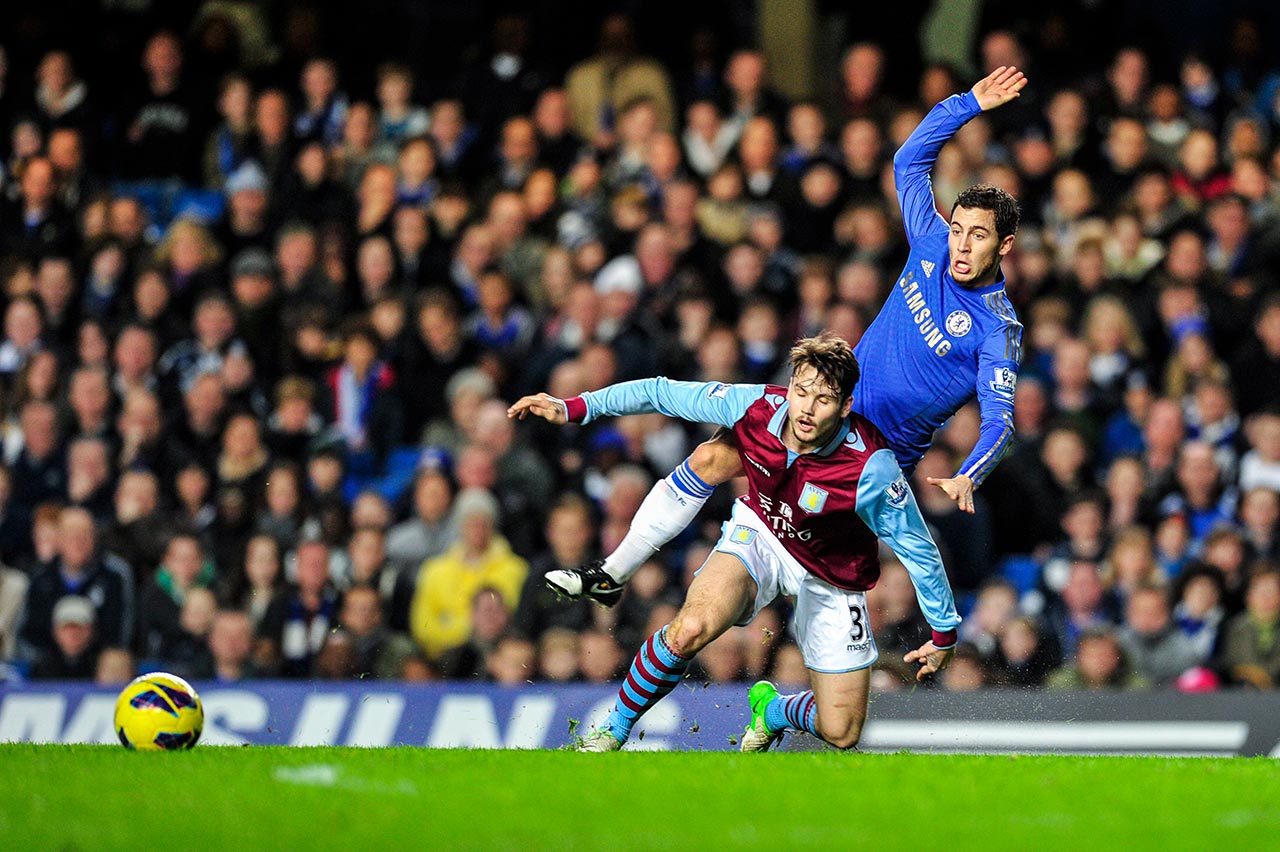 THE setbacks
My second bad knee injury was the biggest blow of my career.
I took a risk going to Wigan on loan to play in the Championship with six months left on my contract at Villa. I hadn't signed a contract or a pre-contract for anywhere else beyond that. I just went to Wigan hoping I'd play enough games to get some good offers, at least from the Championship.
It was going really well early on, but then one night we were playing at Reading and I turned to run and had a collision with one of my own players. He fell on my leg and I knew straight away what had happened. I'd snapped the medial ligament again, same knee.
It was February, 2015. My contract was up in July and this injury was going to take six or seven months to get over. I'm thinking I'd be going into the off-season not knowing if I'll have a club.
My wife, Amii, and I had started a family. We had a little girl, Hollie, and it was my role to support them.
This was a bad injury for me mentally because it came at such a critical stage of my career. Some days during my rehab and recovery were good, but some days were bad. I think anyone who has had these long-term injuries will tell you there are some days where you're just in a hole.
I knew I would be able to get through anything in terms of the physical aspect of the recovery and doing the work, because I'm mentally strong, but who was going to want to sign a player who's just had a major knee operation? Who's going to want to take that risk? It narrows the field a bit.
I had a few chances to sign with clubs, but things that could have been done better through my old agent didn't happen. I ended up signing for Chesterfield. It was League One and it wasn't an enjoyable season.
I signed for Perth Glory last season, but I had to cancel that because it wasn't going to work out for my family.
Amii had her own business as a wedding photographer and she had a lot of jobs lined up for several months. She wasn't going to be able to come and I didn't want to leave her and Hollie on their own with me being on the other side of the world.
Family is always going to come first with me, so I spoke to the manager at Perth, Kenny Lowe, and he was fine with my decision. He's a family man himself.
The assistant coach from Wigan when I was there was now the assistant at Gillingham in League One and when he heard I wasn't going to Australia he gave me a call.
I signed for the season, but the club ended up sacking the manager and my old coach and when the new manager came in it didn't work out at all well for me. I didn't really play much after that.
POPa & the wanderers
When I got another chance to come back to Australia with Western Sydney Wanderers, after two years in League One, I felt it was an opportunity I had to take.
It's a great environment to be in, probably the most professional environment I've been in since I was at Villa. No disrespect to the lower-league clubs in England, but back here they leave no stone unturned and it's nice to be in there and getting tested every day as a player and a person.
It's been awesome. I've learnt more stuff in three months than I had in the last three or four years in England.
It was great to have Tony Popovic as coach, I loved the discipline he brought to the group, so while I'm disappointed I won't be playing under him now he's gone to Turkey, I learnt a lot from him and look forward to taking that into this season in the Red & Black.
The practice I got from getting used to constant changes of managers in England will stand me in good stead. We're all professionals at the Wanderers, so we'll all get on with the job while the club sorts out the coaching situation.
It's a great environment to be in, probably the most professional environment I've been in since I was at Villa.
I'm a versatile player. I played as a number six the whole pre-season and I enjoyed that, but wherever they want to play me is fine. I'll always adapt.
I'm only 28, so I feel like my best years are still ahead of me. Playing well for the Wanderers is obviously my priority, but every Australian player should have aspirations to represent their country and I'm no different.
I've only played three games for the Socceroos and I haven't given up on playing more. Injuries have hurt my chances of being in the squad a few times, but who knows what might happen in the next 12 months if I perform strongly in the A-League.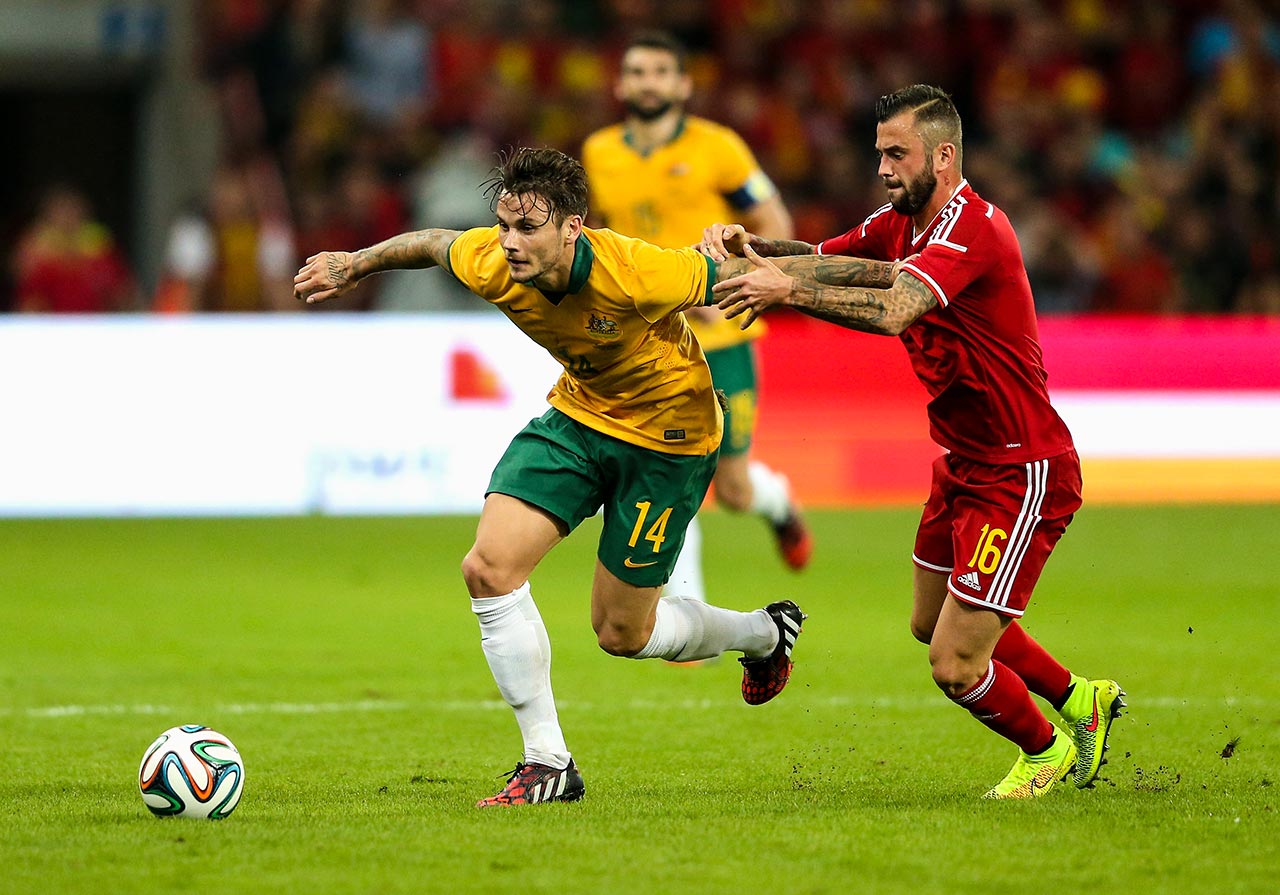 Chase your dreams
I've had 13 years of doing what I love, in England and now back here. There have been ups and downs, but those things build character. How you react is what defines you as a person. I consider myself one of the luckiest people in the world. I'm privileged.
If you're a kid and you get an opportunity like this, as I did, my advice to you is to grab it with both hands, run with it and don't look back.
More about: A-League | Manchester United | Socceroos | Western Sydney Wanderers