Gets me fired up
I like to think I play with intensity and passion. I believe in embracing my opportunity and making the most of every moment.
When I debuted in 2017 for the Warriors I played seven games that year and I thought, 'How good is this?'
I'd just re-signed, I trained hard, I thought there would definitely be more opportunities and I was going to be ready when they came.
The end of that story is they never came. The club that I loved told me I could leave if I wanted to. They said, 'We know you should be playing first grade but we can't fit you here. If you want to leave, you can leave.'
That hit me hard. When I got the opportunity to come to Canberra, I was determined to make the most of it.
I was lucky enough to get named round one, even though I came late into pre-season. And they've backed me.
I was talking to some of the younger boys at the Raiders, telling them, 'Even though you're playing alright you can't take any game for granted'. I told them I was in this position in 2017. I thought I was playing alright and then it's gone.
Nothing is guaranteed in this game. I carry that sense of gratefulness and thankfulness to be playing here under Ricky Stuart, a great coach, and to be surrounded by amazing players and mates.
I know not everyone gets to run around playing first grade as a job. Because this is my second time given this opportunity, I'm a lot more grateful about it. I'm never looking two weeks ahead. I have to make the team for this week first.
I always want to be the best I can be, the rest – the contracts, the recognition – comes after.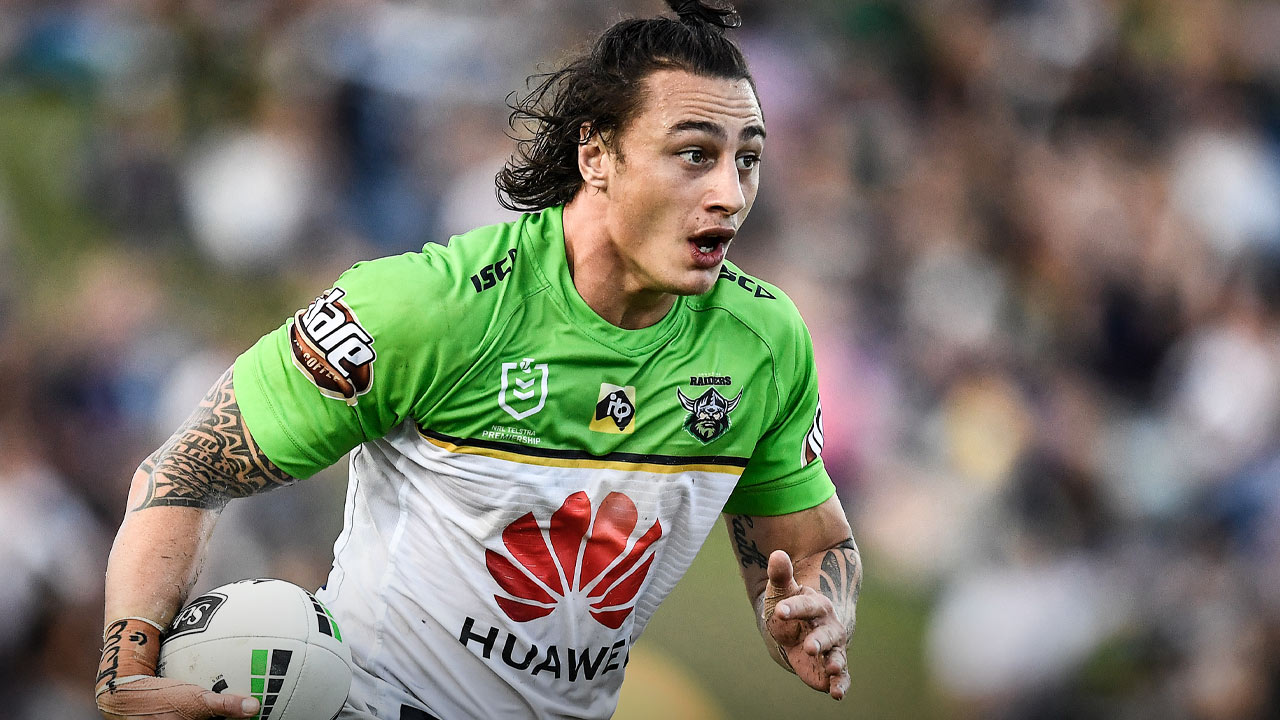 Ricky is helping me with that goal. He's the most passionate person I've come across in terms of getting the best out of this team.
When he talks about the teams he played with here, his passion is real. It gets me fired up, makes me want to get straight out there and play.
He's pulled me aside one-on-one a few times and told me, 'I'm happy with this but I want you working on that'. He's always wanting me to get better and I feel that from his coaching staff as well.
The thing I love about him most is he's straight to the point. You ask him a question and he'll tell you straight-up what the answer is.

I feel like we're similar. I've got that same attitude – you ask me a question, I'll give it to you straight.
The challenge for me is trying to be a bit nicer. When my partner asks me a question, I'm trying to be a bit nicer!
Sarah and my boys, Rio and Kyrie, are my world. You could win the World Cup, the NRL premiership, but these kids are worth more than anything else I could get in this world.
They give me everything I need. I can come home from a bad day and they're both running at me yelling 'Daddy'. I'm going to sleep and they're giving me kisses and hugs.
Any time I have free time outside of footy, it's catching up with them. It's important to me that I'm there for them, to be a great role model. That's who I want to be in their lives.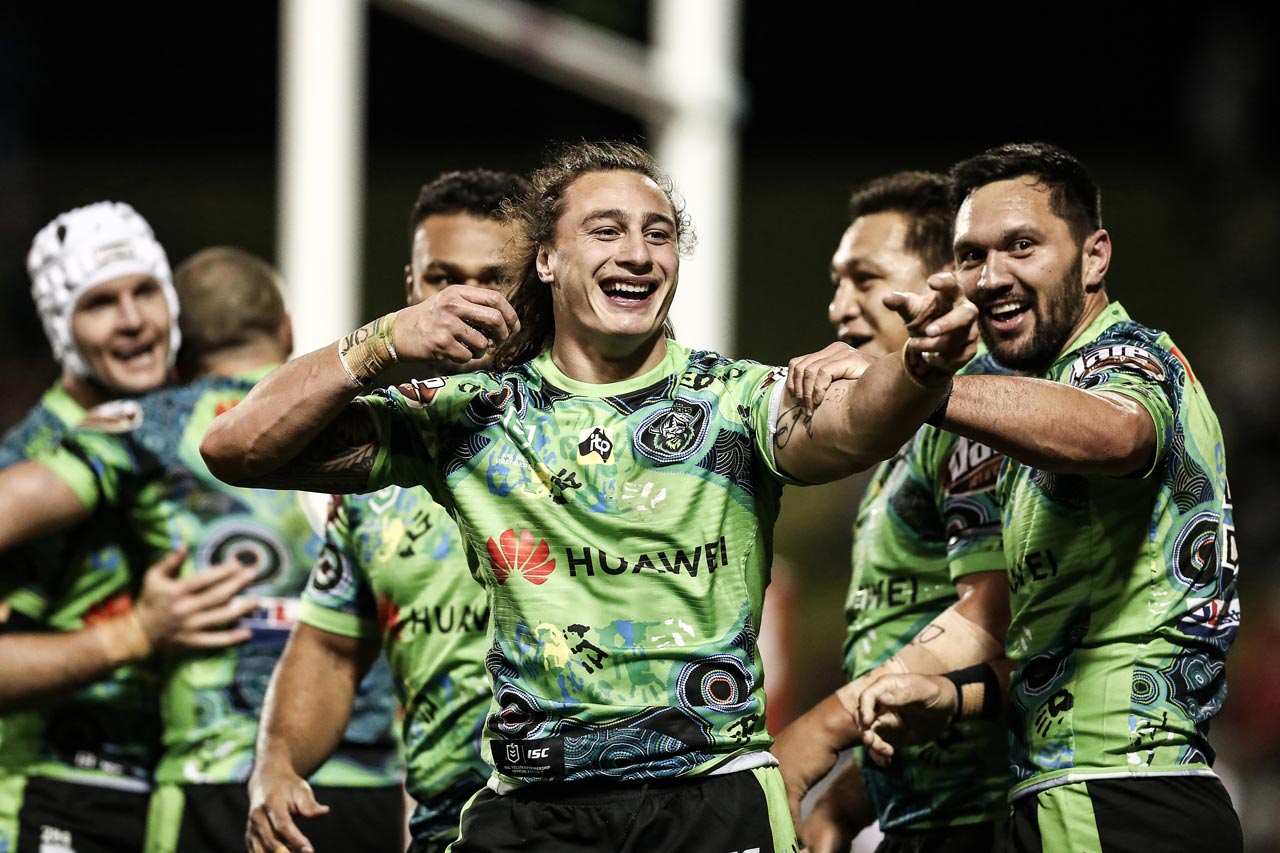 We're all buying in 
There is a sense of excitement in Canberra with our form, and the reunion for the boys who won the Grand Final 30 years ago.
People are always talking about those players and what they did for the club and the town.
All the boys are buying into it this season.
It's been a long time since the Raiders have won a premiership. They've come close. We're on the right track, we have to keep going about what we can control. The games we've lost this year we've lost ourselves.
I can picture us in a Grand Final, I can picture us enjoying the times they went through. I believe we can bring another premiership for the Canberra Raiders.
More about: Canberra Raiders | Grand Final | Melbourne Storm | New Zealand | New Zealand Warriors | Ricky Stuart