What makes the Storm different
Josh Addo-Carr joined the Storm from the Tigers in the off-season. He scored six tries in nine games last year and celebrated all of them, shall we say, enthusiastically.
When he arrived in Melbourne, one of our assistant coaches took him aside and showed him video of one of those 2016 tries.
'Why did you do that after you scored?' the coach asked.
'I was happy with what I'd done and I wanted to celebrate,' Josh replied.
The assistant coach showed Josh video of a try the Storm had scored.
'What's the difference here?' the coach asked.
'The guy went straight back to his teammates after he scored and gave them a hug,' Josh said.
The coach responded: 'That's the way we do things at the Storm.  It's not about the individual. The only reason you scored that try was because of the work done on the inside by your teammates. That's how we go about it here.'
Josh has been unbelievable this season. He has scored 20 tries in 25 games for the Storm and been one of the reasons we find ourselves in the second last week of the season playing against the Broncos on Friday, fighting for a spot in the Grand Final.
I haven't seen him roll-out one of those big solo celebrations after any of those 20 tries in 2017.
He scores, he turns around and looks for the teammates who helped him get across the line and he hugs them, or pats them on the back, or gives them a high five.
It's a small transition, just a tweak of attitude. But for a young guy coming from a different club into our organisation, it shows that we do things a little bit differently here.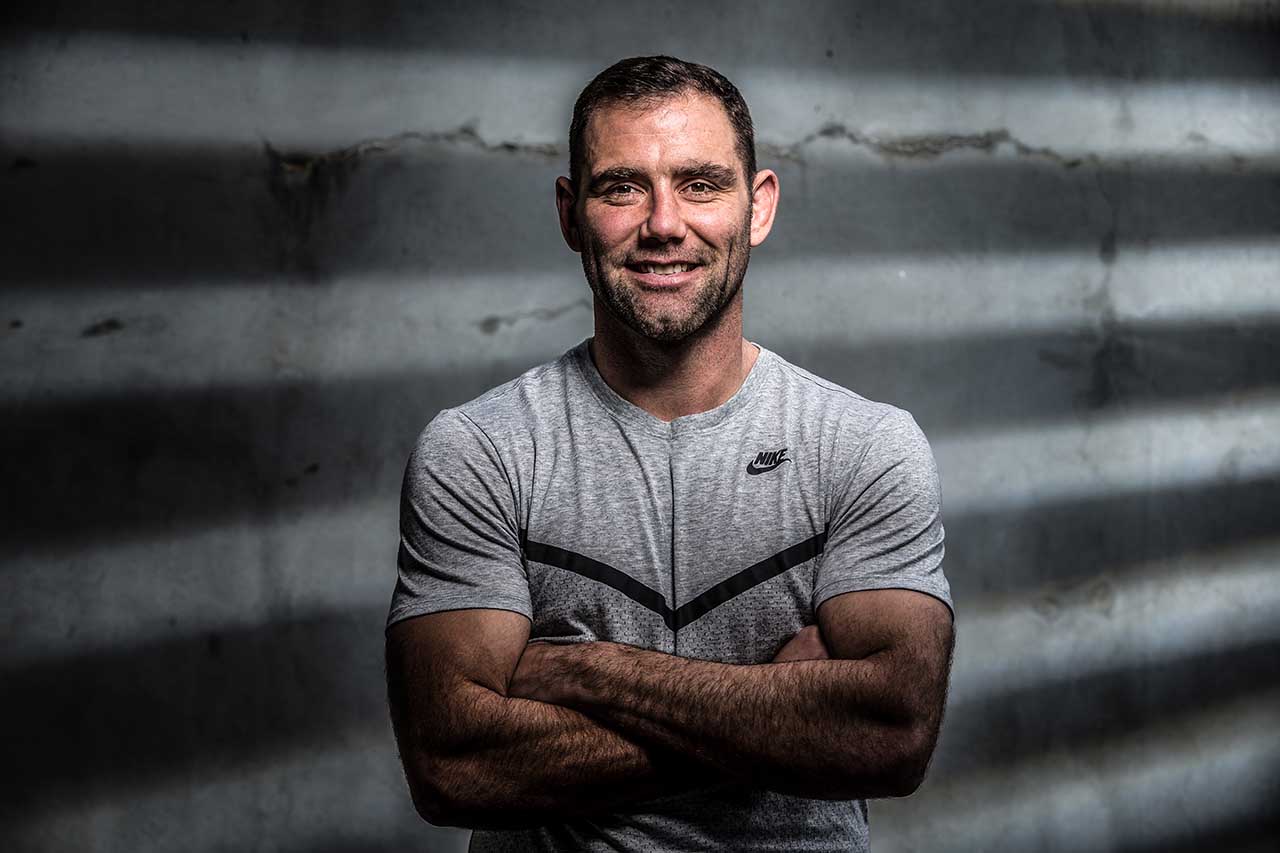 THE YOUNG & THE RELENTLESS
I reckon this year's crop is up there with the best group of youngsters I can remember during my time at the Storm. I know the more senior players receive a lot of the media attention and plaudits but, believe me, this club owes so much to the young blokes for getting us here.
The Storm have historically won about 50 percent of their games during the Origin period, compared to more than 70 percent either side of it.
This year, we went 5-2. The only games we lost were to the Roosters, and a Mitch Pearce golden point field goal in Adelaide, and to Parramatta, who were close to full strength while many of our key position players were Origin duty.
The young blokes have been incredible. I've mentioned Josh, but you can throw in names like Jahrome Hughes, Felise Kaufusi, Brodie Croft, Ryley Jacks, Curtis Scott, Joe Stimson and Brandon Smith on that list, too.
I reckon this year's crop is up there with the best group of youngsters I can remember during my time at the Storm.
Some of them made their NRL debut, some made their Storm debut and some had only played a handful of games before this year. You wouldn't know it given the way they've held the club together for so much of the season.
A bad Origin period can wash out all the good work you've done in the 12 weeks prior. And it can make the second half of the season difficult if you're trying to claw back the ground you lost while down a few players on rep duty.
But these guys all stepped up. They went so well, in fact, that I'm pretty sure this is the first time in my career I haven't had to back up after any of the three Origin games. I was afforded the opportunity to rest because the young guys were playing so well. It makes a huge difference.
THE EDGE
The biggest concern I had this pre-season was that we had lost four members of our 2016 Grand Final team – Kevin Proctor, Marika Korobeite, Blake Green and Ben Hampton. That's a lot of experience to lose in one hit.
But here's where I reckon the Storm excel: we seem to have an ability to get the best out of young blokes pretty much straight away.
Some might just be hoping a young player survives his first taste of the top grade, shows a little bit of improvement in the second year and, by the third year and the 50-game mark, starts to show some consistency.
Here, the expectation is that you will fulfil the role you're given from the start. I don't think there's a secret behind it, but there's definitely a reason. Craig and the coaches around him have an incredible ability to simplify everyone's roles into a couple of key responsibilities. For a young bloke, that means he has to focus only on doing what is required of him. The bloke next to him is the same. And the bloke next to him.
What you've got is a team where everyone is certain of their role and accountable for how they execute what is expected of them. Big occasions don't seem to faze them. There was plenty of pressure building up to the first final against Parramatta but everyone stood up when it counted.
And consider Cameron Munster. Origin III this year was talked up as the biggest decider ever. That was Cam's rep debut. The enormity of the occasion didn't seem to get to him at all. It's like he didn't think about it and just went out there and played. I was really impressed.
Maybe that was a bit of the Storm rubbing off on him. We believe that if we prepare well and play our best football, we can win. The occasion doesn't matter.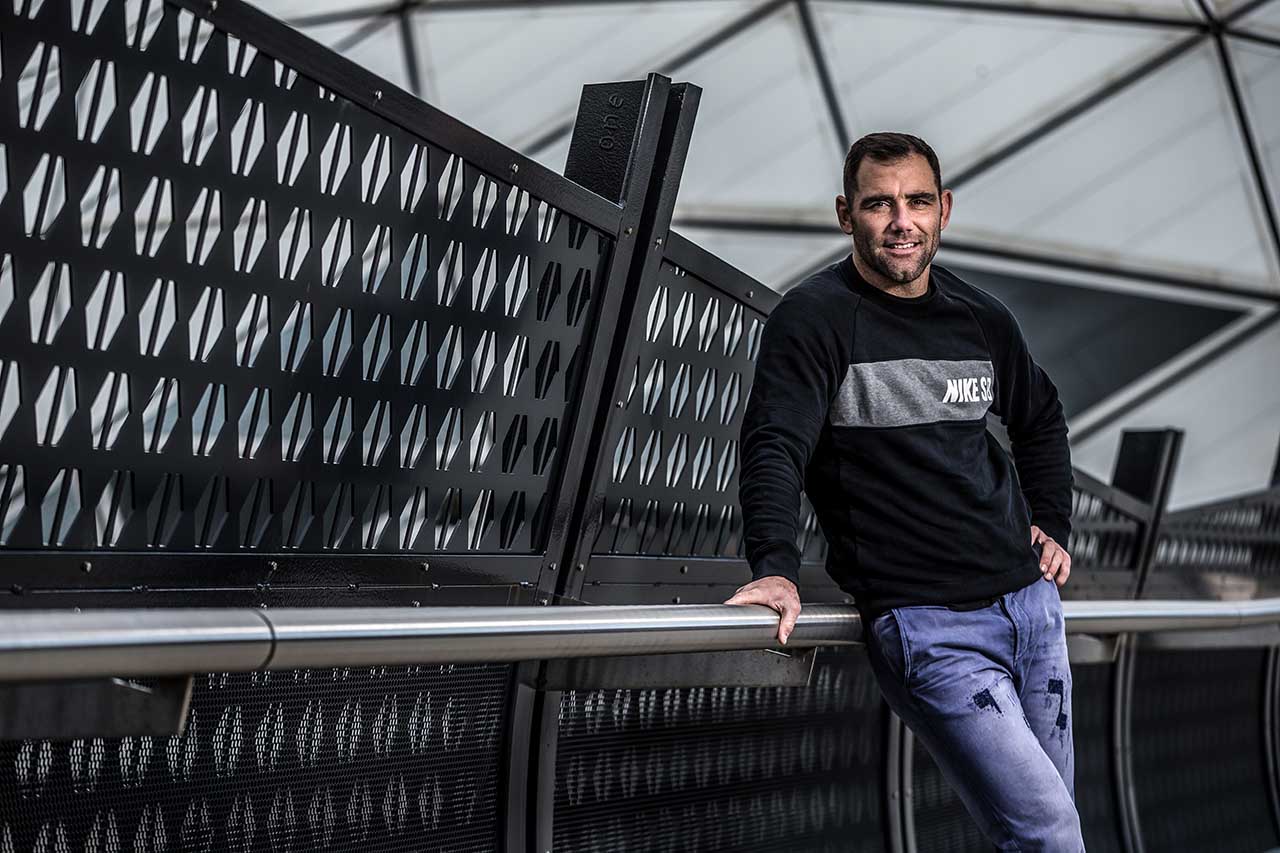 SUCCESSION PLANNING
Of all the players I've mentioned, Felise Kaufusi is the guy I've been most impressed with this season. He was in and out of first grade last year and lacked the consistent performances that Craig and the coaches are always after.
Craig believes there shouldn't be much difference between a player's best and worst game. That's where Felise struggled last year. He'd get a look at first grade. He'd go down to reserve grade, flying up to Queensland every other weekend. He was fairly up and down.
He saw a big opportunity this year. Whereas he's played multiple positions in previous seasons, he had the chance to make the second-row spot his own in 2017. He worked extremely hard on his fitness, which was probably holding him back last year, and he put together a season so good that he was on the verge of playing Origin.
Curtis Scott is another who has stood out. He's only 19 and wasn't in our top two centres at the start of the year. But when Chaise Blair picked up an injury, he grabbed that spot and hasn't given it up. He's done everything that's been asked of him.
But here's where I reckon the Storm excel: we seem to have an ability to get the best out of young blokes pretty much straight away.
Brodie Croft is up there, too. That field goal he kicked in golden point to beat the Cowboys in Round 15 was outstanding.
And Jahrome Hughes was great at fullback when filling in for Billy Slater.
All this shows that the future for the Storm is looking bright. Cooper Cronk is obviously moving on and we don't know what Billy is doing.
If both those guys finished up at the same time, that's more than 600 NRL games of experience leaving our side. It's reassuring to see these young guys performing in key positions and pressure games.
THE LAST GOODBYE
Coops' impending departure really hit me as the finals got closer; that realisation that we only had a small handful of games left together. I can't imagine what will go through my mind if he signs with a Sydney club next year and plays against us. It will be one of the strangest things I'll ever have to face on a footy field, I reckon.
Yep, we've seen some great players leave Melbourne over the years. And there's always that initial weirdness when you play against one of your club teammates at Origin level. But this is completely different. The relationship between Coops, Billy and I goes back so far that I really don't know what to think about next year.
In a way, I hope he doesn't play. I just can't picture him in another jersey, lining up against me. It might happen, I guess. It will be business as usual for that 80 minutes but, gee, it will be weird.
What we have achieved together has been special not only for us, but for the whole game in general. I don't mean that in an arrogant way. There have been plenty of outstanding players at the Storm outside of Coops, Billy and me.
But Coops and I have played more than 300 games for the one club, and Billy would have been there too if not for the bad injury run he had. We've also represented Queensland and Australia together.
We all lived it together. And now a big part of it is almost over.
More about: Cameron Munster | Cameron Smith | Cooper Cronk | Josh Addo-Carr | Melbourne Storm