Silencing the inner voice
The first two weeks of pre-season felt really, really strange.
Billy Slater and Ryan Hoffman had retired after the grand final, taking with them almost 650 NRL games of combined experience. Tim Glasby, after more than 100 games with the Storm, had moved clubs. And Jesse and Kenny Bromwich were given an extra few weeks recovery time because of their international commitments with New Zealand.
I looked around the Storm playing group.
I reckon the next oldest bloke after me was 25.
I felt like the odd man out.
It took about two weeks for me to feel comfortable again. It started with getting to know some of the new guys better, then evolved into building connections across our spine, our edges and other areas where the personnel has changed. Senior players challenged younger ones to be at their very best, and the younger guys demonstrated to us older blokes the skill and athleticism their generation possesses.
And just like that, we were rolling.
The experience of this pre-season has demonstrated to me that, no matter how long you've been in this game, it always finds a way to throw up new challenges and surprises. I'll be 36 in June and I still feel like rugby league has plenty to teach me – and I still have plenty to learn.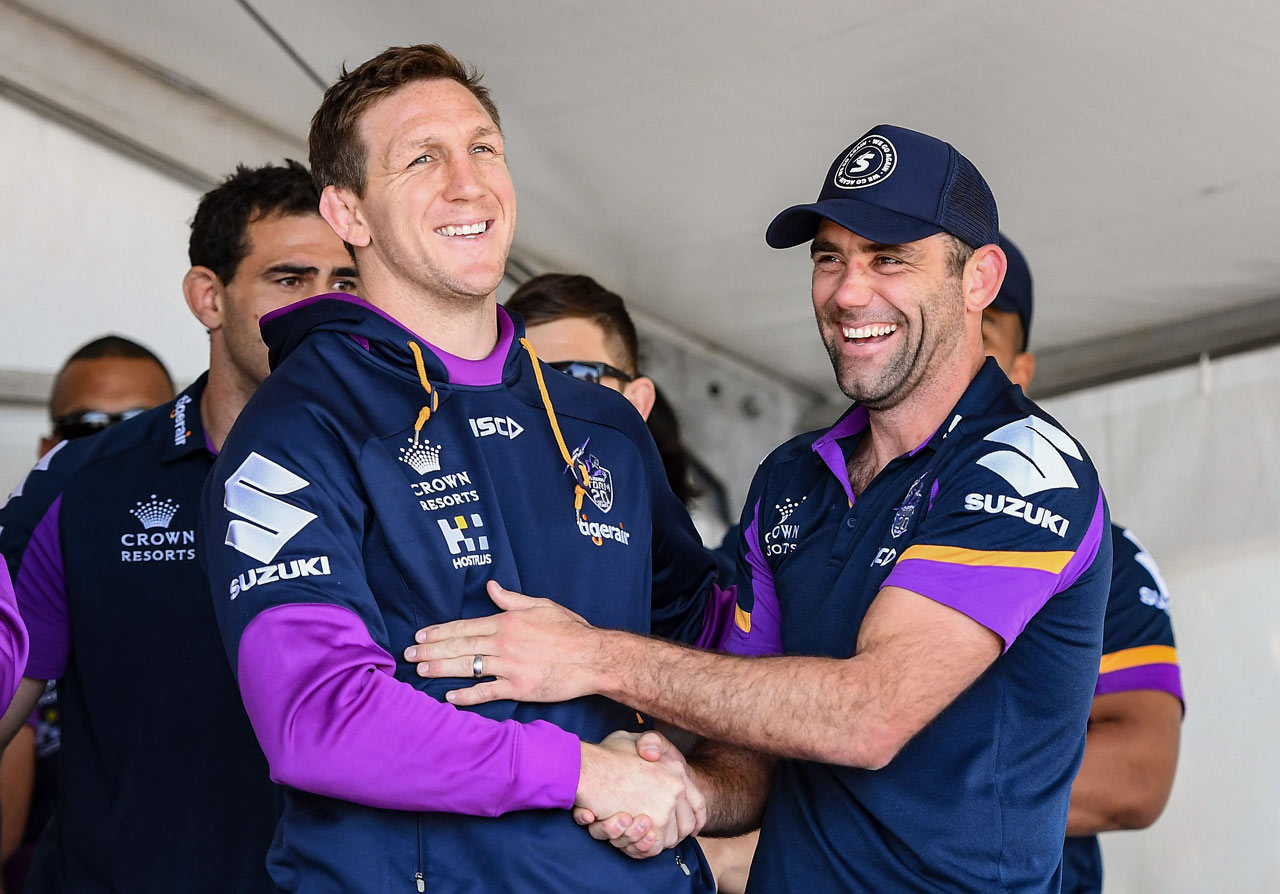 Shut that VOICE up
There have been times this pre-season when that little voice has popped into my head and asked, 'Why are you still going? Why are you putting yourself through this again?'
It happens every pre-season, usually around the five- or six-week mark when there's no let-up in the schedule. You'll get to the end of a brutal, two-hour session and right when you think it's over Craig Bellamy will shout out, 'Righto boys! Head over to the strength-and-conditioning coach. He'll lead the next running drill.'
All you can think is, 'When will it end?'
Every player hears that voice at some stage during the pre-season, the one that tells you, 'It's OK to stop.' You're fatigued, you're hurting, and you want it to be over – particularly during a summer like the one we've just had in Melbourne, which has been particularly hot and muggy.
The trick is to shut that voice up quickly.
I looked around the Storm playing group. I reckon the next oldest bloke after me was 25. I felt like the odd man out.
You remind yourself that you still have the desire to compete, the hunger to improve. You look at the sessions you're doing in context with the rest of the season. The work is holding you in good stead for the journey ahead. It's a necessary step every successful team must take.
You also think about your responsibilities as a leader, and what leaders meant to you when you were a youngster. I remember my early pre-seasons with the Storm and looking up to the player in my position, Richard Swain, and other senior blokes like Robbie Kearns, Steve Kearney and Matt Geyer.
Whether they knew it or not, all of us younger guys were looking to them.
We watched how they prepared, how they behaved, how they responded to adversity. They were the ultimate professionals. We all took our cues from them. We were fortunate to have them as our role models.
Today, I'm one of those guys.
If I don't give everything in the pre-season, what kind of message is that sending to the next generation? What kind of a role model am I being? What does it do for team culture?
So you keep going. You push through the pain and do your job.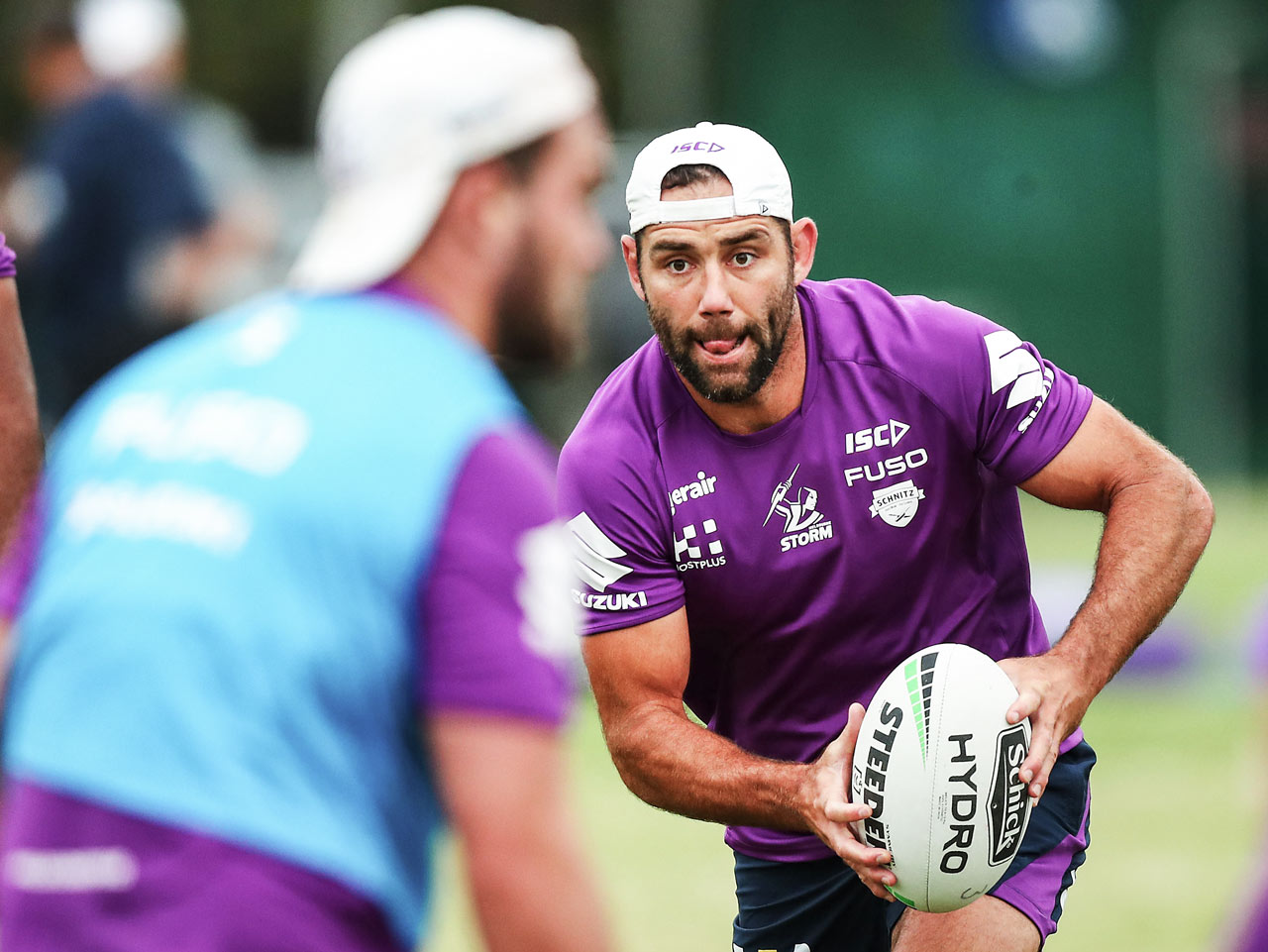 The funny thing is that, despite everything I've just said, I ended up really enjoying this pre-season. I've had so many of them interrupted by Kangaroos tours and World Cups and that means you end up entering the NRL season without a full training load.
I had three-and-a-half weeks with the Storm in total before 2018 because of the World Cup; I had ten weeks this year. You definitely feel the benefit when you've done the whole program.
It's not just physical, either. There's the team chemistry element to it, too. You've been together with the boys for an extended period, you've gone through tough times together, you've supported each other through it and you've come out the other side.
More about: Billy Slater | Cameron Smith | Cooper Cronk | Craig Bellamy | Kangaroos | Melbourne Storm | Rugby League World Cup | Ryan Hoffman | State of Origin | Tim Glasby