Never stop chasing your dreams
I learned the value of hard work, dedication and perseverance as a 16-year-old kid who was smart enough to know a golden opportunity when he saw one.
Especially perseverance.
If I'd been the type to give up easily, I wouldn't be sitting here now with my fiancée, Rachel, and us expecting our first child in May. I met Rachel and that was it for me. I never had eyes for any other girl after that. But she took persuading.
At 14, she was two years younger than me and lived in the same area, around Botany. I was mates with her next-door neighbour and hanging out at his place when I first saw her. Sometimes you just need a little luck in life and then you go from there.
I went to Marist College Pagewood and Rachel was just down the road at the public school. I'd try to catch the bus at the same time as her – anything to try to bump into her. It took me a couple of years to get her to like me. I kept trying and eventually won her over.
It's the best thing I've ever done.
She's my best friend, my partner and soon to be mum to our baby boy. She's not a footy head at all. She'd never watched the game until she started going out with me. We talk about other things, which is good for me because I am footy mad and I don't think that's entirely healthy. It helps to get that time off from talking about it.
And she's selfless.
Rachel was a flight attendant when we were living together in Sydney and that was her dream job. But when I signed for the Dragons at the end of 2016, I was keen to move to Wollongong because that's where the team's based. She said, 'OK, that's what we're doing,' and quit her job.
I'll make that up to Rachel. I'm lucky to be with her.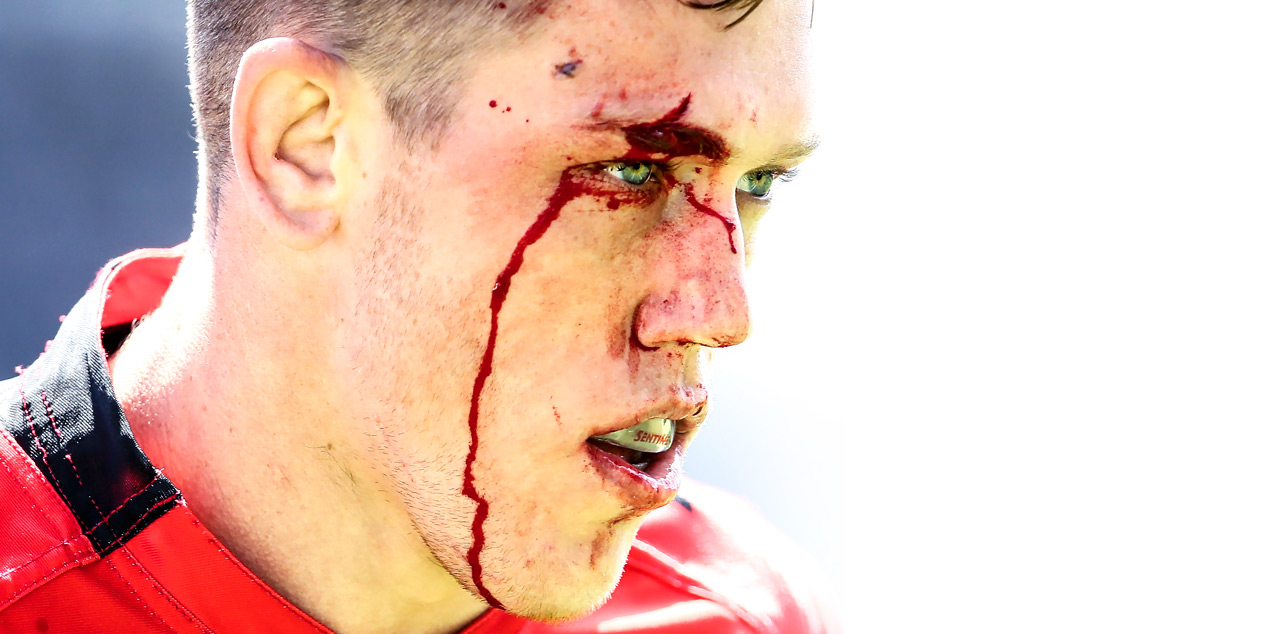 MY DAD, THE PRINCIPAL
My last year of high school coincided with my first major injury from footy.
I was 17 and playing SG Ball for South Sydney and I got hurt first game. I broke my leg and had really bad syndesmosis in the ankle as well.
I was out for the season, so I used the extra time to concentrate hard on my studies. I topped the school in biology, business studies, English and PDHPE. I had five band sixes and one band five and an ATAR of 94.
I missed out on getting dux of the school. Someone just nudged me out, which was annoying, but my marks told me I was capable of high achievement if I was prepared to commit myself.
It took me a couple of years to get her to like me. I kept trying and eventually won her over.
My dad was the principal at Pagewood and my mum was a teacher as well. I was fortunate because they taught me the value of school-work and convinced me that if you develop a hard-work ethic there, you can take it with you to any walk of life.
Dad's a pretty cool guy. All the kids at school liked him because he got out to the yard and talked to them at lunch. He treated everyone fairly and with respect. Even the guys he had to expel, if I saw them on weekends, they'd say, 'How's your dad going?'
My parents gave me structure in my life. When I was fit, I was doing footy training at nights. When I was injured, I was studying harder.
I did two years of a Bachelor of Physiotherapy course at the Australian Catholic University at North Sydney, but then I went into the top squad at Souths so I had to stop. Footy had taken over and it was what I wanted to do with my life anyway.
It was exciting times at the Rabbitohs, with the club winning the premiership in 2014. I made my first-grade debut that year and ended up playing seven games off the bench. I thought I'd be a Souths player for the rest of my life.
I think everyone wants to be a one-club player, deep down. It's a noble ambition, but it doesn't work out that way for too many of us and it didn't for me.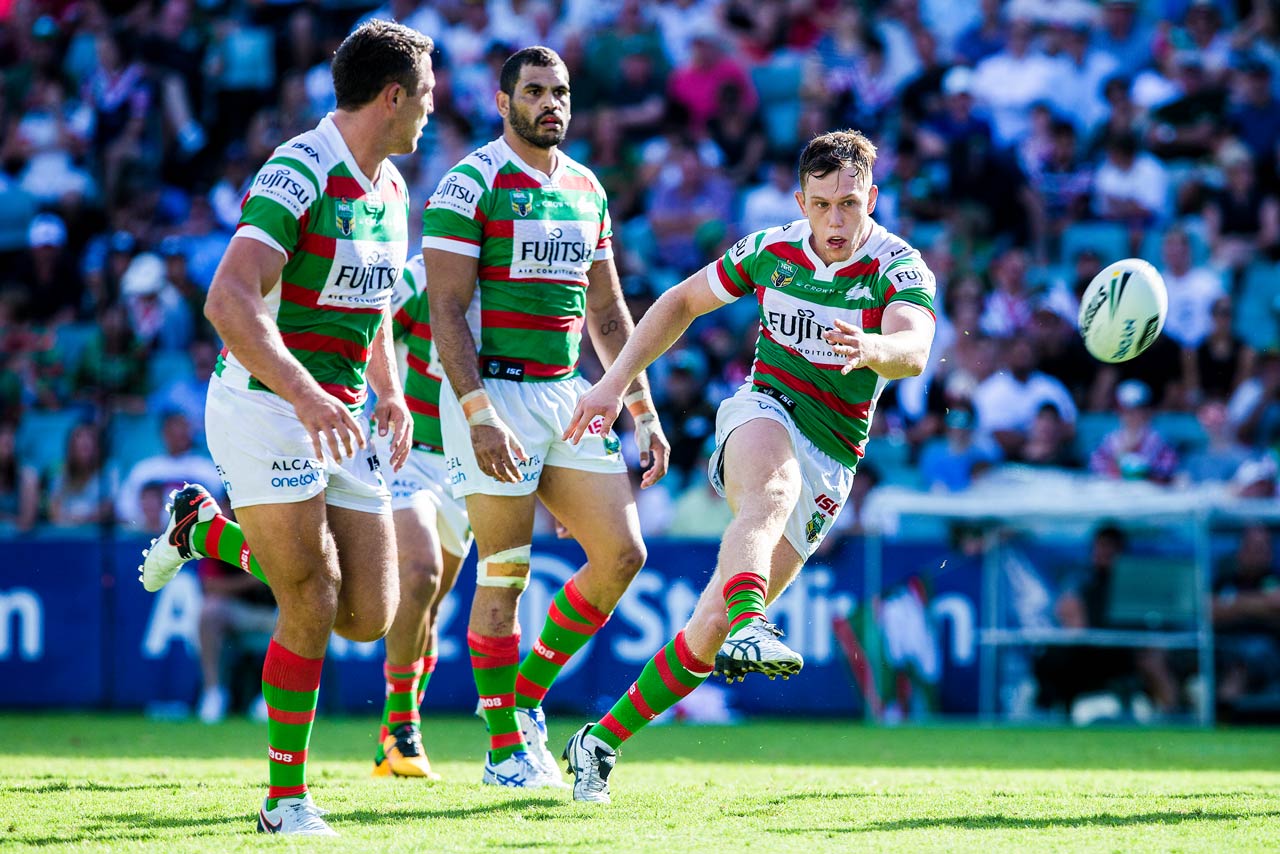 RISE OF THE DRAGONS
I could have left Souths for the Dragons at the end of 2015, but I stayed because Issac Luke was leaving for the Warriors and it was a great opportunity for me at hooker.
But we had a bad season in 2016 and the club wanted to make some changes and they thought Robbie Farah would be a good player to bring in.
I thought about it and decided it was time to move on. I wasn't angry at Souths for signing Farah. I saw it as my fault. I hadn't played my best footy in 2016 and, if I'd played better, they wouldn't have felt the need to bring him in.
Sometimes you just need a change of scenery to bring the best out of yourself and I'd seen players switch clubs and kick on. So I finally joined the Dragons. I'm so happy I did.
We only just missed the finals last season. We knew we had something if we could just get the balance right. Signing big-game players like Ben Hunt and James Graham has made a huge difference.
But when you're playing in a key position like I am, it's important to get on with the other key-position players off the field as well as on. You've got to develop a relationship where you trust each other and you're all on the same page with the footy.
I've got no worries there. Gareth Widdop at five-eighth, Ben at halfback and Matt Dufty at fullback are all pretty cruisy guys who are really calm and very clever footballers.
The four of us, our lockers are all next to each other, so we're always together.  Hunty and I both love the NFL, so that's all we talk about. I'm also a fan of the NBA, which Duff loves, and Gaz is just one of those blokes who naturally gets along with everyone.
He's only 29 but he's already got three kids himself. He was pretty young when he had his first one as well, so he's giving me plenty of advice about what to expect and how to handle it.
I think everyone wants to be a one-club player, deep down.
I've got world-class players on my left and right in the halves, so all I have to do is pick which one to go to at the right time.
We know we can score points, but it's the way we've started defensively that matters most. The fans love it when teams run the footy and score great tries, but the best feeling for a player is when you're defending so well as a team you just know the opposition isn't going to break you.
But anyone can talk about it. Going out and doing it is something else again. Last year, we started well and won six of our first seven games. Then we fell off a cliff. We've got to maintain focus the whole year or we'll risk the same thing happening all over again.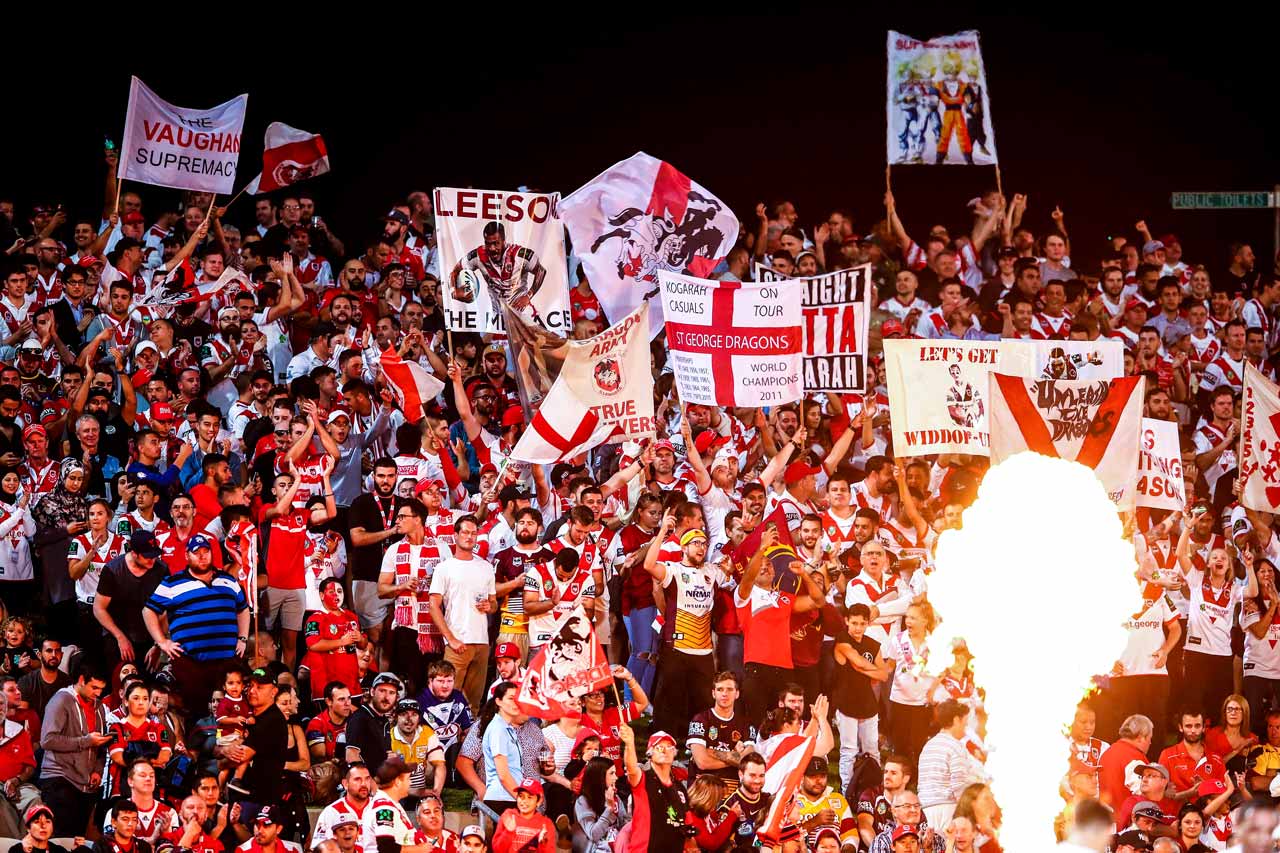 THE SCIENCE OF LEAGUE
Footy is a simple game. I found biology, as a subject, a lot more complicated. But there is still a science to winning and some teams understand it better than others.
I've looked for it and I keep going back to a team like Melbourne. Why have they been at the top for so long? Because they continually do the little things well, over and over and over again.
There are guys they've had in their team over the years who weren't playing first grade regularly at other clubs, or were looking near the end of their careers, but they've gone there and played first grade every week and it's because they do their role and do it well.
Making their tackles, kick pressure, kick chasing, diving on loose balls – all those things that are so important but don't get the big publicity and they do it constantly no matter who they're playing and the state of the game.
Obviously, it helps having the big three there – or the big two now Cooper Cronk has gone – but you need your role players as well, the guys who do the jobs the fans don't notice. It's what wears the other team down and builds the platform.
Rugby league is the toughest of sports. The contact and the running – you're going all day and it's hard to make the effort when you're under fatigue, but you've got to keep doing the little things because they're what gets you a win.
That's what we're trying to build here at the Dragons. The first three rounds have been good, but the challenge is to maintain that over 26 rounds.
It's a long competition and it's easy to get worn out during the year and drop off in intensity. The teams that are up there at the end of the season are the ones that stay strong.
It's great to put 40 points on the opposition, but most grand finals are close games and it's one of those little things that makes the difference.
You should always have a plan – in footy and in life – and if you believe in it, you should stick to it. Rachel obviously didn't think too much of my plan to start with, but I'm nothing if not persistent.
It's the same in footy. If you keep turning up, keep trying, good things are bound to happen.
More about: Cameron McInnes | Melbourne Storm | South Sydney Rabbitohs | St George Illawarra Dragons