Caitlin Thwaites - Contributor
Moving out of the dark places
Being with the Diamonds last week in Wellington, I felt like I was back home. Before I started my three years with the Central Pulse in 2011, I didn't know what to do with my career.
I'd finished at the Vixens and it was a little bit of, 'Oh, I think my opportunities have run out'. The Pulse were willing to take me on, and I'm so forever grateful for that. I guess I reinvented myself a little bit and got a different experience of netball. I was able to learn a different style – not just the Victorian way. 
It also helped me find my feet in terms of really understanding the work ethic I needed to achieve my goals. I was in the depths of depression at the time I moved to New Zealand, and not in great shape physically or mentally, but I was able to find myself and reground myself and then use it as a bit of a launching pad.
The success that I'd always dreamed of happened a little bit later for me than some of the players I'd gone through the system with – Julie Corletto and Renae Ingles and a few of those girls my age managed to crack the team earlier than I did – but everyone's journey is different.
It's still surreal to me to think that I've been part of a World Cup gold medal-winning team and a Comm Games gold medal-winning team, and I got to play at a home Comm Games this year and get a silver there, too. So I still definitely pinch myself sometimes and go, 'Oh my gosh, it's great to be able to do this'. 
Especially with everything that's happened along the way.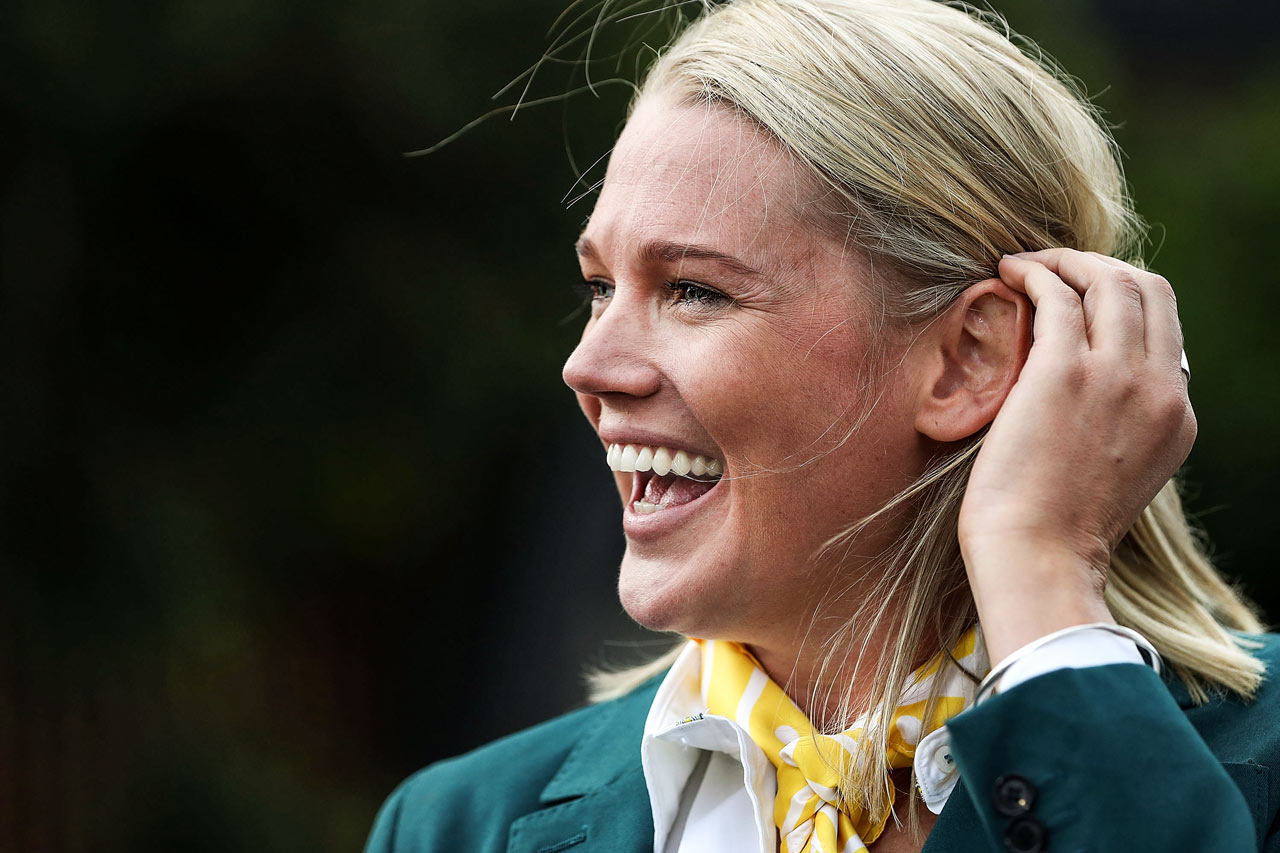 THE FOG
I have had big bouts of depression for six-to-eight month blocks of time being in a pretty terrible place. But surrounding those, there was a period of four, maybe five, years where I was living in the fog of it all. It's really tough trying to shift your way fully out of it.
The holistic view of wellness is something that I continue to deal with on a daily basis and have for many years. So I'm able to pick up things early enough that I don't slide into a place where I start to lose control over the way that I'm feeling. I can implement things to try and prevent myself from getting to those really dark places, and that's been a huge learning and growth experience for me over the last 10 years.
The year we won the premiership at the Vixens, in 2009, I was not in a great place. I still remember at the end of the grand final when Sharelle McMahon jumped into my arms that, rather than any real elation or excitement, I just felt pure relief that it was over. I'd been attempting to put on a brave face and put on a front and rock up and pretend that everything was OK for such a long period of time just to be able to get out there and do what I needed to do. It was exhausting! So although I was happy for what we'd achieved, it was just a massive sense of relief that, 'I can sleep as much as I like and I can lock myself in my house and if I don't feel like leaving for a week, then that's OK'.
These days, there are lots of different 'treatments' I use, from 10 minutes on a meditation app, to just blocking out two hours in my diary and saying, 'You know what, you've got this time to do something for yourself'. The more clinical side of it is seeing psychologists, and it's awesome that so many more people are talking about mental health issues. I've really seen it evolve.
It was just a massive sense of relief that, 'I can sleep as much as I like and I can lock myself in my house and if I don't feel like leaving for a week, then that's OK'.
Netball really has been one of the leaders pushing the wellbeing space – we've got wellbeing officers at every single Suncorp Super Netball Club and Angie Bain does an incredible job with us at the Diamonds as well as leading wellbeing standards around the country. Even the way that Lisa Alexander has pushed the importance of us having balanced lives and the care for the person first and the athlete second is something that's pretty unique for a coach.
I'm so grateful for the support that I've had from the Diamonds and from netball, because it would have been very easy for me to have slipped and fallen out of the system and to have never returned. It's great that we've had these people in key positions to be driving it from within to not go, 'Oh, too-hard-basket, let's move on to the next athlete'.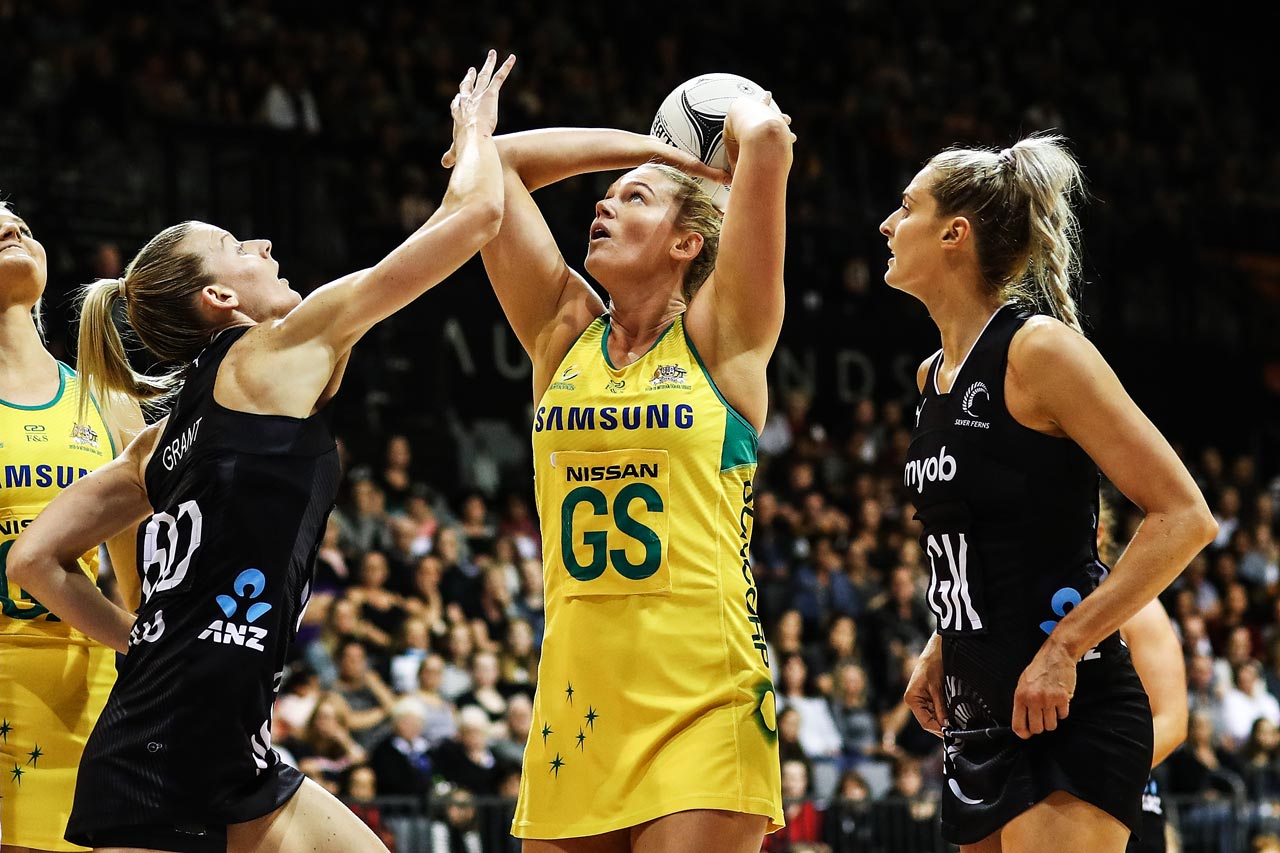 More about: Collingwood Magpies Netball | Diamonds | Gold Coast 2018 | Lisa Alexander | Melbourne Vixens | Mental health | NSW Swifts | Renae Ingles | Resilience | Sponsored | Super Netball