The person I can never repay
I'll never be able to repay my mum, Simone, for what she's done for me. Not totally. But I'd like to be able to do something to make her life a bit easier. I've got a plan.
One day I hope to get enough money together for a deposit on a house at Lake Illawarra, where I grew up. It would be great to get something behind me – even if it meant taking on a mortgage – but it wouldn't just be about me.
I'd want to move mum in there.
She has rented all her life. Everything she's done as a single parent has been about trying to help me and my older sister, Jamie, get ahead.
Mum didn't have the same sort of money I do when she was my age. It was a real struggle for her.
I'm only in Australia for four months a year. The rest of the time I'm playing overseas. If I could eventually give back to her by removing a bit of the stress related to having to come up with that money every week, I know how much it would mean to her.
And it would make me so happy.
My career goals haven't changed. I want to win a World Cup, I want to win an Olympic gold medal. But my personal goals have – and this is how.
Now I've just got to work on making it a reality, even if it takes a while for that to happen.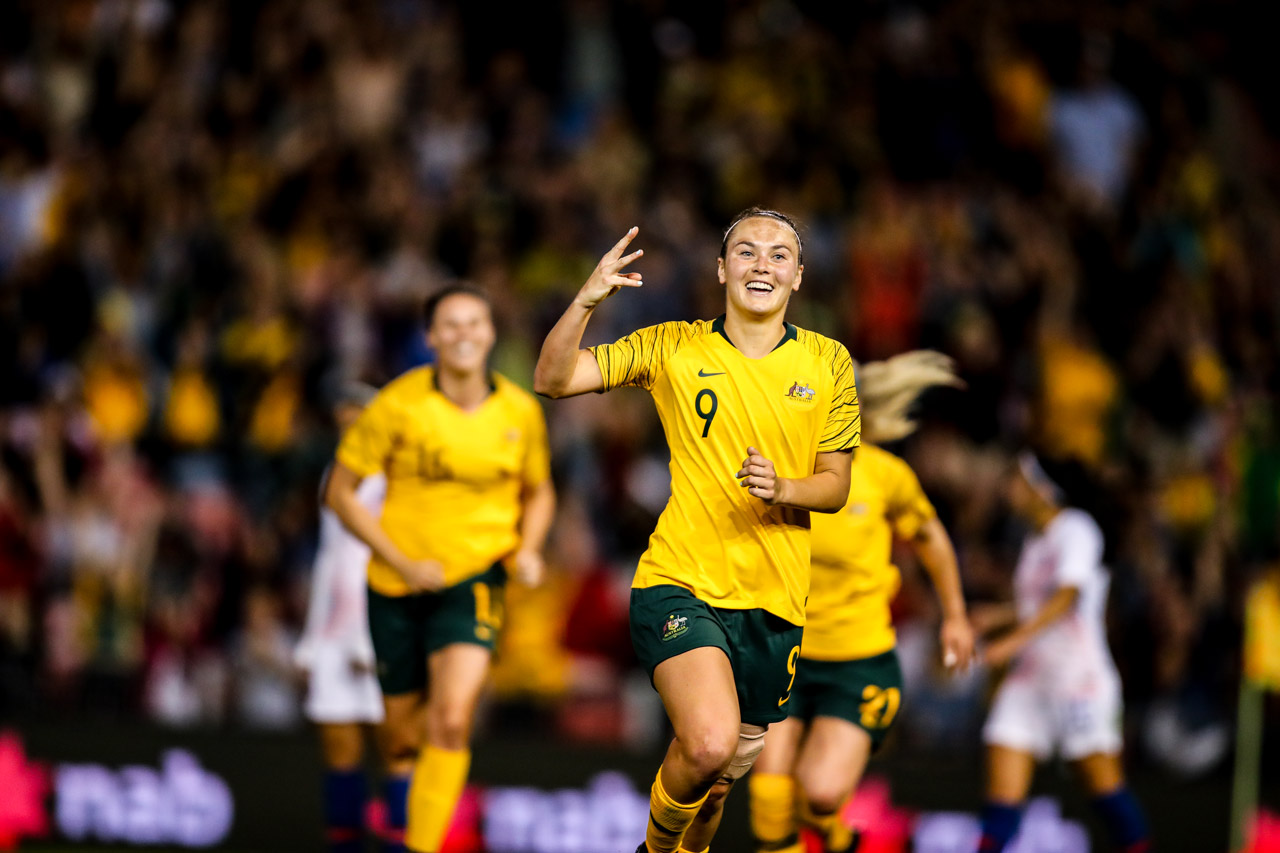 THREE-HOUR ROUND TRIPS
Mum brought us up. My nan, June, helped out as well.
When I started showing real potential with my football, mum made fitting in with that a priority.
I tried all sports when I was a kid. Athletics virtually since I could walk, touch footy, surf lifesaving nippers. At primary school, I'd play rugby league with the boys on the oval at recess.
I actually wanted to make league my sport and I got as far as trying out for a club. The coach wanted to put me in the team. But nan put her foot down and demanded that mum not let me play. She thought it was too rough and I'd get hurt. Nan ruled on that one.
I wasn't happy, but there's not much you can do about it when you're seven or eight years old. When I was nine, I started playing football. I'd mucked around with that against the boys at school as well and when I started playing for a club I found I was really good at it.
Motivation wasn't a problem. I always wanted to be the best at whatever sport I played. I always wanted to win. I was always disappointed if I lost a game or didn't come first in a race. After barely three years of playing football, I was invited to join a squad and train with the best young players in the state at the NSW Institute of Sport in Sydney.
Mum never pushed me with my football. It was always my decision whether to go for it or not. But if I wanted to do it, she was going to do everything in her power to help me.
She'd pick me up straight after school and drive me to Sydney Olympic Park and back four times a week for training – and again on the weekend for a game. It was at least a three-hour round trip.
We'd both be exhausted when we finally got home at night.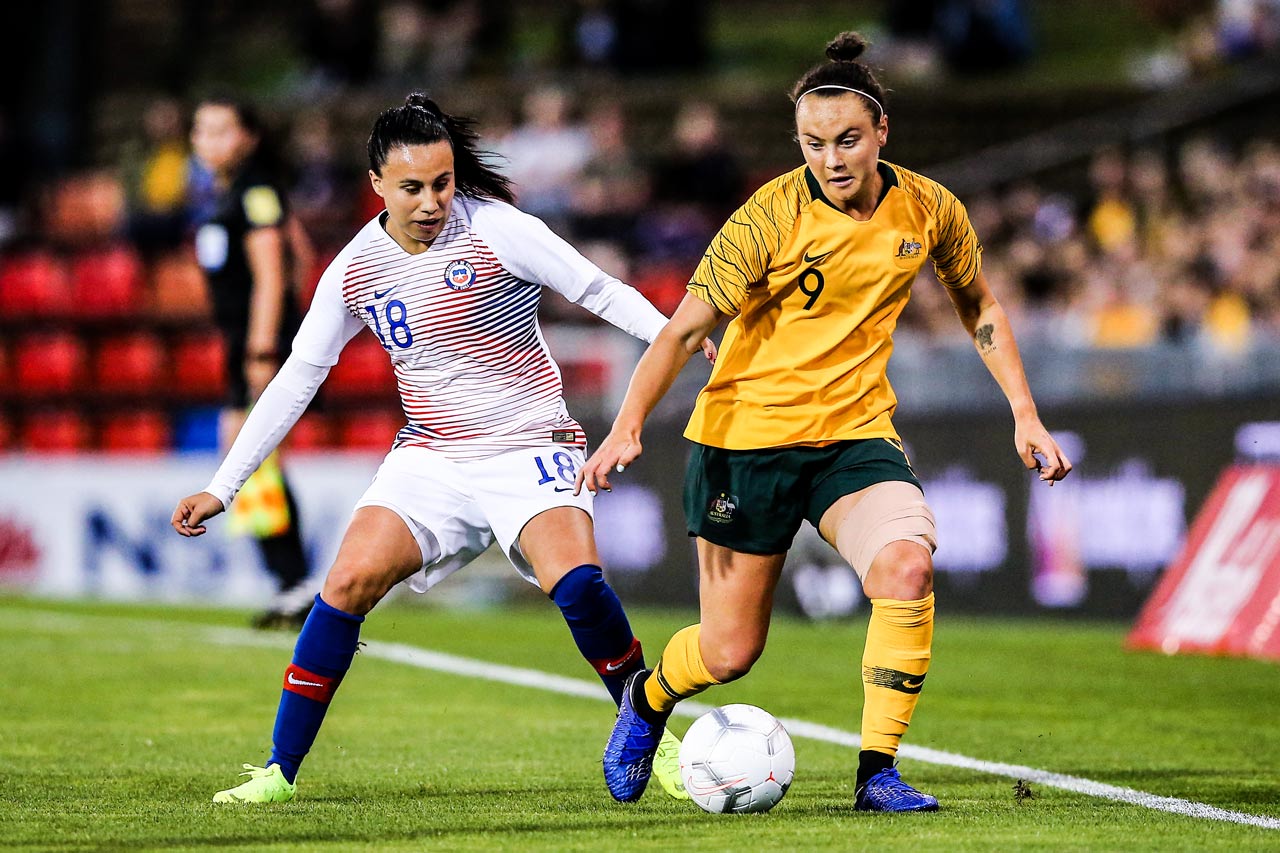 There's no way I'd be where I am now if it wasn't for mum. I get my high levels of commitment and determination from her. She was driven by the motivation to give me every chance to succeed.
Out of all the sports I played as a kid, football was the one my mum knew the least about. She loved watching me play touch footy and had no idea what the rules were in football. But that didn't matter to her. All she cared about was that I liked it.
Everything she's done as a single parent has been about trying to help me and my older sister, Jamie, get ahead.
I loved going to training because I knew I'd be challenged. It was all the best girls in NSW. I was in the Australian under-17s squad when I was 13 and there were under-20s squad members and senior Matildas players there as well.
Everyone was older than me and better than me, so my challenge was to learn and improve. The established Matildas would go overseas to play in big tournaments and I'd think, 'Wow, how good's that?'
The first time I went overseas with the under-17s, to Malaysia, I was hooked. I knew this was all I wanted to do from that point on. 
I'd made some big strides early in my career and it gave me a real sense of belief. After that, I never had a doubt that anything was possible.
More about: FIFA Women's World Cup | Matildas | NWSL | Olympic Games | Sydney FC | W-League