My excellent Aussie adventure
I'm always apologising for my English so if you are reading this and it sounds a bit funny, I hope you understand.
When I come to Australia in 2015, I don't speak English. Maybe a few words. I learned some words in school in Uruguay like 'how are you?' but it was completely different when I came here.
People were saying 'how aaaare ya?' instead of 'how are you?' and I just didn't understand. I thought maybe they asked me if I go to Hawaii or something like that.
My little girl is four years old. She come here when she was one-year-and-a-half, so she has lived more here than in my country. She go to school and she teach me English and she talk like very Aussie English, so it's crazy. My little boy is born here, so I think if we stay a little time here in Australia he will be more Australian than Uruguayan.
This country opened the door for me and my family, and we are grateful to this country. I'm very happy to see my kids growing up here.
Someone asked me what happens if Uruguay and Australia meet at the World Cup this year. This is a big question. I think is possible they can meet in the quarter finals. Look, I'm from Uruguay and I have to defend my colours. Lucky Melbourne City colours are sky blue like Uruguay!
Of course I wish all the best for Australia and I'm very happy to see them go as long as possible and have a great World Cup. But if they play Uruguay, I think I can say I go for my country, of course.
I'm sure my Australian fans can understand this.
SUAREZ, CAVANI AND ME
I started to play football when I was three years old. Always I remember my mother and my dad told me 'stop with the ball because you broke everything in the house'. But I play every minute I can and always I try to do everything better.
I grew up in Salto, which is the second largest city in Uruguay, I think 120 thousand people. It's an amazing city which is only 15 minutes from Argentina across the river. Luis Suarez and Edinson Cavani were born there too, so the kids today in Salto love football because the best two strikers in the world today were born in our small city.
Imagine, two of the best number nines in the world, it's crazy. I'm very happy for them because they represented not only Uruguay but my city.
People were saying 'how aaaare ya?' instead of 'how are you?'. I thought maybe they asked me if I go to Hawaii.
The first time I saw Luis was on a bus going to the capital Montevideo. I was 12, maybe 13 years old and I see one guy like me. I was alone because my father and mother stay in Salto, and I don't say nothing to him. But he talk to me and he ask 'so you go to Montevideo to play football?' and I say 'yeah, how you know?'.
I don't know who he was. I say 'you don't play here, I don't see you here in Salto', and he say 'no, because I live in Montevideo, I come to see my parents here in Salto' and he say 'look, we play together because I go to play for Nacional in Montevideo too, so I see you on the training ground'.
From that moment – when I have the opportunity to go to Montevideo and play for a big team in Uruguay – I know that I want to be professional and I tell my family this, and I start every day to do everything to become a better player.
Suarez and I started to play together, and we play together till we were 17 or 18 years old. He always had a very strong mentality, very hungry, very hungry to become a big player and this was the big difference.
Every change Luis have, he has succeeded. He go to Ajax which is a big team, and people don't know if he will be doing well there. He smash everyone.
Change again. Go to Liverpool and they say 'oh, now it's a different league, he can't score there'. But he even better again.
Then he go to Barcelona. People say 'mmm maybe it's not his type of football, it's more technical, maybe Luis is more strong but not technical enough'. But he won again.
So it's crazy, for me it's unbelievable. Maybe before Barcelona he was already a great number 9, everyone can say this. But not like today. Today he is an animal. It's amazing, I think Suarez is the best number 9 in the world.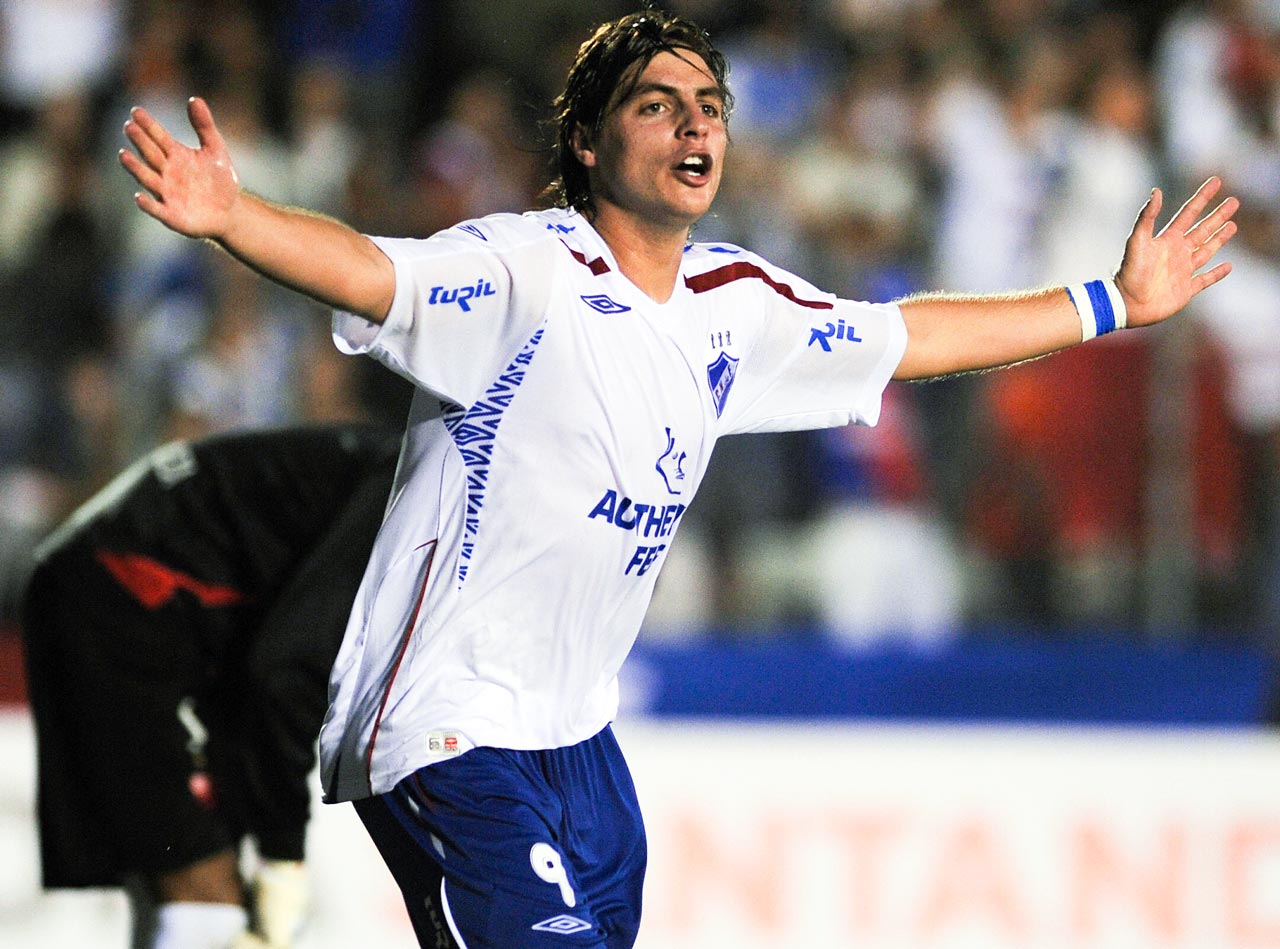 WHY THE MELBOURNE DERBY IS SPECIAL
I am very competitive. Always I play to win. I don't want to play for draw, you know what I mean? This is my style. Before when I play for Nacional, which is the best team in Uruguay, they teach you that you have to win every game because we are a big team. This is what I want to do here.
Melbourne City, we are also a big team. At AAMI Park and away, wherever we play, we have to win. We have to take the responsibility to say we play for Melbourne City, that we are here because we are good players, you know?
I'm now feeling great after missing a lot of football with my ankle injury. It's hard to watch the game when you can't play. Many times I've touched the pitch and been sore and have to come in again. So now I feel great.
Of course I have pain in my ankle but I try to do everything every day to recover. I some days am training with pain but I think also when I come onto the pitch my mind forget a little bit the pain and I just only play, especially this game Friday against Melbourne Victory.
The Melbourne derby is a massive game. I love to play derbies and I can't wait. I have played a lot of derbies with Nacional versus Peñarol. They all very special, all derbies have something different. This one is special because we win one, they win one. So we have to win this one, you know what I mean?
The Melbourne Derby is great also because I can feel the fans very close. You don't need to put a fence to stop the fans jumping in, so you can stay very close to the fans. The Melbourne derby is very special for this.
I NEVER WOULD HAVE DREAMED…
I remember it very well. Uruguay versus Australia in the penalty shootout in 2005.
I was 18-years-old and this was a big moment for my country because my country is very passionate about football. Everyone lives football. Everyone think before we play against Australia, we win and we are into the World Cup. No problem.
I knew nothing about Australia at the time. We think we have to win because we don't know much about the Australian team. We think Australia played more rugby than football. We did not even know Australia play football. This was what people think in that moment.
But look what happened.
I can tell you, the whole country was sad because, I tell you again, my country lives for football. Always it is about football.
When we play the big derby there between Nacional and Peñarol, half of the country is very happy the next day. But when the national team is playing, it's one country united, one country behind the national team. And in that moment it was very sad.
In that moment we said 'come on, how is it possible that we lose?'. It was hard for the players and for the fans, it was such a big disappointment. But look, this is football. And in the end, you understand the other team plays and can win.
I think it was a good lesson for my country. After that day, we started to respect more. I think we try to understand that other countries also play football.
And now, here I am playing football in Australia.
More about: A-League | Edinson Cavani | Melbourne City