Only one truly elite competition
I had to tread carefully. I wanted to make sure I got my point across in a respectful but effective way.
It was halftime at an AFL match in Sydney a couple of weeks ago and I was being interviewed by Tony Squires on stage at a sponsor's function.
Tony asked if I was into AFLW. He wanted to know if I watched it and what I thought of it.
I gave an honest answer. But, since then, I've thought about it some more and decided it's an answer worth expanding on in this column.
I said to Tony that I think the AFLW is great. I have four sons, but if I had a daughter, I said, I'd be really pleased that nowadays there's a real choice of sports for girls that can lead to a genuine career.
It's not just the AFLW. There are a few sports waking up to the fact that there are millions of young girls who could potentially seriously pursue a range of athletic pursuits if given the chance.
However – and this was where I added a very important point – at this point, the women's competitions which have grown rapidly in recent years have a long way to go to match the system netball has created over a very long period of time.
The AFLW, the Women's Big Bash League, Rugby Sevens, NRL Women's and others are on the rise. But their pathway structures are miles behind that of netball.
That's not to denigrate the other sports or dissuade them in any way from their efforts to give equal opportunities to women and young girls. Rather, it's about recognising that netball's development framework has been established over countless hours of hard work and planning by thousands of players and administrators.
The system hasn't been perfect. No development system is ever perfect. But netball has been flexible enough to tweak aspects of its framework when necessary.
The result is that Australian netball's structure is now world's best practice. We have enormous participation numbers at grassroots. We have a thriving domestic competition. We've created the best players in the world and national teams that have achieved huge success.
Why am I saying this? Well, I think it's time we blew our trumpet a little more. We have a fantastic sport, with a great history of amazing players who have inspired generations of young girls. I'd like to see us be a bit more confident in the way we convey that message. Not only do I think it's well-earned, I think the indicators show it will become a necessity.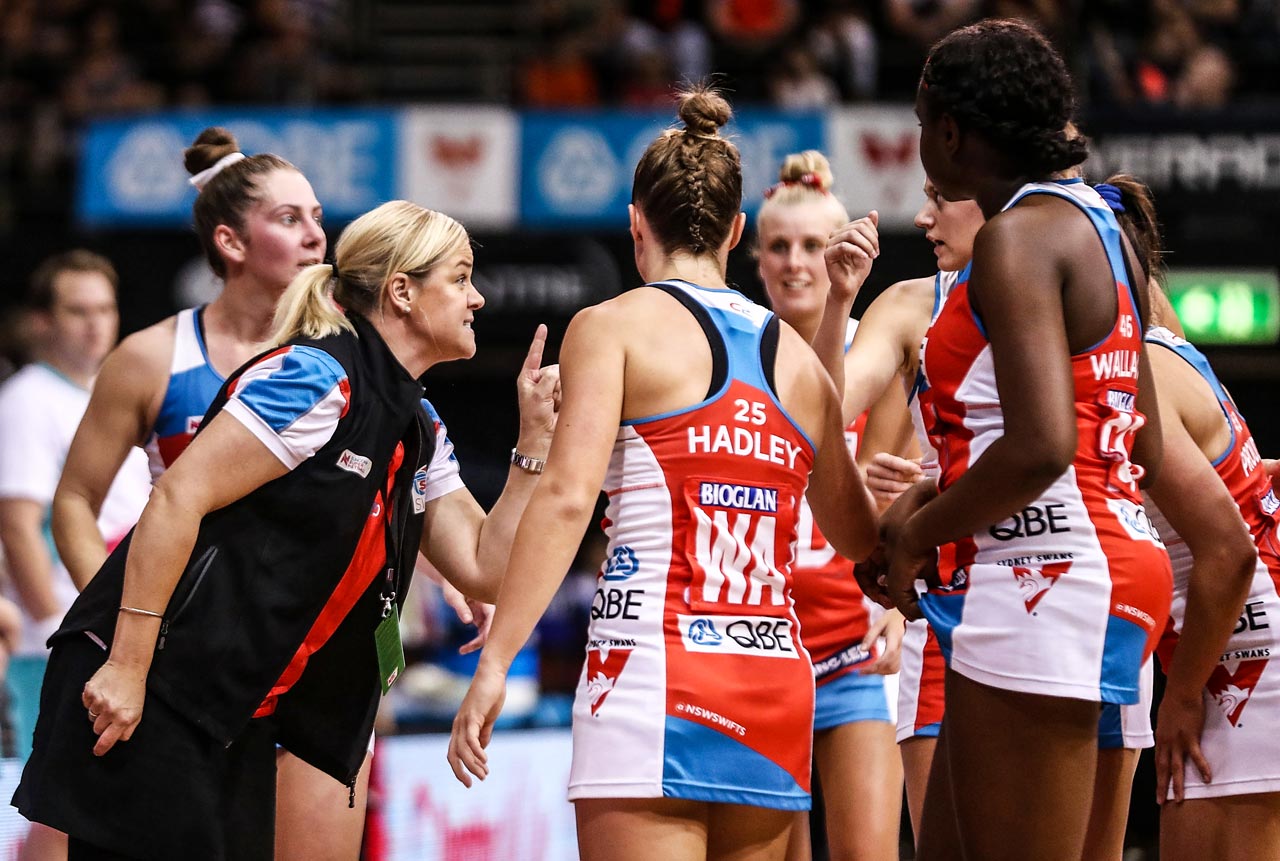 FROM AN EARLY AGE
When I talk about pathway systems, what I'm referring to is a network that caters for those who have the talent and desire to become the absolute best they can be.
It's one thing to be good at netball. It's another to have the facilities, coaching, support and resources necessary to create an environment conducive to achieving goals. That's what we've had for a long time in our sport.
To gain a small insight into this environment, consider what it takes to become a successful netballer.
For all their recent success, it's wrong for the likes of the AFL, cricket or the rugby codes to be described as the pacesetters for women's sport … The truth is, netball has been the pacesetter.
When you see the Australian Diamonds play – or the Swifts, Firebirds, or any other Super Netball side – you can be pretty much certain that every player on the court has been working at reaching that level from, at latest, age 12.

They've gone along development pathways and into high performance programs that are not all that different to those you find underpinning the success of the All Blacks in rugby union or the Brazil national team in football.
Paige Hadley, for instance, one of the players I coach at the Swifts, took her first step towards joining the world's best players when she was picked in a local rep side for the 2004 State Age Championships.
After four years developing at that level, she played a season of State League and, the following year, was picked in her first NSW team. She played in the NSW under-17s, -19s and -21s.
In 2012, Paige earned an Australian Institute of Sport scholarship and moved to Canberra to join the next stage of the high performance system. In 2013, she was selected by the Swifts and, the year after that, made the Diamonds squad for the World Cup.
After 16 years of comprehensive training and development, 22-year-old Paige was a World Cup winner for Australia.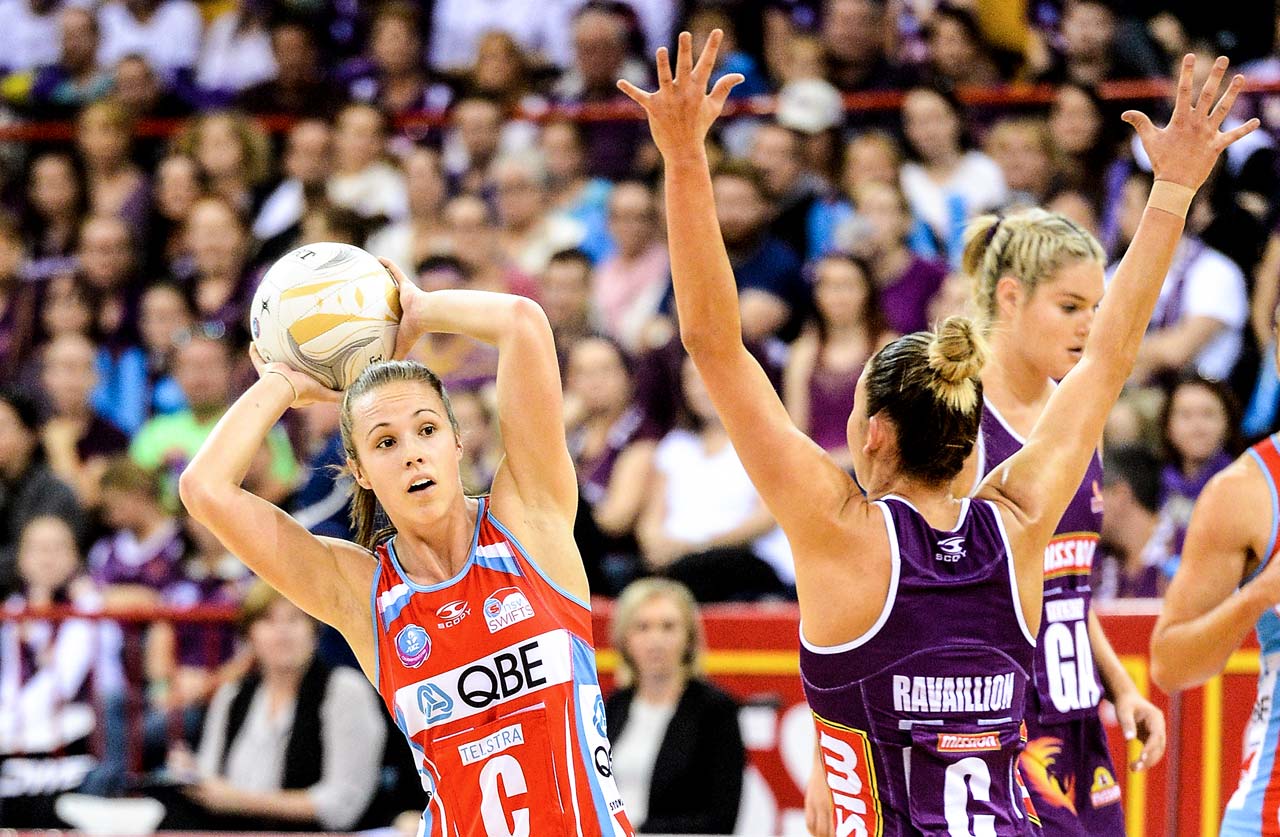 Of course, Paige is only one example. Take your pick – Kim Green, Laura Geitz, Kim Ravaillion, Caitlin Bassett – they were all given opportunities to realise their potential because of a system that enabled them to be their best.
It's not a new thing. These pathways have been in place for a long time. Liz Ellis, Catherine Cox, Marcia Ella-Duncan, Simone McKinnis, Anne Sargeant and so many others were all beneficiaries of what netball has offered talented and hardworking athletes for years.
My point is, it's great that there are more sports now giving females opportunities and support. But netball's been giving women a platform like that for decades. No one – whether or not they're involved in netball – should overlook that.
More about: Coaching | Diamonds | Laura Geitz | Liz Ellis | Netball World Cup | NSW Swifts | Queensland Firebirds | Super Netball | Women's Sport